10 Best Mobile Number Trackers Online Free with Location
There are different reasons people may need a mobile number tracker online free with a location. For example, as a parent, you may need it to track your kid's movement, keep tabs on your partner, monitor your employees, or identify the location of a suspicious call. Now, the question is if all these can be done.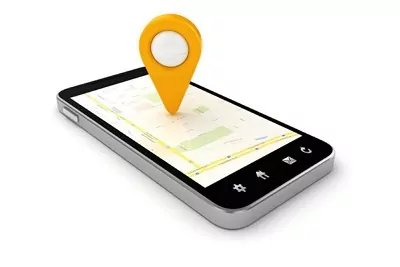 Yes, you can track phone number locations online for free. Many online options like apps and websites will let you know the exact location of a mobile number.
In this article, we will be considering some of those online options that you can use to track phone number locations for free.
Part 1. How to Track Real-time Location of Kid's Phone without Number and Monitor Better
We have tried many websites and apps mentioned below and more, but many of them don't offer you an accurate location. Almost none of them will track a phone location in real-time. But some other third-party apps can make it and give you access to more tracking features. So, you can track a person or phone of any phone number and monitor what is going on around them.
1. Why You May Want to Know Someone's Location
There are many reasons for finding someone's location by cell phone number. For instance, parents might want to determine their children's approximate location to ensure their safety. Also, partners or Employers suspecting a case of infidelity can track the person's location to keep their mind at rest.
2. Use AirDriod Parental Control to Track Real-Time Location and View Phone's Surroundings
AirDroid has been under constant improvement. It released a tracking app: AirDroid Parental Control.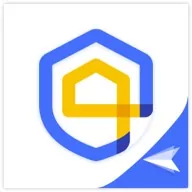 Its other features include screen mirroring, and sync SMS and notifications right from your kids phone, etc.
Features
Know where your kid is at the moment and view your kid's real-time location.
Remote watch, hear and record what is going on around your kids.
Check his previous location through the location history.
Manage kid's movement by setting safe Geofences.
Mirror kid's phone screen to parent's phone on real-time.
Pros
Get instant alerts when the kid gets in and out of geofencing.
Users can listen to kids' phone surrounding live.
Parents can manage a kid's phone to protect him from harmful people, surroundings, and content.
The camera screencast feature helps keep children safe online and ensures that the child's digital activities are balanced and risk-free.
View notifications on the kid's phone, including WhatsApp message notifications, messages, and incoming calls.
For limiting screen time and period of the phone. You can even enable the function at a specific place
Part 2. 5 Best Mobile Number Tracker Online Free with Location [Website]
If you are not interested in installing an app on your phone to track a mobile number, this section is for you. Even if you do not have enough memory on your digital gadget to download an app, you can still track phone number locations online for free.
In this section, we will be considering five of the website options that you can use without installing an app.
1. GPS Mobile Number Tracker
It is a website that tracks mobile numbers online for free. It uses history location data such as GPS, WiFi connection, and cell tower triangulation. This online tracker finds a number worldwide, 100% free of charge.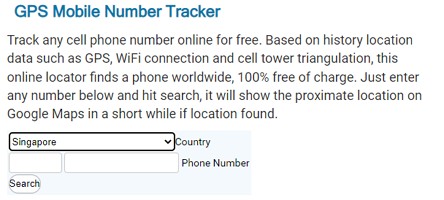 The website has a simple interface where you can input the estimated country, country code, and phone number. The phone's location will then be shown on Google Maps in a short while if the area is found. However, the site is in its early beta stage. Hence, its interface is a far cry from the best.
2. Phone Location
Phone Location allows you to track the current location of target devices, reflecting their geolocation on the map in real-time. It is a website feature that does not require software or app installation on your phone or the target device.
The entire tracking process takes only a few minutes. It works in the background mode and does not influence your phone's battery performance. It allows you to check the exact location of any phone instantaneously.
You need to specify the target phone number's country code and phone number in international format. Then click the Launch button to activate the search process. Phone Location will help you find the mobile device across more than 150 regions.
3. Phone Number Tracker
This third website is a free website app for tracking any phone number for free. You can pinpoint any landline or mobile number across the world. Enter the landline or phone number in the search box and pick its country to track it. You will see the location information online right now.

Apart from that, you can search for other details about the identity of the phone number subscriber by using the query button. You can check for their full name, address, relatives, and information. Check their link here to use their feature.
4. Mobile Number Tracker
Mobile Number Tracker is a top website for tracking mobile numbers, landline numbers, and tracing bulk SMS senders. This website has a mobile number tracker software that traces the GPS location of cell phone numbers through the owner's operator or service provider.
All their services show results on Google Maps to help their users easily trace the device they are searching for and see the person's location. You can find the location of the device and the person you are looking for in less than 10 seconds. But please note that it can only track numbers confined to India and USA.
5. Live GPS
The LiveGPS Search website is a free tracking option for you to track your boyfriend by phone number for free. It takes only 20 seconds to send you the results of your search. You can check out the service here.

Part 3. 5 Best Free Cell Phone Tracker by Number [Third-Party App]
If you are not bothered by a third party being installed on your phone, you can consider the third-party apps named below.
1. Phone Tracker By Number
This third-party app will quickly, accurately, and conveniently help you find your children's location via the mobile number. It also enables GPS location tracking between parents and their children in a secure and private network. Hence, parents can easily view all the places their wards have been to by checking the app's history on their cellphones.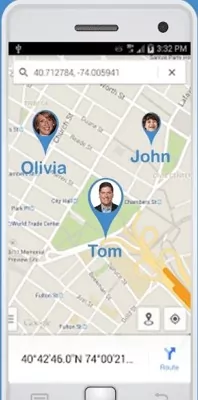 Also, unlimited numbers of your children's phone numbers can be added to your network and successfully tracked with the app.
2. Number Tracker Pro
Number Tracker Pro monitors cell phones for free. Its database contains numbers from over 200 different nations. It alerts you when the phone number you are looking for has been found.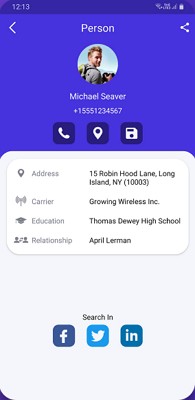 Unlike many apps, it works on both iOS devices and Android smartphones. It gives users detailed information about a phone number without informing the owner of the target number.
3. Mobile Number Locator
This mobile tracker works for free and gives you the details of any phone location through the number on the device. It can also provide you with the details of the phone owner like name, city, location, and state.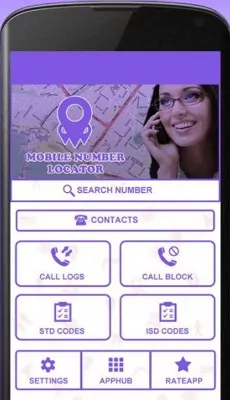 You can use this app from anywhere in the world to locate a cell phone number. It would even show the location of the targeted mobile on a Google map to view it. While it is free, it contains ads.
4. CallerSmart: Caller ID + Block
This app is a favorite among Apple device users. The reason is that it goes beyond giving you the name and location of an unknown caller. Another benefit is that it provides users with data about who has been looking up your number using the app. Also, the app is reliable; its developers ensure that it stays up-to-date.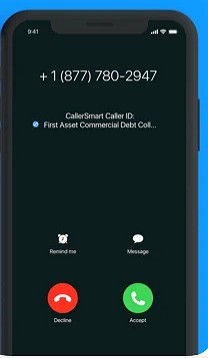 The developers can work better because of the constant information contribution from the user community. The app is free, but you can have to access exclusive features on the app if you activate the paid subscription.
5. Mr. Number Lookup & Call Block
This app is best for secured mobile number tracking. It can quickly identify if the targeted number is a scammer's tool or not. Furthermore, you can read on the app if other users' have dropped comments about the same number.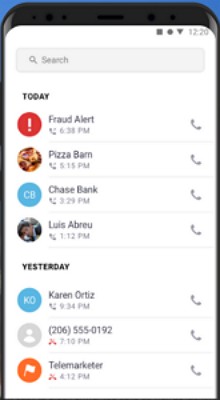 Mr. Number is free to download but has monthly, yearly, and lifetime paid subscriptions.
Conclusion
You can track a targeted device or user with the phone number alone. This article has shown you five top websites and five other third-party apps that you can use to get the location of a mobile number. All the options considered are free, while some of them have subscription options for exclusive features.
Furthermore, you can also track a phone location with phone tracking apps like AirDroid Location Tracking to track real-time location and get alerts for specific zones.
Hottest Question Related to Track Phone Number Location
How Can I Find Someone's Location by Their Cell Phone Number for Free?
To get someone's location by their cell number for free, you can explore the website and third-party options already considered in this post.
How Can I Track a Mobile Number Using Google Maps?
You can see if another person has chosen to share their location with you through Google Maps.
Can I Track a Mobile Number Current Location Free?
Yes, there are many websites and third-party apps that you can use to track a mobile number's current location for free.
How Can I Track a Phone Number Without Them Knowing?
There are a lot of methods. Two examples are installing a spy app on their phone without their knowledge or calling their service provider. You can even use any of the websites and apps discussed above.
Can I Track My Boyfriend by Phone Number for Free?
You can track your boyfriend with a location tracker app.