10 Ways MDM Can Help Your Organization Stay HIPAA Compliant
Patient data privacy and protection has become significantly important nowadays. However, the prevalence of mobile devices, the growing trend of remote work and telehealth are making data management tougher than ever.
In fact, many healthcare organizations had suffered from cyberattacks, costing them a fortune and loss of trust in their patients. That is why data protection regulations like HIPAA are coming to the forefront.
To avoid hefty fines as a result of HIPAA violations, healthcare providers need to adopt a mobile device management (MDM) solution to remotely access and control all portable devices, while securing data management.
In this article, we will outline what HIPAA compliance is, its importance and how healthcare organizations can use MDM to reduce security risks and stay HIPAA compliant for better work efficiency.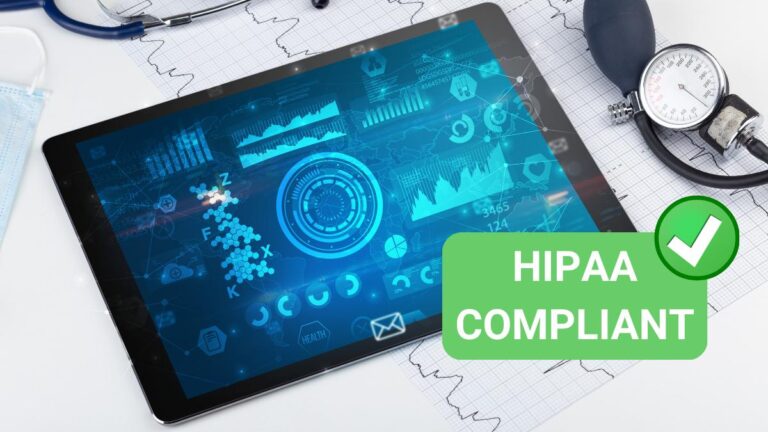 Part 1 : What Is HIPAA?
Health Insurance Portability and Accountability Act (HIPAA) helps underline the security of patients' data privacy by requesting medical service providers to follow a set of compliance policies during data transmission and management. HIPAA guidelines serve the purpose of keeping an individual's personal health information (PHI) well-protected as well as holding healthcare organizations accountable for data transmission and protection.
Part 2 : Why Is HIPAA Compliance Important?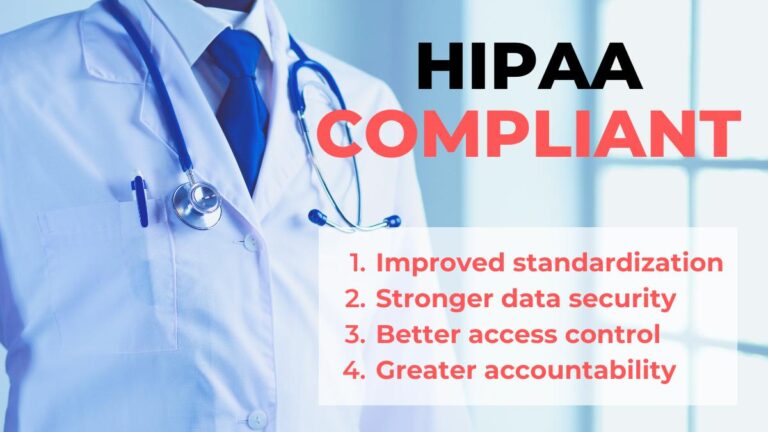 Staying HIPAA compliant is very important for all healthcare entities for the following reasons:
Improved standardization
Stronger data security
Fastest app that can root any Android devices.
Better access control
Greater accountability
1Improved standardization for more efficient patient care
HIPAA compliance helps smoothen the transition from paper documents to electronic records. By introducing a set of standardized codes and identifiers, PHI can be stored and shared (with the patient's consent) between different healthcare providers, insurance companies, or other entities in a much simpler way.
2Set secure boundaries on the use and release of medical records
Although the prevalent use of smart devices and wearables is improving doctor-patient relationships, it is also posing higher threats to data breaches and cybercrimes.
Recent data shows that with 17%, healthcare has the highest number of remote workers in the US. Hence, it is also imperative that healthcare entities continue to look for ways to accommodate this shift in work culture and make sure both on-site and remote employees are abiding by the HIPAA regulations.
Unattended devices, lost devices or careless behavior from medical staff could all lead to PHI data leak. HIPAA requires organizations to enable data encryption or password lock to make sure data access and transmission is 100% secure.
3Allow patients to proactively access and control their personal information
HIPAA regulations now let patients make full decisions to share and retrieve their personal information. According to HIPAA rules, healthcare entities must provide information within 30 days upon a patient's request. If a patient decides to switch to different healthcare providers, he/she can request to have their medical records shared with the new doctors. Sharing medical history without a patient's consent will be regarded as a violation of HIPAA.
4Impose greater accountability on healthcare organizations
Violations of HIPAA regulations can result in heavy fines and potential jail time for offenders. There are four tiers of HIPAA violations. You may learn more from our Complete Guide to HIPPA Compliance. In addition, covered entities cannot use private data for marketing, fundraising, or research purposes without express written permission from patients.
HIPAA compliance establishes appropriate safeguards that healthcare providers and others must achieve to protect the privacy of health information.
Hence, HIPAA compliance helps an organization streamline administrative healthcare functions, improve patient care efficiency, and assure that protected health information is shared securely.
Part 3 : 10 Ways to Keep your organization HIPAA compliant with MDM
We know HIPAA privacy and security rules are all about data protection. Let's find out how MDM software can help healthcare organizations save the day and reinforce trust within patients in the long term using the 10 tips below.
1Enable Password/Screen lock Credential
Setting passwords or screen lock is definitely your first line of defense with data protection. Make sure your organization is using a combination of upper case, lower case letters and numbers to strengthen the security level. IT admins can also enforce passcodes on devices, followed by other device usage policy to spot potential violations.
2Use Data Encryption Protection
AirDroid MDM supports TLS encryption and different levels of device accessibility, which is useful as many hospitals use Android devices for patient monitoring. You can rest assured that your data will be securely protected from any unidentified users from outside your team. Since desktop computers and mobile devices both include sensitive patient data, you need to make sure there is a second layer of gatekeeping when it comes to data transmission between two different devices.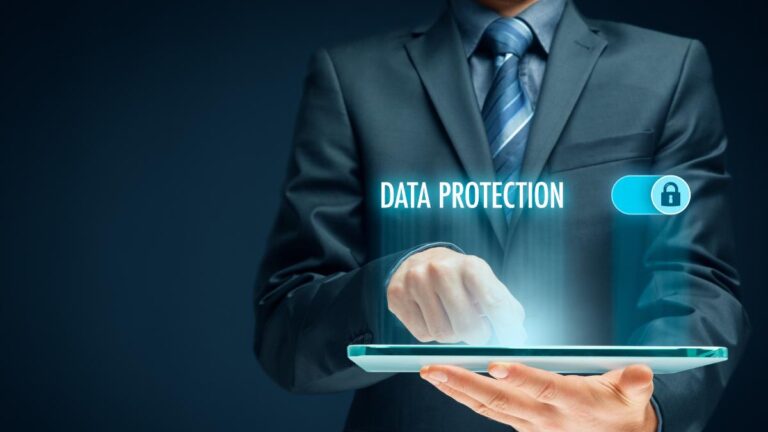 3Enable Remote Data Wiping
When a device is lost or stolen, it is crucial to remove all data within the device and make sure the data is not being used for malicious purposes. Most MDM solutions provide remote data wipe that allows admins to remotely erase all information from the central console. Alternatively, you can also perform remote device lock or factory rest to protect your organization's data.
4Manage File Transfer and Access
A hospital is an intricate organization encompassing various departments. It is mandatory to have clear file categorization, management, and access rights to avoid data breach or data theft. With the help of MDM, IT admins can remotely update bulk files, delete or rename documents to save time. Organizations can ensure all files are up-to-date and minimize information gaps to streamline operation workflows.
5Keep Security Software Up to Date
Keeping all apps and software up to date is vital to fend off malware and avoid cyberattacks. Mobile application management is one of the MDM features that supports over-the-air app updates. IT admins can have an overview of app rollout status from the dashboard and even schedule an automatic app update to avoid causing inconvenience during peak hours. To enhance app availability and reduce operational risks, staged rollout is also an option.
624/7 Real-time Monitoring with Devices
Staying connected with devices, especially wearables, is particularly crucial within the healthcare industry. With AirDroid MDM, admins can have a comprehensive view of the status of all managed Android devices. Furthermore, you can set up instant notification when a specific device is disconnected or malfunctioning. Proactive device monitoring provides an organization 24/7 peace of mind while reducing device downtime.
7Block unsecured Wi-Fi networks
289 healthcare organizations were impacted by ransomware in 2022. Ransomware occurs due to data theft or illegal downloads via unprotected network connection. However, this can be avoided using Kiosk Mode. Kiosk mode allows users to lock their Android devices into single app mode, whitelist websites, and even block unauthorized network access. This way, hospitals can ensure that devices with ePHI will not be accessible to public Wi-Fi. Staff will not be able to surf blocked sites and download malicious files by accident.
8Protect Data from Unauthorized Access
Apart from remotely accessing and controlling mobile devices, IT admins can also apply restricted data access based on different user roles. For example, with AirDroid MDM, you can assign different roles such as 'Team member' or 'Admin'. Users without authorization will not be able to view or edit the files. This also prevents staff from transmitting sensitive data to their personal devices.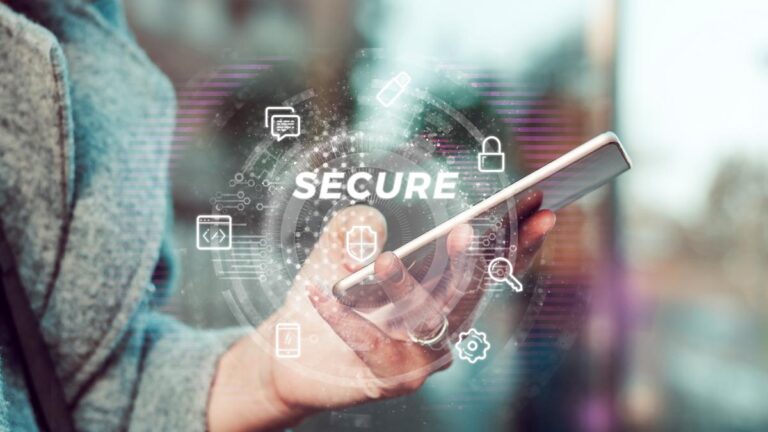 9Locate lost devices
In the event of lost devices, IT admins will be able to locate lost tablets or mobile phones via geofencing. This useful function allows IT admins to track and identify lost devices immediately. You will also be able to map out its complete route history and then perform remote lock or data wipe to secure sensitive data stored within.
10Apply Security Policy to Safeguard Corporate Data
HIPAA regulations can be further underlined by applying security policies for the use of mobile devices using MDM. For example, IT admins can limit USB file transfer or prohibit unsafe app install. It is also possible to postpone or customize OS updates to avoid untimely system updates and limit the use of system functions such as restoring factory settings.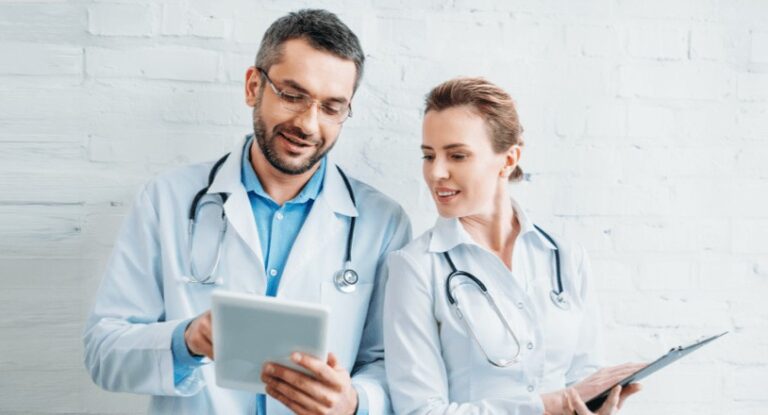 AirDroid Business MDM For Healthcare
Download Free Guide
Check this guide and see how MDM solutions can help with healthcare industry.
Final Thoughts
Healthcare organizations worldwide are facing dire challenges for not properly protecting their devices and losing confidential data. It is essential for organizations to take steps in staying HIPAA compliant with a trustworthy device management solution.
The right mobile device management software should provide all necessary features in data protection, access control, and remote management. Adhering to HIPAA policies can also bring higher work productivity, stronger doctor-patient relationship, and lower operational costs in the long run.
AirDroid Business is an Android mobile device management solution that provides secure data encryption, Kiosk Mode, app management, remote access and control. Whether you are a small business or large organization with more than 50 devices to manage, you can always easily scale up. Learn more about our Android MDM solution today!
Getting started with HIPAA compliance by using MDM
The importance of HIPAA compliance in today's healthcare setting cannot be overstated. By learning more about HIPAA compliance and implementing MDM software, organizations will be able to manage bulk devices remotely and ensure all data transmission is secure and legal.
Was This Page Helpful?