Top 5 Reliable Field Employee Tracking Software for Field Workforce
Tracking employees is never an easy task. All the more so for companies with hundreds of dispatched employees that have to know their locations in order to review work performance. Field tracking software sounds a way to go.
In this article, we will explore five best choices to track field employees' locations outside the office. More, features and usage are laid behind. Read on.
Part 1 : What is Field Employee Tracking Software?
Field employee tracking software is a tool to obtain geolocation information of a target person by utilizing GPS technology. It's most applied by organizations with a field workforce scattered across a certain region or country as a part of field service management.
Its basic functions contain: field employee location tracking; route recording; time tracking; task allocation; notification; and so on.
Part 2 : Best 5 Field Employee Tracking Software
Field staff tracking software is an available source for field service covering construction, maintenance, installation, repair, warehouse, consultation, and sale. Here is a list of the top 5 applications that can help enterprises grow and increase managerial efficiency.
1AirDroid Business
AirDroid Business is an easy-to-use MDM software suitable for field service dispatch management. The application has more than 10 years in managing Android devices and has been used by small startups and large-scale organizations. A 14-day free trial is available with all features open.
Rating:
4.6/5 on G2
Why Choose It:
Monitoring and management features at a decent price tag.
Well compatible with Android. Best for mobile devices, rugged devices, and custom devices.
Automated workflows work even device is offline.
Key Features:
Geofencing: GPS tracking and path history recording.
Alerts & Workflows: available to set multiple alerts and receive notices; work with automated workflows to take remote operation seamlessly.
AWS: push enterprise app to specific device groups.
Kiosk Mode: allows employees to use preset applications only with a customizable lockdown screen layout.
Notification & Voice Call
Others: device policy; real-time screen monitoring; remote control; file transfer; etc.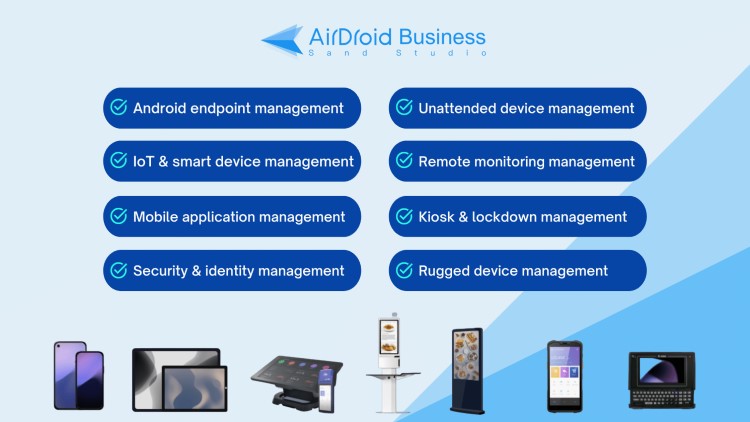 2ServiceTitan
ServiceTitan targets home and commercial contractors and has served more than 100,000 contractors that from industries like HVAC, Plumbing, Electrician, Garage Door, Chimney Sweep, Lawn Care, etc.
The field employee tracking software allows employers to send messages to dispatched staff, such as an appointment confirmation. An easy-to-view calendar with scheduled tasks is offered as well. There are a few more features to help field service management (FMS), such as timesheets, payroll automatic calculation, and call booking.
Rating:
4.4/5 on G2
Why Choose It:
Easy to use interface.
Convenient to contact field employees via text and reschedule work tasks.
Key Features:
Dispatch Management: the field tracking software has a dispatch board to observe employees' assigned tasks.
Optimize Technician Route: allows dispatchers or office administrators to reorganize field workers' jobs more efficiently.
Billing & Invoicing: customize invoice layout, calculate taxes automatically and integrate with payment platforms.
Project & Job Management
3Fieldwire
This is a field force tracking solution for construction teams. Fieldwire can be used on iPhone, iPad and Android devices.
Rating:
4.5/5 on G2
Why Choose It:
Specialized field tracking software for contractors and architects.
Easy communication between on-site field workers and foreman.
Easy to view construction drawings on mobile devices.
Key Features:
Task Management & Instant Message: distribute any information or plan about the assigned tasks to field workers with priorities, photos, and instructions and vice versa; employee can take photos, send files, and attach comments to their tasks.
Tracking & Recording: track spending time and costs of each task.
Report: receive live reports about the on-site conditions;
Cost Estimation: schedule daily reports, track tasks, and cost estimations, including additional charges incurred in the field.
4Jobber
Jobber is a field service scheduling software with tracking functionality that suits small and medium-sized businesses. Its main customers are appliance repair, residential/commercial cleaning, HVAC, landscaping, pest control, and others.
Rating:
4.2/5 on G2
Why Choose It:
Able to manage client requests and provide quotations.
Convenient online booking.
Automate workflows for office work, appointment reminders, and invoices.
Key Features:
GPS Tracking: work with the third-party employee tracking tool to pin the location once the employee clocks in and out.
Online Request: your customer can directly upload requests and you can accept them instantly.
Schedule Task & Dispatching: a markable calendar to view teamwork progress and assign jobs to team members.
Route optimization: get real-time field employees' location and reassign tasks.
Others: automated invoices; automated follow-up emails; automated reminders; etc.
5Connecteam
Connecteam allows employers to automate their administrative workload and manage non-desk employees. This field employee tracking software is available for construction, cleaning services, manufacturing, retail, homecare companies and as well as HR managers, IT managers and other departments within the company.
Rating:
4.3/5 on G2
Why Choose It:
Time tracking with GPS.
Create chat groups to simplify communication.
Monitor and remove sensitive content in chat room.
Key Features:
Time Clock: combining GPS and enables automated timesheets, payroll, and overtime.
Shift Management: create and manage schedules; send shift reminders automatically to frontline staff.
Checklist & Report: check off tasks and get real-time reports.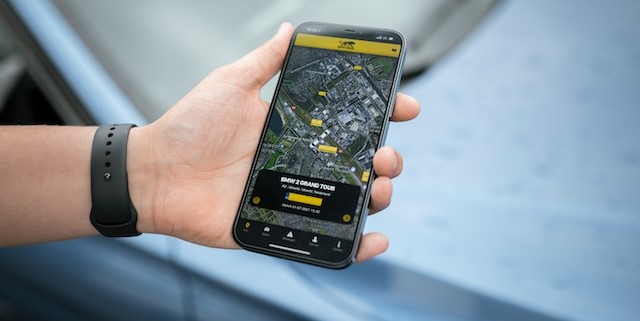 Part 3 : How Field Employee Tracking Software Helps with Workforce Management?
Field employee tracking software comes with several features to help manage the workforce:
Geolocation Tracking
Knowing the live location of your field employee can be handy in estimating labour costs and their work efficiency. Field workers such as truck drivers, electricians, and plumbers must be physically present at the job site. And these non-office working activities require additional monitoring measures.
You can install field tracking software in the employee's device and keep tracking his real-time GPS location. More, utilizing the positioning function to create location-based alerts and record time-in/out is also available.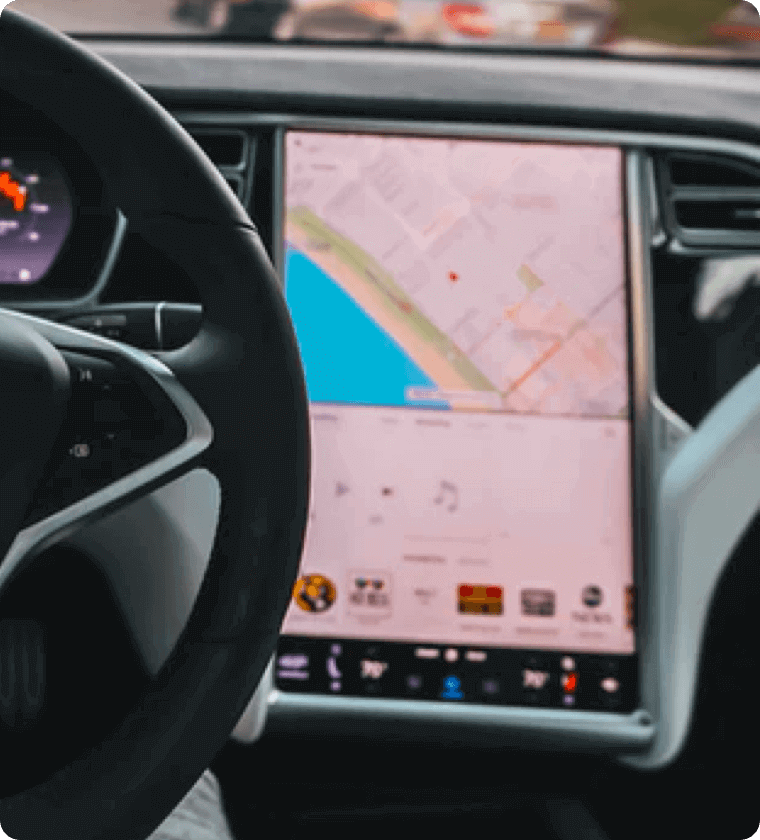 Beginner's Guide to Geofencing
Get Free Guide
Geofencing allows enterprises to locate every device, review path history, and create geofences and notifications when field employees enter or leave the area. Track & locate mobile workforce in real-time. With built-in Alerts & Workflows to set automated remote control. Get free guide to learn more.
Route Tracking
It is convenient for identifying movement inefficiencies and optimizing routes to raise productivity. Quite a few solutions have the capability to record places that employees have been, such as AirDroid Business.
Field Service Time Tracking
Tracking the time your remote employee takes to complete specific tasks is achieved through the tracking software. And this feature makes calculating overtime pay and minimum wage becomes effortless and accurate.
Notification & Text Message
The notification feature allows field service companies to send necessary documents like onboarding training materials to new hires. Most field service trackers enable to automate the process.
A built-in chat capability makes instant notice easier than ever. If there is a task change, the employer can notify employees immediately to reduce the resulting waste of time and manpower.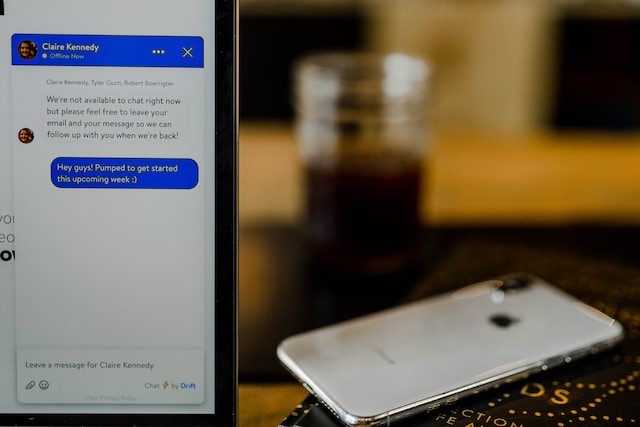 Project Management & Scheduling
When companies receive work orders, they need to assign projects to their field employees. Staff tracking software can help with task management and keep track of whether a task is completed and how long it takes.
Work Performance Report & Analytics
Monitoring the performance of the workforce requires analysis of data that each employee generates. Some of the most common key performance indicators (KPIs) are completion times, attendance, number of tasks completed, quality of work, and customer satisfaction. Organizations can benefit from these insights to function at their peak performance.
Part 4 : How to Use Field Employee Tracking Software to Monitor Field Staff?
Due to the need for monitoring, using a tracking app may casue field employees concern about their privacy, especially when they're using personal devices.
What You Should & Should Not Do
Understand security and features of field employee tracking features before installation.
Obtain consent and detail what information will company monitor.
Do not micromanage employees with GPS tracking, for example, off-hours, for it will lead to distrust between the field staff and management.
The company can monitor the live location of their field workers, track their route within a specific time frame; also, to set up a geofence to monitor employees' actions. With AirDroid Business, you can further take automated workflows that are effective on devices.
To start tracking, ensure you have all the prerequisites. First, register on AirDroid Business and log in to the Admin Console. You will need to enroll employees' devices to your organization before tracking. Please follow the enrollment steps after login.
Step-by-step Guide: How to use Geofencing for field force tracking
Step 1.Keep GPS Status Enabled on Device

Go to Policy & Kiosk tab >> open Policy & Kiosk Config Files >> Create Config File >> choose Policy.
Then go to Restrictions >> Location and flip the switch against Location Settings to enable forcing location services. Change GPS Status to "Keep Enabled".
Select device groups or a single device to configure the policy file. In this way, your employee can not click the press-button to turn off positioning.
Step 2.View Real-time Location and Path

In the Admin Console, press Geofencing Tab >> Map. You can see device names and corresponding position details in "Location". To view route, click "Path Tracking" in the navigation bar.
Some remote control operations can be taken directly here, like Device Lock, Factory Reset, Clean Installed App Data, and Uninstall.
Step 3.Setup Geofencing

Use this feature to notice if an employee is entering or exiting a certain area.
Go to Geofence Mgmt >> Setting and fill in longitude, latitude and radius.
Later, you can associate device groups with the geofence. You will get a notification once the device gets in or out.
Step 4.Automate Workflows

To trigger specific actions based on the geographical location, you must configure Workflows. Stay in Geofence Mgmt and choose Workflows beside Setting.
You can set Device Screen Off, Factory Reset, and others once the alert is triggered.
Part 5 : Challenges of Using Field Employee Tracking Software
Tracking employees comes with challenges that can be legal issues or technological limitations. Here are the three common challenges companies face: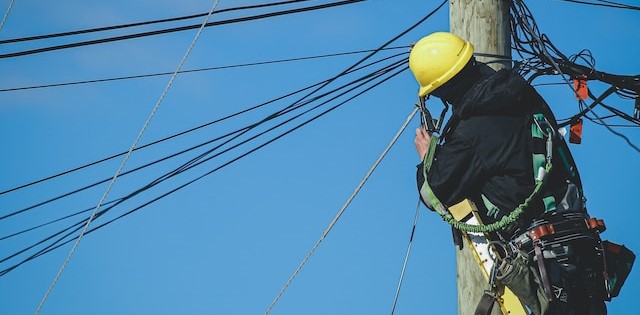 1Privacy Issues
Using a field force tracking solution is legal as long as consent is signed between the two parties.
However, abuse tracking features may lead to infringement of privacy and cause disgust among employees. For example, Running the app during the off-work time.
Having field tracking software installed on employees' personal devices also rise privacy concerns. It's best to provide the field workforce with company-owned devices and reduce legal risks.
2Inaccurate Data
Reports generated by field service tracker could have errors and misses. And the counting of working hours and payment based on reports might be incorrect. It's better to use high-rated software and test its functionalities before installing to employee devices.
3Disconnection
The tracking feature sometimes fails. Various reasons can lead to the disconnection of field employee tracking devices, such as running out of battery, no network, device loss, etc. Software that works offline would be a good choice.
FAQs
Should employees worry about field tracking software?
Tracking work performance is necessary for business. There is nothing to worry about, as employers are legally bound not to track your activities during off-hours, and micromanaging is generally considered unethical.
Is it secure to apply field employee tracking software?
Ensuring the software has data transmission, and storage certifications is critical if your work involves sensitive movement information. High-end software generally has SSL/TLS and AES-256 encryption to protect data.
What are the benefits of using field employee tracking software?
Enterprises, organizations or small businesses can enhance their productivity, improve communication, provide security, reduce costs, and increase customer satisfaction rates using field employee tracking software. In addition, it decreases the gap between management and workers, thus enhancing trust and leading to better job satisfaction.
Is employee tracking legal?
Yes. Employers are allowed employee tracking as long as there is consent. Some laws state the legality of the act of monitoring employees, such as Electronic Communications Privacy Act (ECPA).
Was This Page Helpful?