How Can MDM Geofencing Help Your Business?
The popularity of MDM geofencing has been growing every day because it has multiple uses. It is compatible with 92 percent of smartphones on the market, and it was invented in the early 90s and patented by American inventor Michael Dimin using the first-of-its-kind GSM and GPS tracking and locating technology. To harness its power, you have to understand how it works and what it is.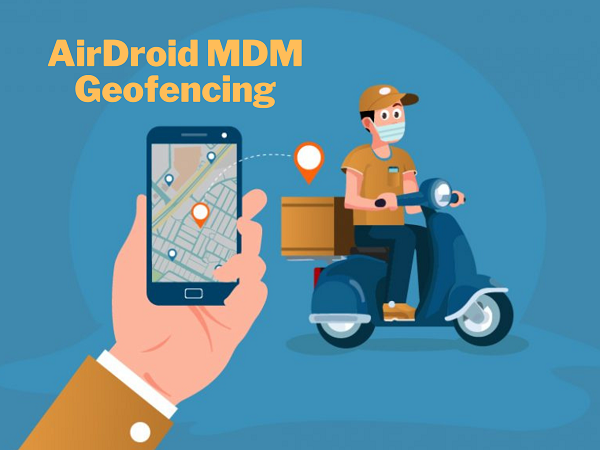 In this article, we will give you a low-down on geofencing, including its benefits, features, how it works, and its many uses. Read on to learn and determine if this cutting-edge technology is right for you.
Part 1: What is Geofencing?
Geofencing is a security feature that uses geographic data and information; it is designed to safeguard sensitive company data on mobile devices operating Android or iOS. This technology has various applications, such as sending targeted mobile advertisements, providing check-in options at events, and enabling smart home devices to automatically turn on or off when a person enters or leaves their home.
A mobile geofencing approach can be tailored to your organization's needs to identify and respond to infringing devices. Geofencing can also be used for security purposes, such as triggering an alarm if a car enters a restricted parking lot or notifying caregivers if an older person wanders out of a designated safe zone.
Part 2: Benefits/Features of MDM Geofencing
2.1: Benefits of MDM Geofencing
Monitor SOP Compliance
If you require employees to follow strict procedures or a sales process requiring customers to do certain things before purchasing an item, monitoring mobile devices' location can ensure they complete those tasks. You can successfully use iOS MDM Geofence in retail stores.
Enhance Business Efficiency
In executing an agile approach to business, it is essential to know where your employees and customers are at any given time. They can empower retail stores to support their functions using geofencing.
Improve Performance
Geofencing can give employees better knowledge of the environment in which they operate. By using MDM with geofencing, you can empower employees to focus on customer service and the execution of the business's activities.
Asset Management
MDM allows powerful asset management to take place. Sensors can be used with geofencing to track the location of assets and inventory. The stock can then be replenished with new supplies to match the demand, and orders can be fulfilled and delivered to the right place.
Increase Security
It is crucial to control the data users can access when working on sensitive information. Geofencing allows administrators to choose what data employees can access based on where they are. You'll be informed whenever there is unauthorized access to devices, allowing you to make informed decisions and increase the security of sensitive business data.
Process Automation
With geofencing, you can easily automate processes based on geographical locations. In addition to WiFi configuration, you can use it to configure emails, install applications, and enable location tracking on various devices when they come to fenced locations.
Communicate with Users
MDM geofencing enables businesses to send marketing or informational messages to customers based on their geographic location. When potential customers come close to your company's physical location, they can receive notifications of the deals available near them.
2.2: Features of MDM Geofencing
Track Location
MDM Geofencing allows employers to see where their employees spend time by displaying a real-time tracking map and alerting them when they leave their assigned "geofenced" area.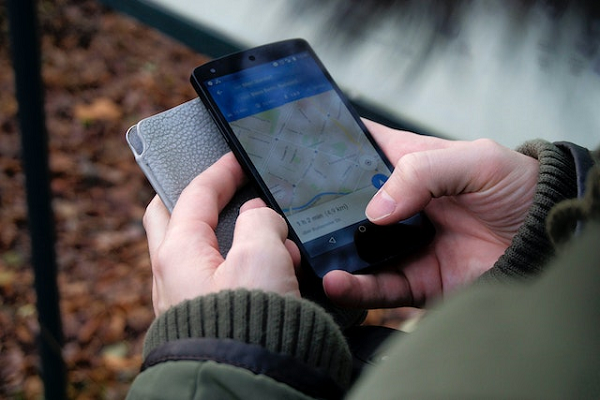 Unified Map View
You can view each managed device via a map and get GPS coordinates along with the connection time and date. What's more? You can even track multiple devices in one go and check the last time employees used them, ensuring productivity.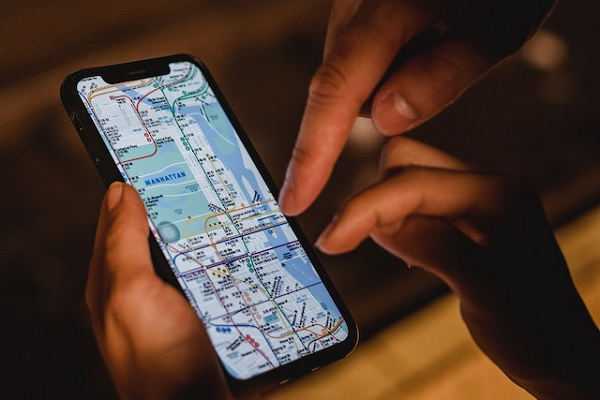 Location-based Control
You can limit business resources users can access when they leave the geofence boundary. The best part is: You can lock or wipe devices remotely if you suspect a violation, helping you safeguard confidential business data. To ensure user privacy, you can disable GPS tracking for devices your employees own.
Monitor Assets
To prevent employees from taking devices off the promises, retailers can set up a geofence for their mobile point-of-sale system devices to get alerts. This feature is also useful to warehouse owners, as they can get a notification if someone takes their rugged device out of the specified boundary.
Alerts and Notification
MDM Geofencing provides alerts to warn you when a user is outside their assigned geofence area. In turn, this allows you to come up with a solution with the help of the information you have, which will add a level of security to your business data.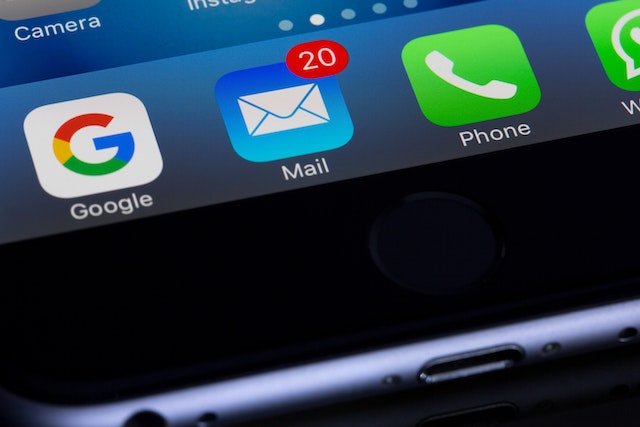 Location History
With MDM geofencing, you can track the location history of users. Additionally, it helps organizations to manage travel expenses with ease.
User Authentication
By limiting users from accessing business assets from areas that are not allowed, geofencing provides an additional layer of security. With user authentication, unauthorized users cannot access your sensitive data. If there is a breach of security, the administrator will get an instant notification.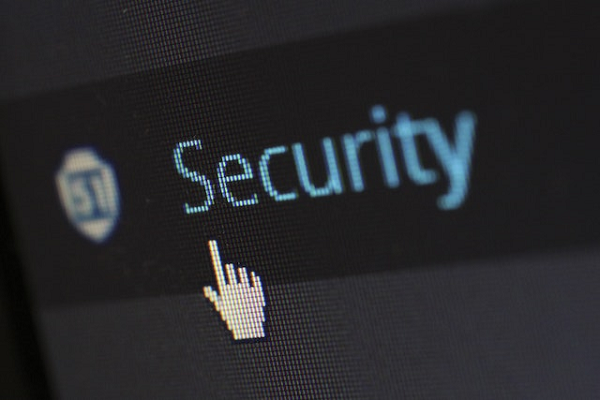 Prevent Data Leakage
MDM geofencing ensures that your data is safeguarded, which is vital if you keep confidential information on your servers. It helps you configure policies that lock any device that leaves a specified area without permission.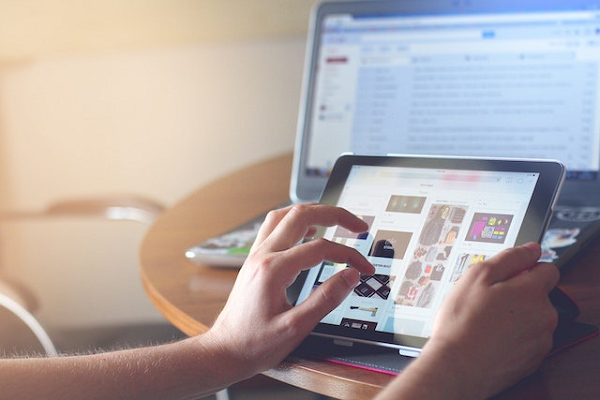 Part 3: Industry Use Case Examples
Asset Management
MDM geofencing can play a vital role in asset management; this systematic process is paramount and often challenging in today's world, as lots of assets are mobile.
You can set up a geofence around a manufacturing plant, distribution center, or warehouse.
Then, set a rule that sends an instant notification to the admin if devices such as rugged tablets and mobile computers leave the geofence area.
Enable the option that makes the MDM software disable a device or turn it off if it leaves the geofence; this will protect your device against theft and safeguard confidential business data.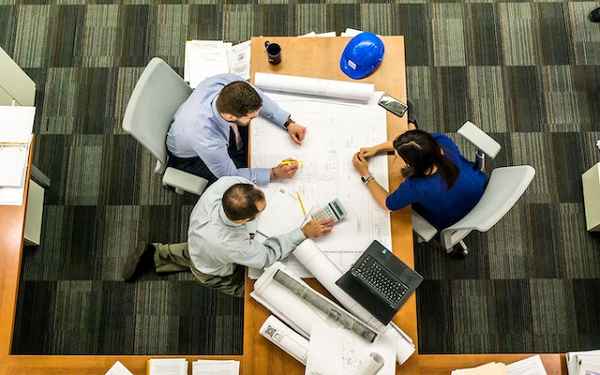 Fleet Management
You can set up a geofence applying to a specific shipping route. The MDM software notifies the dispatcher if a truck driver veers off course. Doing this will significantly increase the efficiency of your delivery operations and shipping. What's more? It provides transparency to the number of hours your employees have worked. The best part is: Fleet managers will be able to verify the number of hours worked, reducing wasteful spending while ensuring proper and fairly allocation of resources.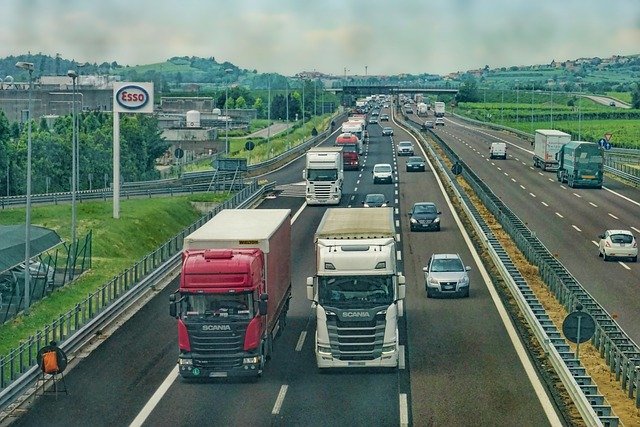 Also, you can create a geofence around the start and end areas of the driver's route. You can then create a command that disables or shuts off specific applications on their mobile devices when they exit the geofence at the start location. The apps will activate when they enter the geofence where it is located. Essentially, this eliminates distracted driving, reduces company liability, and improves performance.
Part 4: How Can Geofencing Safeguard Your Corporate Network?
When a group of networks is Interconnected in your business, it is crucial to ensure that your employees can only use the company's devices without leaving the boundaries you have set. Geofencing ensures your employees follow this rule. You can also use it to block unwanted traffic consisting of packets that consume network or computing resources in ways that cannot benefit your business.
Part 5: Geofencing Prerequisites
You have to meet several requirements to enable Geofencing with MDM on iOS and Android devices so you can enjoy its benefits.
You'll need the following things for iOS devices:
ME MDM application that runs on 9.2.313 or any later version.
Permanently allow location services on managed devices.

Android devices need to meet the requirements below:

ME MDM application that runs on 9.2.400 A or any later version.
Location services have to be enabled on managed devices.
Part 6: How Does Geofencing Work?
Configuring geofencing in MDM consists of two steps. They are:
Creating a geofence (Devices Running on Android and iOS Mobile OS)
To set up a geofence, select a primary location before choosing a radius around it to create a virtual barrier around the area you have selected. You can do this by following the steps below:
Go to the MDM server and head to Device Management (mgt). Now, choose Fence Repository, and you'll see a list of previously-created geofences.
The next step is forming a new fence; you can do this by choosing the Create Fence option and coming up with a name for the fence.
Next, choose a location on the map that will act as the geofence's center point. The software will fetch the coordinates and address when you select the location.
Now, specify a radius for the geofence.
Add the geofence you have created to the Fence Repository by clicking on the Create button.
Setting up a geofence policy(Android and iOS devices)
The steps below explain how to set up a geofence policy to describe things to be done on devices that do not meet your compliance policy.
Head to the MDM Server and go to Device Mgmt, then select Fence Policy, where you'll see previously created geofence-related policies.
The next step is the creation of a new policy by clicking Create Policy and choosing a name for your policy.
Next, define a rule for your policy and choose the geofence that will be used in the policy.
Any device that will exit this geofence will be named non-compliant.
Select from the created geofences or create another one by hitting Create a new fence.
Once the device is categorized as non-compliant, define the actions that will be performed.
Then, click on the Create Policy option to complete policy creation.
Clicking on the ellipsis icon and then selecting Distribute to devices allows you to distribute it to devices or groups.
Select the groups or devices where you want to distribute the policy. Clicking on the Select option will distribute the policy.
Part 7: Geofencing with Managed Devices
1. Create a Geofence
There can be numerous geofencing rules, and each one can cover many regions. And this enables administrators to restrict the range of various sets of devices to varying physical locations.

2. Enabling Geofencing Alerts
To configure geofencing alerts, find Systems Manage and select the Configure option, then click on Alerts. You can now choose the Geofencing alerts option. Then, click the small box you want before hitting the Save Changes button.
3. Linking Geofencing to a Profile
After applying a geofence to devices, you will receive a tag that allows you to control the range of profiles.

4. Checking the Status of a Geofenced Device
You can check on a device to see if they are within the geofence boundary by going to Systems Manager and choosing the Monitor option. You can then select the Devices option. Next, click on the plus sign to add the "Geofencing status" and check Location > Geofencing status. Remove the dropdown menu to see the status of the Geofence device.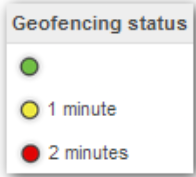 5. Deleting a Geofence or Boundary
Deleting a geofence is a walk in the park. All you have to do is go to Systems Manager and click on the configure option. Now, select the Geofencing you intend to delete. Hitting the Delete button will allow you to remove this geofence.
Deleting a boundary is also a breeze, as you only have to follow a few steps to accomplish this. Find Systems Manager on your device and click on Configure. Now, tap on Geofencing and select the Geofence name with the targeted boundary. The X button allows you to delete this boundary. There you have it!
Part 8: What's the Purpose of Geofencing?
You can set virtual boundaries and use a geofence for the following purposes:
Simple and efficient device tracking within the geofence
Geofencing involves using GPS to define a virtual boundary or border in a location. You can use it to track business assets or monitor the frequency of an asset to know if it is where it should be. It eliminates the tedious task of continuously monitoring the location of your object of interest because it alerts the system when it breaches the pre-programmed boundary.
Defining specific actions to execute when devices enter or leave the geofence
You can define actions that should be performed on devices that are not compliant. It allows you to specify a policy and choose a geofence that you want it to use in the policy.
Detecting and locking down stolen or lost devices
You can easily customize specific settings for systems administrators to receive a notification, designate a killswitch that deactivates the device until it re-enters the borders of your geofence, and much more. It is essentially an all-encompassing method that allows you to protect and lock down devices to keep malicious people from accessing your sensitive business data if they're lost or stolen
Provisioning applications, services, and policies
Lastly, geofencing also helps in provisioning applications and policies. It also puts the location of the device to work for the provision of services.
Part 9: What is AirDroid MDM Geofencing?
AirDroid MDM is a mobile device management software for Android devices. It helps users secure and monitor their company-issued or personally-owned Android devices from a web console. With AirDroid MDM, you can manage your employees' mobile devices more effectively by restricting their usage of apps, locking them when they are not on a permitted site, stopping them from removing or deleting the app, and much more.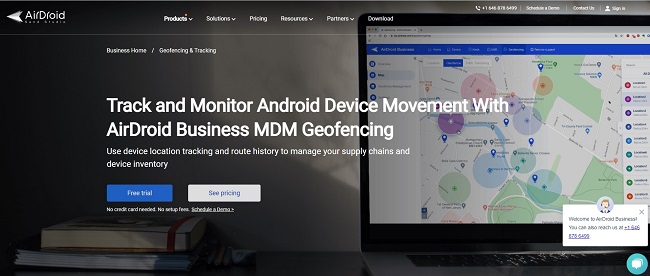 AirDroid MDM geofencing has many benefits: it's easy to set up, flexible, and convenient. You can create rules to restrict apps and internet usage, control device settings, and manipulate recordings. You can also schedule the regulations to change daily.
To get started, you must sign up for an AirDroid MDM account and install the MDM app on your employees' devices. With AirDroid's geofencing feature, you can create a virtual boundary around a physical location, such as a company office, warehouse, or retail store, and create a geofencing profile for your employees.
Doing this will allow you to restrict your employees' access to their apps, limit internet usage, and control other device-related settings within the geofencing profile. You can also set a schedule for this geofencing profile so that your employees can only use their apps during office hours or while visiting the retail store.
Part 10: FAQs of MDM Geofencing
What is mobile geofencing?
It's using geofencing to protect sensitive business data on mobile devices. Mobile geofencing can be customized to the needs of your company and detect and respond to non-compliant mobile devices.
What is geofencing in iOS?
Geofencing in iOS devices is a technology that detects and notifies you when an iOS device enters or exits in configured geographical regions. It allows IT to secure organization resources with MDM solutions and track co-corporate-owned or employee iOS devices.
What is an example of geofencing?
Retail stores can use geofencing to notify customers about deals when they visit their local mall. A coffee shop can also activate push notifications for special offers whenever potential customers walk past. Another example is that a company can set a geofence around its competitor for geo-conquesting.
Why do we need geofencing?
It offers a range of benefits in terms of convenience, security, and communication for individuals and businesses. Geofencing also offers relevance and flexibility; it works for multiple industries, and you can make it serve your specific needs. What's more? It is a cost-efficient marketing tool that only needs a small budget to deliver excellent results.
What are the cons of geofencing?
While geofencing has lots of pros, it also comes with a few cons. They include:
It can drain the battery life and data of cell phone data
Maintenance can be time-consuming, but it's worthwhile
Some people may see it as an invasion of privacy
Is geofencing ethical?
Yes. Geofencing is ethical and legal by business standards and practices. Using this technology properly is quite positive and valuable from a consumer standpoint.
How do I protect myself from geofencing?
If you are concerned about geofencing privacy or security implications, you can turn off geofencing in mobile applications. Additionally, if you do not trust a company with information about your current location, you can go to your phone setting and turn off location tracking. In turn, this will limit how a geofence identifies you.
Can I opt out of geofencing?
Yes. Most companies that use geofencing allow their employees to opt-out or opt-in for their geofencing program. That means if you do not like geofencing because of privacy issues, you can just avoid opting in.
Conclusion
Did you know that more than half of businesses don't survive the first five years? A big reason is that they can't keep up with the competition. To stay ahead of the curve, you must use the latest technology. MDM geofencing is a cutting-edge technology that every business should take advantage of. Some of the benefits of geofencing include improving performance, increasing security, enhancing business efficiency, and monitoring SOP compliance. AirDroid MDM gives you timely alerts whenever the system detects abnormal events and performs automated workflows to resolve issues fast, increasing efficiency while reducing maintenance costs.
Was This Page Helpful?