How to Create BYOD Policy for Small Business (with Use Cases)
Companies have always issued work devices to their employees. However, this extra expense can be quite burdensome for small businesses, especially if their cash flow is not healthy. That is why many small businesses are exploring a BYOD policy.
A BYOD policy for small businesses makes a ton of sense. But there are some challenges and risks that need to be considered. Here is all you need to know about implementing a BYOD policy for your small business.
1What is BYOD?
BYOD is an acronym for "Bring Your Own Device". A BYOD policy allows employees to bring and use their devices for work. It makes it easier, especially for small companies, in many ways. One of the biggest ones is that you can forgo the expense of issuing employee devices.
Employees can bring their own devices to work when they are working from the office. Moreover, a BYOD policy increases productivity and makes a hybrid or remote work situation smoother.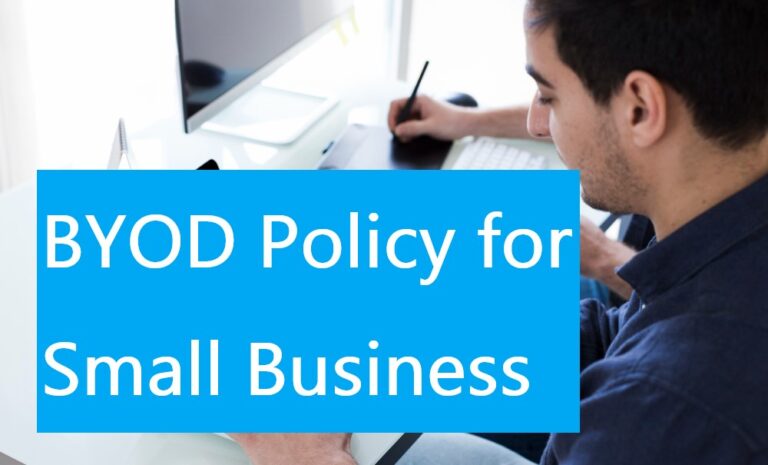 23 Benefits that Small Businesses Using BYOD
Corporations and even small businesses have always issued work devices to their employees. While this is fine, with a BYOD policy, a business can see a ton of benefits. Here are the top 3 benefits of implementing a BYOD policy:
1. Reduction in Costs
Cost reduction is the biggest benefit of a BYOD policy. It can be helpful for small businesses, especially those that need a healthy cash flow. Employees already have their own devices to bring and use for work.
2. Higher Productivity
Almost across the board, implementing a BYOD policy has increased employee productivity. Employees will have access to their devices for work at any place and time. If an emergency arises, they do not have to be present on office premises to address it.
3. Greater Worker Satisfaction
Almost across the board, implementing a BYOD policy has increased employee productivity. Employees will have access to their devices for work at any place and time. If an emergency arises, they do not have to be present on office premises to address it.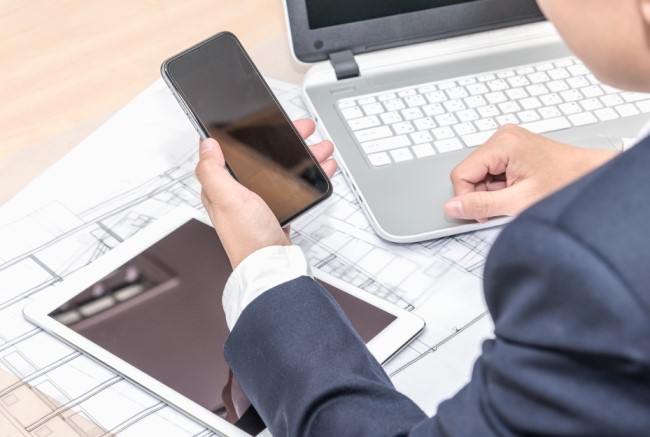 3Risks of BYOD for Small Businesses
Although there are tangible benefits to a BYOD policy for small businesses, there are also significant drawbacks, like security concerns. Here are the top risks of a BYOD policy:
1. Security Issues
Security risks are the biggest concern. Employees may download malicious apps and visit unsafe websites on their devices. This could put your business data at risk. Moreover, they might connect to unsecured WIFI networks outside of office premises.
2. Employee Have Access to Company Data with His Device
After an employee leaves (or is let go), all their work passwords and services, like work email, might still be accessible on their devices. They might still be able to access this data even when they do not have the privilege. In the worst cases, they might try to sabotage.
3. Data Leakage Due to Lost Devices
Employees might also misplace their devices, leading to third parties accessing their work data if the device is not password protected. Many employees might not have set up strong security measures for their devices.
4Key Components of a BYOD Policy for SMBs
Small businesses that want to implement a BYOD policy must create a clearly defined one. There are 5 key components for practical BYOD policies for small businesses.
1Acceptable Use for Device
You must define guidelines on acceptable usage for their devices during work hours, such as which websites they may visit, limiting personal use during work hours and more.
In addition, you should also inform employees on which company resources they are allowed to (and should) use, like email, calendars and docs. What they can store in their devices can also be a part of the policy, such as proprietary company information.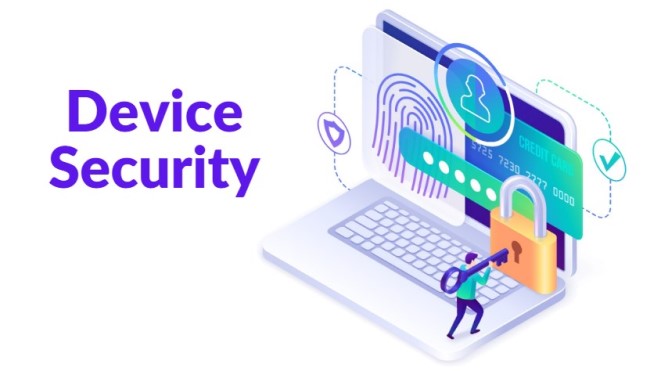 2Security Measures
Security measures are crucial to have in your BYOD policy. Measures can include all devices needing strong password protection. Your company can even educate them on what makes a strong password.
In addition, you should warn employees that only authorized personal devices can connect to the company network. Moreover, they should lock the device when idle. Any other security measure deemed important by the company should also be mentioned.
3Employee Responsibilities
Employees should understand their responsibility as well. And it is up to the company to communicate it to them. All employees should report any stolen or lost devices within 24 hours. The policy should also state that all their data is their liability.
Even though the company's IT department will be conscious of their data in the case of a full device wipe, employees must also be diligent in backing up their information. Also, you need to inform them they are liable for all lost devices.
4MDM (Mobile Device Management)
Mobile Device Management (MDM) solution is very important in any BYOD policy. It adds a layer of security and keeps your business data and the employee's data separate. Moreover, if the device is lost or the employee has been let go, the IT admin can delete all proprietary company information without affecting their data.
5Employee Education
Lastly, a good BYOD policy should also educate employees on how to properly honor the privilege of bringing their own devices to work. Educating is very important so employees know what they can and cannot do.
5How-to Guide & Tips: Create and Implement BYOD Policy For Small Business
Companies that have never implemented a BYOD policy might be unaware of how to implement it correctly. There are 4 main considerations when adopting a BYOD policy in a business.
Tips : 4 Things to Consider When Adopting a BYOD Policy
If you implement a BYOD policy, the following four considerations will allow you to be one step ahead. Here is a brief look at the 4 primary considerations:
Company data protection
Educating and promoting good security practices
Clear rules for employees regarding your BYOD policy
Employee privacy
Step-by-Step Guide on Implementing a BYOD Policy
Here is a step-by-step guide on implementing a BYOD policy in your organization. Following these steps will ensure the policy implementation goes smoothly even if you are inexperienced:
Step 1.Define acceptable use

The first step is to define acceptable use. You need to inform employees how they can and cannot use their devices at work.
Step 2.Establish security protocols

Putting necessary security measures and protocols in place is very important. Establish clear guidelines for handling security and business data in your policy. You need to have MDM software for small business and only allow access to authorized personal devices.
Step 3.Provide training and support

Providing proper training and support is crucial for employees as well as management. It will allow everyone to be aligned on best practices.
Step 4.Develop a contingency plan

Think ahead and develop a contingency plan for the worst-case scenario. Doing this will give your team proper guidelines on what to do when something goes wrong. For example, if an employee loses their device with sensitive company data on it.
Step 5.Obtain employee consent

You must obtain employee consent. This goes for new hires as well as existing employees. A BYOD policy will only work if everyone is a part of it.
Step 6.Implement a Mobile Device Management (MDM) solution

MDM solutions are a must for security and privacy reasons. It allows you to wipe sensitive company information from the employee's devices in case they are lost or are no longer part of the organization.
MDM features to use: remote access and control; password policy; application management and configuration; Kiosk Mode; geofencing; alters & workflows; file management; real-time monitoring; etc.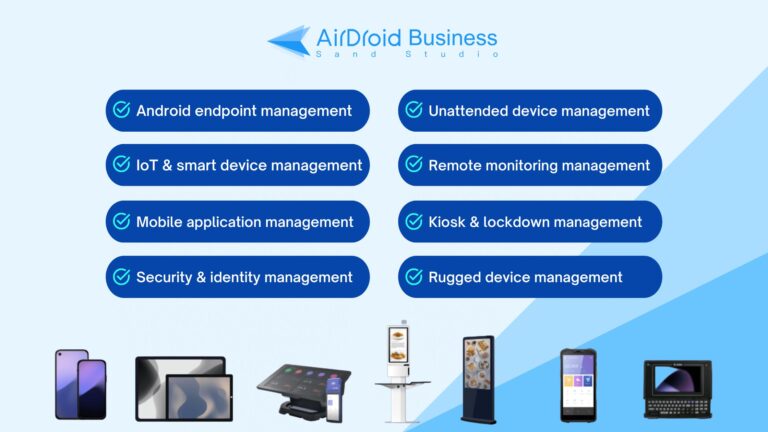 62 Use Cases for BYOD Policy
A BYOD policy has many use cases, especially for small businesses. There are 2 other use cases for a BYOD policy - school and healthcare.
BYOD Policy for Schools
The advancement of technology has certainly allowed for more accessible education. However, it does create a problem for schools. Younger students are not generally allowed devices, whereas older students are.
A BYOD can be beneficial since it will save schools money. In addition, and perhaps more importantly, schools do not have to invest in devices that quickly become obsolete. Many schools already have tons of devices that are obsolete and creating e-waste.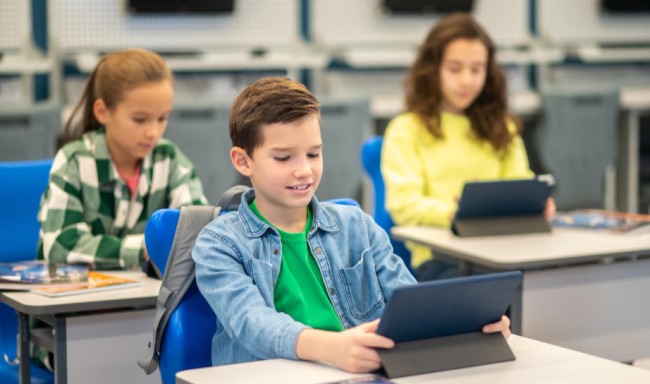 Best Practices for a BYOD Policy for Schools
Schools' BYOD policy must follow the best practices to implement it effectively. Also, risks like security issues and liability can be mitigated. Here is a brief look at the best practices schools should follow when implementing a BYOD policy:
Get everyone involved, including teachers, parents and students
Communicate acceptable device uses to students when they are in school
Provide professional support services
Encourage bringing platform-independent devices that are widely supported
Ensure network and data security is robust and taken care of
Educate students, teachers and parents on their responsibilities regarding the BYOD policy
Have supplement devices in case a few students forget their devices at home
Besides best practices, schools must ensure that students comply with the policy. Therefore, schools also need to educate parents and students. It is very important to communicate why the policy is beneficial and how it will help all parties.
BYOD Policy for Healthcare
Another use case of BYOD policies is in healthcare. Healthcare professionals are already using their devices in many cases. Allowing them to do their work has tons of benefits.
Access to Real-time Data: Healthcare workers can access any data they need for their work in real time. This will reduce critical errors and make the whole process much more efficient.
Reduces Costs: Costs for medical organizations and hospitals will also reduce. In addition, hospitals and clinics can also save time and money on logistics and procuring devices.
Better Engagement: Healthcare professionals will be more engaged and regularly communicate with patients via email or sms. Not only this, they will also be able to track their patient progress and more.
Best Practices for BYOD Policy in Healthcare
A BYOD policy in healthcare is a very positive thing overall. Doctor's experience, productivity and engagement improve. Plus, it also saves hospitals and clinics time and money. However, to successfully implement a BYOD policy, hospitals and clinics need to follow these best practices:
Ensure patient record safety
Educate doctors and nurses, and staff on responsible device use
Ensure network and data security
Have proper IT support #on-premises
Use Mobile Device Management software
Encourage a culture of reporting
FAQs
Why do small businesses need a BYOD policy?
BYOD policy saves time and money. In addition, it also improves employee satisfaction and productivity.
What devices are covered by a BYOD policy?
It will differ from company to company. Laptops, smartphones, tablets, and USB devices are generally covered.
Can small businesses enforce a BYOD policy?
Yes, they can. BYOD policies vary from industry to industry. When you are creating your policy, check your industry standards.
How should small businesses communicate their BYOD policy to employees?
Before having a company-wide announcement for a BYOD policy, ensure you have a written guideline. Then you may hold a meeting explaining what this policy is and is not. Clear guidelines and rules are important to avoid ambiguity.
Was This Page Helpful?