Top 8 Android Apps and Resources for Education in 2023
As technology advances, more and more people are turning to their smartphones and tablets for educational resources. educational Android apps have become popular among individuals and businesses looking to improve their learning experience.
However, with an ever-expanding range of resources available, it can be tricky to navigate the sea of apps and find the ones that best suit your needs. Discover the top picks to choose from in 2023.
In the fast-paced digital world, mobile apps have become essential instruments for learning and education. The general mobile app industry statistics report states that people download approximately 250 million apps per day.
Some are used for work and entertainment, while others are used for education. Thus, Duolingo, which helps people improve their language skills, topped the list of the most downloaded apps in the niche. So, which educational apps should you download this year?
1 What Is the Importance of the Android App in Education?
The following are the primary advantages of using Android apps for education:
Learning customized to individual needs: They can adjust to individual learning styles, preferences, and needs. It means students can learn at their pace and in a way that suits them best while receiving personalized recommendations tailored by machine learning algorithms;
A rich choice of apps for self-education: The Google Play Store provides an abundance of educational apps to make your learning interactive and exciting;
Learn and save: Compared to visiting traditional lectures or buying expensive online courses, the apps offer access to the knowledge base at an affordable price;
Learn without limits: The apps make it possible for everyone to obtain an education, even for people with disabilities. The apps come with accessibility features like screen magnification, text-to-speech, and closed captioning;
Learn in teams: They allow students to work individually and in teams. It enables students to develop teamwork skills that will be crucial for them in the future.
2 Factors to Consider When Choosing an Educational App
Consider the following factors when selecting educational apps and resources:
Age-appropriateness for the intended target audience;

Appropriate content and learning objectives;

Availability of interactive elements such as quizzes and games;

Compatibility with the utilized devices;

Data privacy and security measures in place to protect user information;

Positive reviews and feedback from other users or educators;

User-friendly interface and navigation.
3 The Best Educational Apps for Android in 2023
From language learning to academic subjects and specialized skills training, there are many options for Android users. Whether you are looking to brush up on students' tech skills, concentrate on their studies or learn a new language, these mobile apps in education can help you achieve your goals.
AirDroid Business
Education and training organizations, as well as parents, seek to enhance students' learning by restricting access to non-educational apps and websites on their devices. This approach helps students concentrate and improve their efficiency.
AirDroid Business is a mobile device management software that simplifies device management for parents and teachers.
The software allows parents or teachers to manage students' devices in one place, including remotely distributing homework, locking devices in kiosk mode, and monitoring their real-time locations.
Simplify Classroom Device Management with AirDroid Business MDM
Lock devices into single/multi-app kiosk mode for safer learning environments.
Remotely update and release educational apps at your preferred schedule to avoid in-class distractions.
Publish learning materials and assignments to different devices via Bulk File.
2. Duolingo for language learning
Learning a new language can be difficult, but with Duolingo, it can be enjoyable and fascinating. It provides training in over 35 languages and motivates users through the use of gamification tactics. Whether you are a novice or wish to enhance your language skills, it gives an interactive approach to studying and tracking progress with its built-in system.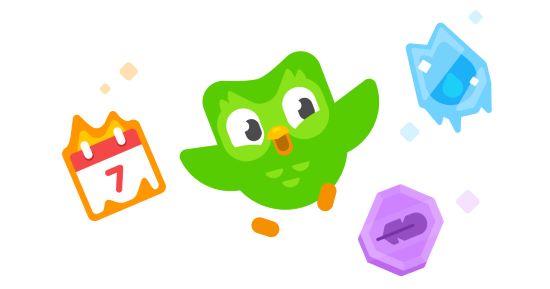 3. Udemy for specialized training and skills development
Udemy offers learners many courses covering diverse topics and specialized skills. The platform's self-paced course structure allows you to learn at your pace while keeping up with your daily work routine. With the option to access courses on multiple devices, it is easy to fit learning into your busy schedule.
Udemy offers certificates of completion for some courses. They can become valuable additions to your resume when seeking employment or demonstrating mastery in a particular subject area.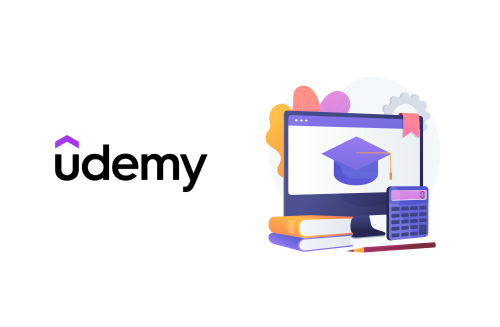 4. Khan Academy
Khan Academy is a multifaceted educational project. It was founded by Salman Amin Khan, a New Orleans native. He used it to remotely explain difficult mathematical topics to her.
At the very beginning, it provided videos primarily in mathematics. The platform has expanded its opportunities and developed courses in history, medicine, finance, physics, chemistry, biology, astronomy, cosmology, art history, economics, music, programming, and other fields thanks to donations.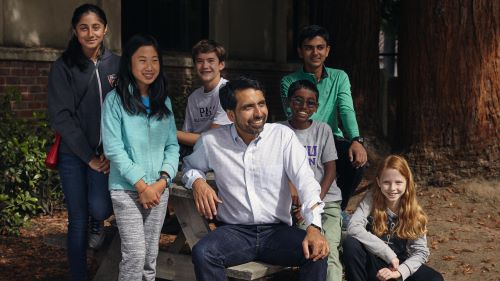 It offers courses in many languages and will appeal to students of varying levels and ages. What is great about this app is that it allows students to learn at their pace (which is great for students struggling with learning).
If you are one of those students struggling with assignments, like essay or coursework writing, consider visiting writing services like GrabMyEssay and TopWritersReview. There, you will get timely expert assistance and will be able to generate high-quality papers without getting anxious.
5. Coursera
Coursera is an online education platform that offers over 4,000 courses from top universities and institutions around the world. They cover a wide range of subjects, including:
Art;

Business;

Computer science;

Engineering.
The majority of the available courses are free. However, some have paid options (for example, if you want to receive a certificate upon course completion or access additional features).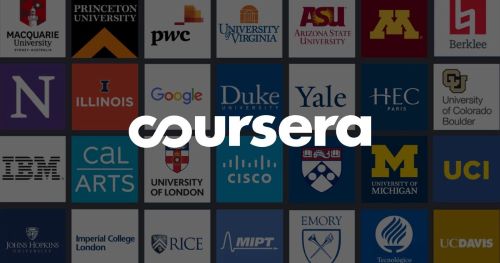 Coursera places a strong emphasis on adaptability. It offers interactive tasks and video lectures, allowing students to learn at their pace and according to their schedules.
6. TED Talks
TED Talks (Technology Entertainment Design) is a non-profit organization based in the United States. It is well-known for its lectures (dubbed "TED Talks"), which were initially focused on technology, entertainment, and design.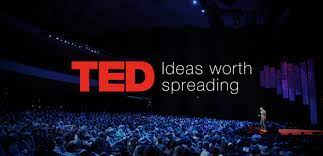 After some time, they expanded the knowledge base and added natural sciences, art, education, culture, business, global problems, and sustainable development. Lectures typically last about 18 minutes. You will be able to improve a variety of skills, including listening, pronunciation, writing, grammar, and vocabulary.
7. EdX
EdX is a non-commercial open-source platform dedicated to education and massive open online courses. It aims to reconsider the approach to education through technology. Its philosophy is to combine big data and neuroscience.
EdX was founded by a team from Harvard and the Massachusetts Institute of Technology to expand access to quality education for everyone, everywhere, and improve the quality of teaching online and in universities.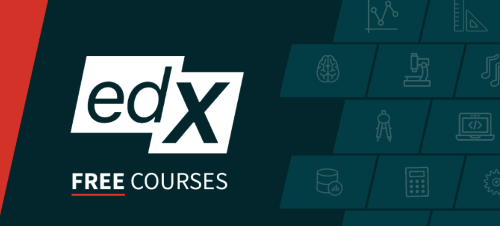 8. WolframAlpha
WolframAlpha Wolfram Alpha is a service that debuted in 2009. It was founded by an inventor and businessman, Stephen Wolfram. The platform represents a data search system that attempts to systematize all of humanity's knowledge and make it available to the user in the form of a clear answer to a question formulated in several sentences.
The system responds to the entered query with short, clear answers, i.e., you will receive concentrated data in several offers that will fit even on the phone screen. You can get information in the fields of science, art, entertainment, culture, key dates, and biographical data.

4 How Do Educational Apps Help Students
The latest educational apps are diversifying the way we teach and learn, providing more ease for students. Here are some important ways educational apps are helping students:
Educational apps are available 24x7; students can easily manage part-time jobs and education.

Educational apps enhance the collaboration of students with teachers and other students, enabling them to organize group discussions and peer-to-peer learning more appropriately.

Educational apps can provide personalized study materials and techniques for students with different learning capabilities.

Unlike the traditional way, educational apps provide multi-modal mediums of learning. It includes text, audio, images, and videos. Attractive videos and images also create fun for students and keep them engaged in learning.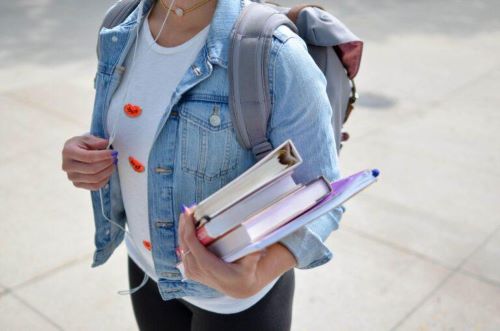 5 Final Thoughts
The Internet has successfully integrated into all aspects of life and has long served as a source of entertainment and education. It is not surprising that online education has become one of the most important trends of the present time.
With a plethora of Android apps and resources available at our fingertips, learning can happen anytime, anywhere. These top 8 Android apps and resources for education are only the tip of the iceberg, offering a great starting point for anyone looking to expand his knowledge base. By using these best android educational apps, you will take your learning to the next level and achieve your academic or professional goals.
Was This Page Helpful?