Manage Android Devices Remotely with AirDroid Business
A Modern Solution for Enterprise: Android MDM
Android MDM is the management tool that provides an opportunity to manage Android devices remotely. Such devices are typically under corporate management. Android device management tools give IT administrators the ability to enroll, deploy, protect, and monitor both individually owned-and company-owned Android work devices.
The managed device must have Android MDM software installed in order to support this operation. With the use of Android MDM, IT administrators will be able to manage Android devices remotely and monitor, and issue orders to the Android devices used by the workforce, making it easier to immediately put the appropriate security measures in place.
1 Remote Management Demands for Businesses of All Sizes
Mobile Device Administration (MDM) for Android is a technology that makes device management easier while boosting the security of mobile devices. The tool is very useful and even essential for businesses of all sizes.
Android Remote Management and Troubleshooting
IT managers can protect and control Android devices thanks to the Android remote management tool. It offers system visibility, remote app management tools, automated security updates and installations, kiosk mode, security alerts, geolocation or geofencing with the ability to automatically lock lost or stolen devices, and security alerts.
Managers can protect, monitor, and regulate Android devices that are controlled by the firm thanks to Android remote management software. It supports a variety of enterprise settings for frontline, knowledge, contract, and remote employees.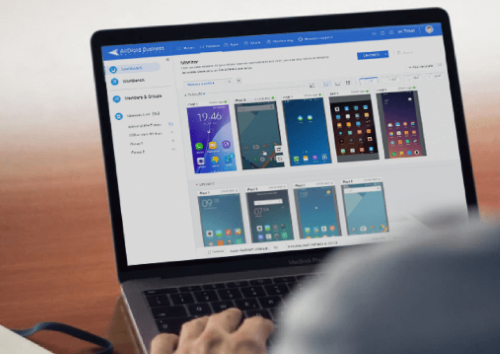 It is a way of avoiding increased expenditures and lost productivity brought on by gadget malfunctions. It makes it possible to Instantly fix hardware problems on the front line on remote workers' Android devices. The troubleshooting happens by casting device displays, taking control of the screen, and quickly fixing device faults.
Full Device Management
One of the most useful modes that Android MDMs have is the full device management mode. It is useful for controlling devices owned by your business or organization. Fully managed device mod, also known as device owner mode, offers more in-depth administration options.
When managing devices using the Work profile, administrators do not have access to extra controls and expanded control over device settings. However, the Full device remote management mode provides full control. This management approach is appropriate for new, owned by the business Android devices owned by the business that is currently in use and may be reset.
Unattended Management& All-Day Monitoring
Unattended remote assistance allows the technician to connect to the end-device users even if they are not there. Regular device maintenance and assistance for your clients' devices is the major use case for an unattended solution. Unattended remote support may be used to maintain an IT infrastructure, deploy updates, and even handle non-urgent problems.
2 The Essential Android MDM Features
Manage Android Screens and Content (Including File Transfer)
Utilizing MDM has several benefits, one of which is the ability to set up and deliver programs to devices. Users of your device will always have access to the most crucial programs in this way. As was already noted one of the features of Android MDM allows you to control applications, application upgrades, and content. It's also feasible to use Android APK (Application Package) files to install internal programs. Additionally, it also supports file transfers.
Real-time Remote Support
To lessen IT strain, an effective MDM should include top-notch remote assistance and troubleshooting tools. Remote troubleshooting is essential in the age of remote work to keep the equipment operational at all times. All necessary support functions, including screen mirroring, chat assistance, remote management should be included in an Android MDM.
Monitoring and Reporting
Any business requires visibility to make decisions about what's best for the operation, what needs to be taken care of, and what needs to be stabilized. A 360-degree picture of the whole device inventory may help a corporation make smart decisions every time. A full list of mobile devices should be available via an Android MDM, together with current information on the state of the device as a whole. In addition, a competent MDM should be able to supply data on compliance violations.
Device Diagnostics
The vast array of technical challenges IT administrators must handle includes app failures, broken devices, and unsuccessful installations. Therefore, the essential feature that comes with Android MDM is Device diagnostics. This is a great help in spotting the exact problem and gives some more time to IT administrators to handle and solve it.
App Management Services
Business-specific applications from the Google Play store should be able to be discreetly configured, installed, and updated over the air by an MDM without any user interaction. IT administrators should have the ability to schedule app installation, monitor app usage, and data, and uninstall applications as needed. Regular application updates should be performed automatically, preferably within a predetermined maintenance window that the MDM should be able to provide.
Device Location Tracking
In order to keep devices inside a given perimeter, geofencing is crucial. By securing Android devices behind a geofence, an effective MDM helps protect the virtual perimeters of your company. Automated notifications are sent whenever the devices enter or exit the geofence. Businesses may save a lot of money and time by being informed about breaches in real time since they can quickly shut down devices and greatly minimize the likelihood of data breaches.
3 What Kind of Android Devices Are Supported?
Android Phones & Tablets
In order to manage distant devices like smartphones and tablets from a single place, a mobile device management (MDM) solution is necessary. In today's enterprises, there are a variety of use cases for smartphones and tablets.
By allowing you to manage both company-owned and personal (BYOD) Android devices using various Android management techniques, MDM makes it simpler to serve these various use cases. Devices may also be set up to serve extremely specialized functions. For instance, you can put a device into a kiosk mode or use it as a mobile point of sale.

Digital Signages
Control that Android MDM has offers you the visibility you want and it supports digital signage devices too. If your team is in charge of monitoring your network for digital signage, you must always be aware of what is going on with your devices as an IT operations manager. An Android MDM solution for digital signage might help your team win in this situation.
Kiosk
Android Kiosk mode is a smart solution that allows IT admins to block access that is unauthorized. Additionally, it also allows the Android device lockdown. The Kiosk mode lets the IT admins lock whitelist webs and makes it possible to turn android tablets into single-app mode.
This is beneficial because it limits the employee's distraction by eliminating games, messaging, and entertaining apps and increases productivity in the company. Android kiosks that need to complete certain tasks may be accessed in self-service mode and can benefit from Android MDM.
POS Terminals
Android MDM aids in converting smartphones and tablets into mobile point-of-sale systems also known as POS terminals. You can remotely control your devices, update your apps, and change settings using this feature. Due to the widespread adoption of mPOS, Android MDM ensures that the transition may be made without any hassle.
4 Enterprise-grade MDM & Remote Access Software
AirDroid Business MDM - Manage Android Devices Remotely and Securely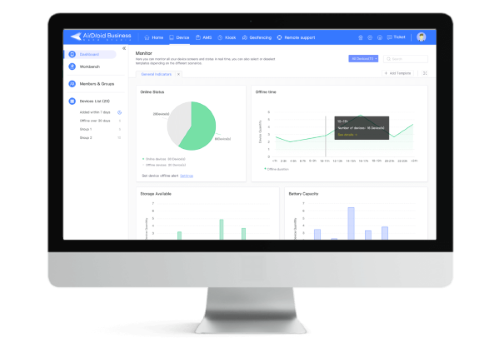 AirDroid Business MDM solution is designed for Androids and specializes in remote Android device management. It is an MDM solution created especially for companies and small organizations that must regularly handle more than ten devices.
Through a centralized method, it assists company owners and IT specialists in remotely accessing, controlling, and managing both attended and unattended equipment. Additionally, it allows IT administrators to take preventative measures to decrease troubleshooting time by anticipating probable system faults.
Remote Manage Android with AirDroid Business
Step 1.

Log in

Log in to AirDroid Business Admin console
Step 2.

Click "Devices"

Click "Devices" in the navigation bar, then click the name of the device group in which the device you want to manage remotely belongs. Find the device, and you will see the "Remote Operation" button.
Step 3.

Start Android Remote Management

Click "Remote Control" here. Now you can remote control your Android screen. In addition to the remote control function, AirDroid Business also provides a wide range of other management functions, such as geofencing, policy and kiosk mode, application management and file management.
What Can AirDroid Business MDM Bring to Your Company?
Convenience
AirDroid Business MDM gives you a handy method to control the devices in your company and control security, services, and accounts. With the help of AirDroid Business MDM, Employees will be empowered, their job will be more efficient, and ultimately their productivity will increase thanks to a device management system. Therefore, it provides a convenient way to manage the organization or company devices and their functioning.
Cost Saving
Many logistics organizations are increasingly employing mobile device management solutions to reduce IT burden and reduce operational expenses in response to the growing demand for touchless delivery. That is why AirDroid Business MDM is essential for lowering costs. The member management function of AirDroid Business MDM software may significantly save labor costs and IT effort for businesses searching for it.
Increase Efficiency
With more people working in the field, working from home, and traveling for business, today's workforce is becoming more mobile. AirDroid Business MDM may help to ensure that productivity and communication don't suffer when an employee is away from the office.
Strong mobile security enables distant workers to access vital data and content without an increased risk of a security breach, while mobility fosters communication, collaboration, and improved overall productivity.
Protect Data Security
AirDroid Business MDM solution guarantees the security of the data. It comes with a wide range of policies, restrictions, prohibitions, and settings that help the owner to set the "rules" and avoids any unwanted breaches or information leakage. The tool has perfect capabilities to allow IT admins to cover and protect the security of corporate data.
5User Case of AirDroid Business MDM
One of the major purposes of Android devices in logistics and transportation companies is when the device is owned by truck drivers.
The truck drivers are always on go and rarely stay in one place. If there is an issue regarding the phone, it is essential that the IT desk will provide help instantly, so the operations will continue according to the plan.
Additionally, with the use of administrative rights and full ownership, it won't be available to install unapproved applications and the device can not be used for non-work purposes. To solve this issue, AirDroid Business MDM can help you manage devices appropriately.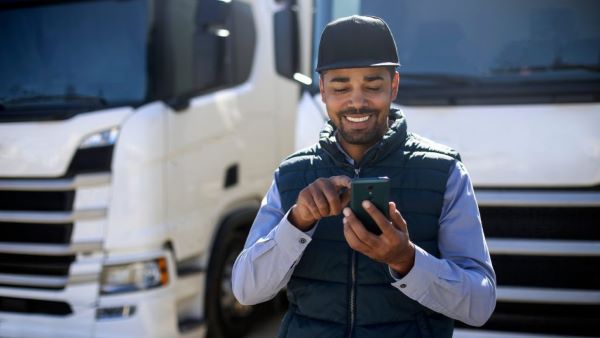 If we explore the logistics and transportation companies, they have quite a lot of tasks and functions distributed throughout the organization. For such companies, it is very essential to have a system that is quick, reliable, accurate, and risk-free. The most important thing is that the business process must go smoothly and without any complications, otherwise, some major problems may arise.
6 Bottom Line
To sum up, Android Business MDM management is an excellent option for companies trying to boost security, reduce downtime, and boost productivity. This tool provides the protection of security and quick remote IT support too.
With Android MDM, any problem that may arise during the process can be identified and solved quickly. One of the greatest MDM tools is AirDroid Business MDM. With this software, the company can manage devices, machines, POS, systems, and self-kiosks easily and comfortably.
Was This Page Helpful?