What is MDM Remote Control? And Best Remote Device Solution?
As corporate workforces become more remote, and the demand for flexible and instant access to critical workplace files and documentation increases, Mobile Device Management remote control solutions have emerged as an essential tool for businesses operating across a number of sectors and industries.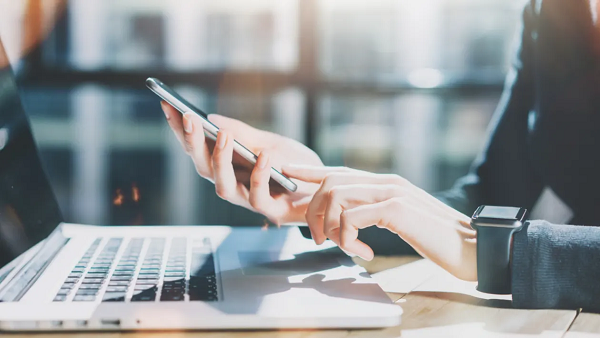 The onset of the coronavirus pandemic has encouraged companies to consider whether employees have the full capability to work productively and proactively in offsite environments. However, whilst addressing the requirement to support labor forces to work more independently, corporate interests must ensure that confidential data is secure, and systems don't become compromised by illicit actors.
Part 1: What is Mobile Device Management Control?
A system that facilitates businesses to manage their device estate with confidence and assurance is known as a Mobile Device Management (MDM) program. Through Android Remote Management, business administrators are able to have complete access to their device fleet, wherever their own or end-users location.
Mobile Device Management is equipped with a range of tools and features that aid businesses in implementing authentication controls, restricting users from viewing specific content, helping employees to fix mobile and laptop issues, and remotely re-setting or re-configuring devices.
These support mechanisms not only protect the integrity of their device population but also work to secure colleagues against the threat of hackers stealing personal information in situations where BYOD (Bring Your Own Device) policies are in play.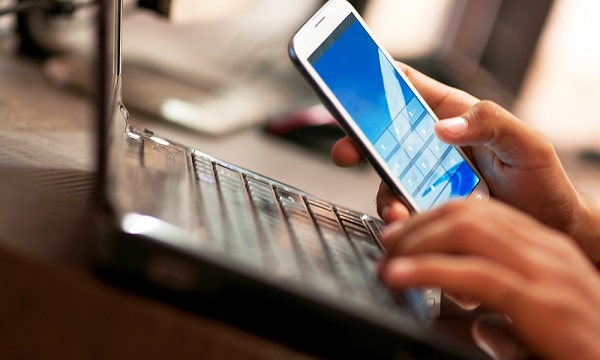 Furthermore, given that MDMs are constantly active, and flag problems in real-time, they afford corporate entities the opportunity to respond to threats quickly, before they embed themselves into the device's hardware.
Ultimately, MDM Control systems permit businesses to govern their technological assets in a one-stop shop, allowing them to track, monitor, repair, and intervene at any stage and for any reason. Most MDM services will also produce comprehensive reporting data, which allows companies to drill down into common security risks, and take proactive action against the threat of infiltration.
Part 2: What can organizations do with Mobile Device Management Remote Controls?
As alluded to in the section prior, contemporary businesses are able to protect their devices using a range of MDM controls. Moreover, given advancements in this space, companies are able to tailor the nature of their device management programs dependent on the nature and scale of their respective operations.
Indeed, when remotely managing android devices, it's important that a balance is struck between end-user independence and autonomy, and preventing company data from being hacked. In this way, businesses can maintain positive, productive, engaged workforces, whilst keeping device security in check.
We've listed some of the key functions of MDM below:
1Onboard and provision
The integration of Mobile Device Management systems into a company-wide estate is a relatively easy endeavor. Instructions for device users to enroll in an MDM program can be pushed out via e-mail or other message channels, and often don't require any direct set-up input from central administration teams.
Business personnel can then track application usage, and adapt authorization settings dependent on progress and effectiveness. Furthermore, many corporate enterprises opt to experiment with varying MDM applications prior to official integration, subsequently allowing them to discover which tools and features are best utilized to promote security and functionality in their own workplace environment.
2Secure
The capability to prevent undesirable individuals from accessing confidential information is a number one priority for many commercial businesses. The threat of outside forces successfully navigating security defenses has risen in recent years, as hackers become more sophisticated in their attacks.
Therefore, it's an absolute must that systems can:
A. Instantly secure business data from any location.
B. Compartmentalise information and allocate authorizations according to the category of content.
C. Schedule OS updates to ensure devices are only compatible with the most recent OS version.
3Maintain and retire
Having the tools to monitor a device estate is one thing, but scrutinizing its MDM system effectiveness, the receptiveness of users, and visibility on instances of breach threats is another altogether.
Remote management platforms constantly track and capture activity, before configuring data into a relevant reporting structure. Clients can expect Mobile Device Management providers to offer exposure to specific patterns and trends, or agree on a set analysis template prior to device management integration.
4 Compliance
Security mechanisms can be enforced in any location at any time, via the deployment of geofencing technology. MDM programs are also able to restrict access to corporate e-mail accounts and applications to devices compliant with locally-administered settings.
Step-by-Step Guide:
A typical mobile device management platform will have a dedicated site for enrolling devices. Visit this page, create your company account, and begin to register your devices.

You'll be able to then send out requests for user device enrolment via automated text message or e-mail. Clearly, the set-up guides will differ dependent on the operating system in use.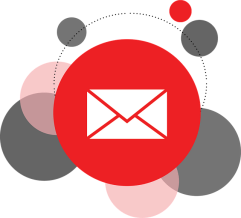 From here, you can configure personalized security settings depending on the needs of your business, applying blocks to prevent users from interacting with harmful applications, and layering up protection with authentication controls.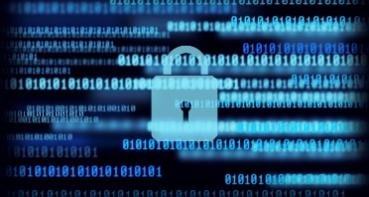 Remotely install any applications required for corporate employees, ensuring teams are able to efficiently access relevant content.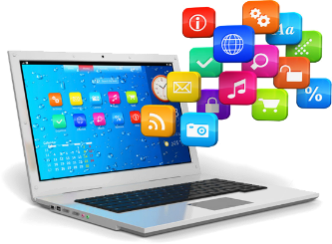 Monitor success of application roll-out via real-time reporting data, honing in on threats and common malfunctions.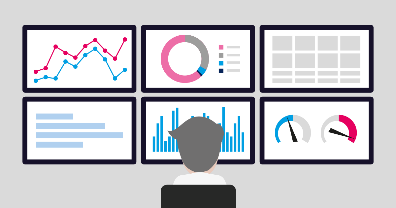 Part 3: What is the benefit of using Mobile Device Management Control?
There are a vast number of advantages, both to the employer and employee when utilizing Mobile Device Management strategies. Although the following list is not exhaustive, we've pulled out some of the key benefits of the MDM application:
1Secure Privacy Data
Dependent on the needs and requirements of the administrator, access permissions and policies can be tweaked and refined. This enables businesses to reduce the risk of users installing prohibited or risky applications and serves to prevent information from falling into the wrong hands through negligent employee practices.
In an instance where a device has been lost or stolen, MDM remote control tools can instantly wipe sensitive data. If your device is broken, they darken the on-screen display so that information becomes non-visible, and users (or more importantly non-desirable actors) are greeted with a 'This device is under maintenance message'.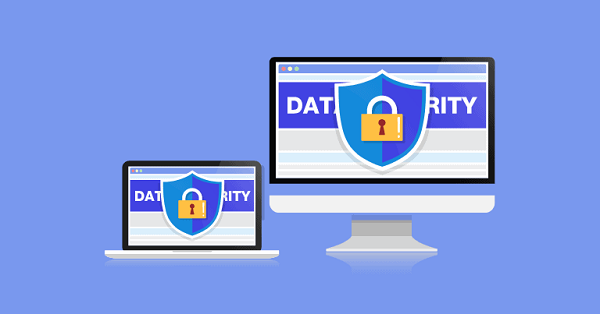 2Unassisted remote control
In scenarios where a device is unmanned, whether due to business logistics reasons or otherwise, admin teams can gain instant access to mobile systems, in turn overriding end-user permission settings. This allows rapid responses to immediate threats and enables maintenance to occur without the presence of the regular user.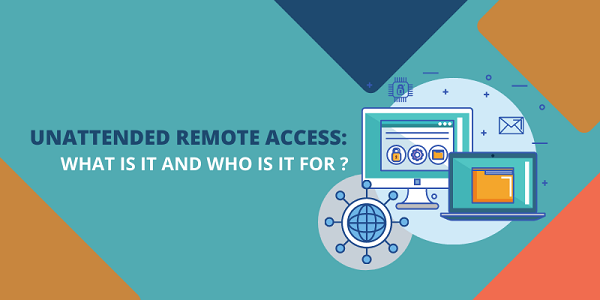 3Reduce device downtime
Having the capability to repair from a remote location, and therefore having instant and unfettered access from any place at any time, ensures businesses can get on with delivering their operation without it becoming snagged up in systems issues. The more time devices are successfully functioning, the greater the productive output.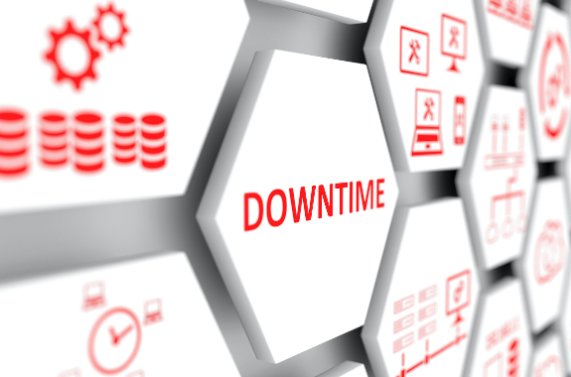 4Save time with voice chat
Mobile Device Management programs connect end-users with admin support teams seamlessly, with issues discussed and addressed using remote channels. These conversations can then be downloaded as transcripts and used to aid the delivery of any agreed actions.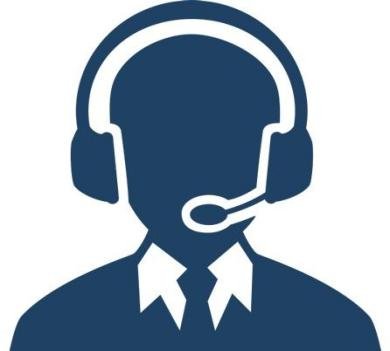 5 Support more devices & reduce costs
The incorporation of an all-in-one, easy-to-use, and comprehensive management suite of controls serves to reduce expenditure on isolated device repairs, and focuses attention on potent, real-time risks. These advantages not only have a positive impact on the immediate cost base but also ensure businesses have more time to attend to key local priorities, such as product development or customer satisfaction.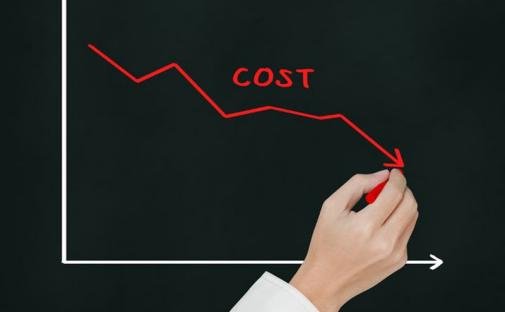 The AirDroid device management platform is one such application that provides corporate customers with all of these listed benefits. Its remote management system facilitates android devices effortlessly monitor and track activity, remotely troubleshoot from off-site locations, protect sensitive data, and enable clients to tailor security policies contingent on their business operation.
Part 4: What can Mobile Device Management Remote Control Do?
So, what are the key functions of Android Remote Management applications? We probe into a number of the myriad tools and features at their disposal.
1Troubleshoot unattended devices
The capability to access devices remotely is a huge advantage in a contemporary workplace context. Being able to fix devices, without requiring a technician or indeed the user to be present, is a big asset to companies who require agility in their operations.
2 Real-time assistance
As soon as breakdowns occur, admin teams can exploit remote management messenger platforms to aid the user, and also gain visibility on a device's current screen display. This is particularly helpful for employees with a modest level of technical expertise.
3 Remote content management
Files and relevant documentation can be pushed directly to the end-user, and placed in an easily accessible location, reducing unproductive time spent by colleagues locating information. These items can then be deleted after use, helping to keep company data secure.
4 Remote commands
As well as supportive messaging in instances where devices are malfunctioning, remote command programs enable businesses to send urgent comms to their device estate efficiently in order to deliver important updates to employees.
5Remote lock device
For instances where there is a direct threat to device integrity, admin teams can disable company assets from any location. This is particularly useful in instances where a device has been lost or stolen.
6Remote factory re-set
If a device has become compromised, the remote factory reset feature can instantly return the asset to its original settings, preventing hackers from accessing private information.
7No other tool set-up required
Given the immense capability of mobile device management systems, there is no requirement for companies to integrate any other programs to manage their device portfolio. They can monitor, repair, and communicate all through a singular remote management tool.
8Device report
As referenced previously, businesses can review a host of reporting materials, which can be configured and adapted dependent on client request. This offers total transparency on user behaviors, helping companies to focus attention on areas that need it most.
9Customize functions
Mobile Device Management users have complete autonomy on how they govern their device estate, and therefore can restrict or liberate users as they wish. This is a real-time function, so admin teams can alter a user's authorization status, access controls, and content availability whenever necessary.
Part 5: Support devices
There are many devices receptive to MDM systems. These include a variety of mobiles, tablets, and laptops, aligned to different brands and manufacturers. The following list outlines equipment models which are responsive to remote management programs:
All models of devices produced by: Archos, Ascom, Blade, Cat, CipherLab, Conquest, Crosscall, Cubot, Datalogic, DensoWAVE, DT Research, Honeywell, HP, Mobile Demand, Newland, Panasonic, PointMobile, RugGear, Skyworth, Sony, Ulefone, Unitech, WishTel, 3R Tablet.
Specific models: Data mini- T84G and TWG10, Lenovo- T3, T4, T5, and M10, Samsung- all models with integrated Knox platform, Zebra- all models with MX version 8.3 or above.
Furthermore, in all cases where the device in question uses an iOS operating system, it must be running on at least the iOS 11 platform. The mobile device management system must be at 9.2.195 or later. Similarly, when applying MDM solutions to an Android estate, devices must have Android 5.0 or higher installed, and the remote management program must be at 9.2.224A or later.
Part 6: FAQS about Mobile Device Management Remote Control
1What is MDM Remote Control?
It's a system that enables corporate entities to manage their fleet of devices remotely, ensuring end-users are equipped with the right permissions to access specific information, restricted from accessing particular content, and given the freedom to work with agility and independence.
2How can I control my mobile phone remotely?
AirDroid MDM will be a good choice for you to control your mobile phone remotely. Of course, you can use it to control multiple phones remotely without hassle.
3What are the four methods of mobile device management?
Onboarding and provision, security, maintenance and retirement, and compliance.
4What can mobile device management see?
MDM's, such as those deployed in android tablet remote management, have full visibility of all of a device's activity. It uses this information to protect the user from external threats, initiates any required updates, and intervene when repairs are needed.
5How will using a mobile device management system help my business?
The key advantage of remote mobile management is its capability in striking a balance between corporate security and business productivity. Using an MDM in the right way will ensure employees can access the data they need when they require it, but also mitigate against the risk of undesirable intrusion.
Conclusion
We've seen the extensive range of features that remote control management programs have at their disposal. For businesses keen to find an all-in-one solution to device estate control, integrating a comprehensive Mobile Device Management system, which will provide unprecedented access and regulation of their phone, tablet, and laptop assets is a crucial task. Having remote access to all devices is extremely advantageous given the growing requirement to operate efficiently in off-site environments.
For safety, security, and workplace productivity in the modern age, mobile device management is an integral part of the corporate toolkit.
Was This Page Helpful?