[2023 Updated] How to Do Google Pixel Screen Mirroring?
Google Pixel device users remain confused about mirroring their screen. As you know, Screen mirroring Google Pixel is an incredibly handy and useful feature. It helps mobile users in many cases.
Just like other smartphone users, Google Pixel users can easily mirror a screen to a bigger screen. The article's purpose is to guide you: how to mirror your Google devices to TV or PC.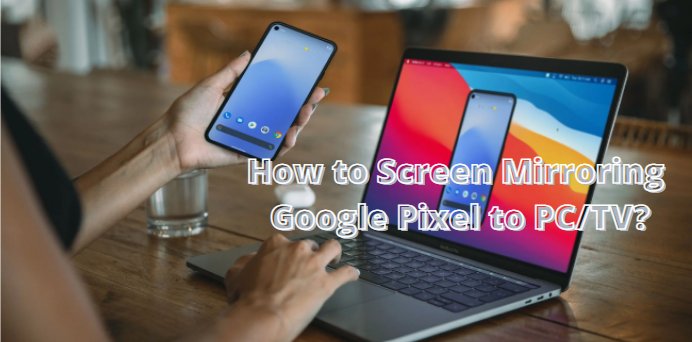 Part 1. Does Google Pixel Have Screen Mirroring?
Yes!
Google announced Pixel phones in Oct 2016, which are known as Google Pixel phones. The screen mirroring feature is available in these devices. The unique feature of these mobiles is Google assistant. The Google Pixel phones are easy to cast or mirror to other devices.
These phones have two versions. The first is a 5inch Pixel, while the other has a 5.5-inch Pixel XL. The main advantage of Google Pixel is that the users can store unlimited photo storage on Google photos. It also doesn't ruin the picture quality.
Part 2. How to Screen Mirroring Google Pixel to TV?
There are different ways to mirror Google Pixel to TV, such as:
1. Use a Chromecast
You can easily mirror your Google Pixel device to a TV by using a Chromecast. Pixel phone users can find the option of Mirroring in the notification shade.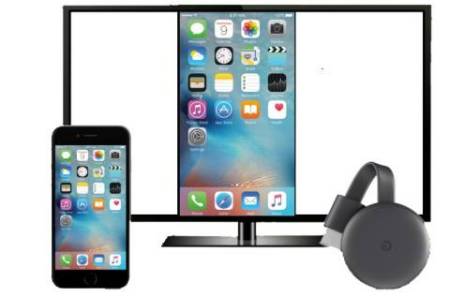 First of all, connect your mobile screen and Chromecast to the same Wi-Fi network.
Launch the Google Home app.
Tap on Chromecast if you want to cast your mobile device too.
Tap on cast my screen.
While mirroring or screen recording, it is usually warned not to display any sensitive information. But click on Start Now.
When you tap on start now, your screen will be cast to Chromecast.
Now you can see your Google Pixel screen on TV.
2. To Samsung TV: Smart View Samsung
If you want to mirror your Google Pixel to the Samsung Smart TV, you can cast without any problem by just following a few steps. You may know the Samsung TV has an inbuilt casting option, "smart view," through which you can easily mirror or cast your device.
How to do screen mirroring Google Pixel to Samsung TV?
First of all, take your Google Pixel phone, hold and pull down the top of the screen to view the Menu.
Connect both devices to similar Wi-Fi.
Multiple options will be visible on the screen, tap-on screen mirroring, or smart view.

Now it will show you the list of available devices for mirroring; select your Samsung.

Now your Google Pixel device screen will be visible on your smart Samsung TV.
3. HDMI Cable
The Google Pixels device users can easily mirror their devices to their TV. It is a most used way of casting your Google Pixel device screen to TV. This option is especially useful for the user who doesn't have a stable internet connection or smart TV or Chromecast option. It is just an old-day wired system of casting or mirroring screens but works quickly.
How to mirror?
Purchase an HDMI adapter, and connect it with your Google Pixel device.
Connect your Google Pixel with the adaptor.
Now connect your HDMI cable to the adaptor to your TV.
Turn on your TV set channel to the HDMI port, and now you will see a Google Pixel screen will be visible on the TV screen.
Part 3. How to Cast Google Pixel to PC?
Casting Google Pixel to PC is an easy process, but it needs some tools or software for this purpose.
1. AirDroid Cast
AirDroid Cast is the latest mirroring application with thousands of positive reviews. The Google Pixels user can easily watch their small mobile screen on a big screen by using this app. This application introduced different options for connecting. The users can pick any method which looks easy to them.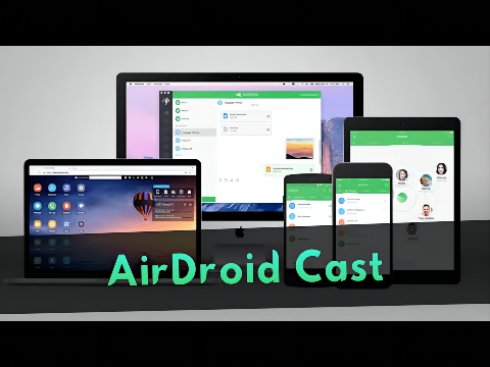 How to use AirDroid Cast to do Pixel screen mirroring?
Step 1.Download AirDroid Cast on both your devices

Download and install AirDroid Cast on your phone and computer. You can get it from Google Play Store or App Store according to your phone system. Or click "Try It Free" button below to download it directly.
Step 2.Connect Google Pixel phone to PC/Mac

There are 2 connection methods that Google Pixel phone users can use.

Wireless: Open app on PC, tap on Wireless, you will see a QR code and below 14-digit casting code. For scanning QR code, go to Pixel phone, open the AirDroid Cast app, scan this QR code from this app, or memories this nine-digit code and put it on the mobile app. You will receive casting requests on PC; enable it. After enabling , you can see our Google Pixel phone screen on PC.

USB: Take a USB cable and connect both devices with a USB cable. Go to your PC, select your Android device from the list. Go to the Android device, and enable the USB dubbing. Now your Android device screen is now visible on window PC.
2. LetsView
Let's view is a famous screen mirroring app. It works on Mac, Apple, or Windows devices. It is mainly used to mirror your mobile with a computer.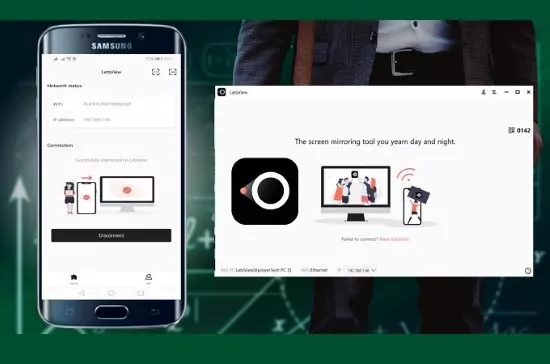 How to use it?
Install the lets view application on your PC and Google Pixel phone.
Connect both devices with the same Wi-Fi.
The application will start searching devices for casting; tap on your device name on the list.
Now your Google Pixel phone screen is visible on PC.
3. Reflector
The Reflector is software that helps to cast devices to PC. With the help of a Reflector, you can mirror your Google Pixel screen to any other device by using its inbuilt screen casting feature.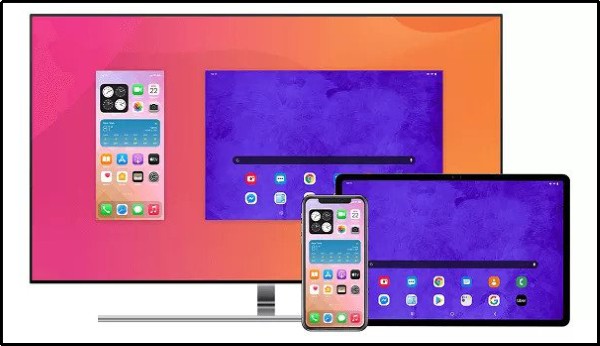 How to use it?
Download and install this app on your PC.
Open the reflector app.
Now connect the Pixel device and PC to the same Wi-Fi network.
Turn on your phone. Open quick setting and Select cast option.
Select a Personal computer that has the app installed on it.
Mirroring will start.
4. Mobizen
Mobizen is a screen mirroring tool that helps you to mirror your devices. The unique feature of this tool is that you can play games even when your devices are mirrored. You can also do screen recording without using any other app. you can also send different files from one device to another.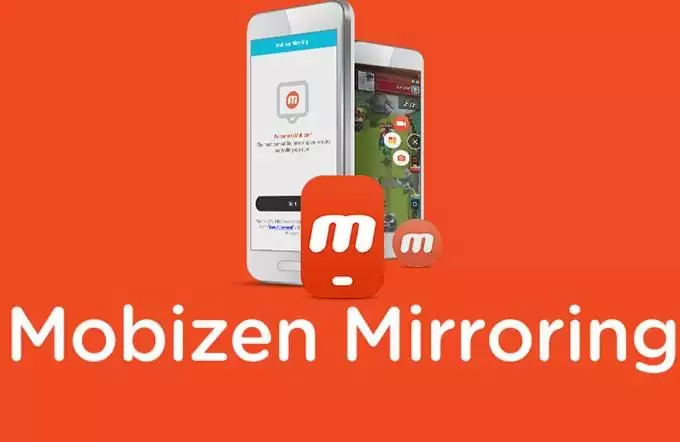 How to use it?
Download Mobizen application on your Google Pixel device and PC.
Go to your mobile, open mobizen app create account.
Verify your device, now 2 step verification option will be visible on the screen.
Go to PC , note 6 digit code from it.
Paste this code into 2 step verification code box.
Now press start , after this your Google Pixel screen will be visible on PC.
Part 4. Wrapping Up
Google Pixel devices are easily irritable or cast-able on PC and smart TVs. The Google Pixel device users can mirror their screen to PC and Smart TV with the help of some softwares. For screen mirroring or cast Pixel to TV, you can use Chromecast, smart view, and HDMI cable. Additionally, for casting your Pixel phone to PC, you have to download a few applications such as AirDroid Cast, let's view, and reflector. The perfect and highly recommended app is AirDroid Cast because it is easy to use and user-friendly application and it offers different casting methods.
FAQs about Google Pixel Screen Mirroring
Can I Mirror Google Pixel to Roku TV?
No, the Google Pixel device no longer supports the screen mirroring to Roku TV. You can't cast Pixel to Roku.
Can I Mirror My Google Pixel Phone to an Amazon Fire Stick?
If you are thinking of mirroring your Google Pixel phone to an amazon fire stick. In that case, you have to know that you can't mirror your Google Pixel phone because it does not have specific software that is required for mirroring or casting Google Pixel devices.
How to Cast my Google Pixel to TV without Using Chromecast?
If you don't want to use Chromecast for casting to Smart TV, you can use HDMI Cable for casting your Google Pixel to Smart TV.
What Can Pixel 6 Cast to?
Pixel 6 supports casting to the Chromecast devices only
Was This Page Helpful?