Top 5 Android to Android Screen Mirroring Apps
Q: Can I mirror my phone to another phone?
Many people want to share their Android phone screen with another Android phone for the sake of several purposes per their needs.
It may be for watching any movie or resolving any issue in settings and playing games. The solutions for screen mirroring are the same whatever the reason is behind sharing it.
In this article, we will discuss different ways that you can follow Android to Android screen mirroring without any trouble. There are many ways available in the market but the purpose to write this article is to let you the best one to save your precious time.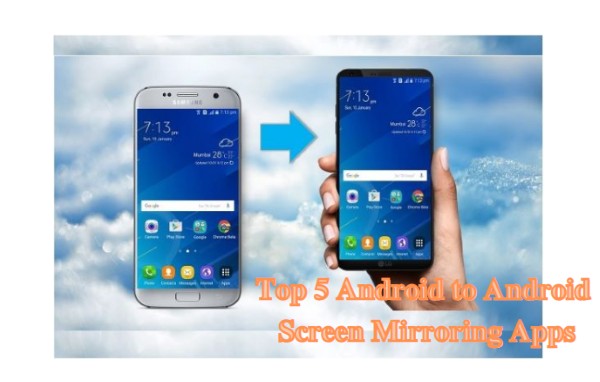 Part 1. Top 5 Android to Android Screen Mirroring Apps
1. TeamViewer Quick Support
TeamViewer, is an overall answer for far-flung support, far-flung access, and online conferences which lets in you help clients remotely, collaborate with colleagues from a distance, and additionally live related together along with your gadgets or help pals and own circle of relatives members.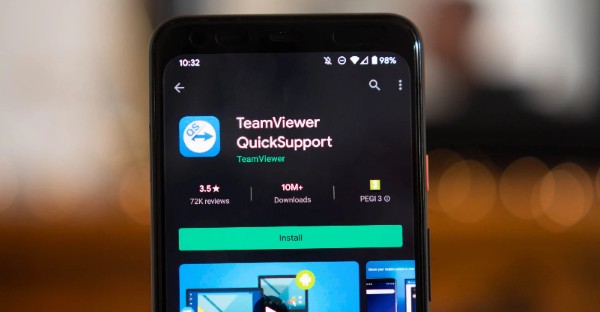 This software program actively runs on extra than four hundred million gadgets, of which at the least 30 million are related to TeamViewer at any factor in time.
The answer portfolio of TeamViewer covers the complete enterprise lifecycle and addresses unique desires which include display sharing, far-flung desktop, far-flung access, immediate enterprise chat, internet and video conferencing, backup, anti-malware, online whiteboards, and lots extra.
Pros
Its free version is really helpful in performing some simple tasks.
The product quality and prices are good as compared to others.
Cons
Sometimes connection issues may occur and it took a lot of time.
Orientation issues occur after connecting the phones.
2. ApowerMirror
ApowerMirror is considered to be one of the best mirroring applications with its special qualities like multiple mirroring protocols. This tool is liked by 5,000,000 users and that is the reason it is so popular.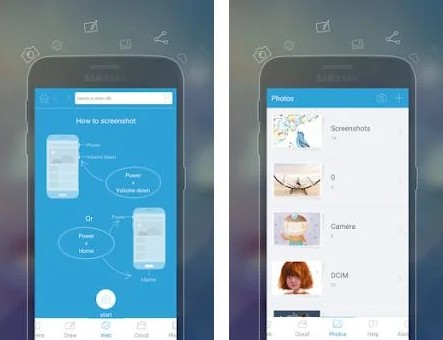 It also supports USB and Wi-Fi mirroring. You can use it when you are with your family and want to enjoy moments together. ApowerMiro is best suited for video conferencing. Kids can use it for educational purposes and the most widely used live streaming also.
It is completely well suited with famous laptop working structures which include Windows and Mac. It is a powerful tool that controls up to 100 devices at a time. Using this software, you can control your phone from a PC. It also allows video recording and taking screenshots.
Pros
This tool can be used to play games like Sims 4.
It supports cloud mirroring.
Cons
Using it for the first time is a bit confusing. You may face hurdles using it for the very first time.
3. ScreenShare
Like ApowerMiror, ScreenShare is also an authentic app for Android screen sharing purposes. It can facilitate you to control other devices and resolve their issues. The unique features for which this application can be used are remote controlling, support, assistance, and remote desktop.
One can share the screen with another person using this app. When you start it, it may ask you two possibilities and you have to choose any one of them. The one option is to become a distributor and the second one is to become a helper.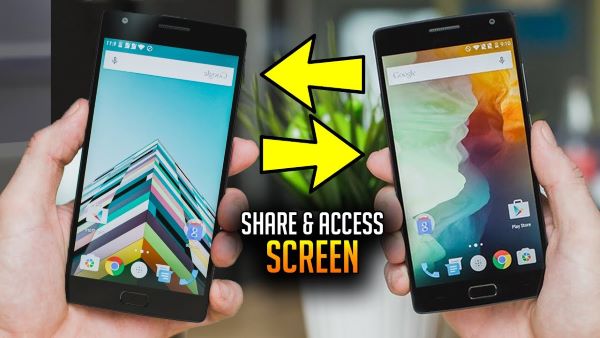 You can choose any one of them as per your needs. After connecting, you will also be able to start a voice chat and watch the others screen to guide them to the resolution of the issue the other person is facing.
This application is best suited for the people that own their own company and they can guide their employees remotely whenever needed.
Pros
It is easy to use with its unique features.
Cons
Proper data security is not assured by the developers to its users.
The connection may be lost sometimes between the users and the system may get stuck showing that they are connected and hence unable to connect again.
Note : Finding a screen sharing & controlling tool? Airdroid Cast is the best choice for you! It supports remote mirror and controls the target device.
4. Inkwire Screen Share + Assist
Supporting others online without watching their screen is a quite hectic job. To come out with this problem, the developers have introduced Inkwire screen share. This is also important for Android as you may have to know about many functions and details about the android phone you are going to support.
Just for an example, you have to know about the Android version that is installed on that phone. TO know such complications, the supporter must have to view the screen and this is made possible by this app.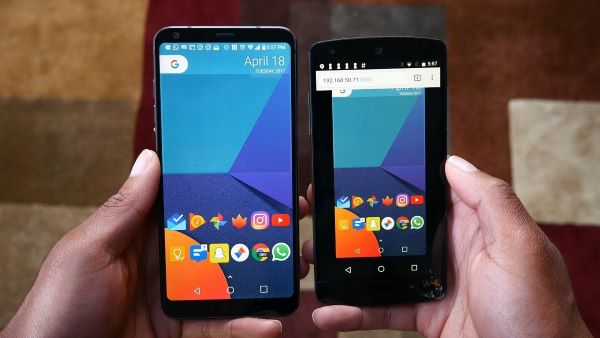 You can remotely mirror the screen and resolve the issues of the people who asked you for. It is easily accessible by all. Just you need to sign up and enjoy it.
Here, the most important information that most people missed is that it only allows sharing screens not controlling others' screens. There is a huge difference between both of these features.
So, using Inkwire only the screen is shared and you can guide the person to do specific changes but you cannot make those changes remotely. So, this tool is acceptable as far as screen mirroring on Android is concerned.
Pros
Only can connect two devices using Bluetooth.
It works even though both the devices to be connected are not on the same Wi-Fi.
Cons
No screen controlling feature.
Problems with screen orientation.
5. Screen Stream Mirroring
This tool has got much importance due to its extraordinary features. Screen sharing with different media players is made possible using this app. You can share the screen with web browsers too.
You can also record your audio and videos using this Android screen mirroring app. It works well even when connected through Wi-Fi, Bluetooth, or even the USB.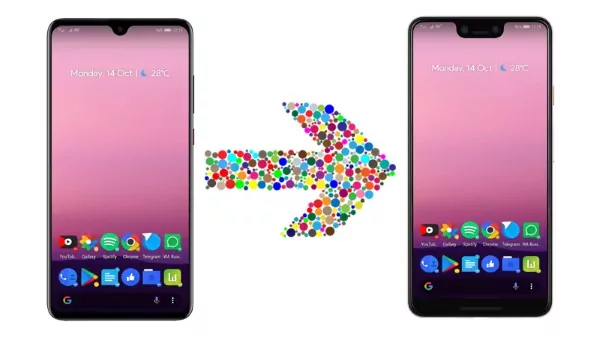 Screen Stream mirroring allows multiple sharing at the same time so a group of family members or friends can join it and enjoy it together. It helps you make your educational or professional presentations. Moreover, the live screen can be shared to any device that is connected to the same server only.
Pros
More than one user can be connected at the same time.
Easy to handle and user-friendly.
Cons
You have to watch irrelevant ads to increase your screen time.
Part 2. What is the Best Screen Mirroring App for Android to Android?
We have discussed 5 applications that support us to mirror screen to another Android. But now, the question arises which one is the best of these 5 applications?
We can easily judge now that the Screen Stream Mirroring application is the best one if we compare its features with all the other apps we have discussed. It connects multiple devices, it is secure as many other apps have security concerns.
Moreover, this app helps you in making your presentations and sharing them with others. Connecting to other devices is also very compatible and you can connect using different means.
Part 3. Bonus: How to Mirror Android to Computer (Win & Mac)?
Some people may be thinking why is only screen mirroring possible from Android to Android? You don't need to worry now we have a special application that also allows you to share a screen from Android to a computer whether it has Windows OS or it is a Mac.
AirDroid Sand Studio is a developing company that has launched its new and highly appreciated product named as AirDroid Cast which has been popular worldwide in a short period due to its reasonable features.
It is a screen sharing and screen controlling application. It shares the Android devices to a larger display without losing the quality and also controls those devices using the computer they are attached to. USB cable is used to connect it with your PC. This application is best suited for professionals from any field, family members, friends, students, and people from almost all fields.
Teachers can also use this application for teaching purposes and connect with their students for delivering lectures. It is really helpful in customer support. You can handle several issues remotely saving a lot of time.
How to Mirror Android to Computer with Airdroid Cast?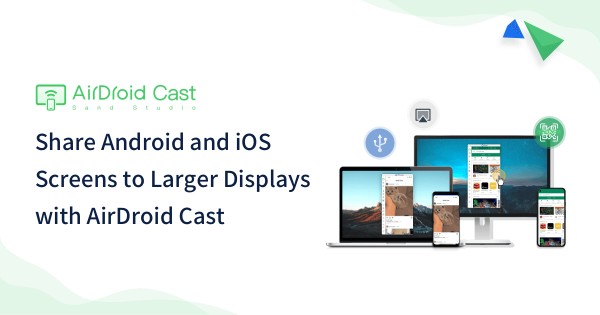 Step 1.Download and install Airdroid Cast

Click "Download Now" button below to download and install Airdroid Cast on your computer and phone individually, and then open this app.
Step 2.Connect your phone to computer

You can choose a variety of connection methods to connect your mobile phone to your computer. You can use Android Cast to enter the following code or scan QR code on your Android phone, and wirelessly project the screen to your computer through local or remote network. Or connect them with USB cable.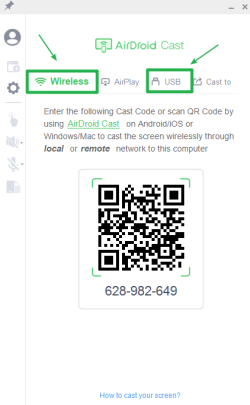 Step 3.Start screen mirroring

After the two devices are connected, their screens will be shared. Start enjoying content from your Android on the big screen of your computer.
While you also can remote control your phone on computer.
Conclusion
From all the above discussion, hopefully, we are clear with our question that how to screen mirror on Android? First of all, we discussed the requirements that why we need to share screens, and then we managed to see how it can be made possible and to save time on which one is the best suited for Android.
Then, AirDroid Cast is discussed as it is the best choice for those who want to share their Android screen on their Windows or Mac. Medium for connection is a very necessary part of this topic so we also didn't ignore it and write about maximum possibilities with or without Wi-Fi.
FAQs about Android Screen Mirroring
Q1. How can I mirror my Android to my Android without Wi-Fi?
It is very simple to mirror Android to another Android without Wi-Fi. There are many devices available in the market that you can use to connect both devices. These are the best solutions and you don't have to face any problems in this procedure.
Q2. How do I mirror my Android to my TV?
Miracast is one of the best solutions to mirror Android to your TV. You just need an HDMI cable to connect your Android with your Smart TV even if your TV does not support Wi-Fi.
Q3. How to mirror your Android screen with Chromecast?
Chromecast is a device that is very helpful in connecting your Android screen with other devices. Simply you have to manage settings from your Android device. Activate your phone's hotspot. Open the "Accounts" tab and choose Google Home. Click on "Mirror Device" and finally click on "Cast Screen".
Q4. Can I screen mirror through Bluetooth?
If you have to present your ideas in front of a group, you can't share it with your mobile screen and if in case you don't have mobile data or your Smart TV is not supporting the Wi-Fi then the final option for connection between your device and the TV will be Bluetooth.
Was This Page Helpful?