[2023] Best Remote Work Tools & Software to Work Remotely
There was a time when remote working was considered exclusive for the customer support team. These days, due to COVID-19, remote working becomes the new trend in the world. But what will help you work seamlessly and get the job done as if you are in the office? Well, remote working tools help you get there!
Good remote working tools should have powerful features and functionalities for professional work and to ease your work. Keeping this in mind, we have handpicked the best remote work tools & software to work remotely. Let's get started!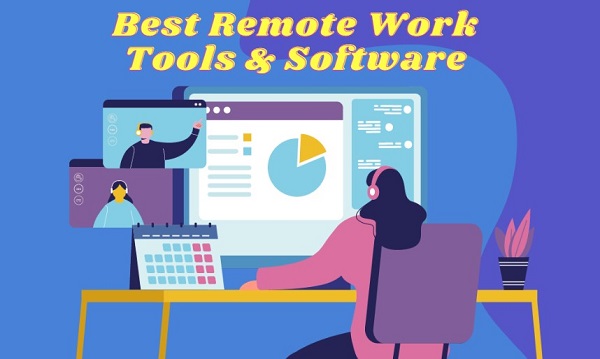 Part 1. What Is Remote Work Tool?
A remote work tool is a digital application that helps workers to collaborate and communicate with their colleagues and managers online to accomplish their work goals. A remote work tool is essential when you are doing professional work from your home for logging your activities, better project management, proper communication, great productivity, and creating a virtual workspace.
There are different types of remote work tools available. They are classified based on their purpose in remote work. The four main types of remote work tools are communication, project management, work scheduling, and file sharing.
Depending on the type of work in your company, you have to choose a remote work tool to get your job done in the best way possible.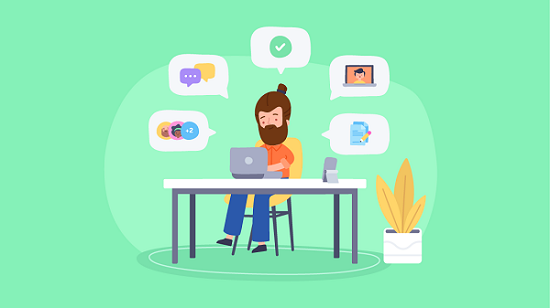 Part 2. What Are the Benefits of Using Remote Working Tools?
There are many who wonder why a remote working tool is necessary when they can work remotely without any such dedicated tool. Well, it is true that you can get the job done without a remote working tool in most cases. But there are distinct advantages of using remote working tools for professional remote work.
Collaboration
Every team member can work individually when working remotely but they can collaborate easily through a common remote working tool. They can access each other's devices remotely and check their work, make modifications, and solve issues.
This enhances productivity in teamwork and inspires healthy competition in terms of performance among team members.
Communication
Instead of the regular instant messaging apps, a remote working tool with a dedicated communication platform is more useful for professional remote work. This is because such communication will be logged and hence, it will be strictly professional.
There will be no outside individuals sending messages and disturbing the flow of work. Managers can review the chats to ensure that the team members are not wasting time.
Project Management
A remote working tool is essential for a manager or a team leader to track the progress of the project. Hence, a remote working tool designed for project management has become a must for remote workers.
Workers can upload their assignments and managers can track daily performance. The project modules can be integrated to get the entire project together.
Part 3. Best Remote Desktop & Phone Access Tools
Depending on your remote work type, you will need to remotely access computer and phone for monitoring, controlling, and even troubleshooting. Here is the list of remote work software applications to access desktop and phone remotely.
1AirDroid Remote Support - Remote Phone Access
AirDroid Remote Support is a great option if your work involves accessing and controlling Android devices. You can remotely control your work devices like phones, tablets, digital signage, self-service kiosk, etc. Let's know more about the features of AirDroid Remote Support.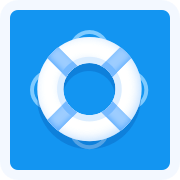 Remote Access & Control Phone:
With AirDroid Remote Support, you can completely access and control attended and unattended Android-based devices, which indicates you can totally access devices with no one on-site. This enhances work efficiency and concentration.
Transfer Files Easily:
You can transfer files to the devices easily instantly. The application has cross-platform support and there is no restriction on the network type of the devices.
Remote & AR Camera:
It can connect to a device's camera and you can see the device's environment. Also, it can place 3D markers onto real-life objects, so you can troubleshoot device problems quickly.
RMM feature:
A highlight of AirDroid Remote Support is it can provide lightweight management. For example, supporting viewing the status of devices on a list and adding notes and group management for devices; setting different roles and permissions for orderly, hierarchical management within the company.
Black Screen Mode:
You can have the ability to activate Black Screen Mode which conceals the screen of the controlled device and displays a black screen. This feature helps protect the privacy of the company.
2TeamViewer - Remote Desktop Access
If you want to control a computer from another computer remotely, TeamViewer is a popular choice. It happens to be the most trusted software for remote access, control and support. You can get full access to any device from any remote place.
It is widely used in the industry for providing remote support to customers. Security has been given special attention so that the remote session stays protected from all aspects. Here are the key features of TeamViewer.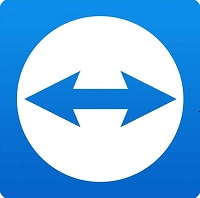 Features
Full remote control computer as a mobile device.
Cross-platform remote access and support.
Install applications remotely on the target device.
Seamless file sharing and remote printing option.
Record remote session and get detailed report.
Proper management console and ticket management.
3AnyDesk - Remote Desktop Access
If you are looking for lightweight but faster remote access software, AnyDesk is a great choice. You can access any device from anywhere, and the connection will be fully secured to prevent intruders.
It has fast become the best alternative to TeamViewer. The user interface of AnyDesk has everything for professional workers starting from user management to customization. Here are the key features of AnyDesk that you should be aware of.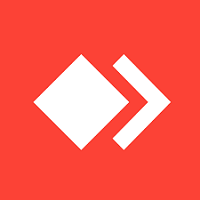 Features
Complete remote access and screen sharing.
Complete remote control of the target device.
File and data transfer between connected devices.
Remote printing and mobile device management.
Text chat, whiteboard, guest invitations.
Permission management, 2-factor authentication.
Privacy mode and tools for IT administrators.
Part 4. Best Remote Communication Tools
Communication is considered to be the biggest obstacle in remote work. That is why you need to have a superior remote communication tool so that the team members can communicate instantly as they do in the physical world. Here are the best remote communications tools you can choose from.
1Slack
Slack is a popular instant messaging platform that is widely used in the professional field for remote work. The platform is designed for management to communicate with teams and for team leaders to communicate with team members.
There are different channels that can be created, and there are options for text messages, voice messages, and even voice calls. The app can be integrated with Google Drive, Office 365, and various such platforms. Here are the key features of Slack.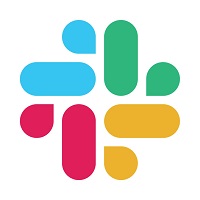 Features
Voice call and video call.
Structure for project management.
Set reminders and tasks and get notified.
Private channel of communication.
Options to take notes, shortcuts and commands.
Integration with popular apps.
2Skype
Skype is another popular application for remote communication. Starting from video conferencing and text messages, all the remote communication options are available. You can share files as well as your screen, and there is an option for live subtitles.
The app has cross-device compatibility, and you can even record calls. Skype enables end-to-end encryption for private conversations. Here are the key features of Skype as a remote communication tool.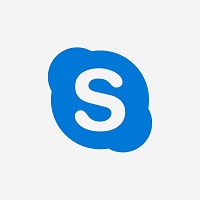 Features
HD-quality audio and video during calls.
Audio and video conferencing up to 100 people.
Call recording option with live subtitles.
Smart text messaging with mentions.
Screen sharing option during video call.
Cross-device compatible for computers and smartphones.
Share location, custom reactions, and voice mails.
3Troop Messenger
Troop Messenger is becoming a popular choice for team collaboration and communication. You can chat through text messages, make video calls, arrange virtual meetings, and collaborate with team members seamlessly.
There are options for group chats for teams, easy file sharing with team members, and sharing screen remotely. The tool is suitable for small businesses as well as large enterprises. Here are the key features of Troop Messenger.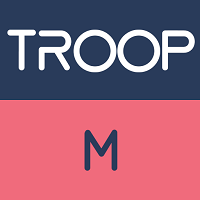 Features
Single and group text and audio messaging.
Bulk messaging, private chats, and self-messaging.
Flagging messages, respond later, and group calling.
Remote screen sharing, code editor, and location tracking.
Wide range of work collaboration and productivity option.
Popular app integration options. Strong security features.
Part 5. Best Remote Conferencing Tools
Apart from text chats and video calls, it is important to arrange virtual meetings to discuss project details, planning, and progress. You need to be dedicated to remote conferencing tools so that you can accommodate everyone so that the virtual meeting feels like a real meeting. Here are the best remote conferencing tools to choose from.
1Zoom Meeting
Zoom is the most popular remote conferencing tool among individuals and professionals. The app has all the different features to enhance video conferencing. You can send secured links to the participants so that no one can intervene.
You can create and schedule meetings as per your requirements. You can also live stream your meetings on social media platforms. Here are the key features of Zoom Meeting.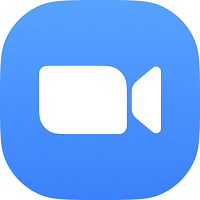 Features
HD video and audio conferencing.
Cross-platform messaging option.
Personal meeting room, waiting room, breakout room.
Access permission settings and file sharing.
Use professional virtual background.
Integration with third-party apps.
Audio transcription and record meetings.
2GoTo Meeting
GoTo Meeting is a popular web conference software that makes business communication easy. There are different service plans available to accommodate any number of team members. There is a dedicated desktop app as well as a web platform present. You can integrate popular remote work apps with GoTo Meeting for better project management. Here are the key features of the GoTo Meeting to focus on.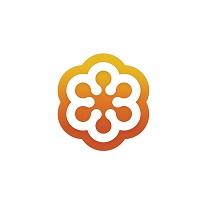 Features
HD quality video and audio conference.
Remote screen sharing and business messaging.
Personal meeting rooms and locks.
Option for taking notes. Smart assistant.
Drawing tools, cloud recording, remote control.
Unlimited meetings and no time limits.
3Google Meet
Google Meet is a favorite among those who prefer G Suite so that all the tools stay integrated for better remote project management. Starting from video calls and meetings to video conferencing, Google Meet is available across all platforms.
It is completely free to use and the lines are secured for private virtual conferences. There are an exclusive noise-cancellation option and low light mode available. Here are the key features of Google Meet.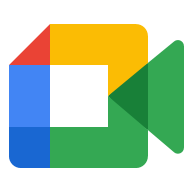 Features
Multi-way HD audio and video calls.
Screen sharing documents and browser tabs.
Call encryption, access permissions.
AR masks, video filters, and visual effects.
Customizable backgrounds, Q&A channels.
Breakout rooms, polling, meet reports.
Part 6. Best Remote Project Management Tools:
Choosing the best remote project management tool is critical. There are loads of project management tools available but not all of them are suitable for remote work.
We have picked the most popular and feature-rich remote work systems for project management. You can choose according to your project management requirements.
1ProofHub
ProofHub is considered to be a complete project planning software. You can manage teams and projects in a collaborative way from one platform. Managers of big companies have recommended the software, and they use it for managing remote workers.
The platform has all the tools to plan and assign projects, organize and collaborate with workers, track progress, and make teams accountable for delivering projects. Here are the key features of ProofHub.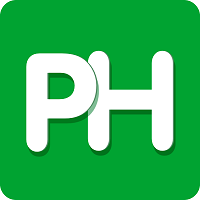 Features
Organize projects, create tasks, and customize workflow.
Kanban boards and gantt chart to visualize workflow.
Different project templates, request forms, and task labels.
Get overview of team members workflow instantly.
Set milestones, timesheets, time estimates, and task ID.
Easy file sharing, approvals, dependences, and daily agendas.
2Trello
There are many popular startups and businesses that use Trello for remote project management. Starting from creating goals, assigning tasks to file sharing, and commenting on tasks, everything is available under one roof.
The virtual team collaboration tools are highly productive for remotely managing team members effectively. There is also an option for live workflow tracking which makes it stand out. Here are the key features of Trello.
Features
Use boards to organize tasks.
Use lists to create different stages of tasks.
Use cards to represent tasks and information.
Set members, due dates, checklists, and attachments.
Integration with popular remote work tools.
Automate workflow and scale your teamwork.
3Asana
Asana is a popular project management tool to organize and track your teamwork. There are several automation features to reduce the work for the managers. There are options for approvals, customizations, scheduling project deadlines, and much more.
The app offers a free plan for including 15 team members. You can integrate several third-party apps to manage your project properly and effectively. Here are the key features of Asana.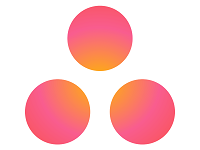 Features
Convert work assignments into projects.
Break down projects into tasks and subtasks.
Assign tasks to individuals and groups, set date and time.
Check timeline and dashboard to track everything as admin.
Options for requests and approvals and choose from project templates.
Different communication and reporting options.
Set goals, milestones, portfolios, view workload and my tasks.
Create teams, collaborators, guests, admin and privacy controls.
Part 7. Best File Sharing & Collaboration Tools
Sharing files after daily assignments are completed is an essential part of project management. There needs to be a common platform where team members can upload and download documents for collaborative work. Here are the best collaborative tools for remote working and file sharing.
1Google Drive
Google Drive is the most popular cloud storage service for collaborative work and sharing files. It comes with 15GB of free storage and you can purchase more storage from the available plans.
Not just sharing files, team members can edit the supported files conveniently. You can access Google Drive from any device on the go. Here are the key features of Google Drive.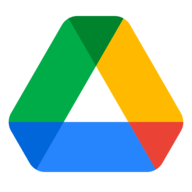 Features
Easily upload, download, and share files.
Assign access permissions for team members.
Detailed logs of changes made to the files.
File integration with Microsoft Office, Adobe, Salesforce etc.
Share with outside people with limited permissions.
View different types of files and offline access possible.
2Dropbox
When it comes to cloud storage choice, Dropbox is right next to Google Drive. The platform is super easy to operate. You can share large files through the platform effortlessly. It is literally the best place to host files and share them with colleagues and outsiders.
The platform accommodates different types of content for the users to upload, store, and share. That is why Dropbox is a great alternative to Google Drive if you are not satisfied. Here are the key features of Dropbox.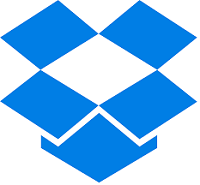 Features
Add comments to the uploaded files.
Selective sync option available.
Backup computer documents regularly.
View favorite files offline on mobile devices.
Delete files from remote devices.
Customize notifications and request file access permission.
Access previous versions chronologically.
3OneDrive
OneDrive by Microsoft is another popular choice for file sharing and collaboration. Just like you get G Suite with Google Drive, you get Microsoft Office 365 with Microsoft OneDrive. OneDrive is popular for its security feature as well as a team sharing integration option.
You can sync files across devices and you can consider OneDrive as a mini version of SharePoint. You can create folders and upload documents on your device. Here are the key features of OneDrive.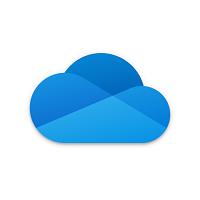 Features
Two-stage deletion of files.
Auto-save while editing files.
Easy sharing from teammates via MS Teams.
Access from any synced device.
Advanced level of security.
Personal Vault and PC backup options.
Part 8. What Are the Benefits & Challenges in Remote Work?
There are several benefits in remote work which is why it is becoming a popular culture. But there are certain challenges in remote work that are preventing it from being a full-fledged culture in all companies.
Benefits
Employees save time and energy by not going to office
Workers can have flexible work time schedule
Works can have more time to finish the daily assignments
Better work and life balance and no office politics
Improved productivity in the long run
Less office expenses and employee turnover
Challenges
Lack of physical interaction for better bonding
Can lead to longer working hours more often
Feeling of isolation and no social life experience
Difficult to develop a proper work culture in short time
Part 9. What Are the Common Misconceptions about Remote Work?
There are many misconceptions about remote work, and they are the reasons why there is a negative perception about remote work.
Less Productive – Since workers are working from the comfort of their homes, there is a misconception that remote work is less productive. But if the daily goals are set perfectly, and workers submit them timely, there is no question of less productivity.
Non-conducive Environment – While it is true that home is not the ideal place for professional work, but it is not always non-conducive. Workers work from a separate room in their homes so that there is no distraction and lack of concentration.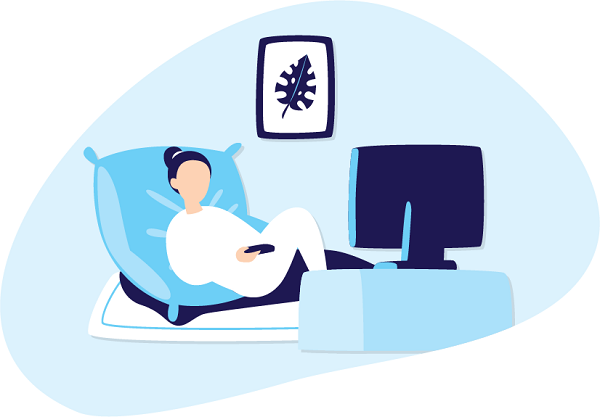 Not a Real Job – There are many who have the misconception that remote working is not a real job. Most people consider remote work to be an entry-level job. However, it is completely wrong as executive jobs are more suitable for remote work rather than entry-level jobs.
No Accountability – There are many managers who are not in favor of remote work because they think that the workers will have no accountability. However, if a correct remote working tool is used where the daily goals can be set and daily performance can be measured, every worker will be equally accountable.
Some other misconceptions about remote work are lack of bonding among co-workers, lack of control and leadership, lack of communication, and unsecure data transfer. When you have the best remote working tools, all these misconceptions vanish over a period of time.
Part 10. How to Manage Your Remote Team, If You are A Manager?
Managing a team working remotely becomes easier when you have clear plans and guidelines for the workers. Here are some suggestions you can follow.
1. Professional Communication
A lot of time can be wasted on casual communication. Hence, a manager should set proper guidelines for professional communication and conversations during work hours.
2. Set Goals and Measure Performance
A manager should set goals with timelines for the workers to complete on time. At the same time, managers should rate the performance of the workers from time to time. This will help the workers to get a reality check and improve their performance when working remotely. This will improve productivity and create healthy competition among workers.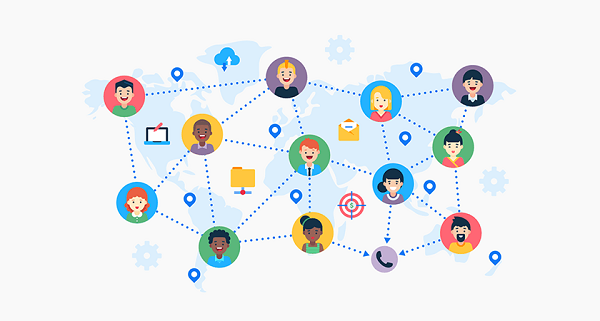 3. Get The Best Remote Working Tools
To have proper control and monitoring of the workers, managers need to have the best remote working tools. This will ensure proper communication channels that can be supervised. Similarly, workflow, work scheduling, file management, and project management will be efficient.
4. Virtual Meetings and Regular Sessions
Arranging virtual meetings regularly is a good idea to build relationships among co-workers working remotely. If the performance of the workers is not up to the level, managers can ask workers to be part of daily video conferences during working hours. This will help the managers to supervise them all the time and the communication will be instant.
Apart from these, the managers need to be flexible so that the workers can work at their desired time to give their best performance regularly. They should have one-to-one sessions with workers from time to time. They should be sensitive to overworking and overloading and provide emotional support.
Conclusion
We have provided all the possible working remotely tips and tools so that remote working gets as productive as working in the office. You need to get the right remote work tools in place so that you can get the best out of the workers.
We have provided all the best remote working apps in all different categories. We highly recommend AirDroid Remote Support for remote phone access and enhancing remote work productivity.
Was This Page Helpful?