[Newest] 5 Best LogMeIn Alternatives
Recent changes at LogMeIn have made people unsure where the platform is headed. The cost of subscriptions has even led some folks to look for more accessible options on their wallets. Additionally, usability hiccups like tricky interfaces have further intensified the search for alternatives. It is becoming increasingly important to explore the best LogMeIn alternatives to ensure a hassle-free remote experience.
Why LogMeIn Alternatives Are Needed?
LogMeIn, a secure and reliable remote access software with powerful control features, allows users to initiate a connection and handle any device issue at any time, even if they are not on site. One of the best-known remote access programs used by small businesses to control their work computers from home, LogMeIn was very popular in the early 2010s because of its free version.
But as of March 2014, LogMeIn Free will no longer be available. Users cannot continue to experience the free remote access feature. To continue, they will need to purchase a LogMeIn Pro account subscription. This change has caused many customers who were attracted to the free version to leave in search of a better LogMeIn alternative.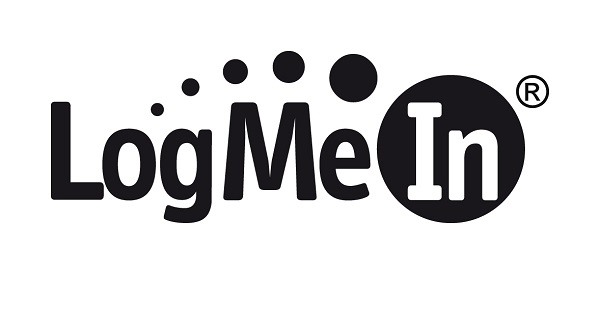 One of the pivotal concerns leading users away from LogMeIn is the steep rise in subscription prices for its premium version. The premium version once praised for its accessibility, has lost some appeal because of its steep price. With users now prioritizing value for their money, affordable pricing is becoming vital in choosing remote access solutions.
In addition, in 2022, LogMeIn changed its name to GoTo, marking a new stage in its business journey, but it also caused many people to worry about its development stability. At the same time, some of LogMeIn's functionality issues lead people to choose LogMeIn alternatives, such as lack of simplicity in the user interface, lack of comprehensive functionality, and so on.
5 Best LogMeIn Alternatives
As our world becomes increasingly interconnected, remote access solutions are crucial for our personal lives and business necessities. With LogMeIn transforming, it becomes critical for us to look into other possible options. Below, we'll cover 5 latest LogMeIn alternatives to help you compare them more visually and make your final choice.
1AirDroid Remote Support
AirDroid Remote Support is a comprehensive enterprise remote access, remote assistance and remote control solution. It can instantly and remotely assist business employees and customers, as well as remotely control and manage unattended devices. It also has a personal version to easily and conveniently help friends and family with device issues.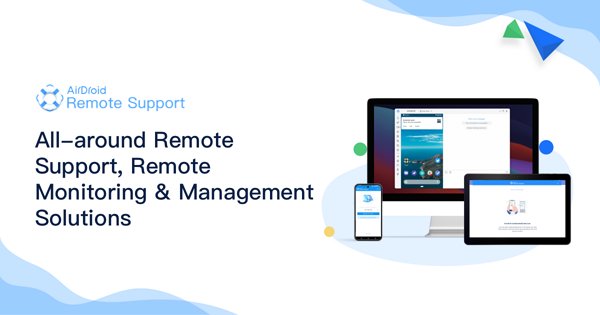 Unattended Android Access: Under the unattended mode, you can connect and remote control a device without consent from the device end for maintenance purposes.
AR Camera & 3D Marker: Allows you to see through the customers' device camera and guide your customers by placing 3D markers onto real-world objects.
Black Screen Mode under Remote Control: Black screen mode is a privacy-centric technology, which enables IT admins to hide the screen image of the remote device during the remote control session and a hint saying "This device is under maintenance" will be shown.
Tutorial Gesture: Swipe or tap on the shared screen, the tutorial gesture will appear on your customer's device. (Only for Android)
Live Chat via Voice Call and Voice/Text Message: Tackle and resolve complex issues by communicating directly with real-time voice chat and screen viewing. If the user is not available to take a call, you can communicate through voice messaging or text.
Pros
Specializing in remote support for mobile devices.
Quick connection with 9-digit code.
More user-friendly interface and faster responsive customer support.
Cons
The personal version limits 10 minutes per day for free to use.
Price: Starting at $199.00/Seat/Year (It is charged based on the supporter's seats. No limits on the connected device numbers.)
2TeamViewer
TeamViewer shines regarding its accessibility across different platforms and strong collaborative features. You can enjoy high-quality remote access, which empowers users to collaborate easily.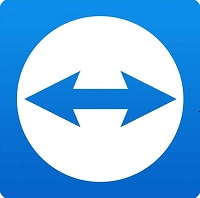 Time-Saving Shortcuts: Quickly access TeamViewer's top tools and features with its own toolbar, convenient shortcuts, and options.
Session Recording: Supports recording of remote support sessions to facilitate saving and replaying.
Multiplatform Access: No matter what the device is, you can remotely access other devices through TeamViewer.
Remote Device Control: You can remotely control common devices such as computers, tablets, or smartphones.
Pros
User-friendly remote access solution.
The interface is very intuitive.
File transfer between the two devices is seamless.
Cons
A little expensive for commercial use.
Connection speeds are sometimes slow.
Price: Starting at $24.9/month
3AnyDesk
AnyDesk shines regarding its remarkable speed and trustworthiness in remote access. Its easy-to-use interface combined with low latency ensures a smooth journey for users. There's a free version available that offers great features, although it does have some limitations on the more advanced options.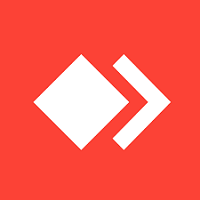 Interactive Access: It is possible to control the keyboard and mouse of other devices or allow other users to interact with your screen.
Remote Printing: Documents can be printed from a remote device to a printer from another location.
Desktop Sharing: View the screens of other devices or share your desktop with other users.
Wake on Lan: When connecting remotely, you can turn on your device from sleep mode.
Pros
User friendly and easy to use.
Easy to set up and compatible with any device.
Access all your programs, documents and files from anywhere.
Cons
Occasionally there will be disconnections or slow connections.
Customer support is not efficient in resolving user issues.
Price: Starting at $14.9/month
4SolarWinds Dameware Remote Everywhere
SolarWinds Dameware Remote Everywhere stands out due to its extensive functionalities encompassing remote control capabilities and comprehensive system information. These combined features greatly improve the overall user experience when remotely accessing systems. The platform's exceptional functionality ensures smooth and efficient operations.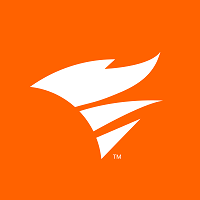 Unattended Support: Unattended access allows you to solve users' problems from behind the scenes without disturbing them.
Fast Remote Control: You can immediately set up an active session within seconds, thus effectively saving time.
Thorough System Information: You can save the details of each session to share important troubleshooting information with team members.
Live Chat and Video Conference Calls: You can connect with the end customer via VoIP or video and all messages are automatically saved in the session log.
Pros
A wide range of features and options to meet the specific needs of large and small businesses.
Safe remote support with advanced encryption and multi-factor authentication.
Essential endpoint support for everything from desktops to mobile devices.
Cons
The expenses may rise slightly if you utilize the advanced functionalities.
It is not easy to navigate.
Price: Starting at $589 per year
5BeyondTrust Remote Support
BeyondTrust Remote Support goes beyond the basics to prioritize security. This service focuses on advanced features to keep your remote access environment safe and secure. Its greatest strength? It's known for offering impressive security measures and thorough support, guaranteeing users a solid and safe experience.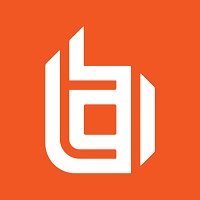 Remote Access Control: Access, diagnose, and repair devices inside and outside the corporate network.
Unattended Access: Provide unattended access to systems to increase business efficiency.
Real-Time Reports and Logs: Records all session activity and provides real-time reporting and detailed video logs.
Custom Integration: Integrate it with your trusted CRM, ITSM, SIEM and more.
Pros
Supports all platforms and devices.
Secure access to remote connections.
Powerful integrations improve service desk performance.
Cons
Distributing clients can be challenging in some environments.
Voice chat is not available.
Price: Contact the sales team for pricing.
Comparison of LogMeIn Alternatives
Choosing the right alternative to LogMeIn in the expansive world of remote access solutions can be tricky. You must consider various factors to ensure it fits your needs. If you don't have much experience with tech, you'll likely value simplicity, affordability, and reliability above all else. Below, we compare the above five LogMeIn alternatives from the dimensions you may care about.
| | | | | | |
| --- | --- | --- | --- | --- | --- |
| | Free Version Available | Remote Control | Unattended Access | Black Screen Mode | Mobile Device Management |
| AirDroid Remote Support | ✔ | ✔ | ✔ | ✔ | ✔ |
| TeamViewer | ✔ | ✔ | ✔ | ✔ | ✔ |
| AnyDesk | ✔ | ✔ | ✔ | ✔ | ✔ |
| SolarWinds Dameware Remote Everywhere | × | ✔ | ✔ | × | × |
| BeyondTrust Remote Support | × | ✔ | ✔ | ✔ | ✔ |
Conclusion
If you're a tech enthusiast or run a business seeking simplicity, you're in for a treat with these LogMeIn alternatives. Each one comes with its benefits and considerations. So, choosing the one that best suits your unique requirements is essential.
As we explore the realm of remote access, certain options really stand out. They consistently offer a seamless and secure digital connection.
Was This Page Helpful?