Top 10 Remote Control Apps to Control Your TV with Android Phone (Free & Paid)
TVs are one of the first visual technology known to men. And while many may argue its relevance in this jet age, its family importance cannot be overemphasized. Family or group activities like movie nights are enhanced with a good TV. Even better, TVs are fully integrated to have modern features and apps that are available on the mobile phone. For instance, you can use YouTube, Netflix, X, and other social media or movie platforms on your TV. Hence, you can enjoy video features and more on your TV.
If you cannot access some features on your TV because the control dashboard is limited, it can be very frustrating. Some users would even think the TV is broken or they have been duped. That is not the case! All you need is a fully functional remote control. Hence, this article will take you through how to control your TV remotely from your Android phone using the right apps. Follow through to know the best app that will work for your TVs and phones.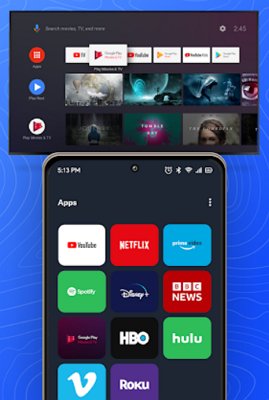 Here is a comment from a Reddit user with a similar plight: I recently purchased a new Android TV (TCL P725 if that's of any relevance) and I discovered that Google Home is useless (only lets me control the volume) and TCL's MagiConnect is riddled with ads and sucks my battery dry. So, I was wondering you guys can recommend me a good 3rd party app that actually works and is ad and microtransaction free. I've checked through Google store a bunch, but everything there seems to be hot garbage. Thanks for your help.
Is There a Truly Free TV Remote App for Android?
Yes, there are truly free TV remote apps for Android. Likewise, you can get apps that are free solutions but have in-app purchase or only offers free trials. Many others come with freemium packages. In other words, only basic features are available on the free version; then, you have to pay for the premium features. Likewise, some apps are only available on purchase. Some have multiple packages, and some others have several packages. In this article, many apps that fall under these categories will be discussed. Then, you can choose the best option that meets your needs and fits your budget.
Top 10 Remote Control Apps to Control Your TV with Android Phone
In this section, 10 of the best Android remote control apps for your TV have been identified. These apps will be compared and discussed in detail for you to know more about them and make the best choice.
App/Features
Available TVs
Price
Play Store
Yatse
AirPlay, Chromecast, FireTV, Roku
Free
4.6/5 – 71k
TV Remote Control for Roku
Roku
Free
4.4/5 – 24k
Google Home
Google, Chromecast, Hisense, TCL, Sony, LG
Free
4.5/5 – 2M
Unified Remote
LG, Samsung
Free
4.5/5 – 133k
Lean Remote Universal
Samsung, Vizio, TCL, Panasonic, Roku, Apple, LG, Sony, Sharp
Free
4.4/5 – 102k
Mi Remote
Samsung, LG, Sony, Panasonic, Sharp, Haier, Micromax
Free
4.1/5 – 642k
Sure Universal
Apple, LG, Samsung, Kodi, Roku, Amazon, FireTV
Free
4.0/5 – 235k
Twinone Universal
Samsung, LG, Panasonic
Free
3.8/5 – 31.2k
Peel Universal
Apple, Samsung, Sony, LG, Panasonic
Free
2.8/5 – 821
AnyMote Universal
Apple, Philips, Samsung, LG, VLC, Roku, Sonos, XBMC
$4.99
-
Yatse
Yatse is a flexible Android remote control app for your TV. It allows users to customize and configure the app to their interests. However, it was designed mainly for Kodi. But it works with Plex, Emby, and Jellyfin.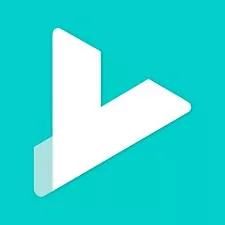 Features
- It has voice control features.
- Allows users to program custom commands.
TV Remote Control for Roku
The number one app on this list is Roku. The app features buttons that you can use to fully control your smart TV via your Android device. Likewise, you can use voice support or a keyboard to search on the app. It does not have IR sensor connectivity like many other apps, but you can connect it to a TV using Wi-Fi protocol. The app is available on Android and iOS phones.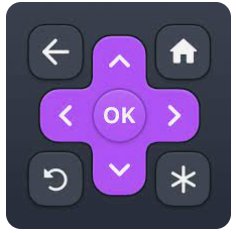 Features
- It has a voice search option.
Google Home
This remote control app for Android was custom-made for Google TV and Chromecast.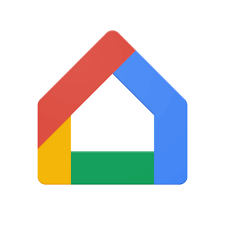 Features:
- It has buttons to control what they watch and listen to.
- It allows users to set their day plan.
Unified Remote
This app is widely known for being able to control computers. However, it can do more than that. It can serve as your TV Android remote control app.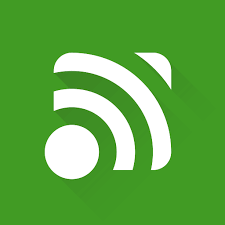 Features
- Works well with controlling PC, MacOS, or Linux computer.
- It has a keyboard and mouse that makes the control interface sleek.
Lean Remote Universal
Lean Remote is a universal remote control app for Android devices that allows you to control various electronic devices such as TVs, set-top boxes, DVD players, and more, all from your smartphone or tablet. With Lean Remote, you can eliminate the need for multiple remote controls and conveniently manage all your devices in one place.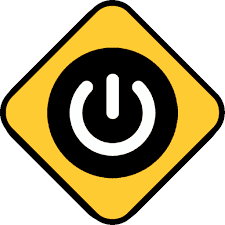 Features
- Supports a wide range of brands and models, making it compatible with most popular electronic devices on the market.
- Allows you to create macros, which are sequences of commands that can be executed with a single tap.
- Integrates with various smart home platforms.
Mi Remote Controller
This remote app is multifunctional because you get to pick if you want to use it for a TV, AC, Fan, or any device with an IR sensor in your apartment. To connect it to your TV, you can set it up with a Wi-Fi connection.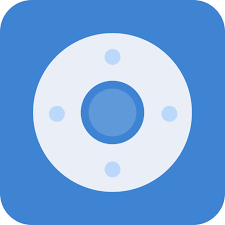 Features
- Works well with all IR-controlled devices.
Sure Universal Smart TV Remote
This app connects with regular and smart TVs. It makes use of IR sensors and Wi-Fi protocol to connect with any TV. Likewise, you can use the app to copy and send files to another network connected to it.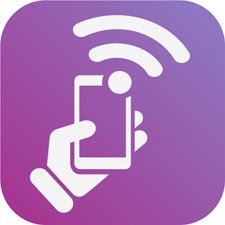 Features
- It has a voice control option – Amazon Alexa voice integration.
- It allows file transfer with shared networks.
- It has a built-in media player.
- It can integrate over 1 million devices.
Twinone Universal TV Remote
This is a free Android remote control app for your TV. It allows users to customize button arrangements based on their interests.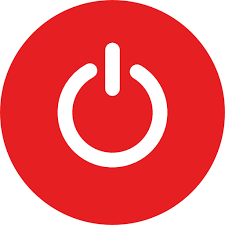 Features
- Works well with all IR-controlled devices.
- It has customizable remote buttons.
- It has additional features like macro recording and a TV sleep timer.
Peel Universal Smart TV Remote
Peel controls all sorts of gadgets, including TV, DVD, and Blu-ray players. It allows TV listings and switches on the same screen possible.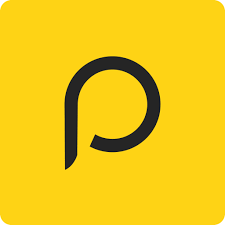 Features
- It has a personalized TV guide.
- It works for AC and heaters.
AnyMote Universal Remote
AnyMote free remote control that works on iOS and Android devices. It uses both IR connection and Wi-Fi protocols to connect devices.

Features
- It has macros auto customization.
- You can use it for Google Now integration.
- Works well with all IR-controlled devices.
Best Practices to Use Your Phone as TV Remote
If you want to have the best experience using your phone as a TV remote, then you need to pay attention to these tips and best practices.
Ensure your phone has an IR Blaster: Check the top of your phone. If you see a black dot of varying size, chances are your phone has an IR blaster.
Avoid malicious apps: Picking one of the ten apps discussed in this article is safe because some apps may slow down your phone or infect it.
Troubleshoot your Wi-Fi connection if the remote is not working: For apps that allow users to connect with Wi-Fi protocol, you should check the network setting of your Wi-Fi both on the phone and the TV.
Bonus Solutions to Remotely Control Any Android Devices
If you want to remotely control any device, you can get full access to such device from your Android by installing the right software solutions. In this section, we have identified two Android remote control apps of those solutions, with some of the best features available that you can use to control another device remotely.
AirDroid Personal
This app helps to efficiently control Android devices. Several functions are available on the app, like adjusting folders, arranging files, creating backups of data, or performing other file transfer and management functions. Also, AirDroid Personal can be used for attending to notifications, replying to texts, sharing screens, etc. Some of its other features are;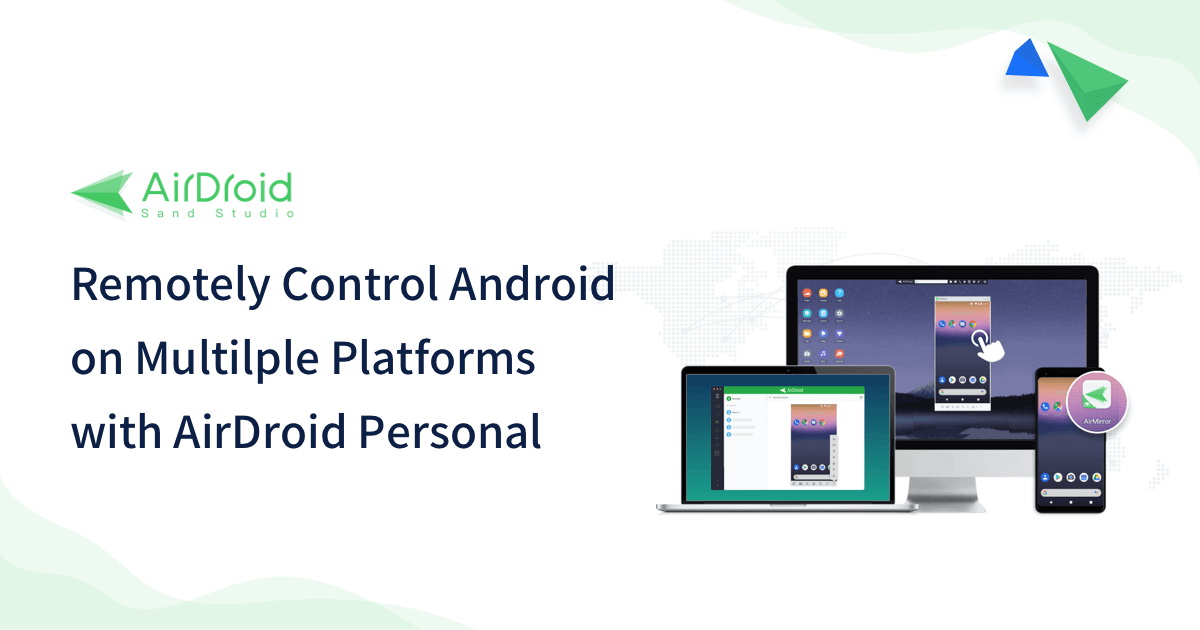 Remote Control and Keyboard: To remotely change settings and type on the target phone.
Unattended Access: It can be used on an Android phone without requesting permission.
Video Recording: It can be used to record security footage of what is happening around the phone.
Geofencing and Tracking: It can be used to trigger alerts through the app if it passes a set boundary. Also, it can be used to follow where a device has been and where it is.
AirDroid Remote Support
AirDroid Remote Support has features best suited for an enterprise. It can be used to attend to more than 100 customers at once. Hence, enterprise technicians can use it to provide IT support for customers remotely. Furthermore, it has other features such as a file management suite, real-time screen sharing, notification handling, AR camera, etc. Here are some other features of AirDroid Remote Support that you should know.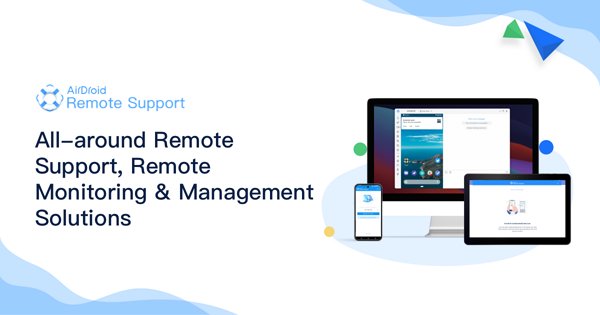 Unattended Access: It can be used on an Android phone without requesting permission.
Black Screen Mode: For hiding customer screens when being accessed.
Security Policy: Has end-to-end and multilevel encryption security that keeps all devices safe.
Lightweight Management: You can view the status of devices on a list and adding notes and group management for devices.
Multiple Control: It can be used to control up to unlimited devices at the same time.
FAQs about TV Remote Control Apps for Android
Check these commonly asked questions about remote control apps on Android devices.
Q 1. Is Android TV Remote No Longer Available?
Android TV remote is still available. It is a free app that uses Bluetooth or local network protocol to connect your phone to a TV. Additionally, it has great features like voice control and keyboard input. Users can install it on any of their Android devices.
Q 2. Did Google Remove the Android TV Remote?
Yes, Google removed its Android TV Remote from being supported. The action came in September 2021 before the launch of a new TV and remote control app. Google Home is the new remote integrated into the new Google TV app that has replaced the Android TV Remote.
Q 3. Do Any Apple TV Remote Apps for Android Actually Work?
Yes, several remote apps allow users to control Apple TV with their remote Android apps. Examples include AnyMote Universal Remote, Peel Smart Remote, Sure Universal Smart TV Remote, etc., which have been discussed in this article. You can also get other Apple TV dedicated apps online.
Q 4. Is There a Free Remote App for Samsung TV?
Yes, there are free remote apps for Samsung TVs. A good example is the Twinone Universal TV Remote. It has comprehensive remote control features, including allowing users to customize their interface.
Final Thoughts
Remote controls are a key part of any TV. Switching between movie playlists, channels, movie apps, and social media apps/channels are some of its advantages. Hence, ten of the most effective examples have been discussed in this article. These examples are not hardware remote options. Instead, they work through your Android devices. You can use them to control any TV remotely using IR sensors and Wi-Fi connection protocols.
Some of them even allow users to use voice support or keypad input to search and make changes on the TV. Furthermore, AirDroid Personal and AirDroid Remote Support are reliable solutions if you wish to gain remote access to a device through your Android Device.
Was This Page Helpful?