What Is Zero Trust Remote Access and Why Is It Important Today?
Remote access makes work and life easier. At the same time, unsecured remote connections have become the easy targets of cybercriminals. Therefore, ensuring secure remote access is an essential subject, especially for enterprises.
Zero trust remote access is one of the useful solutions. Here we discuss every aspect of zero-trust remote access, starting from its benefits to its importance for data security.
Part 1. What is Zero Trust Remote Access? How Does It Work?
First, you have to understand the concept of zero-trust remote access and the working of the security solution. You will clearly see its benefits and importance in strengthening remote connections.
1. What is It?
Zero trust remote access is, also called zero trust network access, a security solution that provides secure remote access to a working organization's internal applications, services, and data.
Instead of giving access to the entire network, zero-trust remote access gives access to specific applications and services based on the permissions granted. It eliminates the concept of inherent trust for connecting devices by implementing a proper authentication process for every remote access session.
The authentication process ensures that only authorized devices and users can establish remote connections securely and eliminates any unauthorized access by cybercriminals.
The bottom line is that it does not presume any device or user to be trustworthy based on any parameter, such as the user, the device, the user's role, and the device location. Every new remote connection is freshly evaluated based on security policy before giving access to the requested resource.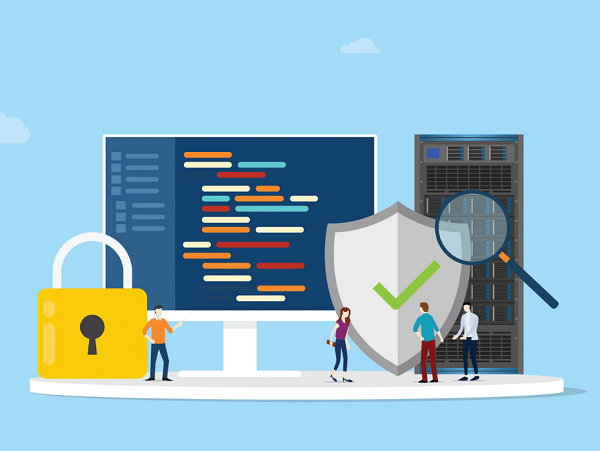 Zero trust remote access solution is generally divided into two types:
● Agent-based solution: An application needs to be installed on the user's device who wants remote access.
The software connects to the ZTRA controller, which is responsible for the authentication process and granting limited access to the requested resources. This solution is suitable for organizations that use device management infrastructure to manage work devices.
● Agentless solution: There is no need to install any application as it uses a ZTRA connector to protect the applications in the network.
The ZTRA connector connects to the cloud-based ZTRA controller for authentication and granting access permission. It is suitable for organizations with more unmanaged and personal devices used for remote access.
2. How Does It Work?
When zero trust network access is activated, any request for remote access to specific resources is granted only after proper authentication. After authentication is successful, remote access to the requested resources is provided through an encrypted channel. The encryption shields the internal applications and data from external viewing.
Besides, zero-trust network access provides the least privileged access to resources. It is already assumed that the security threats are already present in the network.
If the security of the remote connection is compromised, the security of other available resources is not compromised. Basically, it reduces the attack surface by granting the least privileged remote access.
Part 2. Why is Zero Trust Remote Access Important Today?
Zero trust remote access is necessary for organizations with remote workforce and avail remote access services. The benefits and use cases of zero trust network access highlight its importance.
1. Multiple Usage Scenarios
Every working organization can use zero trust remote access solutions in different scenarios to strengthen the network's overall security. Starting from remote working with managed and unmanaged devices to third-party remote service, here are the multiple usage scenarios of ZTNA.
Remote Workforce Access
Zero trust remote access allows the remote workforce to securely access applications, services, and data they need for daily operations. The IT security team can have peace of mind because all remote access requests are properly authenticated to prevent unauthorized access. The remote connections are encrypted to protect applications and data from external visibility.
Third-Party Access Control
Every organization has a wide ecosystem of users compromising on third-party contractors, partners, and suppliers. Providing remote third-party access to a company's resources is risky. There are high chances of unauthorized remote access.
Besides, any compromise in the security of the third-party's device can easily infiltrate the company's network, leading to massive data breaches.
Zero trust remote access can authorize third-party users and devices before establishing remote connections. Besides, it will provide limited access to requested resources over an encrypted channel only instead of the entire company's network. This reduces the attack surface and prevents the cyber attackers from unauthorized accesses who target unsecured third-party remote accesses.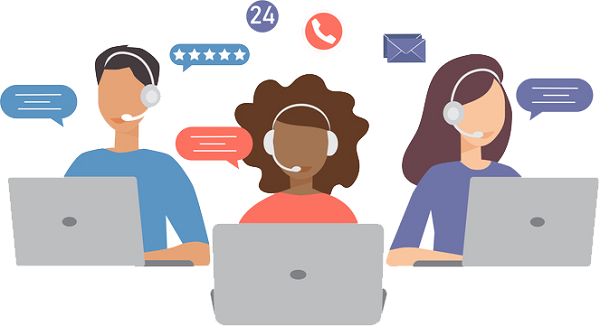 Secure Application Access
Instead of giving access to the entire network, you can use ZTNA to give remote access to specific applications as per the role of the users. Direct access to any application through network access via a proxy is prohibited.
After the ZTNA controller authenticates the remote user or device, the ZTNA connector allows outbound-only connections between the requested application and the authorized user through ZTNA service provider.
Since the connection is outbound, the application infrastructure stays invisible to external users. Besides, the IP addresses are not exposed to the internet, making it impossible to locate by the cybercriminals. Secure application access is a one-to-one basis for authorized users which prevents lateral movement of cyberattacks.
IoT & BYOD Security
Most companies allow remote workers to follow the "bring your own device(BYOD)" policy. Since such devices are employees' personal devices, companies do not manage or control them. Hence, there is always a high risk of security breaches in such work devices, and any remote connection to the company's network can be fatal.
That is where zero trust remote access can be useful as it is based on the policy of not trusting any device without authentication and allowing least-privilege access to reduce the attack surface.
ZTNA provides security to all BYOD and IoT devices by encrypting the remote connection channels. Besides, ZTNA allows the implementation of better security controls and multi-level authentication to mitigate security threats.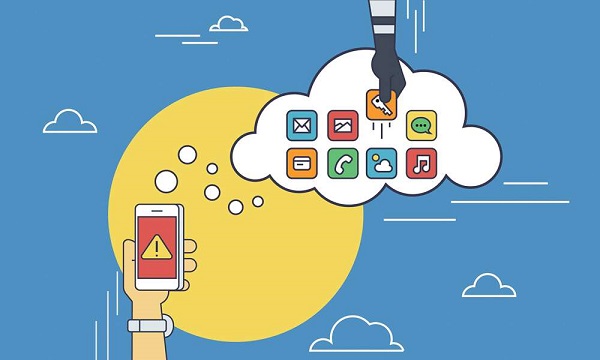 2. Benefits of ZTNA
Enhanced Security
The main objective of zero trust network access is to enhance the network's security. ZTNA achieves enhanced security through authentication for every new remote connection. Moreover, the remote connection is encrypted to prevent the visibility of the internal parameters to potential cyber attackers.
Along with authentication, it offers specific remote access to applications and services. In the worst-case scenario, the security breach will be limited to accessed applications and services rather than the entire network.
Adaptive Access Control
Previously, remote access to the company's resources was provided based on the role of the users, ignoring the real-time risk factors. This implicit trust has led to major data breaches across the companies' networks. ZTNA eliminates implicit trusting and introduces the concept of adaptive access control. No user is trusted without proper authentication.
Besides, there is continuous monitoring of the contextual information associated with the devices, applications, services, and data in the remote connection. Based on contextual information, access control is regulated to mitigate security threats instantly. ZTNA evaluates the threat level before and after granting remote access and adapts accordingly.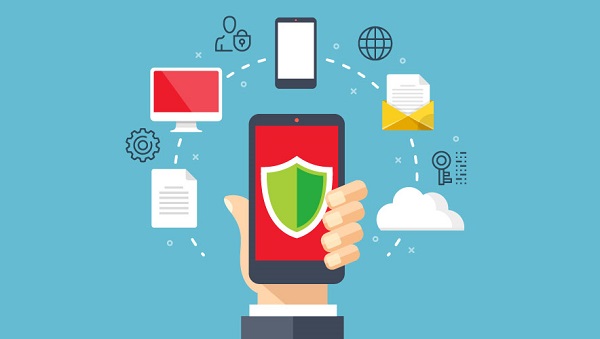 Reduced Attack Surface
Instead of giving access to the company's network, zero-trust network access gives remote access to specific resources of the company. This reduces the attack surface from the entire network to specific applications and services.
If the security of the remote connection is breached, the accessed application or service will be affected instead of the entire network getting endangered. This is how ZTNA prevents lateral movement of security attacks and limits them to specific areas and resources.
Support for Remote Work
In today's world of security attacks originating from remote work devices, ZTNA provides the ultimate security solution to secure remote connections. Thanks to multi-factor authentication, least-privilege and adaptive control access, and micro-segmentation of ZTNA solution, companies can have the ultimate security solution for remote connections.
That is why companies are allowing their employees to be part of the hybrid working model where they can work remotely as well as in the office as per their suitability. The IT security team does not have to lose their peace of mind keeping track of the vulnerable remote connections, as ZTNA provides encrypted channels for remote access.
Scalability
Zero trust network access supports secure access to the company's resources from unlimited users and devices from any location with additional spending on infrastructure. It is suitable for managed as well as unmanaged remote devices. ZTNA is relatively economical in all aspects, and there are lesser training and management requirements.
Part 3. More Strategies for Enterprise Security
You cannot expect one security strategy to mitigate all the risks of security threats in an enterprise. That is why companies worldwide implement multiple security strategies wherever applicable to ensure complete enterprise security. Here are some popular security strategies that can enhance enterprise security.
1Mobile Device Management (MDM)
For companies with remote workers using their mobile devices for work, mobile device management is a necessity. MDM helps in enforcing a uniform security policy across all remote work devices. Since remote workers are using their personal devices as per BYOD policy, IT teams can monitor the remote devices in real time and take instant action on the vulnerable device through remote control.
AirDroid Business MDM is an award-winning MDM solution. It helps companies enforce security authentication policy, device security settings policy, and application data loss prevention policy for complete enterprise security.
Secure connection & data encryption: AirDroid Business secures the connection via TLS encryption which can secure enterprise data.
Kiosk mode: Its kiosk mode supports setting whitelist websites, which can prevent all unauthorized access, and ensure the security of the device network.
Policy: It provides a wider range of settings, including password management, and compliance management to secure device security.
Black mode: When remote accessing and controlling devices, it can turn the device screen into black to protect device data.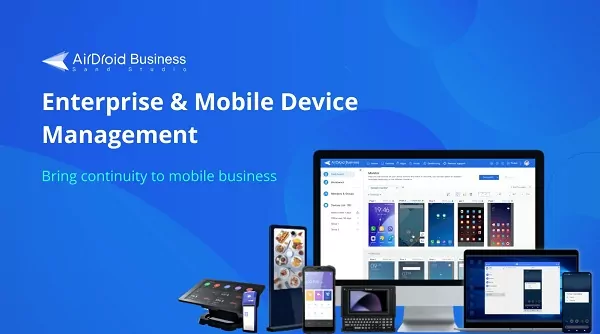 2Software Defined Perimeter (SDP)
The concept of giving remote access to the company's network is outdated. SDP security solution defines the perimeter of remote access to selective resources. This perimeter can change for devices, users, locations, and even dates and time.
SDP strategy can work with different variables to establish proper security policies across the company's resources. It can determine what a user can and cannot do with the data that he has remote access to.
3Identity and Access Management(IAM)
In today's hybrid work model, identifying users and devices and providing access to resources based on identification is the key to any security solution. IAM identifies the managed devices and provides remote access to the predefined resources. The security policy is responsible for implementing multi-factor authentication in zero-trust network access as well as using the single sign-on method for unmanaged devices.
4Data Loss Prevention(DLP)
Data loss prevention security solution focuses on the prevention of losing sensitive data of a working organization. This strategy segregates the corporate data based on their importance and defines the security policy to grant access to them. Apart from accessing sensitive data, the strategy states the policy for sharing and storing the data.
For example, a DLP solution can deny permission to copy certain sensitive data. DLP solutions can monitor the applications and services in terms of data exchanged and block access to them based on security policy. They are also responsible for encrypting sensitive data in the zero-trust environment.
5Extended Detection and Response(XDR)
Companies have to secure endpoints because endpoints are the targets of cyber criminals. As a matter of fact, nearly 85% of cyberattacks originated on unsecured endpoints. Extended detection and response security strategy is based on the concept of monitoring the connected devices to identify suspicious activities and take steps to prevent security threats immediately.
XDR solution analyses the security feeds and logs to detect abnormalities and protect against persistent security threats. Apart from endpoints, the XDR solution applies to networks, clouds, and applications. It uses data analysis and automation to detect intrusions early and prevent further infiltration.
Conclusion
Zero-trust remote access is the need of the hour for enterprise security. It is far more secure than the existing VPN security solution. Besides, only using ZTNA is not enough, implementing various useful security strategies wherever applicable for complete enterprise security.
FAQs about ZTNA
What is the difference between zero trust network access and VPN?
The main difference between ZTNA and VPN is that VPN grants access to the network while ZTNA grants access to specific applications and services. Therefore, if the security of the VPN connection is compromised, the entire network can be breached. But due to granular remote access, ZTNA limits the attack surface to specific applications and services. Besides, ZTNA offers better authentication without implicit trust. It is more flexible, scalable, and suitable for managed and unmanaged devices.
Will zero trust replace VPN?
Yes, zero trust remote access solution is more secured than VPN solution. Besides, ZTNA is faster and more scalable than VPN. That is why organizations are steadily replacing VPN services with ZTNA services. By 2025, ZTNA is expected to replace 75% VPN services in organizations worldwide.
What are the components of zero trust network access?
The main components of ZTNA are multi-factor authentication, encrypted remote access channels, continuous access verification, least privileged access, and micro-segmentation. It begins with the authentication of users or devices, followed by encrypted remote connections with limited access. In the background, the company's resources are segmented for channelized access to limit the attack surface.
Was This Page Helpful?