What is A Safe Browser? Why Should Use It?
The most common source of viruses and malware is the internet. However, the impact of security breaches could be massive for businesses. That is why enterprises should be smart in choosing the web browser for enterprise devices to ensure complete security.
We will discuss in detail what is a safe browser and how to maintain enterprise browser security. Along with that, we will also list the safest browsers and you can choose the best one as per your preference.
Part 1. What is a Safe Browser?
A safe browser is a special type of web browser where there are extra security measures available to prevent virus and malware attacks as well as block malicious websites. A safe browser protects user data as well as shields against unauthorized access.
It verifies the user activities to ensure that it is safe from all perspectives. It also blacklists websites that are suspicious so that you do not land on them by any chance. Besides, it can block pop-ups and plug-ins if it deems them harmful. To sum it up, a safe browser is a web browser with an extra layer of security.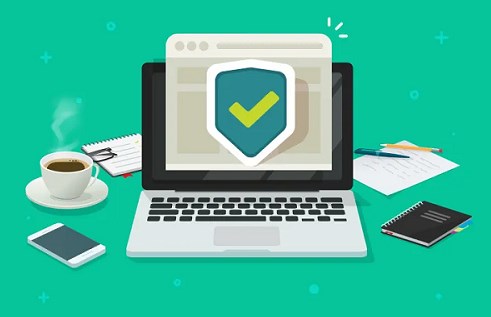 Part 2. Why Should Use a Safe Browser?
The browser-based threats are increasing exponentially. Users are losing their personal data, corporate business data, financial data, and even control of their devices. Controlling devices remotely, spying on user activities, and hacking accounts are possible when online users use an unsafe browser.
1. Why Should Use Safe Browser?
We have already stated that a safe browser offers you an additional layer of security, and here are some common security features you can expect.
Blacklist or Whitelist Websites
A safe browser generally comes with a list of blacklisted websites that the browser has deemed to be malicious. Once a website is blacklisted, you cannot open it from the web browser, and your device will not be infected.
Similarly, you can whitelist certain websites in your company so that the users of the connected devices can open only the whitelisted websites that are safe to browse. That is how a safe browser stops users from accessing random websites and getting into security troubles.
Make Sure User Activity is Safe
There are malicious websites that trick users into performing certain activities so that viruses and malware can infect the device, and hackers can get remote access and control. Sometimes, unsafe activities can yield personal data, account credentials, and financial information to cyber attackers. A safe browser can warn you and even prevent you from performing unsafe activities.
Data Privacy & Security
While data privacy refers to the level of control, you have over your personal data, while data security refers to the protection of your personal data. A safe browser will collect and access personal data only as much as necessary.
A secure browser will prevent websites from accessing your personal data unnecessarily. It will show your warning if any website tries to steal your personal data in the background. A safe browser should have a perfect balance of data privacy and security to avoid browser-based threats.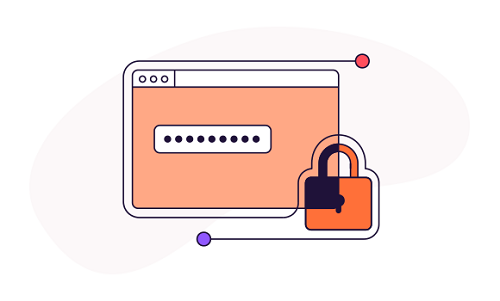 2. 5 Browser-Based Threats
Cybercriminals have discovered new ways to steal critical corporate data and cause havoc on enterprises as a result of this obvious as of today move towards browser-based business. Here are a few typical risks to web browsers that enterprises need to be aware of.
Phishing Campaigns
Phishing attack is the most commonly used trap set by cyber attackers to steal account credentials and personal as well as financial data. Phishing webpages are replicas of popular websites, and the users think of them as original and give in their data which goes directly to the cyber attackers.
Drive-by Attacks
Cyber attackers target vulnerable websites and inject malware and viruses. When users land on those websites, the malware and viruses get downloaded into their systems. They stay active in the background and spy on user activities as well as steal data and send them to cyber attackers.
Man-in-the-Browser-Attacks
In this type of attack, cyber attackers get in between the user and the target website. They redirect the user to a similar website that looks like the target website. The user enters the credentials and personal data, and cyber attackers get them instantly. This usually happens when the connection is not secured, and the websites are not trusted.
Malicious Browser Extensions
When you install any browser extension, it asks for certain permissions for proper functioning. Imagine installing a malicious browser extension, and it gets the permissions to track your browser activities, make changes to web content, and likewise.
Such a malicious browser extension will have complete control over your browser, and your privacy and security will be under threat. A safe browser blocks installing any malicious and suspicious browser extensions.
Vulnerable Browser Plug-Ins
Plug-ins are external add-ons that enable the presence of specific file formats on websites. Once vulnerabilities are found, numerous plug-ins are constantly updated to fix them.
By inserting harmful code into websites, cybercriminals take advantage of these vulnerabilities. Users expose their devices to malware and other destructive programs when they access impacted websites while using a vulnerable plug-in in their browser.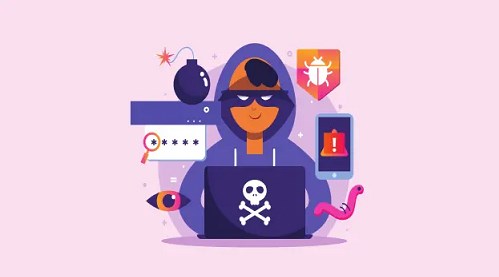 Part 3. 5 Best Practices for Maintaining Enterprise Browser Security
Enterprise browser security is a prime concern for any business because a breach in security can ruin the business completely. Here are some of the best practices for maintaining the integrity of enterprise browser security.
1Kiosk Browser
A kiosk browser is a must for any enterprise-level online activity. Such a browser comes with a default incognito mode so that no personal data and account credentials are saved for cyber attackers to prey on. A kiosk browser generally comes with auto-clear cache and cookie option for complete security.
2Device Limitation
You need to limit access to certain settings on the device so that no one can tamper with them except the admin. For example, limiting modifications to Wi-Fi settings, security settings, and account settings can help maintain the security of the device as a whole.
3Website Whitelist
You should create a a href="https://www.airdroid.com/mdm/whitelist-websites-on-android-devices/" rel="noopener" target="_blank">website whitelist to limit access to random websites on the kiosk browser. When you give access to whitelisted websites, there is less chance of virus and malware attacks leading to data protection as well as fewer distractions during working hours.
4App Whitelist
Just like websites, you need to whitelist useful and trusted apps so that no random apps can be installed on the devices. Malicious apps have become an easier way for cyber attackers to get access to the targeted devices and spy on activities, and steal the required data for ransom.
5Single & Multi-App Mode
You can lock devices to use only one app or a few apps usage only so that there is no data loss and device misuse. This is the ultimate way to ensure to prevent data leakage and cancel out any intruding attempts by cyber attackers through various apps.
AirDroid Business
Following these best practices can help maintain enterprise browser security. And using AirDroid Business Kiosk can secure enterprise web browsers on Android devices. AirDroid Business Kiosk supports all the features mentioned in the practices above. With it, you can have peace of mind using browsers safely, so don't hesitate to try!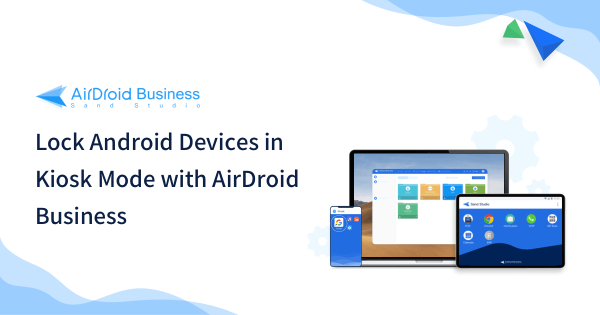 Part 4. What are the Safest Browsers to Use?
Here is the list of the top 5 safest browsers that you can use on your company's devices for secure web browsing and safer online activities.
1Chrome
Google Chrome is the most popular web browser, and it is quite secure by default. The browser detects malicious and non-secure websites and warns and even prevents users from accessing them.
The company pushes regular updates for better security features and covering up backdoors for cyber attackers. The ease of use makes it the most preferred web browser, even for corporate devices.
Supported Platforms: Windows, macOS, iOS, Linux, Android, Chromebook
Pros
Dedicated Incognito mode for complete privacy.
Blocks malicious websites and warns about suspicious websites.
Spam and fraud protection with Sandbox feature.
Cons
Stores user data and limited customization options and.
Takes up high memory space and uses the processor heavily.
Google tracking browser activities is a privacy concern.
2Firefox
Mozilla Firefox is an open-source web browser that is considered quite safe for enterprise devices. There are loads of customization options, and it can block third-party tracking cookies automatically.
There are several security features to ensure protection for the device as well as user data. Firefox follows a minimal data collection policy, and you can find several useful security extensions.
Supported Platforms: Windows, macOS, iOS, Linux, Android
Pros
Anti-phishing protection and tracker blocking.
Identifies malicious websites and blocks pop-ups.
Number of extensions supported is high.
Cons
Takes up significant memory space.
The speed is not always consistent.
3Brave
Brave may not be as popular as other safe browsers on the list, but it is popular at the enterprise level, whose first priority is security. It blocks all ads, pop-ups, and trackers, and hence, the browser is super fast.
The browser also blocks malicious websites and webpages having suspicious scripts. Besides, it does not let non-secure websites get loaded, and you get the popular Tor technology for private browsing.
Supported Platforms: Windows, macOS, Linux, Android, iOS
Pros
Blocks web tracking for privacy.
Blocks ads and pop-up for enhanced security.
Super fast and solid performance as a web browser.
Cons
Tor mode is not user-friendly.
Lock of quality extension is a concern.
Not suitable for all websites.
4Safari
If your company's devices are Apple devices, Safari is the answer to the question what is the safest web browser. Safari from Apple has several useful security features such as smart tracking prevention, data collection reduction, private browsing, password manager as well as pop-up blocker.
Except for limited compatibility, Safari is a sophisticated web browser that you need for complete safety of Apple devices of your company.
Supported Platforms: macOS, iOS
Pros
Top-notch security, blocks cross-site tracking.
Private relay and sandboxing for enhanced security.
Less memory usage in comparison to Chrome and Firefox.
Cons
Supports only Apple devices.
Limited browser extensions.
Privacy rating is not very high.
5Microsoft Edge
Microsoft Edge is a huge improvement over Internet Explorer in terms of security. In a short time, it has become the third most widely used web browser in the world. There are dedicated enhanced security modes available to make browsing quite safe on your company's devices.
You can also whitelist websites for secure access. The web browser supports limited extensions and plug-ins which makes it rather safe.
Supported Platforms: Windows, Android, iOS, macOS
Pros
Lightweight, distraction-free surfing, and smooth scrolling.
Enterprise-grade security layer with different modes.
Defender SmartScreen, Password manager, and Private mode.
Cons
Not suitable for devices with slightly older specifications.
Speed and performance could still be better.
Limited extensions and not flawless syncing.
Part 4. Wrap Up
It is important to use a safe browser on a personal and, most importantly, on an enterprise level. We have listed the secure browsers for enterprises. Moreover, developing healthy web habits is a fantastic place to start, as is including additional layers of security like AirDroid Business, which can reduce the security risks faced by the company and allow you to use the browser with assurance.
FAQs about Secure Broswers
Is Chrome a safe browser?
Yes, Chrome qualifies as a safe browser because it detects malicious websites and blocks access to them. However, it is not the safest browser as it tracks user activities, and hence, privacy is always a concern at an enterprise level. Besides, data and cookies saved by Chrome can get hacked, and data security can be jeopardized.
How do you know if browser is infected?
There are several signs and symptoms to be sure that your web browser is infected. The unexpected pop-ups, sudden redirection to malicious websites, slow performance and crashes, and even random sounds and unusual errors point to the fact that your browser is infected by virus or malware.
How to open Chrome in safe test browser?
First of all, open Chrome and go to the Menu from the top-right corner. Go to Settings and then to Privacy and Security option. Scroll down and open Privacy Sandbox. Turn on Privacy Sandbox to open Chrome in safe test browser mode where you get more privacy and security.
Was This Page Helpful?