How to Configure Kiosk Browser Lockdown on Android?
QBefore Reading: What is Kiosk Browser?
Every business industry has security issues, but those in the information technology sector have serious security worries. All companies, no matter how big or small, today rely heavily on the internet for customer support, marketing, and general company communication.
On the other side, enormous firms are always vulnerable to hackers. These enterprises have a fighting chance if they use the correct security solution. Officials in businesses are advised to adopt Kiosk, a secure web browser, to protect themselves from cybercriminals. The Kiosk Browser allows you to keep your staff under a limit for excessive internet use and keep them focused on their tasks. It also provides security browsing settings for your public devices such as digital signage kiosks.
1 Kiosk Browser for Different Industries and Needs
Kiosk mode helps confine devices to specific uses. Kiosk Browsers are utilized in almost every business, including the public and private sectors. Here are some frequent instances of how we utilize Kiosks in our daily lives.
For advertising purposes, screens are hung along the sides of roadways. They are safe and show the preset images.
While travelling by cab, bus, or train, we notice several screens installed there and are utilized for advertising purposes.
Many gadgets in hospitals provide limited information, monitoring, and health-related services.
In public transportation, there are gadgets with GPS service that display the current location and the selected destination to help you find your way about.
In museums, devices are employed as guides and second screens.
At sporting, scientific, and commercial events, numerous gadgets are used to scan tickets and for other purposes.
Kiosks are implemented in shopping malls and prominent organizations for self-service and purchasing.
Many schools and universities offer students with gadgets that are confined to self-learning and test preparation.
The automated teller machine can only access your financial information and withdraw funds from your bank accounts.
We've seen gadgets used by restaurant personnel to submit orders. It is an excellent example of a Kiosk because its devices are solely confined to placing orders.
Airports have ticketing, luggage tag, and other Kiosk devices. All of these have specialized use.
Kiosks mode-based devices are offered to persons in logistics and industry to scan codes and perform other duties.
2 Why is a Safe Browsing Environment Vital for Business?
Safe surfing is critical for any organization looking to expand. Here are certain elements that, based on the browsing factor, directly impact your business.
Avoiding Cyber Threats
People assume that working online is more secure than working in an actual store, but unless you follow a thorough security procedure to preserve your data online, this idea is entirely incorrect.
They always strive to identify a little flaw in your system via which they may attack and gain access to your credentials, allowing them to abuse your business. Safe surfing is vital in protecting your company from cyber-attacks by hackers. By using secure surfing, you make it impossible for hackers to disrupt your work in any manner.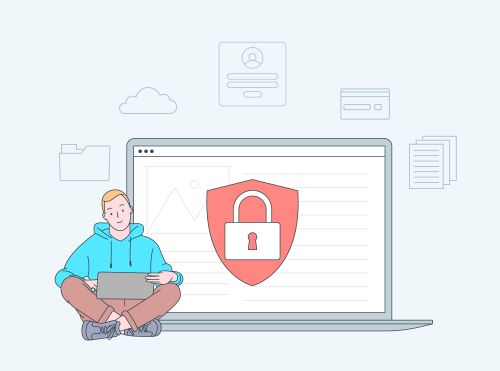 Prevent Data Leakage
Safe browsing allows corporate employees to use only applications they already know are permitted and thus safe; they cannot access anything else. When you prevent them from opening any malicious website or link, you protect your data and ensure that no one can access your system without your permission.
On your system, a shield is established that acts as a barrier between your business and the outside world. Furthermore, many firms prohibit employees from sharing files from their devices using robust network technology, preventing them from sharing files with anyone.
Reduce Distraction from Work (Increase the Productivity of Employees)
You may utilize the 'allow list' functionality for safe browsing. It is ideal, especially for huge corporations that cannot track every employee. Add certain websites to the allow list that you want your staff to be able to visit.
After that, they cannot access any other website or social media account to squander time on pointless activities. You can keep them focused on their task and prevent them from squandering time this way. Implementing these little changes will serve as a foundation for your company's success.
3 AirDroid Business - Best Solution for Kiosk Browser
AirDroid Business is an excellent tool for managing your IT security challenges. It has fantastic features for your organization, such as bulk file sharing, geo-fencing, proactive device monitoring, and remote device control. It also offers the most affordable and flexible premium packages.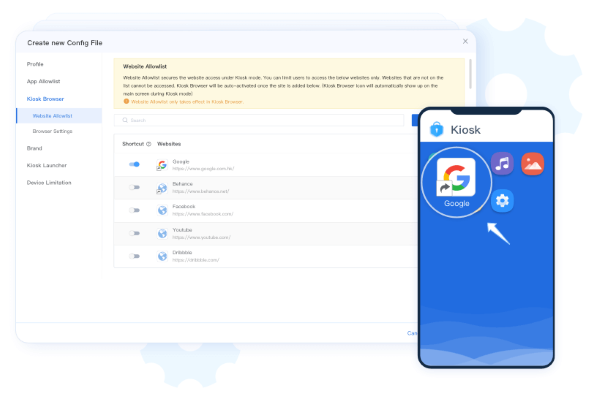 Kiosk mode is also available in AirDroid Business for business management and security. You may also use AirDroid Business in trial mode for free.
How to Set up Kiosk Browser on Android Devices?
This is the instruction to establish Android browser Kiosk mode with AirDroid Business:
Step 1: Launch the App
Launch AirDroid Business on any device and log in with your account.
Step 2: Access the Admin Console
Click on 'Privacy and Kiosk' in the admin interface. Select 'Policy and Kiosk Config Files' from the extreme left menu.
Step 3: Make a New Configuration File
Click 'Create Config File' to make a new one, or choose an existing file and hit the Change button to edit it.

Step 4: Configure Your Browser
Select the Kiosk Browser and then Browser Settings to see a selection of choices. You can modify the parameters to suit your needs.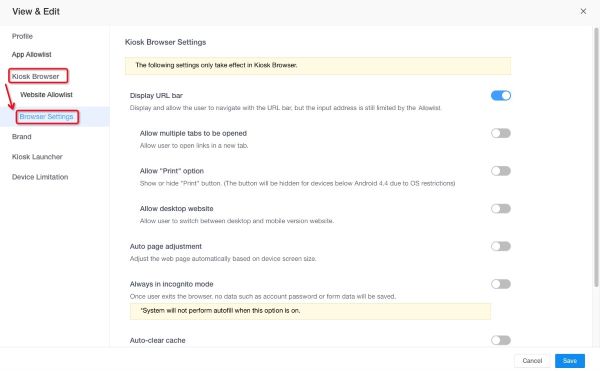 Main Features of AirDroid Business Kiosk Browser Mode
Whitelist Setup
You may use AirDroid Business to enable Browser Kiosk mode and build a list of websites to access through your browser. Following that, only the stated websites are entertained, and all other searches on that browser are denied access.
Cache auto-clear
When utilizing Kiosk Browser mode with AirDroid Business, unlike standard web browsers, there is no need to locate and remove the cache history. Set a time limit, and the cache will be automatically cleared.
Enable Incognito Mode
You may set a secret browser called Incognito Mode while using Kiosk Browser Mode with AirDroid Business. The browser functions with specific unique characteristics in Incognito mode, such as not saving your search history or other cache data. Because business websites contain sensitive information, it is best to use Incognito mode for secure browsing.
Kiosk Mode vs. Kiosk Browser
The Kiosk Browser is one of the elements of AirDroid Business's Kiosk Mode. Following are the specific characteristics of Kiosk Mode:
The most efficient method to engage workers is to add one or multiple apps to the Allow list so that only those apps may run on their device.

In Kiosk Mode, you can customize the home screen of the devices with your company's interface or design for advertisement purpose.

You may also use the Kiosk mode to bound your employees to access some specific web pages and block all other web searches on their devices.

For some security reasons, you may take help from the Kiosk mode to disable internet connectivity on the concerned devices.
4 Key Features of Kiosk Browser
Safe Browsing Environment
Kiosk Browser provides a fully secure surfing environment for organizations, ensuring that there is no chance of data leak and that businesses can function freely without risk. Typically, cyber thieves seek out insecure websites to assault with harmful content that can result in significant financial loss.
As a result, browser security is not something that can be hacked. Kiosk Browser allows enterprises to access the internet in a controlled manner, keeping them safe from hackers. It restricts access to irrelevant websites. Kiosk protects consumers from potentially hazardous websites and simplifies limiting websites.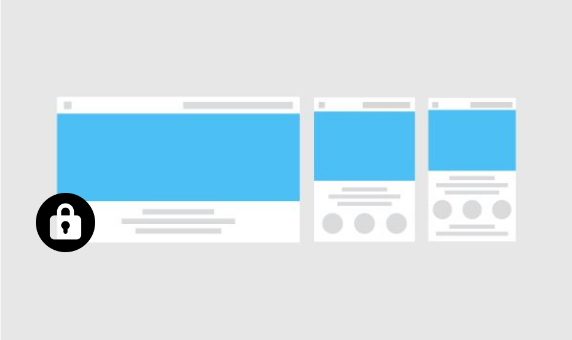 Website Whitelist
Because of its website whitelist capability, the Kiosk Browser is popular among officials. You may manage a huge corporation by preventing employees from unneeded online browsing using its website whitelist function.
Keep employees away from social networking sites and personal email accounts so that they may focus only on their work and spend all their time performing work for the firm. Avoiding distractions is becoming increasingly important as more time is spent on social media sites.
You may enter the URLs of websites that you want your employees to be able to visit using the website whitelist tool. All other websites will be banned, and their devices will only be able to access those.
Enable Incognito Mode
Large organizations use incognito mode to protect themselves from data breaches. The majority of the software industry employs it to protect user privacy. Because multiple users in an organization use a single computer, it is preferable to enable Incognito mode for them.
One user cannot access information about previous users while in Incognito mode. Personal logins and passwords, in particular, are the most crucial information of an individual employee and are responsible for their accounts, so it is necessary to make sure no one can obtain another's ID or password from their history.
5 Can I Set up Kiosk Browser Mode on iOS/Windows PC?
Yes, you can set up a Kiosk Browser Mode on your iOS device or a Windows PC. Here are simple steps to use Windows PC as a Kiosk Browser Mode:
Create a Shortcut for Google Chrome on your Windows PC desktop, then right-click on your shortcut to select the properties tab.

In the target tab, write the Kiosk and a specific website URL you only want to open on that shortcut.

Click on the 'Apply' button and then press 'OK'. After that, whenever you open the shortcut, it will move to that web page.
6 Closing Words
This article is about the Kiosk Browser and its use. This is a fantastic accomplishment for IT professionals, whether they are running an internet business or simply offering services to others. The Kiosk allows companies to construct a barrier around their work area and preserve network security. Kiosk mode grants restricted access to the apps and URLs you specify in the allow list. AirDroid Business is an app that will enable you to manage the Android devices of your employees as a Kiosk.
INFOGRAPHIC

Was This Page Helpful?