Mobile Device Security in 2023: Best Practices to Keep Your Devices Secure
With the rise of remote work and the increase in Internet of Things (IoT) devices, mobile devices now account for over 50% of business endpoints. However, this increased reliance on mobile devices comes with significant risks and threats, such as malware attacks, data breaches, and device theft, to name a few. As a result, organizations are looking for mobile device security practices to protect employees and organizational security. Read on to learn how to safeguard your mobile devices and implement effective strategies to enhance their security.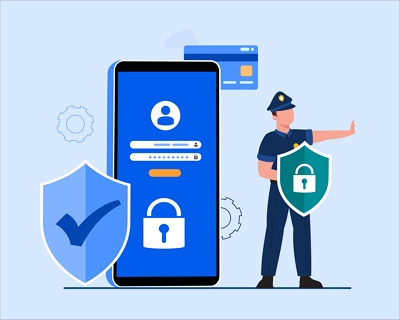 Keep reading to discover effective strategies for enhancing mobile device security.
Part 1 : What is Mobile Device Security?
Mobile device security involves protecting smartphones, tablets, wearables, and other portable devices from theft, malware, and unauthorized access. It includes measures to safeguard sensitive information stored or transmitted via these devices. The primary objective of mobile device security is to prevent unauthorized access to enterprise networks and devices, which helps to establish a comprehensive enterprise mobile security plan.
Part 2 : Importance of Mobile Device Security
Mobile devices can contain a wealth of sensitive information, from emails and contacts to financial data and intellectual property. If this data is accessed by unauthorized individuals, it can lead to severe consequences such as financial loss, damage to reputation, and legal liability for companies.
The growing trend of remote work and bring-your-own-device (BYOD) policies has raised additional concerns about mobile device security. When employees use their personal mobile devices to access company networks, it creates vulnerabilities that cybercriminals can exploit.
Therefore, organizations must implement mobile device security measures to protect their sensitive information and ensure business continuity. Failure to do so could result in severe financial and legal consequences.
Part 3 : What are Mobile Security Threats?
Among the most common security threats to mobile devices are malware attacks, data breaches, phishing attacks, device theft, and unauthorized access, just to mention a few. To better understand how to guard against these security threats, let's take a closer look at each one.
1Phishing
Phishing is a prevalent tactic used by attackers to obtain sensitive information from mobile devices. It is a social engineering attack in which the attacker pretends to be a trustworthy source and convinces the victim to click on a malicious link or download an infected file.
Mobile phishing attacks can take many forms, such as email, SMS messaging, social media platforms, and other applications. These attacks can result in the installation of malware, ransomware attacks, or the disclosure of login credentials and other sensitive information.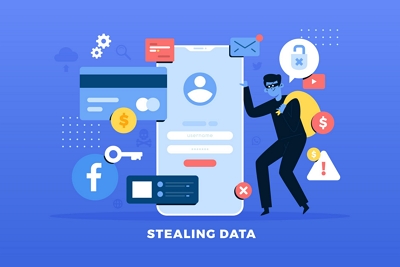 2Malware attacks
Mobile malware refers to software that has been developed with the sole purpose of infecting mobile devices like smartphones and tablets. Once installed, it can access and steal sensitive information such as passwords, financial information, and contacts. Examples of mobile malware include Trojan horses, spyware, and ransomware. With more companies allowing employees to access corporate networks using their personal devices, mobile malware has become a growing threat, and organizations should implement effective security measures to protect against such attacks.
3Data breaches
Mobile devices often store sensitive data, making them an enticing target for cybercriminals who aim to steal valuable information. This poses a significant concern for businesses that use mobile devices for work purposes. Breaches can happen in many ways, such as exploiting app vulnerabilities, weak passwords, or unsecured Wi-Fi networks.
4Device theft
Perhaps one of the most significant concerns for mobile device users today is the risk of losing or having their phone stolen. In addition to the device's monetary value, it may contain sensitive personal and financial information stored on the handset or SIM card. Companies also face the potential loss of critical data if an employee's phone is lost or stolen.
5Unauthorized access
Unauthorized individuals can easily access sensitive data through weak passwords or a lack of access controls, leading to data breaches and other security incidents. In 2020, Kaspersky detected over 130,000 malicious mobile apps, with mobile banking trojans accounting for over 50% of attacks. Moreover, data breaches caused by mobile devices can be expensive, with the average cost of a data breach being $3.86 million in 2020, according to IBM's annual Cost of a Data Breach report.
Part 4 : What are the types of mobile device security?
A complete security plan for mobile devices encompasses various components that work together to safeguard the device and its data. These elements include device, app, and network-level security.
1 Device-level security
Device-level security is a mobile security measure that is implemented directly on the device. This measure involves setting up strong passwords, enabling two-factor authentication, and installing anti-malware and anti-virus software. To protect sensitive data, it's essential to ensure that all devices that access the company network meet the minimum security standards. Moreover, lost or stolen devices can be remotely wiped to prevent unauthorized access to sensitive data.
2 App-level security
App-level security focuses on protecting mobile applications from cyber-attacks and unauthorized access. This means taking steps to enhance security while developing and deploying apps, such as guarding against data or code theft and fixing vulnerabilities that attackers could take advantage of.
3 Network-level security
Network-level security measures are implemented on the network itself and can include firewalls, intrusion detection and prevention systems, and VPNs to prevent unauthorized access to the network and protect sensitive data from breaches.
By implementing these measures, organizations can prevent unauthorized access to their network and protect sensitive data from breaches.
Part 5 : Best Practices for Mobile Device Security
Here are a few recommended methods for enhancing enterprise mobile security that you can apply to minimize the likelihood of your mobile devices being vulnerable to cyber-attacks.
1Enforcing Strong Password Policies and Authentication
One way to make it challenging for unauthorized individuals to access any device is by creating a unique combination of letters, numbers, and symbols. To ensure a strong password, users should be required to choose passwords that are at least eight characters long and include a mix of uppercase and lowercase letters, numbers, and special characters.
In addition to strong passwords, users can add an extra layer of security by using biometric authentication features like fingerprint scanners or facial recognition. While the "remember me" feature on apps may be convenient, it increases the risk of password spoofing and unauthorized access to sensitive information. Therefore, employees should also be educated to avoid using this feature and keep sensitive information secure.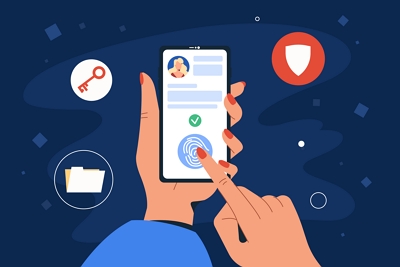 2Device Encryption
If you deal with sensitive information on mobile devices, it's best to keep it secure. Full disk encryption (FDE) is an effective solution for data protection. It encrypts all data on a device's storage, making it unreadable without the correct authentication key. Even if the hard drive is removed and inserted into another machine, the data remains inaccessible without the encryption key.
However, it's important to note that encryption alone isn't enough to guarantee security on smartphones and tablets. Encryption keys can still be stolen, and cold boot attacks can retrieve them. To reduce these risks, it's essential to properly secure encryption keys, implement strong password policies, and limit access to them.
3Remote Wipe
Remote wipe is a security tool that allows a network administrator or device owner to remotely delete data from a computing device. This feature is especially useful when a device is lost or stolen. If the device falls into the wrong hands, remote wipe ensures that sensitive data and information are not compromised.
4Configuring Secure Network Access
Connecting to public Wi-Fi networks can be risky as it exposes your device to potential attacks from hackers and malware. Cybercriminals can easily intercept your traffic and steal sensitive information like passwords, credit card details, and bank account information.
To keep your enterprise mobile security safe while using public Wi-Fi, using a VPN to encrypt your activity is a great approach. However, even with a VPN, risks still exist, making it necessary to configure your devices for secure network access using trusted methods like SSL/TLS encryption. By taking these steps, you can reduce the risk of a breach and keep your sensitive data secure.
5Implementing Device and Data Backup
Planning for unexpected incidents is vital, and creating backups of mobile device data is one such measure. Despite taking all necessary precautions, it's still possible to lose important data, such as cherished memories and contacts, due to accidents. Using automated backup services is a solution to this issue. Several popular cloud storage options such as Google Drive, iCloud, or OneDrive provide secure and convenient ways to store your backup data.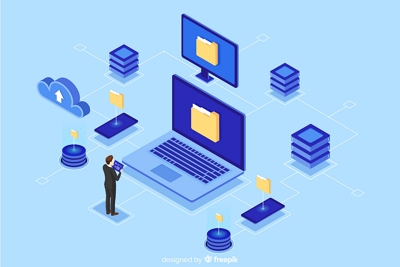 6Conducting Regular Security Audits and Assessments
Finally, conducting regular security audits and assessments can secure your mobile devices as much as possible. This can involve reviewing device settings and configurations, monitoring user behavior, and identifying potential vulnerabilities. Ensure you take a proactive approach to mobile device security, minimize the risks to your organization and ensure that your data remains secure.
Part 6 : Role of MDM in Managing Mobile Device Security
While implementing the aforementioned practices is a good step towards improving mobile device security, enterprises with a considerable number of devices can benefit from using mobile device management (MDM) solutions. MDM solutions simplify and enhance mobile security measures by centrally managing, monitoring, and securing mobile devices across the organization. Let's take a closer look at some key MDM features that help keep mobile devices secure.
Advanced encryption
This is a key component of mobile device security, ensuring that sensitive data remains protected from unauthorized access. MDM solutions can play a critical role by providing advanced encryption algorithms that offer enhanced levels of security for data stored on mobile devices.
Monitoring, alerts, and workflow
MDM provides real-time monitoring of mobile devices and alert administrators to potential security threats. Workflows can be configured to automatically respond to specific security events, such as when a device is lost or stolen. In such cases, the MDM solution can remotely wipe the device, erasing all sensitive data to prevent unauthorized access and ensure the security of the organization's information.
Kiosk Mode
Kiosk Mode allows organizations to limit the functionality of mobile devices, making them more secure by restricting access to only approved applications and settings. This feature is handy for shared devices, devices used in public areas, as well as company-owned devices for staff.
Policy
Organizations can define and enforce mobile device policies with an MDM solution. This can include policies around password strength, device encryption, and application whitelisting. Policy enforcement ensures that devices are secure and that users comply with corporate regulations and understand their responsibilities when using mobile devices for work.
Geofencing
Another important MDM feature that allows organizations to establish geographic boundaries and limit access to certain applications or data when a device is located oputside those boundaries. This feature is especially beneficial for businesses dealing with sensitive information or employing remote workers.
App management
App management allows organizations to control the installation and use of applications on mobile devices. This can include whitelisting and blacklisting specific applications and monitoring and controlling access to data within applications. Additionally, IT can ensure that all apps are automatically kept up to date with the latest security patches and updates, which can effectively prevent security breaches.
Advanced encryption
Advanced encryption ensures that sensitive data remains protected from unauthorized access. MDM solutions can play a critical role by providing advanced encryption algorithms that offer enhanced levels of security for data stored on mobile devices.
Implementing an MDM solution with these features can significantly enhance enterprise mobile security. AirDroid Business is an MDM solution that offers these features and more. It provides a comprehensive suite of tools that enable organizations to manage and secure mobile devices across the enterprise.
Part 7 : Key Takeaways
Ensuring the security of mobile devices is critical for organizations in today's business landscape. The increasing threat of cyber-attacks and data breaches make it necessary for businesses to take steps to protect their valuable data and confidential information. To safeguard themselves against such threats, businesses can implement security measures on their mobile devices, apps, and networks to prevent unauthorized access and secure sensitive data.
One effective way for organizations to ensure mobile device security is by utilizing Mobile Device Management (MDM) solutions. MDM solutions offer a range of features, including advanced encryption, monitoring, alerts, workflow, kiosk mode, policy, geofencing, and app management, that can protect sensitive data, limit unauthorized access, and allow for quick response to security incidents.
Was This Page Helpful?