How to Encrypt Android Devices and Why Should You?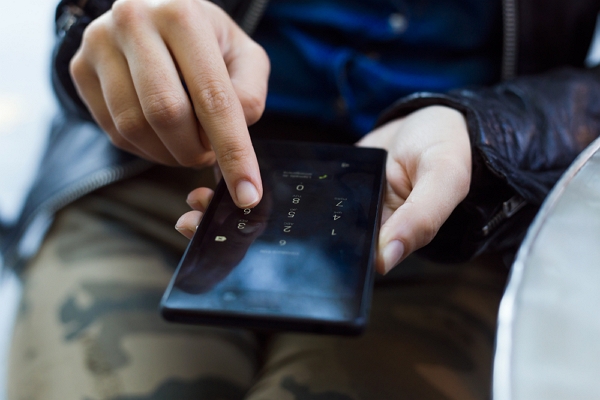 In today's digital age, smartphones have become an integral part of our daily lives. We use them to communicate, browse the internet, access social media, and store personal information. However, the convenience of smartphones also brings the risk of data breaches and cyber-attacks. That's where Android encryption comes in.
In this article, we'll explore the benefits of encrypting Android devices, the different types of encryptions available, and how to carry out Android encryption step by step.
Part 1. What is Android Encryption?
Android encryption transforms data on your device into an illegible format, creating a protective layer against potential breaches. To access it, you must provide a decryption key, which typically is your device password or PIN. Furthermore, Android encryption can secure all types of data, including contacts, emails, photos, and videos on your device.
Part 2. Why is it Important to Encrypt Android Devices?
Encrypting Android devices is essential for both personal and business use to ensure the security of data. Here are a few reasons why encrypting an Android phone is necessary:
Individuals
Encrypting your device can help protect your sensitive data from potential hackers, cybercriminals, or unauthorized access. If a device is lost, stolen, or hacked, personal data such as messages, contacts, photos, videos, and other media files can be compromised. Encryption adds extra layer of protection to the data, making it unreadable and inaccessible without the decryption key.
Businesses
For businesses, encrypting Android devices is important to comply with various regulations and standards related to data protection. Non-compliance with these regulations may result in legal liability, financial loss, and reputational damage. Device encryption also helps to safeguard sensitive business data, such as confidential documents, financial records, and other proprietary information
Part 3. Android Device Encryption: Pros and Cons
Protecting your Android device by using encryption has its own set of benefits and drawbacks. Let's take a closer look at the pros and cons of encryption on Android devices:
The benefits of encrypting Android devices
Encrypting your Android device offers several advantages, especially for organizations that need to comply with industry regulations or government mandates for protecting customer data. Noncompliance with such requirements can result in hefty penalties, which can be avoided by encrypting your Android device.
In addition, encrypting your personal data on your device can give you a greater sense of security and peace of mind, especially if you regularly access sensitive information or have important data that is not easily replaceable.
The drawbacks of encrypting Android devices
Encrypting Android devices can have certain drawbacks that users should be aware of. For instance:
Slower device performance
It usually happens to older devices with slower processors or less RAM. This can result in slower app launches, longer boot times, battery drain, and overall sluggish performance.
Compatibility issues
If you manage company-owned devices, it is also essential to consider compatibility before encrypting them. For example, customized apps or services developed by companies may not be compatible with encrypted data.
Risks of data loss
It is important to remember that forgetting the encryption key will result in the loss of all data on the device without the possibility of recovery. In such cases, the device will need to be reset, and all information will be wiped out, requiring you to start from scratch.
Despite these drawbacks, encrypting your Android device is beneficial, particularly if you store sensitive information on your device. However, it is crucial to weigh the potential downsides carefully before deciding to encrypt your device.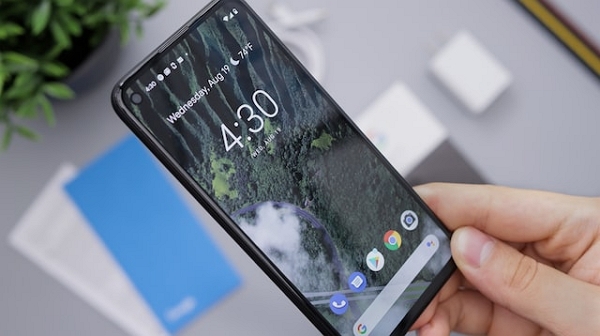 Part 4. Two Types of Encryptions Used on Android Devices
Android devices offer two primary types of device encryptions: file-based encryption and full disk encryption. Both methods are used to secure data on your device, but they operate differently and have their own unique advantages and disadvantages.
File-based encryption
File-based encryption (FBE), as the name suggests, works by encrypting individual files and directories on your device. This means that each file and directory is encrypted with its own unique key, providing an additional layer of security.
Starting from Android 7.0 (Nougat), file-based encryption became available as the default encryption method for Android 10 and later versions. This encryption method is useful for devices that store a lot of sensitive data, such as smartphones used for business purposes. In addition, file-based encryption allows users to share files without revealing their content to unauthorized parties.
Full-disk encryption
In contrast, full-disk encryption (FDE) encrypts everything on your device, including the operating system and user data. Although it provides a higher level of security than file-based encryption, it can also be resource-intensive and may impact the device's performance.
Full-disk encryption was first introduced in Android 5.0 (Lollipop) and is still widely used today. It is particularly useful for devices that store extremely sensitive information, such as government or military smartphones, where maximum security is crucial.
How to choose the one best suited for your needs?
Your choice of encryption should depend on your specific needs and use case. If you only need to encrypt certain files or folders, file-based encryption would be a better choice. However, if you prioritize maximum security and do not mind the performance trade-offs, full-disk encryption may be the better option. Ultimately, you should make your decision based on your specific requirements and use case.
Part 5. How to Encrypt Android Devices in 5 Steps
Encrypting an Android device can be a straightforward process if you follow the right steps. The following guide will take you through the process of how to encrypt Android phone step by step.
Step 1.Back up Data

Don't forget to back up your data before encrypting your Android device. This precautionary measure guarantees that no essential files are lost during the encryption process. There are multiple ways to back up your data, such as transferring the files to your computer by connecting your device or utilizing a cloud service like Google Drive or Dropbox.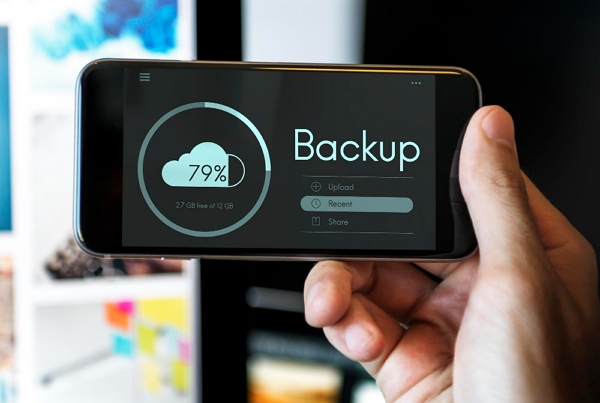 Step 2.Ensure Your Device is Not Rooted

Rooting your device can compromise the security of your personal information and files, making it vulnerable to attacks by hackers. Therefore, it is recommended to check that your device is not rooted before attempting encryption.
Step 3.Make Sure the Device is 80% Charged

Ensure your device is sufficiently charged to at least 80% or keep it plugged in throughout the encryption process to guarantee smooth progress. If your device runs out of battery during the encryption process, it can result in data loss or other issues since the process usually takes over an hour to complete.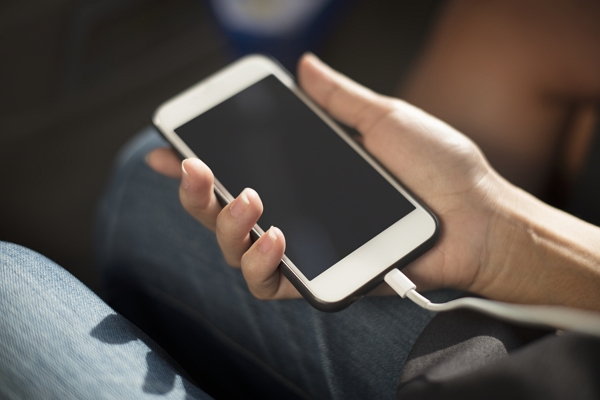 Step 4.Start the Encryption Process

To initiate the encryption process, navigate to the "Security & Location" section of your Android device's Settings app. From there, select "Encryption & Credentials" and then choose "Encrypt Phone" or "Encrypt Tablet," depending on your device. The system will prompt you to input your lock screen password or PIN to confirm the encryption process.
Step 5.Wait for Encryption to Complete
Take note that newer Android devices running Android 6.0 or later may come encrypted by default. To verify if your device is encrypted, navigate to the Security & Location section of the Settings app and locate the "Encryption" or "Encrypt Phone" option.
Part 6. The Best Practices for Encrypting Android Devices
Here are some best Android encryption practices to follow:
Adopt a robust password or lock screen pattern: Select a password that is not easy to predict and refrain from reusing passwords across multiple accounts.
Monitor and manage encrypted devices: Ensure that your encrypted devices are operating efficiently to avert security breaches.
Keep devices updated at all times: Consistently update the applications and software installed on your devices, including security patches, to eliminate security vulnerabilities.
Utilize two-factor authentication: This involves an additional form of identification, such as a fingerprint or a code sent to your phone, in addition to your password.
Create backups of your data: This can be used to restore your data if any issues occur during the encryption process.
Part 7. How to Remove Device Encryption on Android?
The process of removing device encryption on Android can vary based on different versions of Android or the device manufacturer. In general, you can disable encryption by going through below steps:
Step 1.Go to the device settings
Step 2.Select the "Security" or "Lock screen and security" option
Step 3.Enter the device password or PIN
Step 4.Select "Encryption" or "Encrypt phone"
Step 5.Choose the "Decrypt phone" or "Turn off encryption option"
It is important to note that removing device encryption may also require a factory reset, which will erase all data on the device. Therefore, it is advisable to consult the device manufacturer's documentation or seek the assistance of a qualified IT professional to ensure that the process is executed safely and securely.
Part 8. Protect Android Devices with AirDroid Business MDM
By following these top-notch procedures, you can effectively fortify your encrypted Android device and safeguard it against possible hazards. Moreover, leveraging a Mobile Device Management (MDM) solution such as AirDroid Business MDM can not only reinforce the security of your Android devices but also simplify device management and offer superior control over device security.
Features:
Remotely access and control devices
Proactive monitoring devices in real-time
Automated device provisioning
Alerts and workflow
Mobile application management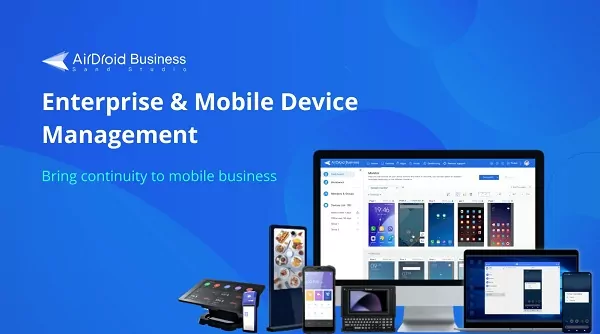 Part 9. Conclusion
To safeguard your sensitive data and prevent any unauthorized access or potential data breaches, encryption serves as a crucial tool. However, it's crucial to bear in mind that securing your device requires continuous effort, and regularly managing and monitoring your encrypted phone is vital.
By following these recommended practices and utilizing effective solutions, you can guarantee the security of your Android devices and the information they hold.
FAQs about Android Encryption
How strong is Android encryption?
Android encryption can be considered strong if implemented correctly with a strong password, up-to-date software, and regular maintenance of the device. However, like any encryption method, it is not completely foolproof and can potentially be cracked by determined attackers with enough resources and expertise.
Can an encrypted Android device be hacked?
While encrypted Android devices provide an extra layer of security, they are not completely immune to hacking attempts. With enough resources and expertise, determined attackers can potentially find ways to bypass the encryption and access sensitive information stored on the device.
Does iOS device also need encryption?
Yes, like Android devices, iOS devices also need encryption to protect user data from unauthorized access in case of loss or theft. Apple has made encryption a standard feature on iOS devices since the release of iOS 8 in 2014.
What data should a company encrypt?
Companies should consider encrypting all sensitive data, including financial information, customer data, employee information, and intellectual property. It is also recommended to encrypt any data that is transmitted over networks or stored on portable devices such as laptops or mobile devices.
What happens if I reset my encrypted data?
Resetting encrypted data means that all the data on your Android device that was previously encrypted, including your files and personal information, will be permanently erased. You will need to go through the encryption process again to secure your data.
Was This Page Helpful?