Everything Need to Know: Mobile Application Management(MAM)
Nowadays, mobile devices are widely used in businesses which brings better productivity and efficiency as well as enhances customer experience. Therefore, mobile application management becomes important.
If your businesses depend on mobile devices, consider implementing mobile application management should be essential. Here we will discuss in detail all the different aspects of mobile application management (MAM) that you need to know.
Part 1. What is Mobile Application Management(MAM)?
Mobile application management refers to the act of controlling the applications on the mobile devices involved in your business. In other words, it is the software that enables the IT admin team to remotely monitor as well as control the apps on the targeted mobile devices.
Through MAM, the IT admin team can implement the application management policy of the company for mobile devices in the business. The policy can include the prevention of unauthorized app installation and usage, limited user access to certain operations and data, development of a centralized internal app store, and likewise.
The prime objective of mobile application management is to prevent misuse as well as to monitor and secure mobile devices. By preventing misuse, productivity increases while constantly monitoring and regulating help in a better security solution. MAM will empower the IT admin team to manage all the mobile devices in the business more efficiently with added flexibility.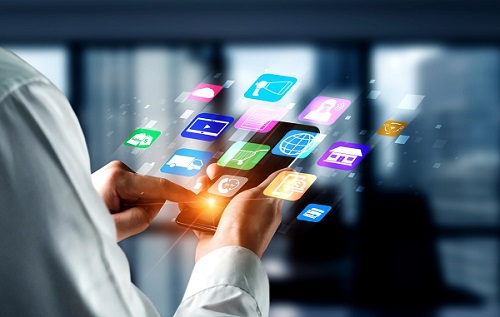 Part 2. What are the Must-Have Features of MAM?
When you are choosing a mobile applications management solution, there are certain features you have to watch out for. Here are some essential features that your chosen MAM must have.
Remote App Update & Configure
MAM should allow remote access to the work devices so that the IT admin team can get control instantly. The remote access will help in configuring the working apps as well as updating them from time to time. The option for force installation on unattended devices should be a great addition.
Monitor App Performance & Usage
MAM should have a centralized dashboard to monitor the performance of the corporate apps installed on the work devices. It becomes easy for the IT admin team to monitor app usage on different devices and get all the analytics to gauge performance.
Besides, they can monitor the app data and prevent data leakage on any active as well as unattended devices.
Internal App Store
MAM should allow creating an app inventory that can have all the essential apps that are whitelisted by the company. The employees can get access to them instantly and install anything as necessary.
This helps in implementing corporate security policies at the application level and no external app can be installed to maintain the integrity of data security.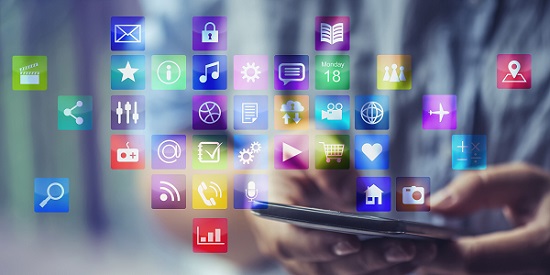 App Update Release
Not just installing, configuring, and uninstalling apps, app management also includes updating the installed apps from time and time. MAM should have the option to roll out updates of install apps in a staged manner.
Some MAMs allow scheduling the updates during non-working hours as it is best for the business. Pushing the app updates timely is quite essential for maintaining the security of the apps.
App Batch Uninstall
MAM should have the option to uninstall multiple apps instantly, which is referred to as batch uninstallation. It is also applicable when you want to uninstall a certain app on multiple work devices instantly. Instead of installing apps manually and individually, app batch uninstall can save time and enhance efficiency in app management.
App Blacklist & Whitelist
MAM should allow you to whitelist apps that are safe to install on the targeted devices. The employees can install and use the whitelisted apps only. Alternatively, MAM can have the option of blacklisting apps so that the employees cannot install unsafe and non-productivity apps on their work devices.
Part 3. AirDroid Business - Best Application Management Software
If you are looking for the best mobile application management software, we recommend AirDroid Business. You can use AirDroid Business as MAM as well as MDM software. There is no need to travel onsite to configure and update apps on working mobile devices which indicates you can manage the global deployment of apps on all working mobile devices from anywhere.
You can manage applications on working mobile phones, tablets, mobile point of sale, digital signage, and rugged devices as long as they are running on Android OS. You can opt for cloud deployment as well as on-premise deployment as per your suitability.
Starting from efficient application management to remote troubleshooting, it is a complete Android application management software. Here is the list of the main features of AirDroid Business.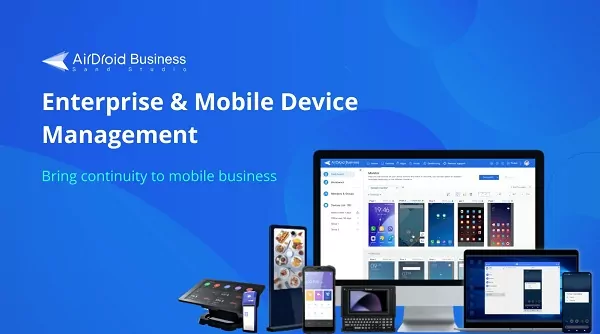 1App Deployment
You can install apps on remote work mobile devices without visiting them onsite or needing any physical touch. You can get remote control on the targeted work device and deploy apps instantly.
2Rollout Updates
AirDroid Business allows rolling out app updates in stages so that you can minimize the risk of devices malfunctioning due to new updates. You can also schedule updates during non-working hours.
3Force Install
When devices are in unattended state, you can use AirDroid Business to force install any app and update apps remotely. Therefore, there is no need for a person to push the update button physically on the target device.
4Create App Library
AirDroid Business allows you to create an internal app library where you can keep the whitelisted apps and company-owned apps. Employees can access this app library internally to install any app on their devices for working purposes.
5Monitor Progress
You can monitor the progress of the app update from a central dashboard. You can also monitor the app data and app versions on different active devices. Moreover, you can set actionable alerts when you are not proactively monitoring.
Apart from these, you can deploy security policies for securing corporate data, track device location, set Geofence, limit app access, and even lockdown the device remotely.
Part 4. MAM & MDM: What is the Difference?
Before we know the difference between MDM and MAM, let's figure out their meanings first. MAM stands for mobile application management, while MDM stands for mobile device management.

MAM is a part of MDM that is particularly focused on managing the apps on the device instead of managing the entire device. MAM is useful when the employees are using their own mobile devices. MDM is useful when employees are using mobile devices provided by the company.
MDM is about enforcing corporate policies for device usage, while MAM is about enforcing control on any application for data security. MDM offers higher control over the device with more features and functionalities, while MAM is limited to managing and monitoring apps. MDM focuses on managing corporate-owned devices, while MAM focuses on managing corporate-owned software.
Part 5. Why Does Enterprise Need Mobile Application Management?
There are several reasons why enterprises are implementing mobile applications management and they are listed below.
1Better & Robust App Management
MAM ensures robust app management for corporate-owned devices as well as employee-owned devices. IT admin team can whitelist and blacklist apps as well as create an internal app store for all the mobile devices used in the company. They can remotely configure and monitor the usage of work-related apps. Besides, they can update the apps, remove them, and take necessary actions as required.
2Corporate Data Security
One of the objectives behind implementing MAM in the corporate world is to ensure data security. Sensitive business data generated in work-related apps need a secure channel for distribution.
MAM gives companies the necessary control over the targeted apps on the mobile devices used by the employees. IT admin team can implement security protocol on the isolated apps for better data security.
3Better Flexibility for Remote Workforce
MAM creates a centralized system to distribute files and data to specific groups of employees as required. Similarly, the remote workforce can access any file at any time and from anywhere. IT managers and employees can use the two-way interactive channel through the permitted apps in a secure way.
Companies can exercise flexible control over remote workforce through but still give the necessary freedom to work productively.
4Cost-Saving
MAM helps in cost-saving for companies. Instead of providing employees with company-owned devices, a company can implement bring your own device (BYOD) policy. Thereafter, the company's IT admin team can control the targeted apps on employees' devices using MAM. This way, they can monitor the productivity of the employees as well as secure data of the apps.
Conclusion
If your business is dependent on the employees working on mobile devices, mobile workforce management applications should have been deployed. This is where mobile application management comes into the scene and we have emphasized how MAM can be useful in managing your business operations efficiently.
We recommend AirDroid Business as the best mobile application management solution for your business.
Was This Page Helpful?