Compare MDM and MAM: How they Work and Use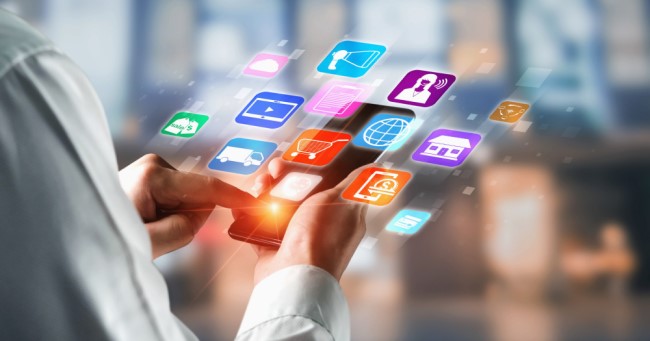 Using personal mobile phones or laptops for work might put company in danger. Ill-supervision private behavior can lead to data leakage, whether intentional or unintentional. Plus, unverified network connections and misconfigured applications use on the devices are risky as well.
According to Haystax survey, 56% of security professionals believe that internal breaches are rising and regular employees are one of the biggest threats.
It's suggested that organizations should take device, network, and application security as priorities. Those can be targets to let out classified papers and data. And Mobile Device Management (MDM) and Mobile Application Management (MAM) are solutions that come up with.
In this article, we will talk about their difference so that to better use MDM and MAM.
Part 1 : What is Mobile Device Management (MDM)?
Mobile Device Management refers to setting up using rules for mobile devices like tablets, smartphones, laptops, and other Internet-connected endpoints.
Enterprises will need a console desk to help apply rules to mobile devices. And MDM software gives a hand to easily manage endpoints and control them from a centralized place.
Part 2 : What is Mobile Application Management (MAM)?
Mobile Application Management is closely related to MDM but underlines the installed apps on the devices. MAM also requires a console desk to manage applications. And enterprises can regulate how device users use the approved apps.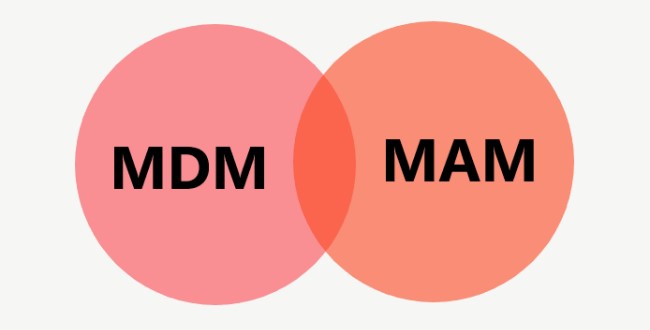 Application is regarded as a part of device management currently due to the evolution of MDM. By using device management tools, such as EMM and UEM software, organizations is able to manage devices and apps in one place. But, it does not mean MAM is the same thing as MDM. The widespread using of mobile office applications like Google Workspace products, Microsoft 365, and third-party cloud storage apps require sole and more functionalities for flexible application management. And device management tools respond to the need.
Though there is overlapping content, distinctions are obvious. Check the following comparisons and see when to use MDM and MAM.
Part 3 : MDM vs MAM: Different Use Purpose
Enterprises need MDM or MAM mainly on safety grounds. However, they work differently and correspond to different purposes.
MDM

MAM

Reason to Use
● Access device system to limit usage
● Remote erase all usage history
● Monitor device running state
● Remote maintain faulty device
● Monitor and record user activity
● Allow or disallow users to use apps
● Ensure to use verified apps
● Prevent downloading malware
● Ensure to use latest app version
● Monitor and record user activity
The protection mechanism of Mobile Device Management is from the entire equipment. By blocking or complicating screen entry, MDM simultaneously improves the safety and usefulness of mobile devices used within an organization. Device loss is another use case. Once a device is found missing, companies might wipe all device data remotely.
Mobile Application Management is more like securing data from the inside. As effective restrictions take on app usage and user access, companies are able to reduce cyberattacks and misuse by employees.
It can be said that MDM is used to prevent suspicious access outside the device, and yet MAM is to keep using the device securely from the app level.
In addition to security concerns, companies also apply MDM for business requirements. For example, care centers can use an MDM solution to monitor clients' devices and give diagnoses timely. While, MAM is more inclined to in-company needs, especially for employee management in the workplace.
Part 4 : MDM vs MAM: Different Device Requirement
MDM
MAM
COBO device
COPE device
BYOD device
COBO device
COPE device
MDM and MAM are enterprise solutions. Thus, surely, they both support corporate-owned devices and administrate as much as enterprises want.
But, there is a difference. MAM is available to bring your own device (BYOD) while MDM is not.
What makes it?
The containerization technology accounts for it. It allows applications to run on their own in user space as if they are in a container. The tech makes it possible for a workspace to coexist with private space and use apps separately on the same device. Android Work profile is a case.
With the work zone, a personal device can be incorporated into the management system of an organization. And the IT team can directly access its work account without stepping into the personal room.
This helps avoid violating employees' privacy. Accordingly, companies adopt the BYOD policy and apply MAM on employees' own mobile devices.
Then, why is it not good to use MDM on BYOD devices? Controlling the whole equipment is a roadblock. Mobile device management is designed for enforcing system settings, that, with more in-depth access and mandatory operations than MAM.
Part 5 : MDM vs MAM: Different Features (with examples)
| Supported Features | MDM | MAM |
| --- | --- | --- |
| Enforce password setting & screen lock | √ | |
| Remote wipe data selectively | | √ |
| Install & remove apps | √ | √ |
| Restrict app usage & user access | √ | √ |
| Configure app usage setting | | √ |
| Monitor app usage (e.g. traffic, user access, etc) | √ | √ |
| Monitor user activity | √ | √ |
| View device info (e.g. location, stored capacity, etc ) | √ | |
Mobile Device Management has more features related to system settings. And this is the biggest difference between it and Mobile Application Management.
What can MDM do? Tools like AirDroid Business is available to:
Set up policies such as password-creating rules; blocking apps, network, file sync, and camera; APN settings; etc.
Set up Kiosk Mode for locking home screen and regulating apps/browser usage.
Set up Geofencing for tracking device location in real-time.
Set up Alerts & Workflow to auto-implement action once alerts are triggered.
As for MAM, features are commonly about what apps can and cannot be used, who can use, and how to use them.
For instance, Microsoft Intune app management supports:
Install apps from app stores such as Microsoft Store, Google Play, and Apple Store.
App blacklist to restrict using certain apps.
App configuration policy to limit startup behavior.
Update apps to the latest version.
It's worth noting that MAM and MDM have different capabilities to deal with data wiping.
MAM can optional delete company data in the installed apps. Furthermore, the erasure does not require device binding, just the user account.
And MDM will remove all data. The operation can only work on the device that is enrolled and online.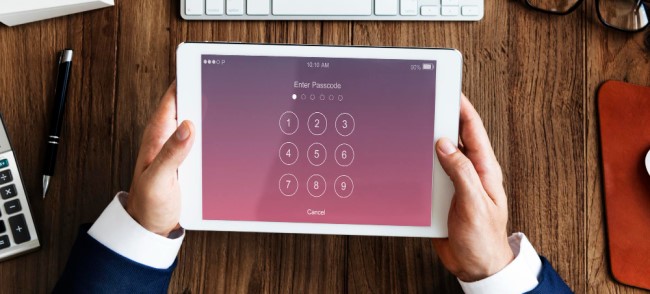 Part 6 : Development of MDM and MAM
The distinction between MDM and MAM has become more blurry as the workplace mobility industry has grown. Remote working gives impetus to erase the boundary.
Currently, companies favour Enterprise Mobility Management or Unified Endpoint Management which contains all MDM and MAM features in one system. Industries such as IT & MSPs, Education, Logistics & Transportation, BFSI, Government, Retail, and Manufacturing are common use cases.
Although MDM and MAM are becoming more and more inseparable, understanding the difference between the two will help you find the right solution for your company - more functionalities for device management or for application.
Support varied endpoints: mobile devices, kiosks, digital signage, unattended devices, POS, rugged devices, etc.
Flexible deployment methods: cloud-based and on-premises.
Free to use all MDM & MAM features within a 14-day trial.
FAQs
What is BYOD?
BYOD stands for 'Bring Your Own Device', which implies the policy that a company allows employees to use their own devices at work. The 'device' here mainly refers to smartphones and laptops.
What is Intune? Is it a MDM or MAM?
Intune is a comprehensive device management tool designed by Microsoft. It contains both device management and application management features. Intune supports a wide range of endpoints, such as laptops, mobile devices, and PCs.
What is Mobile Access Management?
Mobile Access Management is a subset of mobile device management (MDM) that refers to device enrollment. IT admins can use a QR code to add a targeted mobile device to the MDM console, and further, to control the device.
Was This Page Helpful?