[Can't Miss in 2023] Top 15 Collaboration Tools for Remote Teams
Remote working is steadily becoming a new trend in nowadays work. Communication, productivity, and accountability are common challenges in remote working. Therefore, collaboration tools for remote teams become essential.
In this post, we will introduce the best collaboration tools for remote teams as well as some tips for remote team management. Let's go!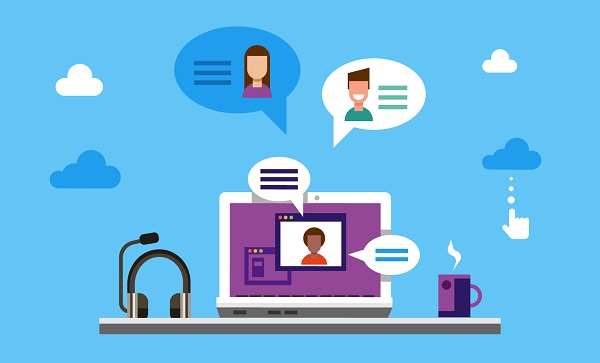 Part 1. Why Does Team Collaboration Tools Matter?
1Growing Trends in Remote Work
Since remote work is becoming an integral part of companies, you need team collaboration tools to keep up with the growing trends.
25% of professional workers are expected to work remotely by the end of this year.
Search for remote work and work from home has doubled in the last five years.
Remote work is 35-40% more productive than in-office work due to more comfort and focus as well as less stress and tiring.
Companies and executives are coming up with a hybrid work mode for employees.
Employees prioritize work-life balance and prefer hybrid work models and flexible work schedules.
Search for employee monitoring software or "bossware" has nearly doubled in the last five years.
Companies are striving to keep culture and collaboration well enough in the remote workforce.
Search for the best remote work tools has tripled to overcome the challenges of remote working.
2Importance of Collaboration in Remote Teams
Collaboration tools are instrumental in making remote teamwork successful. Here is how collaboration tools are beneficial.
Improve communication
Communication is the key for remote team members to work collaboratively. Remote collaboration tools help remote workers to stay in touch while working for fluid communication. Starting from video conferencing for virtual meetings to personal calls and group chats for regular discussions, all options are available so that communication is never a challenge in remote working.
Increase productivity
Collaboration tools ensure productivity stays enhanced consistently. Starting from tools for brainstorming among remote team members to proper employee engagement and time management, remote workers can maximize productivity as well as work efficiency.
Increase accountability
Accountability is a big concern in remote work, but if you have the right collaboration tools, you can enhance accountability among remote workers. There are tools for remote employee monitoring and proper project management for the team leader to ensure the remote workers do not deviate from their accountability.
Besides, collaborative tools for time and task management help in improving accountability for individual remote workers.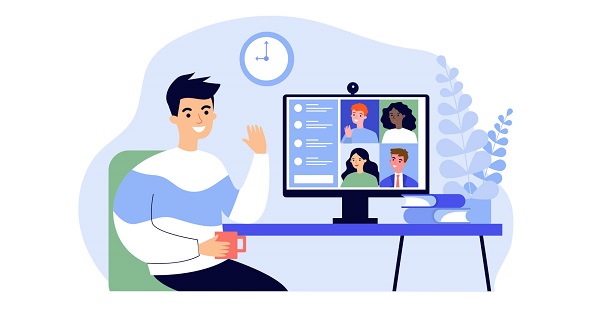 3Challenges of Remote Work
There are more challenges in remote work than in-office work but these challenges can be overcome with the right collaboration tools.
Technical issues
Since remote work is completely based on technology, any issue in the technology can disrupt remote work temporarily. Technical issues can crop up in software as well as hardware.
However, remote support team can fix software technical issues instantly. Besides, remote maintenance can mitigate technological breakdown to a large extent.
Data security
Cybersecurity is the primary concern in remote working, as remote work devices have become cybercriminals' favorite targets. Once remote work devices are hacked, cybercriminals can get access to sensitive corporate data.
Companies need to have a strict security policy for remote workers to follow and mitigate the risk of cyberattacks and data breaches considerably.
Time management
There are many time wasters to distract you when you are working remotely. You can struggle to manage time as well as lose focus on your work. This is where dedicated time management and as well as work scheduling tools can be extremely useful in getting the job done regularly and consistently in due time.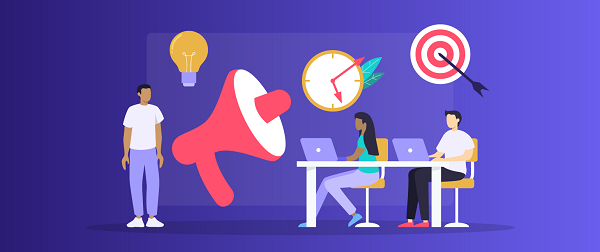 Communication & collaboration
Communication and collaboration can suffer when the distance increases among team members. But when the remote teams have the best collaboration tools, communication is no more a barrier.
Team members can collaborate virtually as well as they do in the office. In fact, more creative options are available in modern tools for better collaboration.
Performance management
It's hard to do performance management for remote work. Therefore remote collaboration tools are useful for enterprises to keep track of remote workers' daily performance and boost the productivity of the team members and teams as a whole.
Part 2. What are the Different Types of Remote Work Tools?
Remote work requires different team collaboration tools to make remote collaboration successful. According to the demands of remote workers and enterprises, remote work tools can be divided into 7 types:
1Remote Tech Support Tools
Technical issue is an essential and common challenge in remote working. These technical issues need to be resolved as soon as possible to minimize downtime. That is where remote tech support is necessary. Here are the top remote tech support tools for different types of devices.
AirDroid Remote Support - For Android
If you want to provide remote support to any Android work device, AirDroid Remote Support is the best software. The software has a suite of useful on-screen remote support options to offer the best troubleshooting service. You can get control over the remote Android devices to perform the necessary steps to fix the technical issue.
Key Features of AirDroid Remote Support
It allows you to remotely control even unattended Android devices that are enrolled previously.
Gesture and markup option helps demonstrate troubleshooting steps to the on-site staff.
The real-time screen-sharing option helps in faster troubleshooting.
The tool has real-time text and voice messaging as well as file transfer options to deliver instructions.
The remote connection is end-to-end encrypted for complete protection from cyberattacks.
Dynamic connection code authentication process to get rid of unauthorized access.
Black screen mode to protect device data when remote access device screen.
It offers you lightweight management like group management to make device management easier.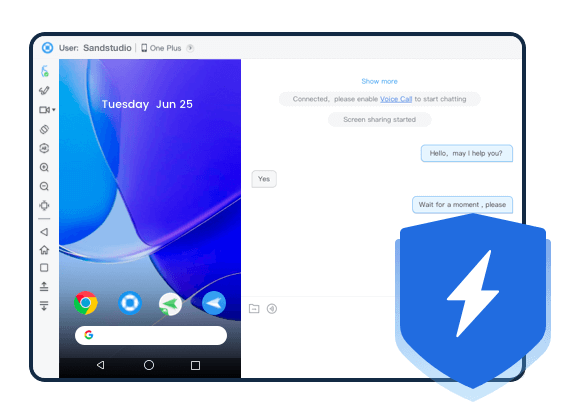 BeyondTrust Remote Support - For iOS
If you need to troubleshoot iOS work devices remotely, BeyondTrust Remote Support is the best remote support tool. You can get remote control over iOS devices and share screens in real-time for better remote support service.
The tool allows collaboration between technicians for faster troubleshooting. You get chat support as well as a camera sharing option and skill-based routing. Moreover, you can integrate a ticketing solution for streamlining workflow.
The remote connection is fully secured with two-factor authentication, least privilege access, and encryption for every remote session. The Jump Clients feature allows you to provide remote support to unattended iOS devices.
TeamViewer Remote - For Desktop
TeamViewer Remote is the most popular tool for providing remote support service to desktop computer users. Its popularity is for its user-friendly interface, where all remote support options are readily available. The remote connection is fast, secure, and stable. That is why the tool has over half a million customers.
You can take control of the connected desktop remotely. The tool offers multi-user support sessions where multiple technicians can connect and solve an issue faster. You can even record remote support sessions for future review.
Instant file transfer over a secure channel, unattended device access, 4K screen sharing, and black screen for privacy for some of the best features of TeamViewer Remote.
2Communication Tools
We have already stated that communication is the most important factor for proper collaboration of remote teams. Therefore, you should have the best-in-class communication tools, and here are the two most popular tools for professional communication.
Slack - Instant messaging
Slack is the most preferred tool for instant chatting among remote team members. The tool allows the collaboration of remote teams from different companies as well as within a company flawlessly. It has enterprise-grade security, and it is scalable for teams of any size. You can message as well as voice and video call any remote team member. You can organize every conversation by topics or keywords at your convenience.
There is a dedicated workflow builder through which you can automate repeated actions and communications. You can share files through a secure channel to protect sensitive data. The tool also offers enterprise key management to give you control over visible and access to sensitive data.
The best part of Slack is that it supports app integration for versatile usage. Besides, you can know your team member's availability, set reminders for meetings as well as get notified to streamline work communication.
Zoom - Video conferencing
Zoom is widely popular for hosting video conferencing sessions. You can connect virtually with the entire remote team for daily meetings. Team members can communicate through chats ad VoIP phone calls. You also get a virtual whiteboard to brainstorm ideas and intelligent planning.
Besides, you can streamline and organize conversations with customization options. There are options for scheduling meetings and breaking up meetings into smaller groups. Zoom has a wide range of app integrations for professional workflow.
3File Sharing & Doc Collaboration Tools
Sharing files and documents among remote teams is a common activity. Here are the two most popular remote collaboration tools for file sharing and document collaboration.
Google Drive - Cloud storage
Google Drive is a cloud storage solution where you can upload files and documents safely, and people with access permission can view and download the files. Besides, people with editing permission can make changes, and the changes are logged for fetching the previous versions and finding out who made the changes.
Google Drive is compatible with Microsoft Office, and you can tag the remote team members so that the files go to the recipient's inbox directly. Apart from viewing and editing access, there is commenting access permission available. Besides, Google Drive offers a wide range of professional templates for designing files and documents for businesses.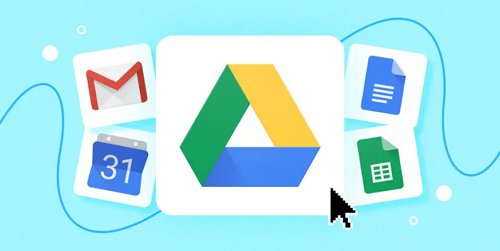 Microsoft Office 365 - Docs collaboration
Microsoft Office 365 has become extremely popular among remote workers. It allows collaboration for documents as a team without any friction. You can collaborate with trusted peers and share documents to work together.
All team files, along with chats, are available in one place for instant access. Office 365 is integrated with OneDrive, and hence, you can store files and documents in the cloud storage securely.
You can share the link with trusted peers for viewing and editing. Remote workers can collaborate using Microsoft Teams mobile apps as well. Every file is synced so that you get the latest version of any file. Microsoft Office 365 has "@mentions" in comments, document change logs, chat-based workflows, and app integrations.
4Project Management Tools
Remote teams collaborate for working together on a specific project. Therefore, project management is important to help individuals as well as teams to manage their projects and tasks efficiently. Here are the best remote project management tools you must possess.
Monday.com
Monday.com is a complete project management tool for remote teams. You can create project plans instantly using built-in templates, boards, and workflows.
You can keep track of the development of projects regularly. There are options for real-time collaboration among team members, project budget management, and built-in reporting tools.
Apart from the web platform, it comes with a native mobile app with multiple project views for tracking developments. You can even automate route works and invite new members as required. The remote collocation software is suitable for different industries that aim to bring tasks, tools, and remote teams together.

Trello
Trello is one of the best free collaboration tools for remote teams in terms of project management. There are boards to keep tasks organized, lists to schedule tasks, and cards to represent tasks in a project. Trello aims at keeping everyone accountable in a project, and you can assign members to cards or tasks, set due dates, and leave comments.
There are checklists to keep track of the progress of a project. You can attach documents to cards for easy access. The tool is highly scalable, and you can automate workflow for robust project and team management. Trello supports app integrations and plugins to power up project planning and tracking. There are professional templates available for project planning and reporting.
5Employee Engagement Tools
Employee engagement is necessary for remote work culture to make the employees feel an integral part of the organization. Here are certain tools to improve employee engagement, especially when the employees are working remotely.
Jotform
Jotform is a platform where you can create online forms effortlessly through the form builder wizard. There is an intuitive drag-and-drop interface to create custom forms. You can also choose from different ready-made templates.
After that, you can share these forms with your employees to get their suggestions and feedback and conduct surveys for improvement. This will certainly improve employee engagement, and they will truly feel like an essential part of the organization if their opinions are entertained in some way.

Polly
Polly is designed for communication tools like Slack and Zoom, where employees can cast their votes in polls and surveys. You can improve engagement in meetings and communications by asking employees to participate in polls and write feedback in the suggestion box created via Polly. Besides, a quick pulse check-in can help you gauge the mood of the participants instantly.
You can use question-and-answer templates to conduct live Q&A sessions. The real-time analytics will help you to understand the trend, and you can take steps to improve upon the required areas for betterment. Polly enhances team engagement by giving members opportunities to voice their opinion.
6Time & Productivity Management Tools
Time management is important to get the job done within the deadline in the professional world. Productivity is crucial when you are working remotely without any physical supervisor. Here are the best time and productivity management tools for remote teams.
Time Doctor - Time tracking
Time Doctor is a free collaborative tool for remote teams to keep track of time while working. You can analyze your team's performance by understanding how they are spending time. You can guide them to improve their performance and encourage them to deliver better.
Remote team members can understand their strengths and weaknesses through time analysis. They can learn where they are spending more time and where they are working fluently. Accordingly, they can work more consciously to overcome their weaknesses and stop spending more time on unproductive tasks.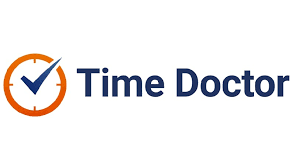 Todoist - Task management
Todoist is where you can keep a list of the works or goals you must achieve daily. You can also schedule tasks for upcoming days and assign labels for different categories and priorities of tasks. This will help organize daily tasks and keep you focused on your work.
You can set reminders, add high-priority tasks to favorites, filter tasks based on different parameters, and mark tasks as completed.
Moreover, you can break tasks into subtasks, move tasks into projects as well as share your projects with team members. Team members can discuss anything about the tasks in the comments.
7Virtual Whiteboards & Brainstorming Tools
Planning is an important part of remote collaboration. A whiteboard is always a preferred medium for brainstorming in a professional organization. For remote teams, there are virtual whiteboards and creative brainstorming tools available.
Miro
Miro is a great visual collaboration platform to plan out projects, map out business decisions, and decide on roadmaps on the virtual whiteboard. There are group sticky notes, consensus voting options, and emoji and sticker reactions available.
You can assign the timer for a brainstorming session, use the mind map to structure the ideas flowing out, and write and draw freely as per your requirements.
Miro comes with beautiful whiteboard frames to initiate collaborative brainstorming and planning sessions. Besides, there are ready-made professional templates available for different categories of planning.
Team members can present their ideas anonymously. You can import data from spreadsheets and integrate popular file-sharing and remote workflow tools for a better outcome.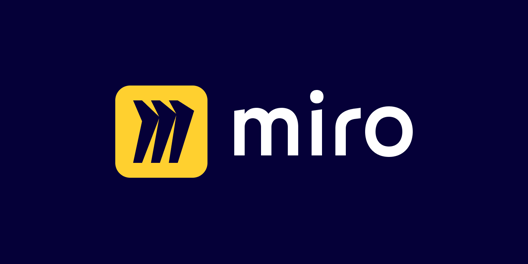 Stormboard
Stormboard is a popular digital whiteboard that you can run from any device. The canvas is infinite, and hundreds of professional templates are available to choose from and get started. Navigating the whiteboard is easy, and you can zoom in and out effortlessly.
You can add texts, photos, and videos to the whiteboard, and sticky notes are available for sticking up ideas. Moreover, you can play with colors and create reports to export. The platform supports the integration of popular remote workflow tools.
Part 3. How to Select the Ideal Collaboration Tools for Your Needs?
Selecting the best collaboration tools to match the requirements of your remote teams is not easy. There are endless collaboration tools available in the market. You have to shortlist the best ones and select only those suitable for your remote teams. Here are certain points to help you select the ideal collaboration tools for your needs.
Are the tools compatible with the work devices of your remote team members?
Do the tools have the essential features that your remote teams require for workflow?
Do the tools have strong security measures to prevent unauthorized access?
Are the tools user-friendly so that all remote team members can operate intuitively?
Are there administrative controls and app integration options available in the tools?
To sum it up, several collaboration tools are available that improve communication, productivity, and accountability in remote teams. We have handpicked them for each category of collaboration, starting from communication, file sharing, and remote support to project and productivity management. You need to choose as per your requirements to get the best outcome in remote working.
Part 4. More Tips to Improve Remote Team Collaboration
There is always a scope for improvement in remote team collaboration. Apart from the best remote collaboration tools, you need clarity of thoughts and objectives so that the collaboration is fruitful. Here are some tips to boost the outcome of collaboration in remote teams.
1Set Communication Rules
Work communication needs to have a set of rules for remote workers to follow strictly. You can set a specific time period for work communication. There could be shorthand codes for repetitive messages and replies. There should be specific rules to notify urgent messages that need instant responses.
When you follow certain rules for communication, the conversations get short but effective. This saves time, prevents distractions, and gets the message across clearly.
2Encourage Video Calls
You should encourage remote team members to make video calls regularly rather than getting things done through text chats all the time. Video calls help to enhance communication efficiency and understand team members from their body language. That is why daily video conferencing should be the norm.
Interaction through video chats creates a connection among team members, and they can motivate each other. Besides, there can be healthy competition to perform better individually when the virtual interaction is face-to-face. Video communication is more meaningful, effective, and impactful.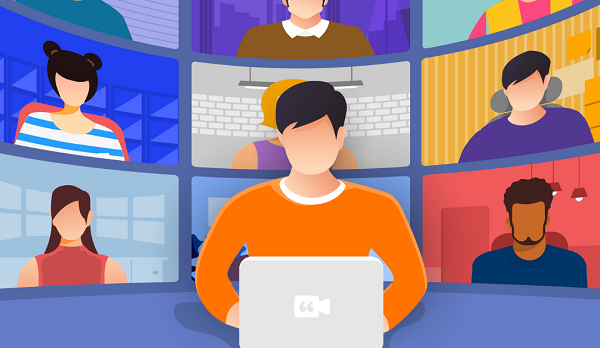 3Set Goals for Projects
When you are working on a project with remote teams, you have to set clear goals for everyone to focus on. There should be a clear plan for the execution of the project, defined deadlines for the project completion, and proper responsibility for every team member.
You can break down a big project into small assignments and assign them to different teams. The team leader should keep track of the project development and report to the manager daily.
There should be regular meetings to discuss the roadblocks and get the latest updates, appreciate performances, and be more collaborative and cohesive.
4Maintain Transparency
Lack of transparency creates confusion and conflict among team members. That is why maintaining transparency while sharing important information with team members is absolutely necessary.
This will keep the morale of the remote team members high, and they will feel like they are an essential part of the team. Maintaining transparency is possible through regular virtual meetings and follow-up emails from the team leaders and managers.
Conclusion
Hopefully, you have the answer to your question, "What are the best collaboration tools for remote teams?" We have handpicked the best collaborative tools for 7 different types.
Each of these categories is essential for successful collaboration among remote teams. Therefore, you should choose the collaboration tools for remote teams to get the best out of the remote teams.
Was This Page Helpful?