How to Cast Your Android/iPhone to Xbox One in 2023?
Play Mobile Games on PC with AirDroid Cast
Mirror & Control your Android/iOS devices with a mouse and keyboard from the computer.
Mirror Screens to PC/Mac Wirelessly.
Turn on two-way audio & enjoy mobile games on your PC.
Gaming consoles have entirely revolutionized the gaming experience, mostly related to PCs. Although PCs give a multi-functional gaming experience, however, gaming consoles such as Xbox are a completely different experience.
The main question is how to cast phone to Xbox One? Don't worry, this article will help explain the resolution and also provide you with a list of tools that you can use. Let's get to it!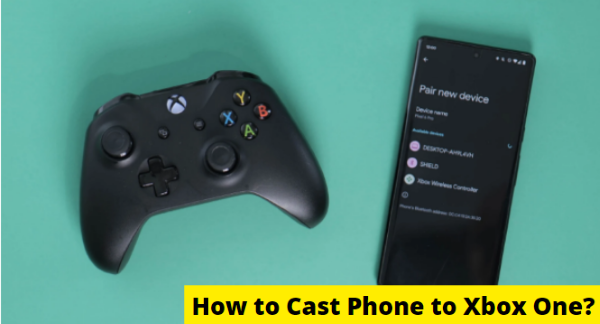 How to Cast Phone Screen to Xbox One?
Cast from Android Phone to Xbox One
We all know Xbox One for playing games online with the best controls but surprisingly Xbox One is a complete media box that provides various features other than online and offline gaming.
You can also listen to music, record the gaming videos and movies and videos using Xbox One. Casting from Android to Xbox One has now been made easy using various apps. Here we will discuss in detail one of the best App named as iMediaShare for casting to Xbox One.
Step 1. Download and Install the App
Download and install the iMediaShare app on your Android phone and launch it.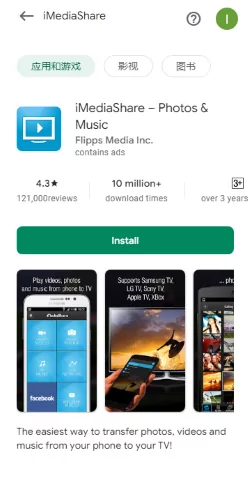 Link: https://www.imediashare.tv/the-on-demand-app
Step 2. Open the Dashboard to Find Devices
Open the Dashboard of iMediaShare app and click on the smartphone icon. A list of available devices will appear.
Step 3. Select the Xbox One
From the available list, find the Xbox One and select it to start casting. Then open the Home Page of your App on the Smart Phone and select any video you want to cast. Your video will directly casted on the Xbox One.
How to cast iPhone to Xbox One?
Casting from iPhone or iPad is much convenient than the Android devices. Use the AirServer Xbox Edition for screen mirroring. Downloading the App is the only thing you need for casting iPhone to Xbox One using AirServer.
Step 1. Download the AirServer for Xbox
Open the Xbox Store and search for AirServer Xbox Edition. Download it and launch the App on your Xbox.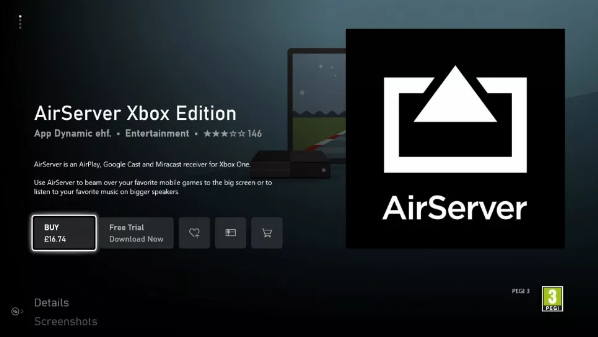 Step 2. Access the Control Center of Your iPhone
Users having iPhone 10 or later must swipe from the bottom to access the control center while with iPhone X you must swipe from the top of the screen.
Step 3. Find Screen Mirroring Tab
You will get the AirPlay tab. Click on it and look for screen mirroring. You will view a list of available devices including the Xbox One. Click on Xbox One and start casting from iPhone to Xbox One.
In Case Things Go South
Casting phone to Xbox One is easy to manage nowadays due to latest technologies. Still there would be some technical issues that won't enable to start casting to Xbox One. For casting, user must be aware of some important technical facts so in case of any issue, the connection can troubleshoot easily without delay.
There must be some issues with the casting app. So, you must restart the app and try connecting the devices again.

While casting from phone, you might not get the Xbox One in the list of screen mirroring devices. Major reason behind it is that in both the devices must not be connected to the same Wi-Fi network.

Sometimes Xbox network would be down, you must wait for a while for the network to restore.

If your Xbox One is not connecting to the Wi-Fi, then you must use a wired connection for casting screen to Xbox One.
How to Browse Your YouTube from Your Phone to Xbox One?
Do you want to show everyone your most recent YouTube video in the room? If you have the YouTube app loaded on your Xbox One, the simplest method is to stream straight to it. It's available in the Microsoft Store.
This app is compatible with Android, iPhone, and iPad. You'll also need the following items in addition to the YouTube app on Xbox One:
Your Xbox One and your mobile device are connected to the same wireless network.

You don't have to use the same account on your mobile device and on the Xbox One now.

Find the film you want to cast in the video box and press the Cast button.

The Cast to option will appear, along with a list of compatible network devices.

Select Xbox One from the drop-down menu.
Video Guide to Cast Youtube Video to Xbox
For PC Gamer: How to Cast Phone Screen to PC?
Whether you're an iPhone user or an Android user, connecting your phone to your PC is very simple if you're using Airdroid Cast. It's a third-party application that supports both iPhone and Android.
You can display the contents of your phone to a PC, controlling your phone using a PC, presenting contents in a professional environment, enjoying interactive gaming with friends or solo, and many more features!
How to Cast Android to PC?
Casting an Android phone to a PC is as simple as taking a picture. That's right, Airdroid Cast introduced the interactive method to allow connection between your PC and Android phone.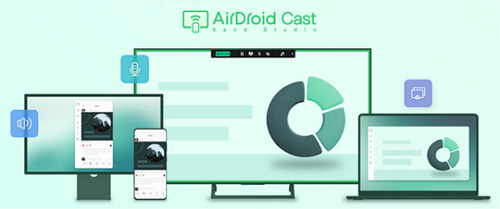 To connect your Android phone, follow these simple procedures:
Download Airdroid Cast on your PC and your Android Phone.

Open Airdroid Cast on your PC.

On your PC, you'll be displayed a QR code and a cast code.

Scan the QR or enter the cast code using AirDroid Cast on your Android phone!

There you go! Now you can interact between your PC and Android phone easily.(You can also choose "AirPlay" or "USB" options to create connection).
How to Cast iPhone to PC?
iOS features Airplay, which uses wireless technology to connect between devices. Initially made for Apple TV and Apple environment, Airdroid Cast also utilizes this technology to allow casting your iPhone to Windows PC.
To cast iPhone to PC, follow these simple steps:
Install and launch Airdroid Cast on your PC and iPhone.

Once you've opened the Airdroid Cast on your PC, select the "Airplay" mode on Airdroid Cast.

Next, on your iPhone, open the control center.

You'll see two squares overlapping on the control center or the "Screen Mirroring" option. Tap on that.

Once you've opened the Screen Mirroring option on your iPhone, you'll see an option of "Airdroid cast - XXX".

Select that and wait for the magic to happen! If you want to control your iPhone screen on PC, simply click the control button and follow the instruction to finish some setting, then you can start to use iPhone on PC.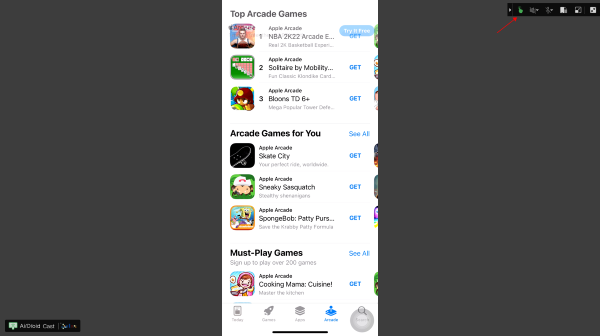 Note : AirDroid Cast supports 3 connection methods: WLAN (local&remote network), AirPlay and USB. Except the above mention, you can choose any method as you need.
Conclusion
Casting from Android phone to Xbox One is made easier using iMediaShare. For screen casting on Xbox One you must use the AirServer Xbox Edition. Casting on iPhone is found to be easier than the Android. You can watch videos and play music of your mobile on Xbox One using these methods without any delay.
Also, suppose you're a PC gamer. In that case, the best possible option to cast your phone to your gaming device is using Airdroid Cast, which allows effortless and convenient connectivity between the devices.
FAQs about Casting Phone to Xbox One
1. What Is Needed to Cast to Xbox One?
You will need a WiFi connection and screen mirroring software to be downloaded and installed either on your Phone or Xbox One.
2. Can I Cast Audio to Xbox One?
Yes. You can cast audio to Xbox One from Windows PC while playing audio and video files.
3. Why Can't I Cast to My Xbox One?
If you fail to cast to Xbox One, simply check the WiFi connection. If the network works, then try to restart all your hardware devices, and then start casting again.
4. Can I Connect My Phone to My Xbox One with Bluetooth?
Yes. You can turn on Bluetooth in your Xbox One and your Android or iPhone. Then open the Settings app on your phone, find out the Bluetooth settings, find Xbox One, and then tap to pair.
Was This Page Helpful?