7 Best Browsers For Android TVs [2023 Guide]
The availability of web browsers on Android TV plays an integral role in extending the features of smart TVs. It allows you to visit different websites, stream TV shows and movies, use social media, and even cast PC to TV.
However, in order to get all of these features and benefits, you need to choose the best one for your TV. In this article, we'll discuss some of the best web browsers for Android TV. Keep reading to learn all about them.
First of all, let's discuss some basics.
What is an Android TV?
A smart TV that runs on the Android operating system is called an Android TV. An Android TV allows you to use numerous apps available in Google Play Store, such as Netflix and YouTube. Moreover, you can also play games on an Android TV.
Part 1:Does Android TV Have A Built-in Web Browser?

The availability of a built-in web browser is heavily dependent on the specific model of the Android TV you have. Most of the latest Android TVs from companies like Sony and Philips have a built-in web browser. On the other hand, smart Android TVs from companies like Xiaomi are unlikely to have a built-in browser.
The good thing is even if your Android TV does not have a built-in web browser, you can download it. Keep reading to know which is the best web browser for your Android TV.
Part 2:7 Best Browser for Android TV Listed
Following are the top 7 best browsers for Android TVs:
1Puffin TV Browser

A common issue with some of the browsers available in Android TVs is that the TV's remote does not properly work with them. Puffin TV Browser has resolved this problem because it is specially designed for Android TV OS. Lightweight, high speed, and user-friendliness are some of the key characteristics of Puffin, due to which it is so popular among Android TV users.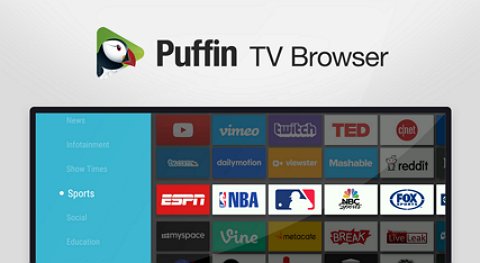 Some of the key features of the Puffin TV-Browser are:
Optimized for large screens.
Fast browsing speed.
Support for Adobe Flash
Ability to add QR codes to add favorite sites.
Strong privacy policy to provide a safe and secure browsing experience.
2Google Chrome

Chrome is not pre-installed on all of the Android TV operating systems, mainly because there is no version of Chrome that is dedicated to Android TVs. Instead, the Chrome you get from the Play Store on your Android TV is repurposed to fit on the larger screen.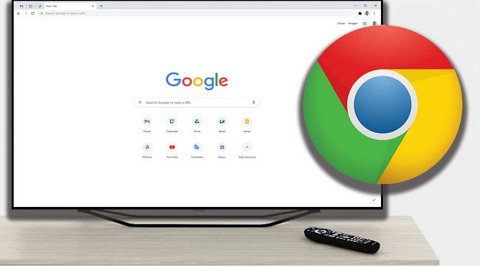 Nevertheless, once you install Chrome, you can use it to fulfill your basic browsing requirements. If you are used to using Chrome on your Android smartphone or tablet, you can import all of the bookmarks and history into your Android TV.
Note: Keep in mind that the TV's remote is often not compatible with Chrome, so the exact controls can vary from TV to TV. Therefore, if Chrome is not working on your particular Android TV, you should get one of the other browsers.
3DuckDuckGo

DuckDuckGo is another user-friendly and reliable web browser for Android TV. Unfortunately, it's not available on the Google Play Store on TV, but you can sideload it through the APK file. It works great on Android TV, just like Android smartphones.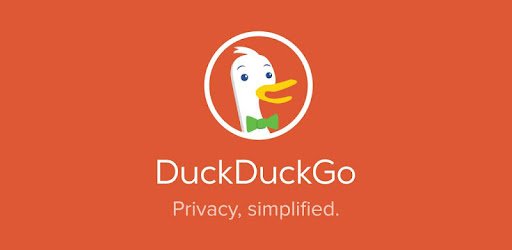 Some of the features that make DuckDuckGo one of the best browsers for Android TV are:
Anonymous online browsing to ensure you can access websites on your Android TV without them getting stored in history.
You can enable an automated history-clearing feature on DuckDuckGo to ensure your data is cleared after a certain period of time.
The dark mode is available to enhance your browsing experience.
4TV Bro

TB Bro is a great browser for Android TV because it has been designed specifically for Android Smart TVs. It offers maximum integration and compatibility with the Android TV remote. Moreover, you get various other great options in TV Bro, such as the ability to bookmark your favorite web pages, voice search support through the TV remote, and a fast download manager. You can also add different shortcuts in TV Bro to make browsing quicker and easier on Android TV.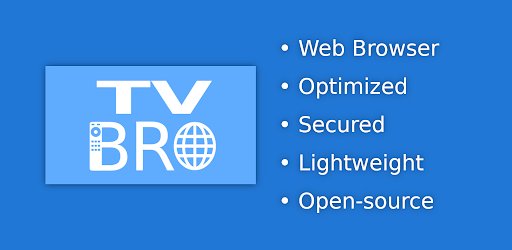 Another unique aspect of TV Bro is that it is an open-source project. Therefore, if you are a developer or coder who loves exploring different tools and apps, you can access the code of TV Bro and analyze its features, and work even more closely.
5Mozilla Firefox

Mozilla Firefox is one of the most popular web browsers for Android, Windows, and iOS devices. Firefox for Android TV also enjoys similar popularity as people used to running Firefox also like it on the larger screen of their TVs.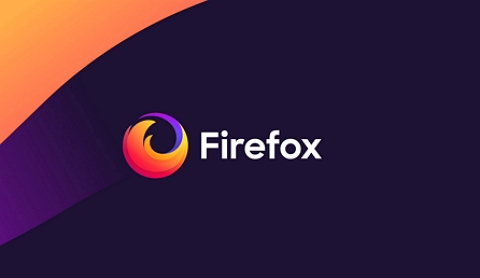 However, like Chrome, Mozilla has not released any Firefox for Android TV that is specially meant for the larger screen. Therefore, Firefox is not available on the Play Store on an Android TV, and you'll have to sideload the app to use it.
Some of the reasons why you might want to use Mozilla Firefox are:
User-friendly interface and similar working procedures like Firefox for Android smartphones.
Many users say that Firefox supports fast browsing and streaming, especially YouTube, on Android TV.
Firefox is lightweight and won't take up much space on your Android TV.
You can open numerous websites on Firefox, including AirDroid Cast Web for casting.
6TVWeb Browser

In terms of features and functionalities, TVWeb Browser is quite similar to Puffin TV-Browser. You can even think of TVWeb Browser as an old version of Puffin. However, it is certainly one of the best web browsers for Android TVs because of its simple yet highly effective interface.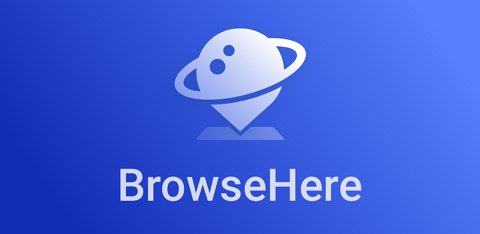 You can easily access your favorite search engines, such as Google, from the left-hand menu. Moreover, you can save your favorite web pages as bookmarks and access a few settings from the menu.
The simple interface of the TVWeb Browser makes it easy to control through the regular Android TV remote. Therefore, if you are looking for a browser with minimal features, you should definitely check out TVWeb Browser.
7Kiwi Browser

Kiwi Browser stands out from the other names on this list because it has the unique feature of blocking ads that can adversely affect your browsing experience. Moreover, Kiwi Browser has a user-friendly interface that makes navigation quick and easy through the simple Android TV remote.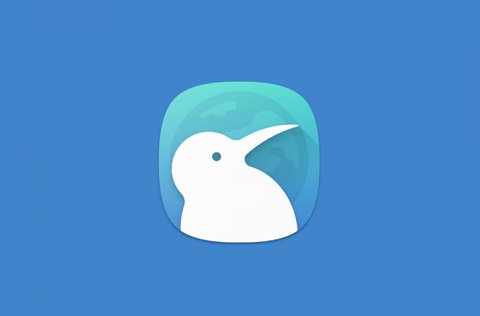 Two other unique features of the Kiwi Browser are:
It has a built-in translator app that you can use to translate the pages in the browser.
The dark mode is available to make the interface more appealing and easier on the eyes.
Part 3:Why Install A Browser on Your Android TV?

Are you still wondering whether you should install a browser on your Android TV in the first place? Well, you won't regret installing a web browser on your Android TV due to the following top 3 reasons:
Screen Casting and Mirroring
You can use a web browser to screen mirror your devices, such as a tablet, computer, or smartphone to Android TV. The best platform for this purpose is AirDroid Cast Web. It is a powerful tool through which you can mirror your device screen to the TV with fully synchronized audio and in the highest possible quality.
Enjoy the content of your device on the larger screen of your Android TV without installing any app on the TV.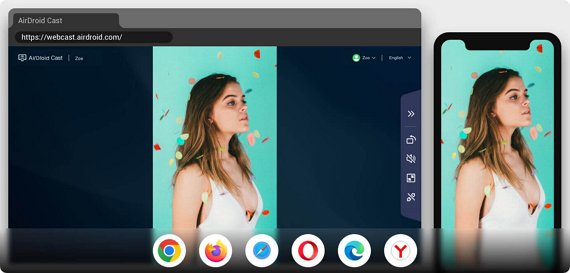 All you have to do is simply install the AirDroid Cast app on your sending device and open "webcast.airdroid.com" on the TV's browser. Simply scan the QR code shown on your TV through the scanner on the app. That's all! Hence, it is important to choose a fast and reliable web browser to fully enjoy screen casting.
Access Web Content

The reason why you should definitely install a browser on your Android TV is that it allows you to access different types of web content on your TV. For instance, in a business setting, you can access the company websites on Android TV via browser or open presentations via screen mirroring with AirDroid Cast Web. In addition, individuals can also enjoy web browsing on an Android TV and access streaming sites or even their personal social media.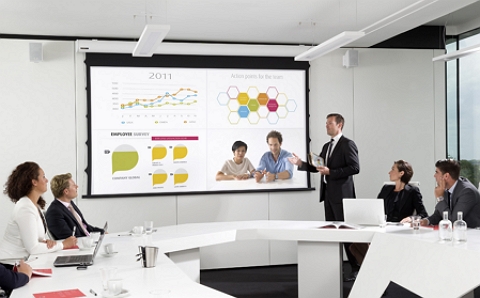 Great for Muti-task

Nowadays, most of us tend to use multiple devices simultaneously. For instance, even when you are watching TV, you might be using your smartphone at the same time to access certain websites. By installing a web browser on your Android TV, you can make sure that you have access to all of the content on the same system without needing to switch to other devices.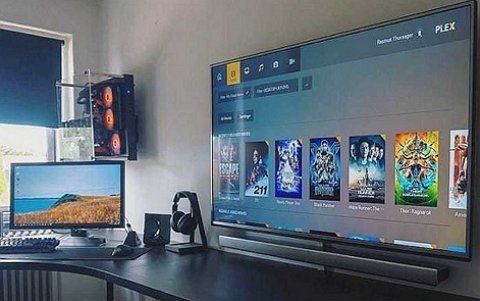 Part 4: Final Thoughts

The bottom line is that installing a web browser on your Android TV can open an endless world of possibilities in the form of numerous websites that you can access through the browser. AirDroid Cast Web is one of such highly efficient platforms that you will be able to access by installing a browser on your Android TV.
With AirDroid Cast, you can turn your Android TV into a full-fledged source of entertainment or even use it for professional purposes by casting the screen of your mobile phone or laptop to the larger screen of your TV through the browser.
Common Quesions about web browser on Android TV
How Do I Browse the Internet on Android TV?
Some of the modern Android TV models have built-in browsers. However, even if your TV does not have one, you can easily install it through the Google Play Store on your TV or sideload it via APK files. Once a browser is installed, you can start browsing the internet!
What is the best browser for Android TV?
Choosing the best browser for Android TV is heavily dependent on your personal requirements and preferences. Generally, Chrome. Firefox and Puffin TV-Browser are three of the most popular browsers available for Android TV. You can select the best browser by considering its browsing speed, user-friendliness, and other additional features.
Can I Install Chrome on an Android TV?
Yes, you can install Chrome on an Android TV. However, not all Android TVs have Chrome in their Play Store, so you will likely have to download the Chrome APK file to sideload the app into your TV.
What is the best free web browser for Roku devices?
Roku devices do not support web browsers and browsing in their built-in functionalities. However, some third-party apps like Web Browser X can be used for browsing.
What is a good web browser for Android TV which blocks ads?
Kiwi Browser, DuckDuckGo, and Puffin TV-Browser are the three popular browsers for Android TV that supports blocking ads. These browsers have strong privacy policies and feature to disable ads and facilitate quick browsing.
Was This Page Helpful?