Streamlining Remote Support: Understanding and Managing Remote Access Code
In today's electronic globe, where innovation plays an essential function in our lives, remote support has become essential to ensuring smooth procedures, solving concerns, and supplying support to customers worldwide.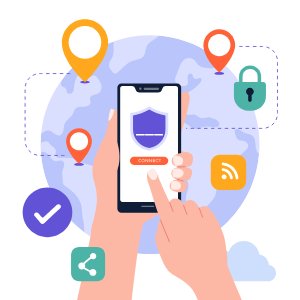 In this post, we'll explore the globe of remote support and discover "Access Codes" power in enhancing the procedure. And we'll present you with a durable option that boosts your remote support.
Recognizing Remote Access Codes
What is a remote access code? A remote access code is a special identifier to give safe, secure, and encrypted accessibility to a tool or system from a remote area. It functions as a safe and secure portal permitting licensed people to attach to a tool without entering passcodes. This code ensures that only assigned people can access the tool while still protecting the user's privacy.
The Meaning of Remote Access Code for Phones
Remote access codes play a vital function in streamlining the procedure. Instead of relying upon physical accessibility or sharing login credentials, customers can provide a time-limited access code to the other person to link to their tool from another location.
It gives a smooth way to offer technological aid to smartphone customers. These codes allow fast links between assistance employees and phone owners to fix issues remotely.
Imagine a situation where a good friend or relative has a technological issue on their phone, and you wish to help them. By gaining a remote access code, you can access their phone from another location, check out the display in real-time, and direct them detailed to solve the problem. It's like having an online aide from another location connect with their phone.
Remote Access Code for Phones
Do you know how remote access codes are applied to mobile devices?
Remote access codes provide a smooth, safe, and secure technique for remote support, particularly for smartphones, such as smart devices and tablet computers. Remote access codes simplify the procedure and encourage individuals to look for easy technological support.
How to Generate and Use Remote Access Codes on Phones
1. Getting the Access Code.
Users can use remote support software to produce a one-of-a-kind access code for remote access by assistance personnel. This code is time-limited and runs out after a certain duration to guarantee safety.
2. Sharing the Access Code.
The generated Access Code is securely shared with the mobile device user via a trusted connection channel. It can be done through email, messaging apps, or a support portal.
3. Entering the Access Code.
The Mobile Device User enters the provided access code into the Remote Support application on their device, which triggers this action and initiates connecting request.
4. Permission Granting.
Once the Access Code entry is complete, the user grants permission for the support technician to establish a secure connection with their device.
5. Remote Interaction.
Once established, help tech sees real-time access to the user's mobile device screen, allowing them to see firsthand issues and either guide or perform whatever necessary actions are required in remote connection mode.
Support & Compatibility for Different Phone Platforms (including iOS and Android)
With its wide range of phone platform compatibility and support, AirDroid Remote Support offers consumers a smooth experience on various devices. Users using iOS or Android smartphones may effectively get technical help by utilizing the power of Remote get Codes.
AirDroid's Remote Access Codes provide a consistent and easy support experience, whether debugging a problem on an iPhone or leading an Android customer through a challenging procedure.
Examining Remote Support for AirDroid
A strong and adaptable solution, AirDroid Remote Support provides smooth and effective Remote Support for both people and enterprises.
AirDroid for Business provides enterprises with a broad range of tools to simplify Remote Support. It enables support staff to remotely access and troubleshoot mobile devices, reducing downtime and increasing productivity. By doing this, organizations can effectively monitor and fix technical problems across their full network of devices.
AirDroid Remote Support for Individuals focuses on making remote support for friends and family as simple as possible. Its user-friendly features and capabilities make it simple for people to provide their loved ones with tech help.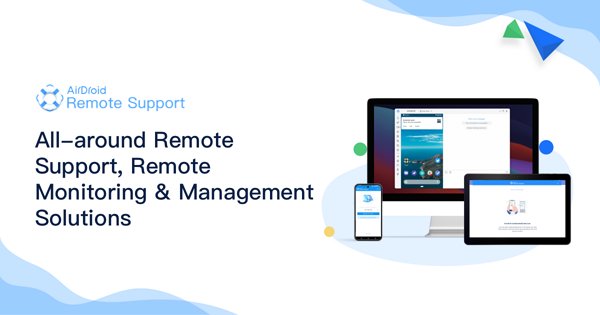 The procedure is simpler for non-technical users using AirDroid for Individuals, whether setting up a new device or diagnosing a problem. Because of the software's user-friendly design, even those without technical knowledge may assist their loved ones with various chores and obstacles.
Numerous advantages provided by AirDroid Remote Support improve the whole Remote Support experience, including:
Enhanced efficiency in troubleshooting
Equipping non-technical users
Seamless cross-platform support
Secure and encrypted connections
Leveraging Remote Access Codes with AirDroid Remote Support
The security of Remote Support sessions is greatly improved by using Remote Access Codes. How do they accomplish this?
Individual and Time-Limited Codes. AirDroid creates a different Remote Access Code for each assistance session. It lessens the possibility of unwanted access by ensuring that support personnel or other trustworthy employees get a unique code for each connection.
To further protect the device, these codes also have a short validity time, ensuring they immediately expire when the support session ends.
No Permanent Access. Remote Access Codes only provide temporary access, unlike conventional login credentials or remote access techniques. The connection immediately ends after the assistance session or the code has run out, leaving no lingering access points on the device.
Secure Authentication. To make sure that only authorized people may create or use Remote Access Codes, AirDroid uses strong authentication procedures. Adding a degree of security via authentication prevents unauthorized individuals from trying to connect to a device.
Guidelines for Managing Secure Remote Access Codes
When utilizing remote access codes, take into account the following recommended practices to provide the highest level of security:
Create codes as necessary
Securely share codes
Educate users
Configure remote access
How to Remote Access Another Android Phone via AirDroid Remote Support
It's simple to set up remote access codes on an Android phone.
Step 1.Download and launch AirDroid Remote Support on the mobile phone that you want to remote access.
Step 2.Download AirMirror on your phone so that you can instruct your friend or family member remotely.
Step 3.Ask them the 9-digit code on AirDroid Remote Support.
Step 4.Enter the 9-digit access code in AirDroid AirMirror on your phone to start a connection.
When to Disable Remote Access Codes and Why
There are several situations when it is required or advantageous to switch off Remote Access Codes in AirDroid, including the following:
Completed remote support session. To avoid unauthorized access to their device in the future, users may opt to deactivate Remote Access Codes. Nobody can use the device without creating a new code by disabling codes.
Heightened security. Disabling Remote Access Codes, while not actively seeking help, might be a proactive move for individuals who appreciate heightened security. Even if someone gets an outdated or invalid code, this blocks unwanted access.
Individual Privacy. Users who value their privacy may disable Remote Access Codes when they don't need assistance. They may decide when and how remote access to their devices occurs in this manner.
Conclusion
Distance support will become increasingly important as technology develops, with secure access codes critical in securing distant interactions for a more collaborative and effective future.
Remote access codes can streamline and safeguard the remote support procedure. These special codes provide a safe entryway for support staff and other reliable people to access equipment and give in-person help remotely.
AirDroid Remote Support provides seamless cross-platform support and ensures safe and encrypted communications. For improved Remote Support experiences, try "AirDroid Remote Support" right now.
FAQs about Remote Access Code
What Is a Remote Access Code, and Why Is It Essential for Remote Support?
A remote access code is a special identification that enables safe remote access to a device. Because it improves security, assures temporary access, and makes the connecting procedure easier, it is crucial for remote help.
Can I Use Remote Access Codes on My Mobile Phone for Remote Support?
Yes, you may use your mobile phone to obtain codes for remote help. Mobile devices, such as smartphones and tablets, are compatible with remote access codes, making it possible to provide effective help from a distance.
How Do I Turn Off or Disable the Remote Access Code When the Support Session Is Complete?
Generally, you don't need to disable it manually because the remote access code will expire automatically once the connection is established. But if you need to turn off the remote connection, just hit the button in the app that directs you to disconnect on your phone screen.
What Measures Can I Take To Ensure the Security of My Remote Access Codes?
Firstly, use trustworthy remote support software that has strong authentication measures. Secondly, create fresh codes for every help session, distribute codes securely via reliable channels. Thirdly, specify expiration dates for codes, and instruct users to only exchange codes with reputable support staff.
Was This Page Helpful?