Can You Use Radmin Viewer & Server on Android?
Do you require a remote server to gain access via your phone? Radmin is a remote desktop application that allows you to connect to another computer over the internet and control it as if you were sitting in front of it.
It's perfect for IT professionals who need to remotely access computers or for users who want to provide technical support to friends and family. But can you use Radmin on Android?
Part 1. What is Radmin Viewer & Server?
Radmin Viewer: Radmin Viewer is a remote administration program that may be used to manage a local or distant computer. It installs on the local PC.
It offers several complex capabilities, such as remote control of the desktop screen, file transfer between server computers and the client, and the ability to construct a voice or text conversation between the communicating parties.
Radmin Server: On the remote PCs to which you'll connect, the Radmin Server should be installed. It is constantly running as a service, thus, it is immediately loaded when Windows starts.
Radmin is well-known for its extreme security. When you attempt to access a remote computer, the Radmin Server asks you to securely authenticate using a login detail and password.
Key Features of Radmin
Highest Speed: Radmin is the quickest remote control program in the market. Its specific low-bandwidth optimizations allow you to handle a distant computer easily, even when connected through a dial-up modem or GPRS.
Highest Security Level: Radmin operates in encrypted mode, encrypting all data, mouse movements, and keyboard signals using strong encryption and randomly sourced keys for each remote computer connection.
Easy to Use: Radmin is incredibly easy to use. The majority of Radmin users feel that its main benefit is its simplicity. Everyone agrees that the layout is simple to use and that the software is simple to operate.
Part 2. Does Radmin Work on Android?
For some reason, Radmin Viewer is not compatible with Android. It is PC-to-PC solely in terms of control, so the answer is NO, Radmin doesn't work on Android.
Part 3. Radmin Alternatives to Control Android from PC
The Radmin viewer is not available on Android, although there are other alternatives that provide comparable functionality. Here is a selection of the finest alternatives with comparable features. Let's take a view!
1 AirDroid Personal
If you want to control an Android from the computer, AirDroid Personal is definitely the greatest! AirDroid Personal is an Android mobile device management suite, which lets you access and controls your mobile phone from any computer, anywhere, making your multi-screen life simpler and more focused.
With AirDroid Personal, you can send SMS, monitor app alerts, transfer files, and completely manage your phone from your computer and more. Below are more detailed features of AirDroid Personal:
1. Compatible with all Android phones and tablets:
Through AirDroid Personal, you can access and control any smartphone or tablet, as long as they are based on the Android operating system. There are no limitations on specific brands or models.
2. Remotely access cellphones from home or the workplace:
With just one smartphone, you can use AirDroid Personal remote control feature to access the others whenever you want. When you need to connect to your workplace's internal network, just connect and remotely operate your cellphone in the office.
3. Improve job efficiency:
Instead of grabbing your phone and scrolling, AirDroid allows you to operate your distant mobile devices directly from your computer. Improve your job productivity by focusing just on one screen.
Also, AirDroid Personal supports check phone notification, check and send messages on your PC. Moreover, you can answer and make phone calls on computer directly with AirDroid Personal.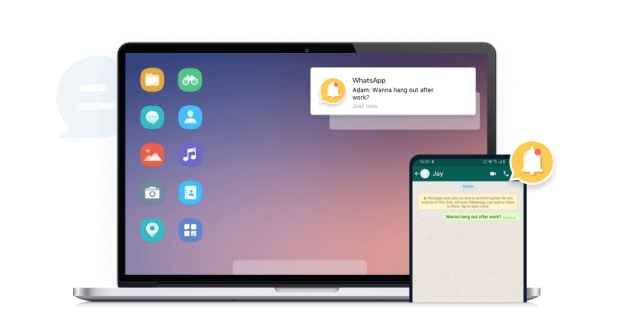 4. Transfer files and management:
As a mobile device management suite, AirDroid Personal also supports file transfer between different platforms. Also, you can manage your phone files via your computer directly.
5. Use your phone as a camera:
AirDroid Personal has the remote camera/monitoring feature, you can check and listen to phone surroundings via AirDroid Personal. Therefore, you can turn your phone into a security camera or pet camera at your home.
6. Play mobile games remotely on your PC:
With AirDroid Personal screen mirroring function, you don't need to install an Android emulator to play and control mobile games on your PC. A larger screen means a better gaming experience.
How to Control Phone from PC with AirDroid Personal?
AirDroid Personal is the most powerful and user-friendly remote control software for Android. It's a piece of award-winning software that lets you control your Android device from a computer, and it's really easy to use.
It just takes a few mouse clicks to manage any Android device from your computer. Plus, you don't have to root your phone to use it!
Most customers like this option since it enables them to utilize the computer screen while still having access to their unmanaged Android smartphone.
To get started, get AirDroid Personal and install it on both your Android phone and computer. Start it up and log in with your existing AirDroid credentials. If you do not have any, just make one.

Allow the app access to your phone's features by following the on-screen prompts.

Thereafter, choose the Telescope symbol on the sidebar. The app will display all of the linked mobile devices.

To begin, choose the Android phone you want to manage and then click "Remote Control" Then you can totally access your Android phone on PC and completely control it.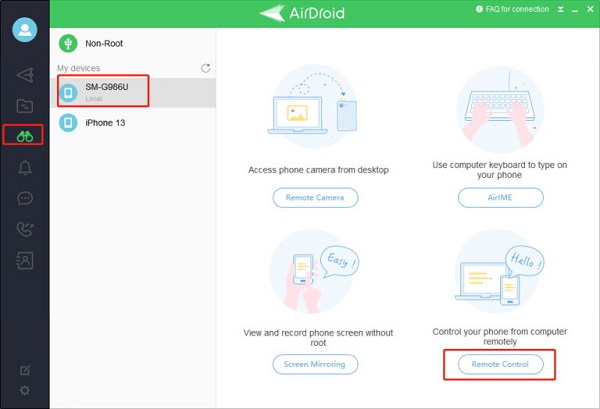 2Phone Link
Phonelink is a strong, unified communication software package that offers customers a high degree of integration, cooperation, and communication with their Ericsson-LG phone.
In addition to being budget-friendly, the PhoneLink product suite is also incredibly simple to set up and keep running smoothly.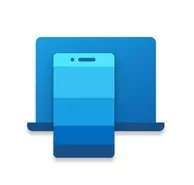 Key Features of Phone Link:
1. Receiving calls: The caller ID function of Phone Link allows you to see who's calling before picking up the handset. There are various ways in which this may be useful.
You may choose which calls to take a break from your job and which to ignore. It's a great method to make a more human connection with callers.
2. Transferring calls: Phonelink allows for simple call handoffs. Users may check the attendance of their coworkers using the presence window and make more informed call transfer selections.
An instant transfer may be made by the user to speed up the call distribution process. The alternative is to utilize Phonelink, which allows users to simply consult with coworkers and move between calls.
3. Screen popping: By clicking an icon in the preview window, a business application contact record connected with an incoming caller's number may be accessed. If desired, this may be set to pop automatically.
3Vysor
Vysor enables you to share iOS and Android displays on any PC. Users may swiftly text on a smartphone using a keyboard or a mouse with this software. Vysor is available for Windows, Mac, and Linux, as well as as a web app.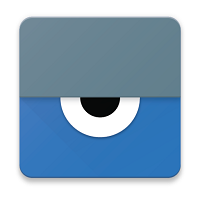 Key Features of Vysor:
1. Mirror and Control Android: Vysor allows users to share their Android smartphone through a USB cable. The Android may be shared wirelessly by using the Wi-Fi option.
2. Screenshots: Use the screenshot feature to capture the screen. Save screenshots on both smartphones and PCs.
3. Vysor Share: Vysor Share enables phone sharing with coworkers across the office; however, utilizing it requires a Vysor Pro membership. The gadget is made available to users all around the world.
4Scrcpy
Scrcpy interface is a free and open-source screen mirroring tool with a simple UI, making it an ideal starting point for novice users. Users may use either USB or Wi-Fi to link their gadgets for screen mirroring and notification management. What's more, it doesn't need to be run as root.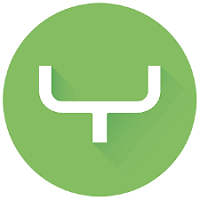 Key Features of Scrcpy:
1. Lightweight: When compared to other programs, Scrcpy uses fewer system resources.
2. Screen Sharing: Scrcpy allows you to share your phone's screen with colleagues or acquaintances.
3. No registration required: The majority of Scrpy's features are available without registering.
Part 4. Radmin Alternatives to Control PC from Android
Sourcing for the best app that suits your remote access feature can be stressful—looking for a better solution? Here are other apps that you can easily connect your PC to your android phone, also some key features will enable you to choose the one to your liking.
1TeamViewer
TeamViewer Remote Desktop Software provides remote access, control, and assistance for real-time connection difficulties. It provides all online conferencing, remote device access, ad-hoc assistance, team project management, and real-time problem-resolution capabilities on a single platform.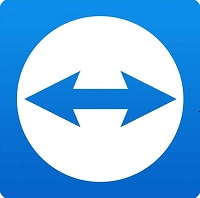 Key Features of TeamViewer:
1. Remote Printing: This makes it possible to print documents stored on a remote desktop, ensuring that the user always has access to the information. Setting up remote desktop printing is simple and rapid, allowing the printing of pages to begin immediately.
2. Unattended Remote access: A great tool for IT teams since it allows total management of who, when, and how to use network resources. It's a service people can rely on since it does what they need it to.
3. Screen Recording: As such, screen recording is a potent tool for making videos that can be shared and viewed by a wider audience. Screen recording software makes it simple to capture video for subsequent use in business and education.
2Splashtop Personal
Splashtop Remote Support is an IT and support team remote access and maintenance solution that lets users remotely access and support client computers.
Access Windows and Mac servers and workstations from any web-enabled device, including Chromebooks, Windows and Mac computers, Android and iOS mobile devices, and tablets running the Chrome web browser.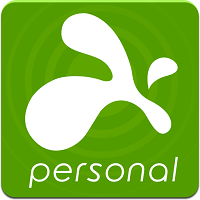 Key Features of Splashtop Personal:
1. Passthrough microphone and USB redirection: This makes it possible for the user to set up the program with little prior understanding of the underlying technological details. You may save wasted steps by gaining instantaneous access to the software through its portal site.
2. Operating Systems: Splashtop's Enterprise subscription lets customers route their local microphone to the remote desktop computer so they may work as if in the office.
The top-tier plan lets users utilize local gadgets like tablets, styluses, smart card readers, and printers as if they were hooked into the distant computer.
3. Remote Wake and Reboot: Splashtop allows users to remotely reboot and wake up computers. This helps administer remote computers from a central location, such as your workplace, or for accessing remote computers from your home.
However, in order for remote wake to function, both the remote computer and another device on the same network must be powered on and connected via LAN cable, and the remote PC must enable Wake-on-LAN (WOL).
4. Multi-Monitor Navigation: The program allows for simultaneous remote access to a computer by two members of a team. This may be especially useful for distributed creative teams working on a project or presentation from several places. Some of the remote access options we researched didn't have this feature.
3Chrome Remote Desktop
With Chrome Remote Desktop, you may access a remote device from your own. It doesn't cost anything, so it's great for both personal and professional use. It's compatible with several operating systems, including Android, iOS, and Windows.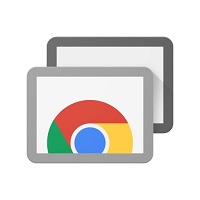 Key Features of Chrome Remote Desktop:
1. Quick Installation: This makes it possible for the user to set up the program with little prior understanding of the underlying technological details. You may save wasted steps by gaining instantaneous access to the software through its portal site.
2. Operating Systems: Compatible with a wide variety of mobile platforms, including iOS and Android. It's user-friendly and works on a wide variety of systems. Using gestures, the user may control the computer remotely.
3. Share Features: Establish a method of logging in remotely. By doing so, the user is allowed to allow another individual access to the system. The other user will have complete access to all of your data, including files, applications, documents, emails, and history.
3Unified Remote
By combining the Unified Remote mobile software on an Android or iOS device with the Unified Remote desktop client, users may take command of their computer from anywhere in the world.
A few examples of this include utilizing the touchscreen as a touchpad, typing on the phone's keyboard to access the desktop, and accessing shortcuts for apps like the VLC video player.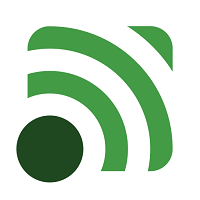 Key Features of Unified Remote:
1. Dedicated control: By installing Unified Remote, you may add virtual control panels for services like VLC Media Player and Spotify.
In this way, you may make use of the program-specific shortcuts you've come to rely on. A desktop computer may be put to sleep, restarted, or powered off using the included remote control's power button.
2. Screen Mirror: Screen mirroring is another Pro-only feature that greatly enhances the app's use. True to its name, this function will let you see the contents of your computer's display on your mobile device in real-time.
Part 5. Conclusion
So there you have it! Radmin is a great remote desktop application that has plenty of features to make your experience as smooth and easy as possible. But if you're looking for an even easier way to manage your devices from PC, check out AirDroid Personal. With AirDroid Personal, you can remotely access and manage all of your Android devices from one web or desktop interface. So why not give it a try? You might just find it's the perfect solution for you.
Was This Page Helpful?