5 Best Alternatives to Samsung Dex
Connecting your phone to your PC or laptop is a common and more streamlined way to transfer files, documents, images, and videos. Unlike various alternatives to Samsung Dex, it is not hardware but a platform available on all Samsung's flagship products released after 2017. Today's article will overview Samsung Dex and highlight the best alternatives. Read on!
Part 1: Overview Of Samsung Dex
Samsung Dex is a cutting-edge software platform that allows you to use your smartphone or tablet on a desktop monitor. It enables you to access various features and apps and control the operations using a mouse and keyboard. The company introduced it in 2017 with Galaxy S8. However, it also supports:
Galaxy S9, 10, 20, 21, and 22 series
Galaxy Note 8, 9, 10, and 20 series
Galaxy Tab Active Pro and Active 3
Galaxy Tab S4, 6, 7, and 8
Galaxy Z Fold and Fold 2 and 3
Part 2: What Features Does Samsung Dex Have?
Samsung Dex is one of the most popular platforms that enable the company's flagship products to support desktop experience. You can use the HDMI port to connect a screen or monitor to your Samsung smartphone or tablet. The best features of Samsung Dex are:
Keyboard Shortcuts: Dex enables you to use various keyboard shorts to control and manage different apps on your phone via a desktop monitor.
Smartphone as a Trackpad: If you don't want to use a mouse or keyboard, you can use your smartphone as a trackpad.
Improved Apps Accessibility: You can pin your most used apps on the taskbar. You can do this by clicking the "Pin Shortcut to Taskbar" button.
Wallpaper Customization: Samsung Dex allows you to customize your phone's theme and wallpaper on a desktop monitor, giving you a more immersive experience.
Part 3: What Are Advantages of Samsung Dex?
Although you can find various alternatives to Samsung Dex, this platform is unique and one of a kind, offering a wide range of benefits to the users of smartphones. Whether personal or business, Samsung Dex provides something for everyone. Here are a few advantages of the platform.
A Secure Platform
Companies use Samsung Dex to streamline their IT-related operations and improve their business tasks. For instance, you can apply your company's IT policies to Dex using the Knox APIs. It protects your company's data and provides you with customized features. The purpose is to comply with the security guidelines.
Improves Productivity
Every company wants to increase employee productivity, sales, and higher returns on investments (ROIs). However, this requires thorough planning, time, and preparation.
Samsung Dex allows companies to view smartphone content on a desktop monitor or screen, enabling employees to streamline their tasks and increase productivity. Dex is a cutting-edge platform for organizations to leverage smartphone capabilities on desktop monitors.
Enhances Multi-Tasking
Dex is a powerful platform for individuals and companies. Although multitasking is possible on smartphones, it is not easy. On the other hand, Dex allows users to have a more streamlined experience by leveraging the monitor resolutions.
For example, you can connect your smartphone to a monitor or screen using the Samsung Dex software and open multiple windows/apps, such as messages, notes, emails, etc., to perform the required tasks efficiently and quickly.
Part 4: What Are Alternatives to Samsung Dex?
Screen mirroring applications are typically the primary alternatives to Samsung Dex. However, some people consider screen recorders or remote-control tools as an alternative for Samsung Dex.
So, what are the apps similar to Samsung Dex? Are there any best Samsung Dex alternatives? Although you can find many products/apps on the market, we list the most reliable, efficient, and cost-effective Samsung Dex competitors.
1Airdroid Personal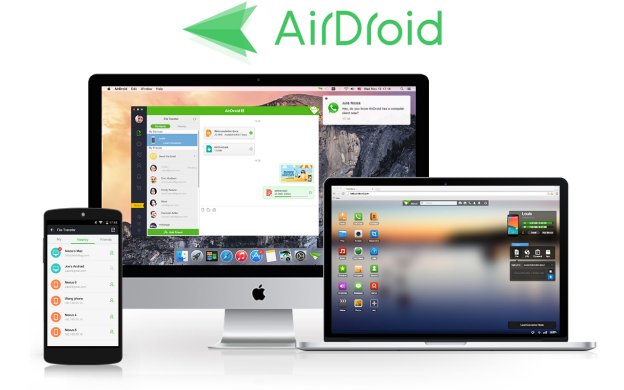 AirDroid Personal is one of the most reliable, highly functional, and cost-effective software for remote control, file transfer, remote camera, screen mirroring, and file management. With it, one can mirror a device's screen on the PC or laptop, transfer files remotely, manage documents, send messages, and make changes in the host's device via attended access.
Features
Compatible with Windows, Linux, Mac, and other operating system;
Control your device from PC/laptop;
Share computer screens for personal or business purposes;
Take screenshots and perform real-time screen recording;
Use a computer keyboard to type on your smartphone;
There is no need for a USB or HDMI cable.
Pros
User-friendly and intuitive interface;
Easy to set up and use;
free and Safe communication channel
Cons
It requires signing in and creating an account with your email address
2TeamViewer QuickSupport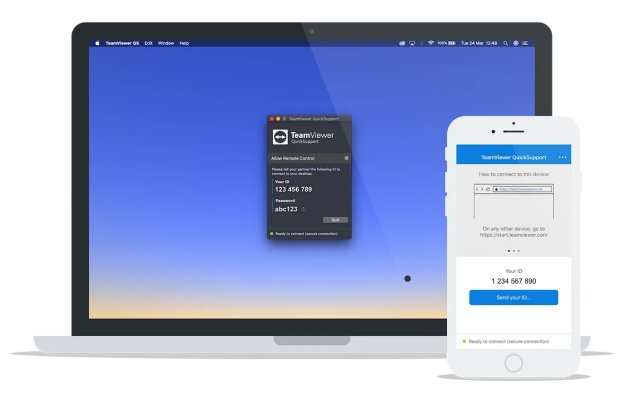 TeamViewer Quick Support is another alternative for Samsung Dex, allowing users to remotely control their Android smartphones or tablets. It requires you to install the app on your smartphone and another device.
The most significant feature of TeamViewer Quick Support is to remotely access and control a device in real-time. You can view your smartphone, PC, or laptop remotely and troubleshoot it efficiently and quickly.
TeamViewer supports APIs, alerts and notifications, access permissions and controls, assignment/calendar/attendee management, chat and messaging, and collaboration tools.
Pros
Easy connectivity between the devices;
Supports chatting, texts, voice-over, and video;
Supports remote printing;
Allows for "controls" customization;
Cons
Not for all Android devices;
Incompatibility with some OS systems is an issue;
Extremely slow file management and transfer
Relatively expensive than other applications
3 ApowerMirror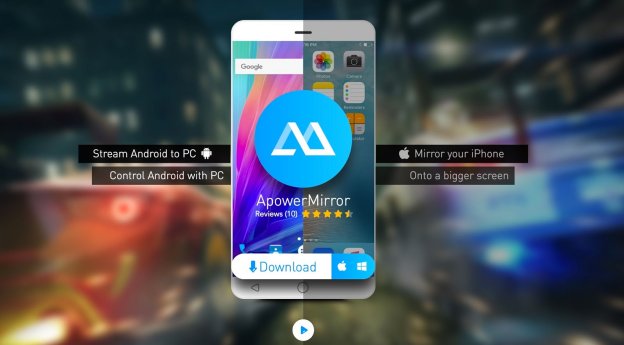 ApowerMirror is an app designed for Android smartphones. It enables users to mirror their smartphones on various platforms, including iOS devices, Android devices, Mac/Windows PC, or laptops.
ApowerMirror is a reliable device that mirrors your PC or laptop's screen to an Android device and supports all devices running on Android 5.0 or above. Not only is ApowerMirror efficient, but it is also fast, giving you real-time remote access.
Pros
Support full-screen display resolutions;
Allow for screenshots and screen recording;
Enables PC screen casting to a smartphone;
Mirrors screen between Android devices
Cons
Set up and configuration is daunting and time-consuming
Image quality is relatively lower than other apps;
Often stuck on launching;
4Vysor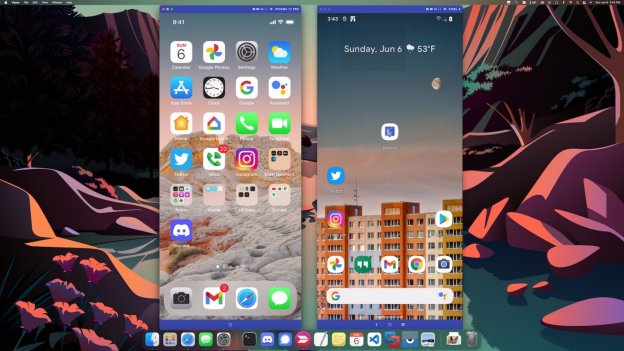 The Vysor app is one of the best Samsung Dex alternatives, allowing you to view and control your smartphone on your PC or laptop. Experts recommend Vysor for personal use, such as viewing text messages on your PC, playing games, etc.
For instance, the best feature of Vysor is controlling your Android operating system via a mouse and keyboard. In addition, it supports wireless screen mirroring functions, allowing you to mirror your Android smartphone to your desktop. If you have a college presentation, you can use Vysor.
Pros
A more streamlined installation process;
It supports a mouse and keyboard after connecting your Android device;
Compatible with various OS systems, including Windows, Mac, and Linux
Cons
Image or video quality is low, especially when using the free version;
The free version does not support video recording
5Scrcpy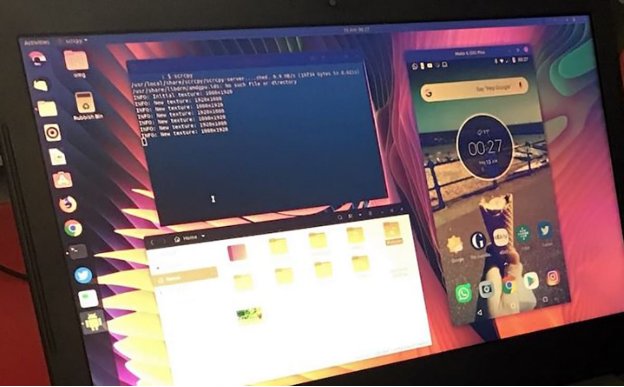 Scrcpy is a cutting-edge alternative for Samsung Dex, allowing you to control your Android device on Mac or PC. However, this software requires you to connect your device to your PC via USB or Wi-Fi.
So, you may not leverage the features if you don't have a USB cable or a slow internet connection. Anyway, this app is compatible with multiple operating systems, including Linux, macOS, and Windows 10.
Another best feature of this app is you can safely mirror your Android phone's applications on your PC. The installation process is simple and does not cause hassle. In addition, it enables you to install and debug applications through the Android Debug Bridge (ADB).
Pros
Support shortcuts to complete tasks quickly;
Simple launching and starting up;
Cons
It does not support audio forwarding;
Complex user interface that confuses beginners.
Part 5: What's The Difference Between Samsung Dex And Its Alternatives in Features?
The primary difference between Samsung Dex and its alternatives is that the former allows for a more desktop-like experience. The latter is none other than screen mirroring software applications with a few additional features.
For example, Samsung Dex enables you to connect your smartphone to a monitor or screen. On the other hand, AirDroid Personal allows you to remotely access your phone or tablet from a PC or laptop.
It also supports other features, such as transferring and managing files, documents, images, and videos. It gives you access to apps like WeChat and WhatsApp on your PC or laptop.
Unlike Samsung Dex, Scrcpy displays and controls your smartphone from your PC, and Vysor lets you view your Android device on your computer. ApowerMirror and other apps share similar features with Vysor and Scrcpy, but they are pretty different from Samsung Dex.
Part 6: Can The Alternatives Replace Samsung Dex Completely?
A dozen alternatives to Samsung Dex support various platforms, such as Windows, iPhone, Android smartphones and tablets, Linux, and Mac. However, the best alternative for Samsung Dex is AirDroid, with excellent features, ensuring reliability, efficiency, compatibility, and cost-effectiveness.
Bear in mind that not a single app can completely replace Samsung Dex because it is a one-of-a-kind software application that ensures an immersive desktop experience. You will feel like using an operating system like Windows after connecting your smartphone to a monitor using Samsung Dex.
Part 7: Final Words
Samsung Dex is a cutting-edge platform that has bridged the gap between computers/laptops and smartphones, ensuring flexibility, productivity, and immersive desktop experiences.
We recommend using Samsung Dex for your Android phones. However, if you are looking for an all-inclusive app compatible with iOS and Android, look no further than AirDroid Personal.
Was This Page Helpful?