How to Track Calls and Texts from Another Phone
Is it possible to track phone calls and text messages for free? Well, yes, it is, in fact, practically possible. However, the big question is, do you know how to track messages and calls from another phone?
Tracking is a common thing nowadays. You can track your location; you can track your order, you can track your fitness progress, etc. Just name it – you can track anything. And so, tracking calls and messages from another phone is becoming a common practice too.
For example, let's say you want to know who your spouse has been talking and chatting with in secret; you can look for tracking software. As of now, many tracking devices can help you achieve this.
Let's start by showing you how to track messages and calls from another phone.
Top 3 Apps to Track Calls and Texts from Another Phone
Before we dive into highlighting and discussing ways to track calls and texts, it is essential to keep in mind that each app has its pros and cons. Some tracking apps are good at one thing, while others are good at another. However, finding an application that offers the most benefits is the key to achieving your tracking goals.
And so, to help you do this, we recommend the following three best apps that can help you track messages and call for free or a limited fee. So, let's get started.
1AirDroid Parenting Monitoring App
AirDroid Parenting Monitoring App ideally is the best of the three apps that we are going to talk about in this post.
Why so, or what makes it great? You may ask!
This app is one of the few designed with incredibly high standards algorithms that make it deliver accurate and instant results. This app can easily track countless things from more than one device.
How Does the AirDroid Track Cell Phone Calls and Texts from Another Phone?
This tracking app is designed in that it allows you to do remote monitoring without the person using the other phone knowing. It can only be achieved by ensuring that the phone you intend to track aspires to this app, which will be installed only on your phone.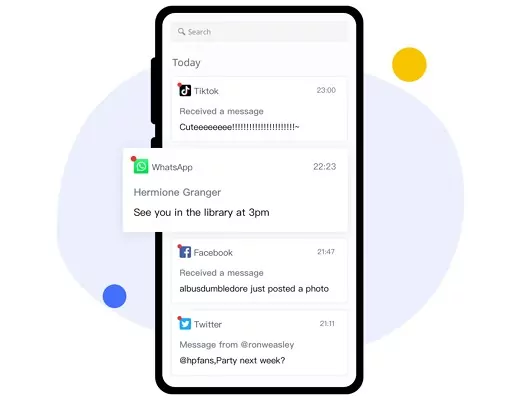 All the tracked details will be delivered to you as a daily and weekly report. Therefore, you don't need to keep constantly looking and monitoring that phone for fear that they will delete the conversation. All the activities completed on the other phone will be captured by this app and stored in different spaces so that even if they delete their calls or messages history, you can still see them.
Now let's move to the next app;
2MYCELL SPY
Another cool monitoring app that can help you track all calls and text messages from another phone is MYCELL SPY. This app is the second best application we recommend trying as it helps you track more than one device and more than one thing.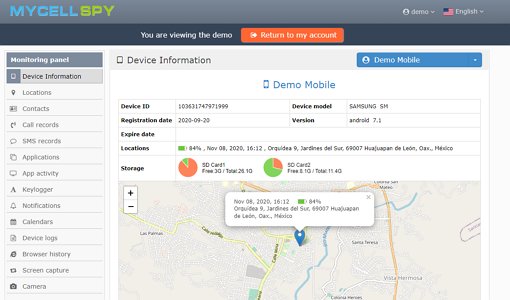 For example, you can track your spouse's phone and your employees. Also, you can use this app to track the live location of a person by simply tracking their phone. But since we are tracking phone calls and messages, let's explain how it works.
How Does Mycell Spy Track Phone Messages and Calls from Another Phone?
This application is designed as a monitoring app that keeps track of your calls and messages. So, it ideally works by intercepting messages and not only SMSs alone but also multimedia messages such as videos and images.
It monitors both outgoing and incoming calls and delivers all necessary details regarding that specific call. For example, it gives the timestamp (when the call was made) and duration (how long the call lasted). Finally, you can use this app also to record phone calls from other phone calls.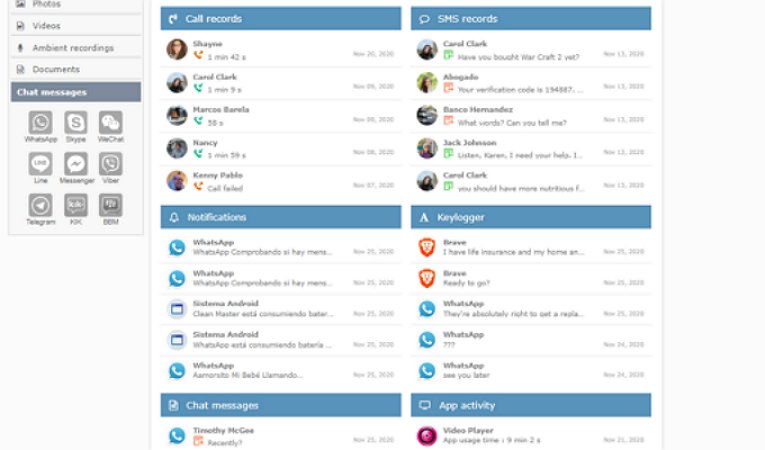 How Do You Access All This Information Later On?
After tracking and recording all details on messages and calls, they are then displayed in a web interface. The recorded phone calls can also be stored online and are easy to access whenever you need them.
3mSpy Phone Monitoring App
Here is another best phone tracker to help you find the truth and stop relying on a hunch.
It is another app that features a super-advanced algorithm to help you monitor every tap or keystroke from another phone. You can easily see who someone has been talking to and what he has been talking about lately, be it through calls or messages.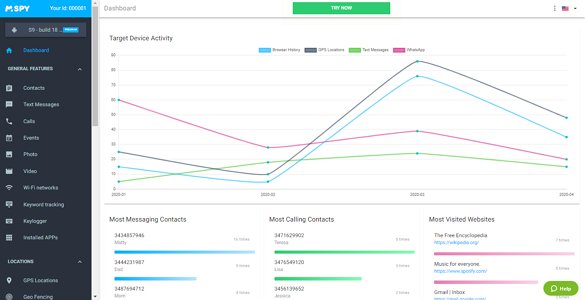 This app is also designed with several very useful quality features, for example: Keylogger, Screen Recorder, Stealth mode. It is available for both Android and iOS users. And as shown in the screenshot above, it tracks all relevant details.
Why is Airdroid the Best Option of These Three Apps?
AirDroid Parenting Monitoring App is one of the super advance monitoring tools that can be used to track almost everything.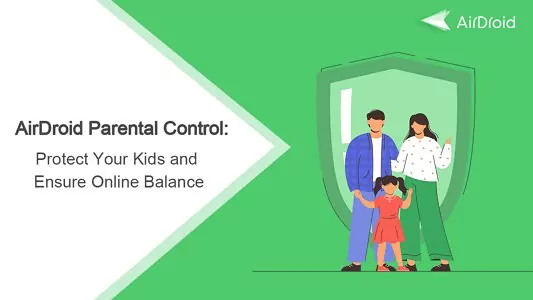 And really, to help you understand why this app is the best, here are some of the beneficial core features that most tracking tools out there lack:
a) Remote Monitoring: When it comes to monitoring someone's phone, you need an app that delivers accurate data and ensures you remain invisible. And this app is fitted with a screen Mirroring feature that helps you look at the current screen and know what they are up to at that specific moment.
Furthermore, the Remote Camera and One-Way Audio also help you see and hear what's happening in the surroundings. These features, therefore, make tracking messages and calls from another phone easy and effective.
b) Sync App Notifications: Get notified at the same time they get a text message or a phone call. This feature is handy as it puts you on the same page as the phone user, meaning you can conveniently intercept what they are about to do without your consent.
This feature also helps track social media notifications and messages, meaning you are covered all through, with no need for another app.
c) Daily Usage Report: Since you will be busy all day through, you will need an application that will give all information even if some have been deleted. With this app, you will get all detailed data on who called or texted, at what time, what they talked about, and how long they talked together.
Besides these three features, this app offers other services also, such as location tracking and App & Screen Time Management.
How Do You Get This App?
To get this app, head to Google Play or App Store to download the app. It only takes the following three simple steps to have this app running on your device:
Download and Install: This is the first step, which involves Installing AirDroid Parental Control on the parent's device.
Sign up and sign in: After downloading and installing the app, you must create an account and sign in before moving forward to tracking calls and messages from another phone.
Bind other devices: To tracks messages and call from another phone, you will need to pick up that phone to install AirDroid Kids so that you can bind it to your device.
Bottom line
To track cell phone calls and texts for free is available, but it is important to note that those free apps aren't good. Instead, you can opt for other apps like AirDroid that will give you a free trial to see if it works before committing to it. The free app can be full of hidden and malicious algorithms that can be harmful to your device, as well as the fact that it can collect important personal information from your device.
How to track calls and texts from another phone is as simple as the monitoring tool you are using. You will struggle if you choose to use a user-friendly tool that doesn't have a user-friendly interface. So, pick the best choice possible to make your user experience easy and fun.
Was This Page Helpful?