[Top 3] Mobile POS Solutions: All You Need to Know
In today's world, the development of mobile networks and the popularity of mobile terminals enable people to be online and consume anytime, anywhere. The mPOS market is forecast to reach around $60 billion by 2030. Therefore, it is the general trend that mPOS will become the most widely used on the market.
However, before choosing mPOS system, you should know more details about mobile POS solutions, like how mPOS works and its benefits, challenges, applications, etc. Now, let's dive in!
Part 1: What is a Mobile POS Solution?
Mobile POS system comes under software-as-a-service(SaaS) that can be accessed directly from a mobile device. It can be used to process payments and speed up the checkout process which brings better customer experience and efficient business experience.
mPOS is typically portable, unlike traditional cash registers. This makes it simpler for businesses to swiftly and effectively process payments. For example, It simply allows your waitstaff to quickly process payments from customers' tableside.
Therefore, mPOS systems offer considerable advantages over traditional cash registers. It's an ideal point-of-sale system for different businesses, including food trucks, street vendors, restaurants, and more. The mobile POS system works smoothly on multiple platforms, including Android and iOS.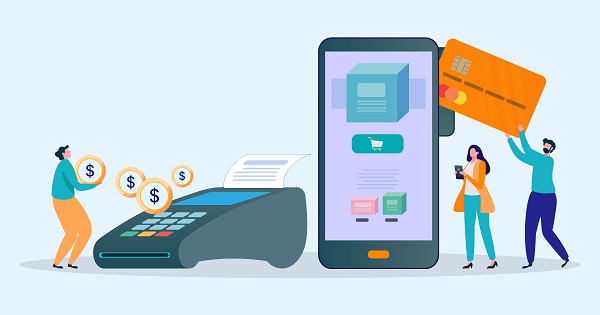 Part 2: How Does mPOS Work?
Mobile POS systems often require connectivity to mobile devices. Once connected, you need to download the accompanying app and sign up for an account. The app will then automatically detect the linked device and allow transactions to be processed instantly so businesses can easily streamline inventory management and manage payments across locations.
Part 3: Which Industry Needs Mobile POS?
Ideally speaking, mobile POS software solution is suitable for all businesses which involve selling products to customers directly. Below are some industries that need mPOS to take their businesses to the next level.
1Restaurants
Mobile POS system is useful for on-site customers to pay their bills on their tables instead of queuing up in front of the traditional POS system.
Besides, customers can self-order through mPOS system. That is why restaurants have started using mobile POS solutions to cater to a larger section of customers quickly. This enhances the customer experience as everyone prefers hassle-free transactions.
Mobile POS system is highly useful for small and medium restaurants as it lowers setup costs and overhead costs. It also cuts down the workload on staff, especially during peak hours. Besides, the mPOS system makes business management more transparent.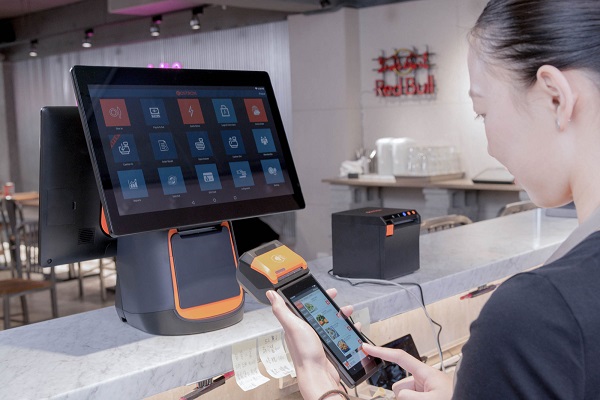 2Shopping Malls and Supermarkets
Everyone loves to shop in shopping malls and supermarkets. But everyone hates to stand in the queue and wait for their turn to come to pay near the POS system. But supermarkets and shopping malls can have mobile POS systems to address the issue and make their customers happy. Mobile POS payment solutions offer instant payment options on the go.
There are more payment options, and checking out will be faster than usual. From a business perspective, the management of data will be better, and the security in transactions will be greater. Setting up a mobile POS will cost way lower than a traditional POS system. You can set it up at cashier POS terminal, self-checkout kiosk as well as on vending machines.
3Retail Stores
There is always an issue of providing changes or accepting worn-out notes and bills in retail stores. This issue can be easily addressed through mobile POS as customers can pay through their debit or credit card as well as digital wallet. There is no need for customers to carry cash. Besides, retail stores can offer loyalty points to repeat customers and customers can avail cashback and discount offers as applicable.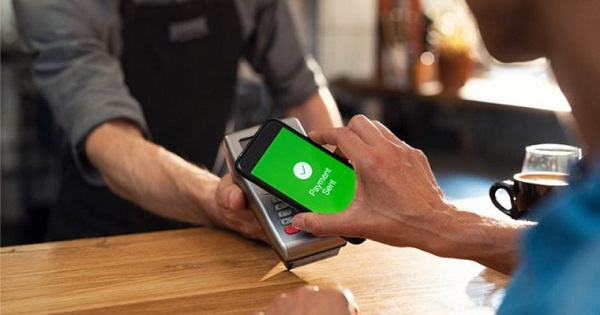 Part 4: What are the Benefits & Challenges of Using a Mobile POS?
Every POS system has certain benefits and challenges, and you should be aware of them before you go for the best mobile POS solutions for your business.
※ Benefits:
Here are some of the most important benefits of mobile POS, and they are the reasons why mPOS is becoming popular.
Low Setup Cost
One of the main reasons why mPOS is actually feasible for business is its low setup cost. Small and medium businesses are always looking for ways to cut down costs to reach breakeven and maximize profit.
Mobile POS solutions cost way less than traditional POS systems. This is because you can convert your smartphone, tablets, and compatible mobile devices into POS system.
All you need is to buy a card reader externally. You can also integrate QR code payment app for instant payment without any card.
Besides, there is literally no installation cost involved as you can set it up easily. There is no need for dedicated POS hardware or electronic register. You can choose from POS software subscriptions as per your requirement and budget.
Enhance Customer Service
Mobile POS is beneficial not only for businesses but also for customers. mPOS enables customers to avoid long queues for payment and get it done instantly on the go. This saves time for your customers and improves their experience.
Moreover, advanced mPOS systems offer a wide range of payment options including trending ones such as digital wallets. Therefore, all local and alternative payment methods will be available to the customers' delight due to seamless checkout options.
Instant Payment Completion
Mobile POS offers an instant payment option anywhere. There is no restriction on a specific location where the customers need to pay. Besides, there is no cash register involved. Accepting payment has become instant and quicker than ever before. You can show up at events, conferences, shows, and doorsteps of customers and process payments instantly through mPOS.
More Efficient for Employees
Mobile POS systems are easy to operate, and they keep records of all transactions. Therefore, there is no need for backups of the sales register. Employees can get the payments done from the respective customers without waiting in long queues.
Transaction management gets efficient as total sales and revenue can be checked anytime. Employees can also check and manage inventory and get alerts when the stock is low.
Reduce Line Wait Time
The main reason why big stores are going for mobile POS is that they want to offer customers to pay in their comfort. Since mobile POS system is portable through smartphones or tablets, customers can pay anywhere without waiting in a queue. During peak hours, mobile POS systems help in reducing line wait time and enhance customer experience and satisfaction.

※ Challenges:
Although mPOS brings lots of benefits for business, however, at the same time, it comes with challenges. Here are some challenges mobile point-of-sale systems may face, but some of them can be taken care of easily.
Device is Down
Mobile POS system needs a mobile device to work on. If the device is down for some reason, the mobile POS system will not be reachable. That is why it is always recommended to get a mobile POS system on multiple devices so that there is no downtime for customers and businesses. This helps to recharge the devices from time to time to handle a full workday comfortably.
Insufficient Troubleshooting Support
Since mobile POS is a relatively new concept to most businesses, there may not be enough mPOS troubleshooting support available. Due to insufficient support, the device can face downtime longer than expected.
This will lead to a bad customer experience and therefore, an alternative POS system must be available. You can talk care of the issue with a remote mPOS support and maintenance solution to fix the issue instantly from anywhere.
Device Data Security
Since an internet connection is essential for mPOS, there is always a concern over data security. With the popularity of mPOS on the rise, the instances of cyberattacks on mobile devices for businesses have increased.
Since payment is an integral part of mPOS, a cyberattack can affect the customers as well. However, modern mobile POS apps are enhancing their security to waive data security concerns.
Threats of Device Theft
Since you need a mobile device for the mPOS system, there is always a chance of the linked mobile devices getting stolen. Mobile device theft is relatively easy due to its portability, and there have been instances where some wicked people stole mPOS devices as well.
Bonus: How to Overcome POS Challenges?
We have already stated that the challenges in using mobile POS system can be easily overcome. You can have multiple mobile devices to avoid downtime. You can choose from the best mobile POS solutions for better data security.
When it comes to insufficient troubleshooting support and mPOS management, you can use a mobile device management solution. Here we highly recommend AirDroid Business Android MDM through which you can get control over and manage any mobile POS device remotely from anywhere.
Thereafter, you can perform the necessary troubleshooting steps to fix the issue. This ensures instant troubleshooting and minimal downtime for mobile POS devices. There is no need to wait for remote support staff's physical access to the faulty mobile devices.
Key Features of AirDroid Business:
Here are the key features of AirDroid Business that can help your business overcome the challenges in mobile POS system conveniently.
1Troubleshoot Remotely
AirDroid Business allows any remote support staff to access the faulty mPOS device and troubleshoot the issue instantly. There is not going to be any waste of time in traveling to your place and fixing the technical issue in your mobile POS device. Besides, you can get remote control on the mPOS devices and update apps, and change settings as required.
2Track Device Location
We have talked about device theft as a challenge in mPOS devices. AirDroid Business lets you track the location of all the connection mPOS devices. Therefore, if it gets stolen or you misplace it, you can spot it and recover the device by tracking its location.
Besides, you can check where your staffs are when they carry mPOS devices with them while delivering products.
3Manage Device in Group
Sometimes, you might have multiple mPOS devices due to your business. At this time, with AirDroid Business, you can make groups for mPOS devices and manage them effectively.
You can automatically roll out app updates, transfer files in bulk, update data as per requirements as well as fetch data for a better understanding of the business. Basically, you can streamline day-to-day management tasks in groups rather than individually.
4Monitor POS System Health & Resource Usage
With AirDroid Business, you can check the mPOS device health such as device temperature and battery status. You can charge the device timely before it becomes dead. Besides, you can check device storage as well as memory.
5Get Alerts When POS Device Doesn't Work Properly
AirDroid Business monitors your devices 24/7 and sends you alerts as soon as it detects abnormal events in mPOS devices, so you can check and fix the problem right away.
In addition, AirDroid Business provides the automated workflows feature, so you can set up the custom alert condition or scheduled task, when they are triggered, the automated workflows can troubleshoot the problem automatically.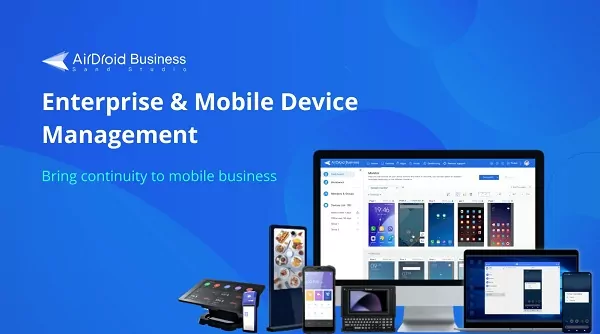 Part 5: What are the Best Mobile POS Solutions?
You will come across several mobile POS solutions and the market is expanding thick and fast. But you need to choose the best and the most popular mobile POS solutions so that you get more features and better security. Here are the top three best mobile POS apps you can consider for your business.
1Toast POS
Toast POS is the best mobile POS solution for restaurants. The app is designed to enhance restaurant operations, boost sales and ensure a great customer experience. There are options for contactless and handheld ordering as well as payment. It is suitable for quick service as well as full-service restaurants. The app integrates marketing options and team management.

2Shopify POS
Shopify POS is a popular mobile POS solution that you can use to sell products in person. It is available for Android and iOS. With it, you can sell almost anywhere, including brick-and-mortar stores, markets, and pop-up shops.
Additionally, you may use it to keep track of your inventory and orders across all of your open sales channels, including your online store and retail locations. Even your store's orders may be viewed and managed through the app. However, there is no option for completing payments offline.

3Clover
Clover is a mobile POS app for small businesses. In fact, there are dedicated POS systems available that have software and hardware. It is particularly useful for those having a merchant account.
You can accept payments from customers through credit cards through swipe, chip, and tap as well as online payments. It is perfect for online ordering, eCommerce for retail as well as online invoicing. All sales can be easily tracked, and you can manage your business efficiently.

Part 6: Final Words
Mobile POS solution is the next big move for retailers to take their business to the next level. We have stated the benefits and challenges of mPOS solutions and the businesses where the system is highly applicable. We have also stated how you can overcome the challenges through AirDroid Business and make the most out of mobile POS solutions for your business.
FAQs about Mobile POS
How much does a mobile POS system cost?
The cost of a mobile POS system depends on the software and hardware requirements. If you install a free mobile POS system on your smartphone, it will cost you nothing. But a full-fledged mobile POS system can cost from $50 to $200 per month. In a full-fledged mPOS, you can have a card reader as well as retail registration and inventory management systems.
Can I do POS with my phone?
Yes, you can definitely install a mobile POS app on your smartphone or your tablet and perform all the POS operations. You can make purchases and payments. Payment can be done through cards as well as digital wallets.  Similarly, you can run your business virtually and process sales quickly.
Can we use POS machine without card?
Modern POS machines have options to pay without card. The tap and pay option is common for contactless payment. Without a card, you can use NFC system as well as make payments through digital wallets as applicable.
Can POS work without internet?
Yes, there are advanced POS systems available that can work in offline mode without an internet connection. You can accept payment through credit cards even when there is an internet outage and therefore, your business will not get hampered. All the transactions are stored locally and they are processed when the internet connection gets back.
Was This Page Helpful?