[2023] 5 Best Way to Store Video Files Online/Offline
Storing videos is a necessity in our personal and professional life. You might want to store videos of your daughter's school recital. Or, you may be trying to capture that latest presentation at your office.
In any case, the challenge is to store the large videos in such a way that doesn't compromise quality and provides quick access when needed.
The best way to store video files is a matter of dispute. You can choose an online method for unlimited space and quick access. But that comes with a price tag and requirement for an internet connection. Plus, you have to trust a third party.
In contrast, offline methods like SD cards and DVDs are easy to use. However, they provide limited storage and are not as secure. So, let's try to find some common ground.
Best Way to Store Videos Offline
There isn't a doubt that your media files are more manageable when you store videos online. But it also means granting a third-party control over your content. Plus, there are monthly storage fees, the requirement for an internet connection, and the reliance on the host to access your videos.
In contrast, storing videos on an external hard drive, SD card, or USB drive gives you complete control over your content. You can carry the files around with no interference from a third party. Plus, you can even access your files at places with no internet connection.
External Hard Drive
An external hard drive can offer up to 500GB to 2TB of storage space. It is readily available at most computer and electronic stores. You might not even have to spend fifty dollars to get one. And it is a small portable device you can easily tuck in your pocket or backpack. Here's how you store videos on it.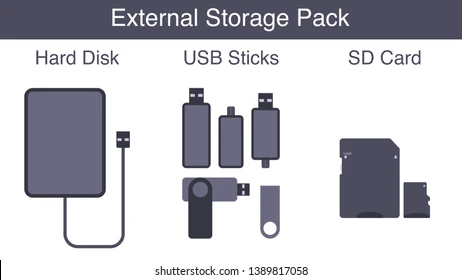 Step 1: Connect the External Hard Drive to your computer using a USB cable.
Step 2: Once connected, locate the drive. You will see it listed in the navigation pane of File Explorer.
Step 3: Copy and paste your intended video and photo files to the external hard drive.
Step 4: Click the 'Safely Remove Hardware' icon in the taskbar after successfully storing the files on the drive.
Step 5: Select the "External Hard Drive," right-click on it, and choose 'Eject.' This ensures your video files have been properly transferred to the drive, and you can now safely disconnect it from the computer.
DVD and Blu-ray Discs
DVDs and Blu-ray discs are other physical media for the safe storage of your videos and photos. Usually, these discs let you store up to 50GB or bigger videos in perfect quality. You can instantly insert the disc into a player and watch the video without experiencing any buffering or interruption, unlike online storage. Let's see how you can burn your videos and photos into a disc-
Step 1: Select the videos and photos you want to store in the disc and gather them in one folder.
Step 2: Download and install free DVD-burning software on your computer.
Step 3: Put a blank disc in your computer's DVD drive. Your installed software should automatically identify it and tell you to select it as the target disc.
Step 4: Open the burn ware and select "create a new disc" (This differs according to your choice of software).
Step 5: Drag and drop the folder to the burn ware's interface. If you wish, you can add a 'Menu' to your DVD during this step. This will make the DVD more organized and professional. Then preview to ensure everything is as you wanted it to be.
Step 6: Click on the 'Burn' button to finally burn everything to your discs. This may take a few moments. Once it's done, the software interface shall inform you, and you can safely eject the disc.
SD Cards
Another cheap, portable, and third-party independent way for storing videos and photos is SD Cards. They are widely available, small, and lightweight. If you have shot a video with your Android device, then SD cards are one of the easiest options for storage. Just make sure you have selected the card as your preferred site of storage for media files.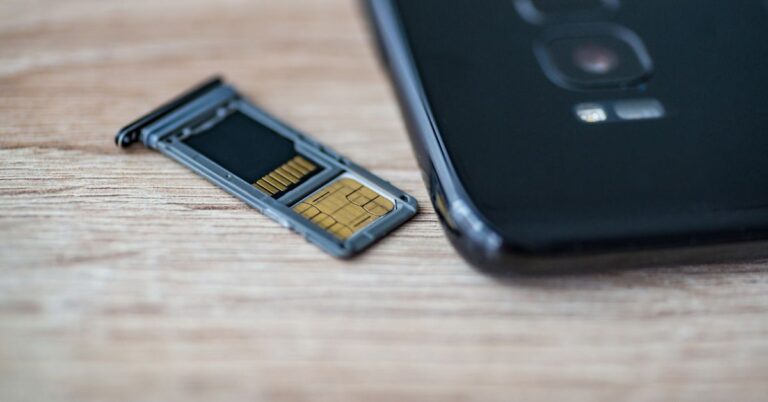 To play the SD card video on another device, you simply disconnect it from the phone and insert it on another device. If your computer doesn't have the required slot for the SD card, use a USB card reader to create the connection.
Best Way to Store Pictures and Videos Online
Online storage is one of the most preferred to preserve videos and other media files. You don't have to worry about management and backing up your files when you choose online storage.
Plus, there is the option for unlimited storage and instant access from anywhere on the planet, considering you have internet there.
Vimeo Storing
If you are storing videos for professional reasons, Vimeo Storing is one of your best options. Because Vimeo provides high-quality playbacks and is designed for collaboration, also, you wouldn't be bombarded with annoying advertisements when watching your saved videos on Vimeo.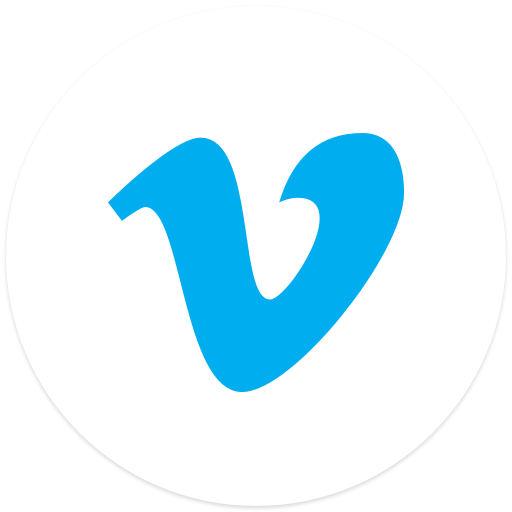 Key features
The free plan offers up to 5GB of storage.
View videos in HD or 4K HDR.
Use analytical tools to measure the engagement of your content.
Various customization options.
Easily integrate with various other video storing applications.
Pros
Best for professional and office use.
ADs free experience no matter what plan you are on.
The free version provides adequate storage space.
Cons
The monetization option is limited.
Erroneous billing following free trials.
Upload can sometimes be very slow.
Price: Start from $12/month
Google Photos
Google products are always a delight, and this one isn't an exception. With its huge space and smart management system, Google Photos stores videos pretty well. It also creates an online backup for your precious files. So, even if you lose your devices, your files keep intact.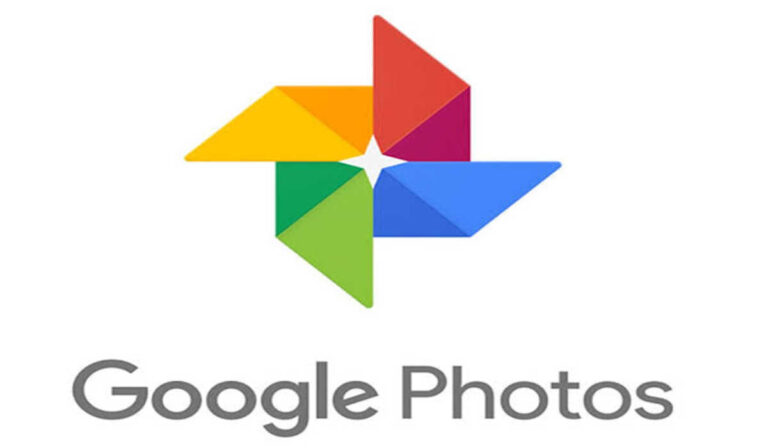 Key features
15GB of free space comes with the creation of your Google account.
Extend to 100GB space at only $1.99/month.
AI-powered system for smart management of your files.
User-friendly interface.
Good exploring and sharing options.
Pros
Low-priced option for storing videos online.
Automatically sorts your files in the best possible manner.
Excellent integration with Android.
Cons
Unlimited storage has been discontinued.
Inadequate built-in sharing options.
Price: Starts from $1.99/month
Store Videos With AirDroid for Quick and Free Access
The best way to store pictures and videos is offline or online. You don't have to carry around a disc or memory when you store videos online. You can access and stream your videos from anywhere. However, you must be ready to experience an interruption, see ads, and sometimes not get a connection.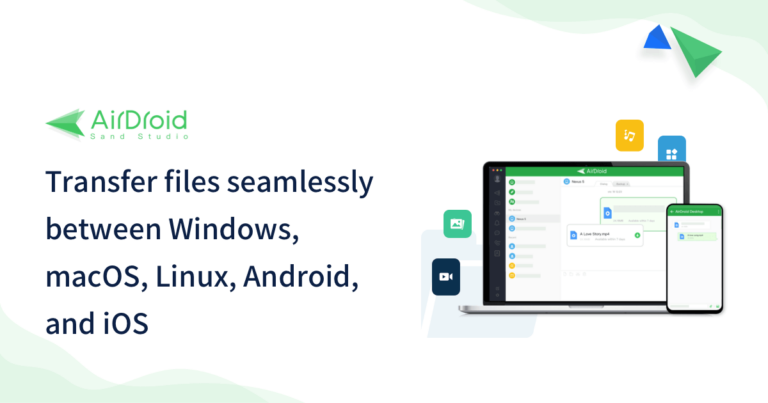 So, how can you get the best of both worlds? The solution is AirDroid Personal. With AirDroid personal, you can maintain a base device that stores all your video and photos. This might be a mobile phone with a massive SD card that you keep at home or a PC with large storage. Meanwhile, you can use other devices to access the files on this device remotely.
Key features of AirDroid Personal
Compatible with all the common device platforms and video formats.
Upload and access video files at incredibly fast speeds.
Use screencasting to throw the video you are watching on a bigger screen.
You can utilize the remote phone's camera as a surveillance tool.
Instantly transfer new video files to your remote device.
Pros
Setting up the connection between devices is fast and easy.
Serves as an emergency backup for your valuable media.
Secure your files from cyberattacks.
Price: 29.99$/year
How do You Choose the Best Way to Store or Transfer Your Videos?
If you have sensitive material on your videos and don't want the hackers to get a hold of them by any means, store them in a disc or card. But remember, you will lose the material if your disc or card gets damaged. From that aspect, storing videos using a secure option like Google Photos might be your best option.
Besides storing video, you may also need a powerful tool to send video files across different platforms, such as transferring video from Android to PC or vice versa. AirDroid Personal is the ideal choice. In that way, you don't have to worry about your files falling into the hands of cybercriminals. At the same time, you got back up for your videos and the ability to access them remotely.
FAQs
How can I store videos on an external hard drive fast?
Copy-pasting or dragging and dropping large video files from your computer to a hard drive can sometimes take a long time. This usually happens when you are using an old USB cable. So, set up the connection using a USB 3.0 or advanced model for the fastest uploads.
What is the best cloud to store videos other than Google?
One of the oldest and most well-trusted cloud storage services for large videos is DropBox. You get up to 2GB of free space when you are on the free plan. Plus, many collaborative features in DropBox let remote employees work on the same file simultaneously.
Was This Page Helpful?