4 Apps for Screen Mirroring iPhone to Ubuntu and More
iPhones are state-of-the-art mobile devices that offer their users the best features. It possesses terrific features, and it provides some of the best features of many other smartphones. In some ways, iPhone still shares characteristics with other mobile phones. For instance, the average size of a smartphone screen is about 5.6".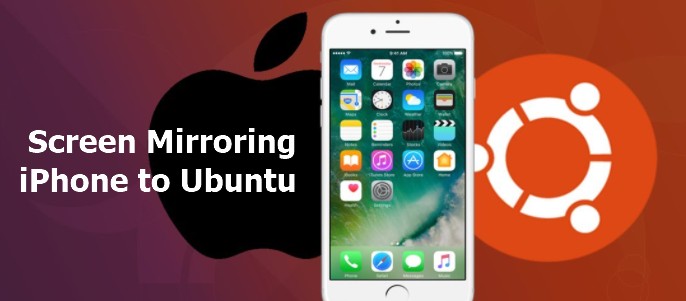 The dimension of iPhones is also in this range, which is quite similar to those of other devices. Hence, you may need to mirror your screen on a larger display. Suppose you want to mirror your iPhone on a computer, one of the operating systems you can use is Ubuntu. Follow through as this article shows you how screen mirroring iPhone to Ubuntu is possible.
Part 1: How to Mirror iPhone to Ubuntu
Before you can mirror your iPhone to a larger screen, you need to connect your iPhone to the screen. You can establish connectivity between the two devices through cable, Wi-Fi, or Bluetooth, and in some cases, you have to use more than one connection simultaneously. The mirroring software often determines the network you will use to connect the two devices.
Another vital feature before establishing a connection between two devices, the app needs to be installed or accessed through the web on both devices. Hence, the app must be compatible with the operating system. Furthermore, some apps have features for controlling your iPhone from the larger screen. This section has a list of applications that you can use for the Ubuntu screen mirror.
1AirDroid Cast
AirDroid Cast has a web version that makes managing your device possible without an actual app installation. It is a trusted tool for sharing your iPhone screen to Ubuntu PC.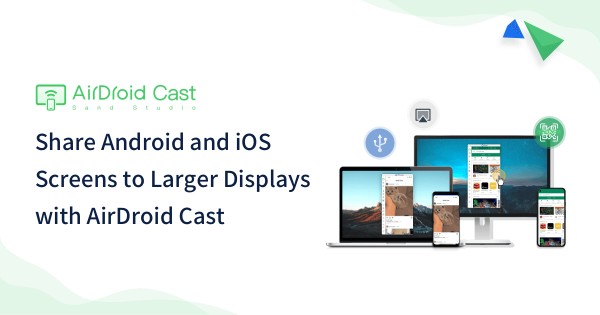 Tips: If you use AirDroid Cast to mirror an iPhone to a Macbook or Windows computer, you can also remote control the iPhone on your computer.
2UxPlay
You can mirror your iPhone screen to Ubuntu by using UxPlay. This app is an open-source mirror server for Linux. It is mainly used as a screen mirror for iOS users to share their screen on a host PC running Linux. The UxPlay server and the client/host PC must be on the same LAN (Local Area Network), i.e., Wi-Fi connection. The steps for using it are shown below.
Step 1. Download UxPlay.
Step 2. Extract the files in the zip or cloned folder.
Step 3. Open your Linux terminal and enter the UxPlayer directory. It is often UxPlay-master.
Step 4. Enter these commands;
mkdir build
cd build
cmake...
make
Step 5. In the build repository on your computer terminal, enter this command;
./uxplay
Step 6. On your iPhone, open the Control Center and click on Screen Mirroring. Select UxPlay from the list.
3TeamViewer
TeamViewer is another app for mirroring your iPhone to Ubuntu. It provides you remote access to your iPhone. The remote access and support solutions that TeamViewer provides is its main feature. Unlike other apps, TeamViewer does not need its users to create an account before using it. The simple step is to install the app on your iPhone and Ubuntu computer. You can also use the web mode on your computer. After that, enter your computer's TeamViewer ID and password.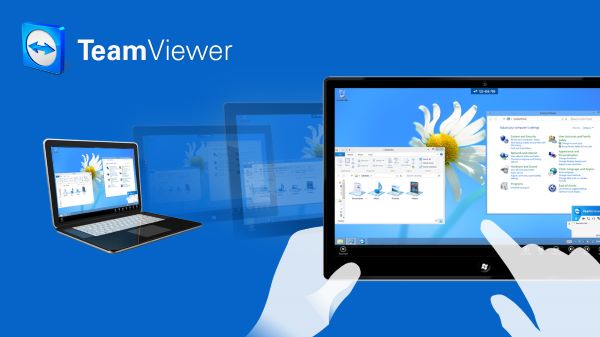 Features
You can use TeamViewer to transfer files from iPhone to Ubuntu OS and vice versa.
Your screen is mirrored using the highest security standard.
It can mirror your screen to more than one monitor.
4Anydesk
AnyDesk is an exceptional mirroring app for iPhone and other iOS devices. Users have commented that it is very fast when mirroring your iPhone screen on Ubuntu PC. Using it is straightforward; you will get a unique code after installing the app on your iPhone. You will use this code to confirm the Ubuntu PC you connect with. You will see this code displayed on the computer as well.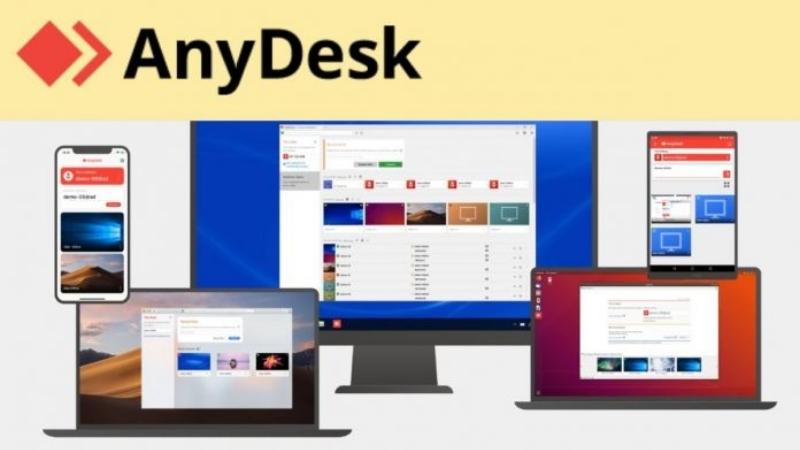 Features
Anydesk is fast and it is not heavy.
You can try it for free.
Part 2. What Is Ubuntu? Is It Better than MacOS?
Ubuntu is one of the members of the Linux OS. An OS manages the hardware resources of your PC and other systems. The Linux OS is a group of open-source operating systems based on the Linux kernel. Apart from Ubuntu, there are other distros (or distributions) on the Linux kernel like Kubuntu, Xubuntu, Fedora, Gentoo, Manjaro, elementary OS, Arch, etc.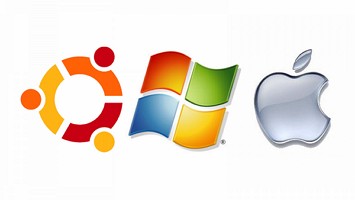 It is said to run faster than Windows 8 and 10. However, macOS is faster than Ubuntu because it runs on Apple hardware that is optimized explicitly for macOS. A general study shows that Linux is faster than macOS. Apart from speed, Linux provides real-time updates for its users. That way, they do not need to reboot their reboot.
Bonus: How to use AirDrop to Transfer Files to Ubuntu
AirDrop is a service on Apple Inc's iOS devices. It is used for sharing and receiving files, images, and many other media with your Apple devices. When setting up AirDrop, the two devices must be near each other.
The reason is that they are connected over Wi-Fi and Bluetooth networks, and these networks must be in range before you can use the AirDrop feature.
Step 1. Put on your Bluetooth and Wi-Fi.
Step 2. Click on share and select AirDrop.
Step 3. Click on the iPhone name of the receiving device to send it.
Conclusion
Changing your OS from macOS or Windows to Linux Ubuntu should not prevent you from provided above. Some of these solutions have terminal and web alternatives to perform the function smoothly. Furthermore, you can use some of them to control your iPhone remotely from your Ubuntu PC.
Q 1. Can I Connect iPhone to Ubuntu?
Yes, you can connect your iPhone to your Ubuntu OS. It would help if you had software that works on your iPhone and Ubuntu OS. If the app does not work on both devices, you can use alternatives that you do not need to install. Some only need web access to connect your iPhone to an Ubuntu OS. You can use the apps listed above for this.
Q 2. How Do I Transfer Files from iPhone to Ubuntu?
You can transfer files from iPhone to Ubuntu through your AirDrop. This feature enables Apple device users like iPhone to share and receive files. As long as your Ubuntu OS has Wi-Fi and Bluetooth connectivity options, it will be listed on your AirDrop, and you can send your files through it. You can also use a USB cable or alternative apps to transfer files from iPhone to Ubuntu like iFuse, Local, iCloud, Photo Library, etc.
Q 3. How Do I Mirror My iPhone to My Laptop Using Ubuntu? 
Using Ubuntu, you can mirror your iPhone screen to your laptop by installing compatible apps. Also, you have to ensure that the Bluetooth and Wi-Fi are turned on to establish a connection with the iPhone.
Was This Page Helpful?