How to Play Subway Surfers on PC/Mac for Free?
Subway Surfers Online is one of the most entertaining games on mobile. You play as Jake, the rambunctious teenager who is on the run from a crazy inspector. Jake is caught doing graffiti and now he must run from the relentless pursuer, avoiding obstacles on the way. In this article, we will show you how to play Subway Surfers on PC/Mac for Free. You can't miss it.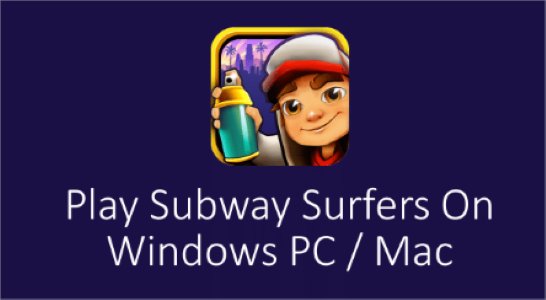 1How to Download and Play Subway Surfers?
Subway Surfers is originally a mobile game. Given below are the steps to download and play it on Android devices/iPad/iPhone.
You just need to go to Google Play store.
Type Subway Surfers in search bar.
Download the game from there.
It will be installed shortly on your mobile. iPad follows the same procedure as Android and iPhone in this case.
2Play Subway Surfers on PC/Mac for Free Through AirDroid Cast
There is a exciting way for playing Subway Surfers without using emulators on your PC. You will not have to deal with buggy controls or pull your hair out because a key wasn't working. There is a much better and neater way.
What if you were playing your favorite mobile game using your Android's controls, but with a much larger screen? Sounds wonderful, doesn't it! With tools like AirDroid Cast, you can easily do that.
AirDroid Cast
AirDroid Cast is a powerful and easy-to-use screen-sharing tool. You can project the mobile phone's screen onto a larger display. This means that whatever you do on your Android or iPhone can now be projected to the screen of your Mac, PC, or even laptop. This sharing of screens can be easily done via Wi-Fi, Airplay or cable. To do that, you will have to follow the given instructions.
Step 1.Download AirDorid Cast on your both devices

You will have to first download AirDroid Cast and install it both on your phone and your PC or Mac.
Step 2.Select the connection way

Now you will have thress options to connect your phone to PC/Mac. Via Wireless: you need to scan the QR code or imput 9 Cast code using your phone. Using Airplay is a quick way to connect your iOS devices to your computer. You also can use a Cable to connect your devices.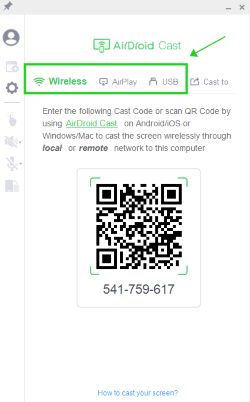 Step 3.Allow Permissions

If you are Casting for the first time, a pop up window of Record Audio will emerge which will ask you to mirror the device's audio. You have to click on Allow.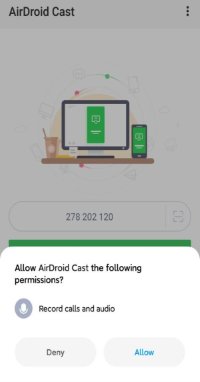 Step 4.Enjoy playing Subway Surfers on PC

Once connection is established, the your phone screen will show automatically on your computer. You can now play Subway Surfers on PC or any mobile game through AirDroid Cast.
Pros of AirDroid Cast:
Cast at your convenience - AirDroid Cast has multiple casting options for you to choose from including Wireless, AirPlay, and USB. You can cast both an Android and iOS device to your PC.
Enjoy high-quality audio and video - You get to have an immersive experience with high-quality video. Suppose you're opening the music of this game, you can benefit from AirDroid Cast's two-way audio feature.
Tips:If you want to use the function of controlling your computer to playing Subway Surfers, you need to subscribe the AirDroid Cast premium.
3Play Subway Surfers on PC/Mac Using Emulators
Another way to run a mobile game on your PC is through the usage of emulators. However before we dive into that, we must understand what emulators are. Emulators are special software programs that allow you to run a program from a completely different device on your computer.
Mostly, these emulators are used for running video games or completely different software on an operating system. For example, people also use special emulators to run Linux on Windows. Given below are steps for running Subway Surfers on your PC using an emulator. Make sure that you have a Google account.
BlueStacks
BlueStacks is one of the best emulators. It has over 130 million users, and it is one of most reliable emulators for playing mobile games. Using this emulator, you can easily play Subway Surfers on your PC using this emulator.
The emulator allows you to play high graphics games on your Windows and Mac devices. There are many customizable options within this emulator. You can play with a mouse and a keyboard. You can also enable a high frame rate for best gaming experience.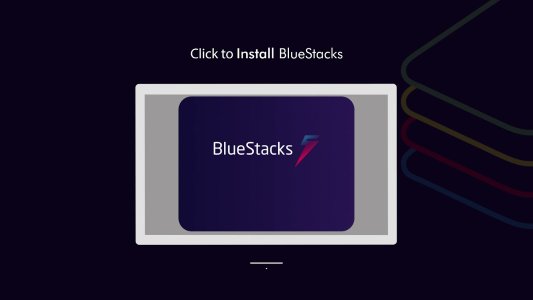 Steps to Follow:
Download BlueStacks on Windows from the official site.
Search for Subway Surfers in the search bar on the top.
Click on Subway Surfers and press "Install Now" to download the game on your PC.
Google play store will demand your account. Log into your Google account and the download process will be completed.
The Subway Surfers will now appear on your desktop.
Click on the Subway Surfers icon and start playing.
Limitations of BlueStacks:
BlueStacks demands a high resolution PC and if you don't have that, you will face lag in the games that you play.
BlueStacks can be detected as a virus by some anti-virus software programs.
In some cases, people have reported that BluesStacks crashed multiple times, ruining the gaming experience.
Some of the early versions of BlueStacks had a lot of security issues. There were many bugs and glitches that could lag or crash the game.
MEMU
Just like BlueStacks, MEMU is another emulator that allows you to play high graphics games. You can share files between Windows and Android devices using this emulator. MEMU also allows you to download games at a high speed. Furthermore, the best part about MEMU is that it allows you to open multiple tabs in which you can carry out separate activities.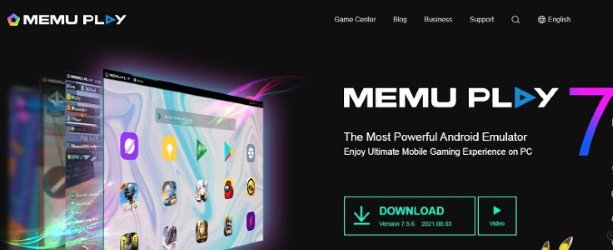 Steps to Follow:
Download MEMU on your PC from the official site.
After you have downloaded the emulator, open Google Play Store.
Log into the Google Play Store using your Google account.
Use the search bar at the top, and then you can easily download Subway Surfers from that bar.
After downloading the game, its icon will appear on your desktop.
You can now play the game by clicking on the icon.
Limitations of BlueStacks:
MEMU's limitations are far lower than BlueStacks. However, it causes issues if the PC you are using is of low specs.
MEMU has often found issues with the PC's antivirus software.
MEMU has reported crashes. However, the issue was mostly because of internet connections along with lower speed.
3Play Subway Surfers on PC Without Emulators
Subway Surfer is quite a popular mobile game. It follows a rating of 4.5/5 and it also follows more than 2 million votes. With such stats, it was only a matter of time before it made it to PC and Windows versions. Usually, mobile games are played using emulators on PC. However, it is completely possible to play the game without any emulator on a PC. We can play Subway Surfers on Poki
Poki
Poki is one of the best gaming platforms available online. It hosts a massive range of games to choose from and ensures one of the best experiences of online games. It is an online gaming playground. One of the best things about Poki is that there is no need to download anything.
The Poki platform gives an instant connection to the game, and you can play within the blink of an eye. Poki has new games added to it on a nearly everyday basis.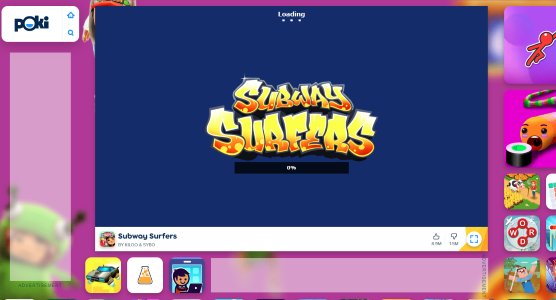 Steps to Follow:
Playing Subway Surfers on Poki is the matter of typing, "Play Subway Surfers Online Poki" and clicking on the first link.
You will see a platform opening, and see a loading screen window.
After the loading screen ends, you will see the game.
Just click on the screen and start playing. It is that simple!
Control Guide:
You can control Jake's movements using simple keyboard keys.
The up key makes Jake jump while the down key makes him crouch.
The left key makes him slide to the left and the right key makes him slide rightwards. Just make sure that your internet connection is strong and you have an uninterrupted connection.
Con:
if your system reboots or if you switch laptops, your entire data might be erased. Furthermore, you cannot play without a proper internet connection.
4What is the Strategy to Achieve the Highest Score on Subway Surfers?
Securing a high score in Subway Surfers Online is a matter of skill and talent. Players who are adept players of the game know how to test their limits, both in terms of speed and accuracy. It requires a certain skill to dodge the relentless pursuer, the inspector, and his dog. All of this while avoiding the obstacles is quite difficult. The more the speed increases, the more it becomes the test of the player's reflexes.
The ability to dodge the inspector and his dog is also a test of cognitive ability. That's the entire game. Avoiding obstacles for a record high time at greater speed grants you points. Apart from simple dodging, there are many items and coins that you find along the way. These pickups enhance your points.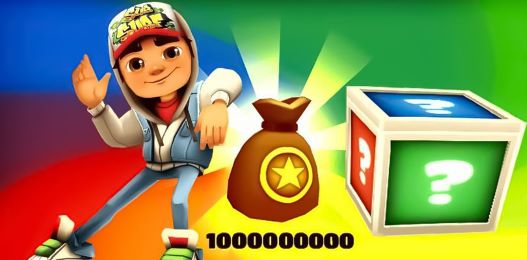 These points pile up and end up securing high scores for the interested players. Some players have made as much as 1,000,000 points or even 5,000,000. You can also get high scores by following tips.
Focus on completing Mission Sets to increase your multipliers. If your multipliers increase up to 30, then your scores will grow exponentially.
When your multipliers reach 30, you can head to the shop and then buy Score Boosters.
You can use the Score Boosters at the start of your run, and that will give you a +5 to your multipliers.
Repeat the cycle.
Note that it following these tips is only possible if you are an avid player with skills.
5Bounes Tip: What Games Are Like Subway Surfers?

Subway Surfers is just one of the many games that you will learn to love and enjoy. There are a lot of games that employ a running-based mechanism. One of the most popular games is Temple Run which tests your reflexes. You come across a lot of obstacles, make sharp turns, and collect as many coins as possible. Temple Run was the original running-based game that introduced this trend.
Another most famous game that nearly everyone has played is the Google Dinosaur which is similar to Temple Run and Subway Surfers. More such games are Flappy Bird, Moto X3M Racing, Crossy Road, and Agar.io. You can play these games on online platforms as well as on your PC.
6Final Verdict
This article helped you to play Subway Surfers on PC. There are many ways to do so. The methods include installing emulators and playing Subway Surfers through them. However, the most reliable and best method is using AirDroid Cast to project your phone screen onto PC/Mac and play the game. It involves a lot of flexibility, and it also ensures best playing experience.
Hottest FAQs about playing Subway Surfers on PC/Mac
Why did the creator make the Subway Surfers Game?
There is a tragic story behind the making of this game, circulating on the social media. The creator had made this game in memory of his son who died on railway tracks while skating.
Does Subway Surfers end?
Simple answer is no. The game doesn't ever end.
How can I win a jackpot in Subway Surfers?
Winning jackpots comes from mystery boxes. You can either earn them during gameplay or buy them from shop using coins.
Is Subway Surfers more addictive than Temple Run?
The answer is that there is no comparison. Some are addicted to Subway Surfers while some are addicted to Temple Run.
Can I play Subway Surfers on Jio Phone?
The clear answer is no. You cannot run Subway Surfers on Jio Phone.
Was This Page Helpful?