3 Reliable Ways to Play Geometry Dash on PC for Free
Despite being a 2D platformer game, Geometry Dash has amassed an impressive following over the past decade since its release back in 2013. Because of this large following that is still on the rise, the game's developers have worked extremely hard to make it available across multiple platforms. This includes PC and mobile.
The PC version (Steam version) delivers a better experience, allowing players to get past the difficult levels easier. But, there's one problem; Geometry Dash for PC is not free, and you'll have to repurchase it even if you already purchased the mobile version. This is daunting.
Fortunately, there's a way to play the mobile version of Geometry Dash for free on your PC, and in this article, we'll show you how.
1Geometry Dash: Everything You Need to Know
If you're new to this game, here's everything you need to know about it.
What is Geometry Dash?
Geometry Dash is a series of 2D rhythm-based platforming games developed by Robert Topala (RobTop Games) and released back in 2013. It comprises Geometry Dash base as the original game and the following versions:
Geometry Dash Meltdown, World, Bloodbank, and Subzero. Players tap to jump or change direction to avoid geometry-based obstacles as the icon moves across this platform.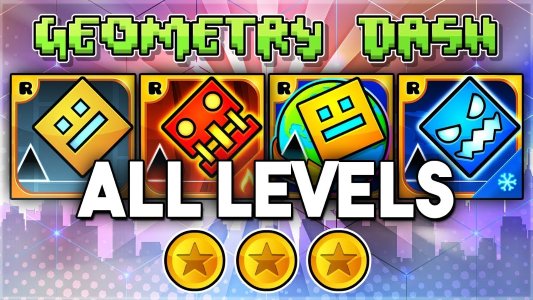 Players also have to run the icon through portals to change the game mode or increase the game speed. It has 21 official levels but allows players to create their own levels, hence, it has over 40 million custom levels. This game has the following main features:
Simple controls that are easy to understand, even for beginners.
Levels are quite difficult and get impossible as you advance.
A closely-knitted community (PS: We're all waiting for the real Geometry Dash 2.2!)
Excellent music not only entices you to play the game more but also affects how the game is played.
Now, let's look at some questions that Geometry Dash newbies and experts have.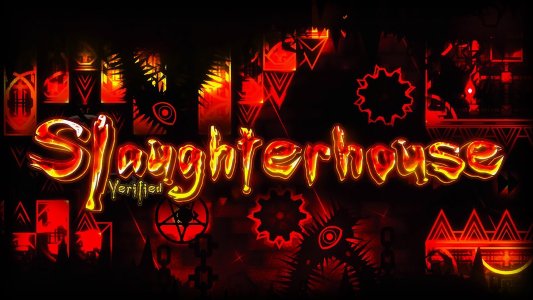 What is the hardest level in Geometry Dash?
Extreme Demon Slaughterhouse sits at the top of the most difficult rated levels in Geometry Dash. It ended Tartatus' reign which took almost 2 years and numerous attempts to complete.
How to get Diamonds in Geometry Dash?
Attempt to beat all featured levels. If you have "Saved Levels" before it got patched, beat the levels here too. Also, ensure to complete your daily requests and daily level as quickly as possible so that more requests come. You can also get diamonds from the reward chests, both small and large.
How to get keys in Geometry Dash?
You need demon keys to unlock the treasure room and the treasure chests in this room. To get these keys, you have to play online levels to acquire Orbs. 500 Orbs, equal 1 demon key.
How to get the Master Emblem in Geometry Dash?
You can use the Master Emblem to let you into the ancient vault. The Gatekeeper in the Chamber of Time needs this to allow you in. The Master Emblem is hidden in the rope in the treasure room (Scratches shop). To access this shop, you will need 500 diamonds and 1000 orbs to buy the Master Emblem.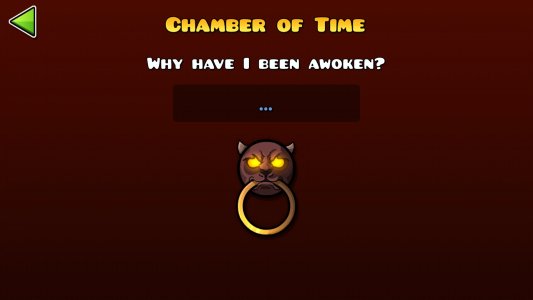 Playing Geometry Dash on your PC, enables you to have a riveting in-game experience because of the larger resolution. In the same way, you'll be able to have better reactions as you can see the obstacles throughout the course more clearer. This makes passing the demon levels a little bit easier.
23 Reliable Ways to get Geometry Dash on PC
It is pretty daunting to have to pay for the Steam version to play Geometry Dash on your PC, after already purchasing it on your phone. The good news is that you don't have to, and in this section, we'll explore three ways to do this.
1. AirDroid Cast
AirDroid Cast presents a simple and super convenient way of playing Geometry Dash on your PC for free via casting your phone's screen to your PC. It lets you leverage all the advantages that come with playing Geometry Dash on PC while avoiding the downside.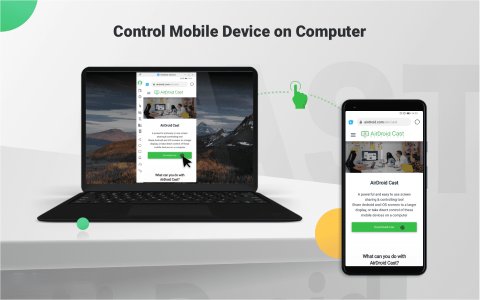 You can use AirDroid Cast to play Geometry Dash on your PC in three simple steps.
Step 1. Free download
To start, follow the link below to download the version of AirDroid Cast that corresponds to your operating system on both your phone and PC and install it.
Step 2. Select a connection method
You can select either one of these to connect to your PC.
WLAN:
Here you have two options: either use the cast code on the PC version of AirDroid Cast or use your camera to scan the QR code. Next, Allow the casting request that pops up on your PC and the permission request that appears on your phone.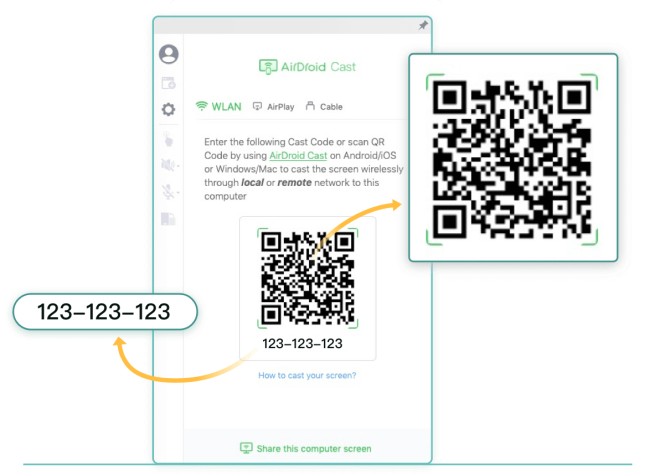 AirPlay
Ensure that your iPhone and PC are connected to the same WiFi network and that the AirPlay service is running from the AirPlay tab. From here, go to Control Center>Screen Mirroring on your iPhone and then select the device labeled AirDroid Cast - xxx.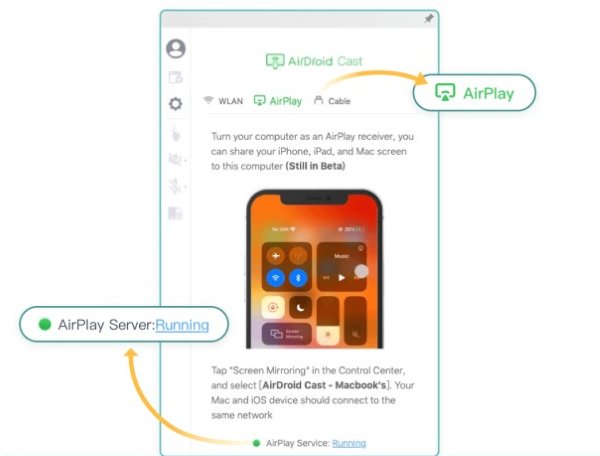 USB
Connect your phone and PC via a USB cable and click on the USB tab. Select your phone from the available devices.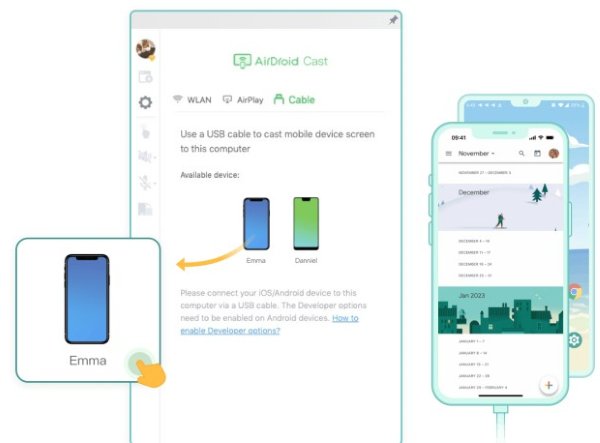 Step 3. Project your phone's screen to your PC
After accepting the casting request and allowing permissions, your phone's screen will be on your PC. To mouse control, click on the screen control button on AirDroid Cast. From here, you can launch and play Geometry Dash from your PC.
To enable you to realize this, AirDroid Cast has the following features:
Mouse control and full screen - you'll be able to launch the game on your PC and expand it to full screen.
Multiple connection options - You can cast using WLAN, AirPlay, or a USB cable.
Support for different operating systems - Whether you want to cast from Android to Mac or iOS to windows, AirDroid Cast enables you to do all this.
High-quality video and audio - AirDroid Cast ensures you'll be able to see obstacles clearly to avoid them and play to the rhythm of the music with high-quality audio.
If you're comfortable with the mobile controls for playing Geometry Dash and you don't want to adopt the PC controls, you can simply play it on your phone and enjoy more resolution from your PC's screen. The best part about using AirDroid Cast this way.
Tips:
AirDroid Cast leaves the decision of buying the
premium version
on you. However, even if you don't want to spend money on it, it'll work seamlessly!
Emulators
Another way to play Geometry Dash mobile on your PC is by using emulators. Emulators are PC software capable of mimicking an Android system. Therefore you can play Android games on these applications like you would on your phone. Two of these are the LD Player and BlueStacks.
2. LD Player
The LD player is an Android emulator for Windows. Although it can run any Android application, it has been built specifically for games. Through the LD app, you'll be able to download, install, and play the Android version of Geometry Dash directly on your Windows PC. Let's see how.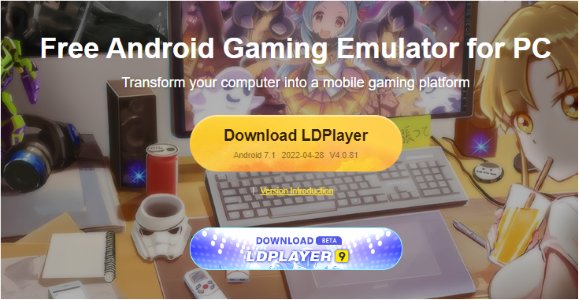 Step 1: Download and install the LD Player
Go to ldplayer.net and download the latest version of this software. Currently, it is version 4 which runs Android 7.1.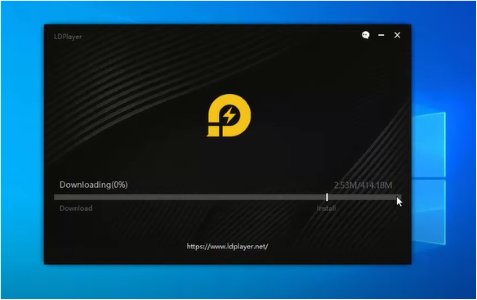 Step 2: Install Geometry Dash and play it
Once installation is complete, click on the Start button to launch it. Next, click on the LD Store button and search for Geometry Dash.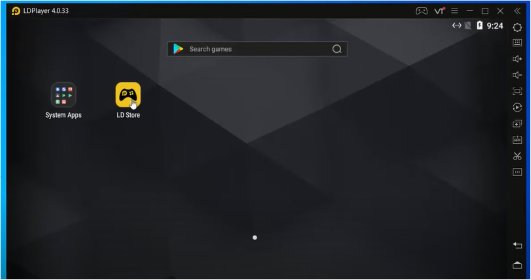 When you click on the game, you will be redirected to the sign-in page for your Google account. Sign in with your credentials then you can download the game, launch it, and play it.
Tips: The LD Player has additional settings which can improve your experience with this software. These include controlling the resolution, the processors you want to commit, and memory.
3. BlueStacks
BlueStacks works similarly to the LD Player. You can set up and use BlueStacks in the following steps.
Step 1: Download and install BlueStacks
Download it from the official site: https://www.bluestacks.com/ and install it on your computer. During installation, it will take some time to download additional files before installing it.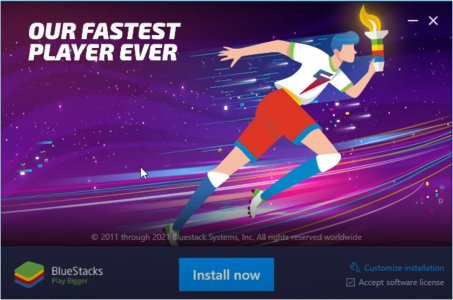 Step 2: Sign in to your Google account
After installation is complete, launch it. This will take a little longer because it is the first time. Next, click on the Play Store app and sign in to your Google account.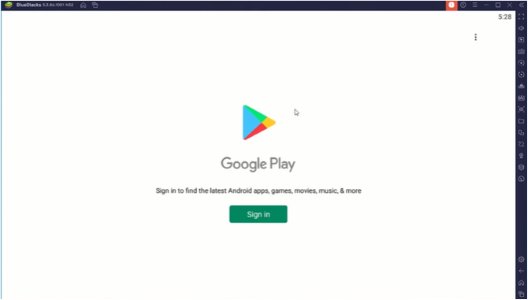 Step 3: Use the search bar on Google Play Store to find Geometry Dash and install it.
Once installed, you can launch and play it on the emulator.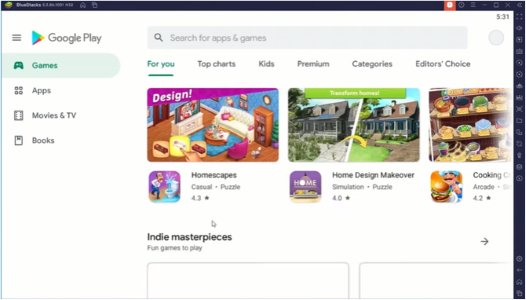 3Why We Recommend Using a Screen Mirroring App to Play Geometry Dash
Although Android emulators such as the LD Player and BlueStacks could do the job for you, they are limited to Android devices. What if you prefer Apple products? This places you at a disadvantage.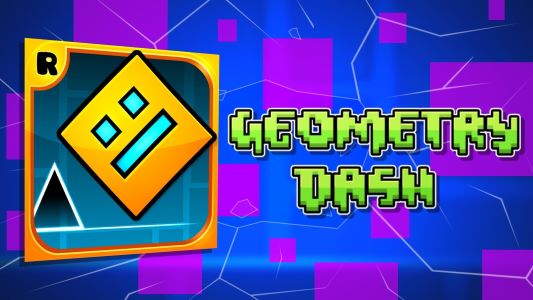 With AirDroid Cast on the other hand you won't have to experience these issues. By using AirDroid Cast to play Geometry Dash on your PC, you will enjoy the following benefits:
A larger resolution on your PC screen
Save money that you would otherwise spend on purchasing the steam version.
Avoid downloading Geometry Dash on your PC, using part of your computer's memory.
Cast from any device, both Android and iOS devices to PC.
If you're not contented with purchasing Geometry Dash, are there any other free alternatives to explore?
4Bonus Tips- Free Alternatives to Geometry Dash
Geometry Dash Lite
If you're looking for a similar free alternative to Geometry Dash, then Geometry Dash Lite is the closest option. It is just like the base game except it is free. The downside is that it is riddled with tons of ads and it has fewer levels (only 15). But the in-game experience is identical to Geometry Dash.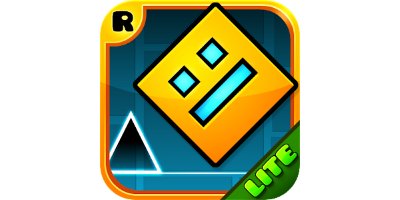 Tap Tap Dash
This is a platformer game where players control an avatar moving through a specified path. Players collect crystals on this path to earn points. It is based on Physics, and a player has to be precise and timely with their touches to avoid losing the game.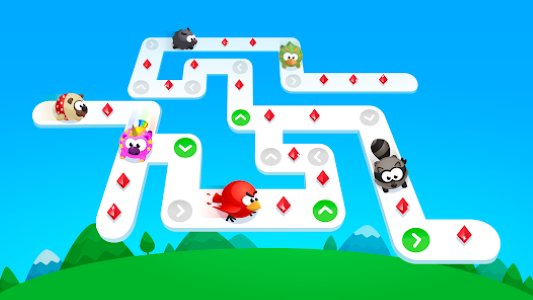 Tap Tap Revenge
This game consists of balls coming towards the bottom of the screen which players should tap at the right time to earn points.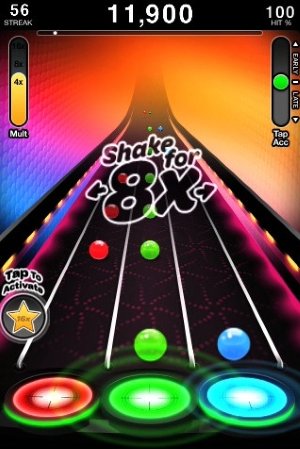 Just like Geometry Dash, it is rhythm-based and the levels get more difficult as you advance. It has both single and multiplayer modes.
5Final Verdict
Playing Geometry Dash on a PC gives you a better experience of the game. Many players have found it easier to pass the demon/insane demon levels on PC than on mobile. Unfortunately, you have to purchase the Geometry Dash for PC on Steam even after you've already purchased the mobile version.
AirDroid Cast presents a convenient way to play Geometry Dash for free on your PC via screen mirroring. With this solution, you'll be able to launch and play Geometry Dash directly on your PC.
FAQs - You May Also Want to Know
When is Geometry Dash 2.2 coming out?
Geometry Dash 2.2 is taking too long to be released because the game developers are trying to figure out how to incorporate the multiplayer game mode. As of now, there's no definite answer. Geometry Dash Lite was deemed 2.2 after the addition of the 'Electroman Adventures' level back in 2017.
Can I get Geometry Dash for free on iOS?
No, you'll have to pay $1.99 in the Apple store. Alternatively, you can decide to get Geometry Dash Lite if you're willing to put up with the ads.
Why does Geometry Dash not open on iPhone?
If you have an iPhone that has a home button, Geometry Dash won't work on it. If it doesn't have the home button, Geometry Dash might not open because of network issues, application glitches, or your phone's system isn't up to date.
Was This Page Helpful?