2 Best Ways to Use Facebook Dating on PC/Mac
What is Facebook Dating?
Facebook Dating is a service offered by Facebook. The service is totally free to use and creates the possibility to find people that you match for dating. You can simply tap the "Dating" button and the tool will help you to find a match that has the same interests as you.
Since it is not officially possible for PC version, for those who still prefer using it on larger screens such as PC or Mac. We discuss several ways to access Facebook dating on PC in this article.
1Why Use Facebook Dating?
Facebook Dating helps you to find and connect with people that have similar interests, are in the same group as you, and do the same activities as you. Additionally, unlike other dating service, Facebook Dating is absolutely free and they do not have upgrade features such as different plans.
Facebook Dating feature only is designed for mobile phones such as Android and iOS and It can not be used on the web browser. The use of this tool is easy and can be done in simple steps.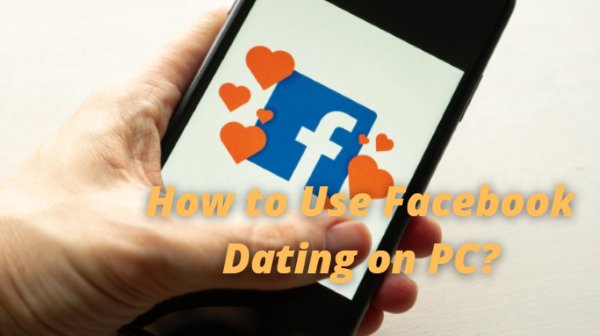 First of all, install Facebook app on your phone and then sign up an account.
After setting up your account, you are ready to publish the profile and start looking for the match.
At the top of the page, there are several options shown such as your profile, who liked you, and your matches.
There is a photo of your potential match in the center of the page. You can either tap on the heart button or refuse it by clicking "X".
If you want to have more information about specifically offered matches, then you can tap on the photo and all detailed information will become visible to you. Similar to other dating applications, you can swipe right and left to express your wish of dating.
2 How to Use Facebook Dating on PC?
Method 1. Facebook Dating Website
To use Facebook Dating website, first, get connected to the internet and browse Facebook.com.
Then Sign up and fill out the form correctly and carefully. Confirm your account either by email or via SMS.
After finishing the sign-up process, you can start using its feature and look for a match.
The web version of Facebook dating is not currently available. Therefore, it may open up but can come with many limitations.
Method 2. Control Your Phone Screen on PC with AirDroid Cast
How to activate Facebook Dating on PC? One of the most interesting and easy ways to use Facebook Dating on PC is by use of AirDroid Cast. AirDroid Cast is a very smart application and can make your life much less complicated. The tool gives the possibility to share your phone screen on a PC. Not only you can share the screen, but it comes with many different features that may be helpful.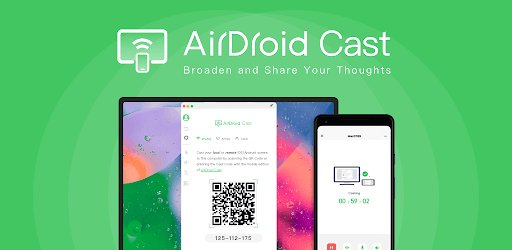 Some of the most important features and pros of AirDroid Cast is that it gives the possibility to remotely control your phone screen from the computer. So, you can simply share it, set aside your phone, and enjoy Facebook Dating on PC. Additionally, by using AirDroid Cast, you will be able to use the Application to its fullest, just like it is on the phone, and not miss any features.
Here are a few steps of how to set up AirDroid Cast.
Step 1.Download AirDroid Cast on Both Your Devices

Click "Try It Free" button below or go to AirDroid Cast official website to download this app onto your mobile phone and computer.
Step 2.Connect Your Phone to PC

Connect your Android/iPhone to your computer by choosing one of the following methods.

WLAN: AirDroid Cast providing a QR code can be scanned from the phone straightaway. Otherwise, there is a numbered code found underneath a QR code which has to manually be typed in.

AirPlay: This option is only available for iOS user, scrolling down your iPhone screen go tap on "Screen mirroring" , find "AirDroid Cast -XXX" from the list and click it.

USB: Find a USB cable to connect your phone and computer, move to your PC side,click your phone from the list.This one has benefits in comparison to others that include: no delays, better frame picture, and image quality.
Step 3.Using Facebook Dating on PC

Accept the Cast request that is received on the computer and enable casting permission on the Mobile phone. After successful connection, your phone screen will be showed on your PC. For start using Facebook Dating, simply click the hand icon in the interface to active the control feature.
3What Else to Learn about Facebook Dating?
Facebook Account is very easy to create and can be done by following simple instructions. It is important to also note that you can also create a Facebook account with AirDroid Cast by accessing Facebook. This process is entirely the same as on the mobile phone.
Create Facebook Account on PC/Mac
In order to create a Facebook Account on a PC or Mac, you will have to go to Facebook.com's official web page and start filling out the registration form which will be shown on the home page.
If the Website asks, accept the cookies. Click on where it says "Create Account".

After clicking on "Create new account" the signup window comes in front with the fields that need to be filled. The information that needs to be provided includes name, last name, email address, and phone number.

Also, you will have to provide passwords made from at least six characters that include punctuation marks, numbers, and letters.
The next step is the indication of the date of birth and gender. After you fill in all the blanks, then click on Sign Up.
The last step of Creating a Facebook Account is Registration validation. The security code will be sent either on your mobile phone or by email which has to be confirmed and that is it, your Facebook Account is created on the PC/ MAC.
Create Facebook Account on Android/iOS
To create a Facebook Account on the phone, first, you will have to download the Facebook App from the App store.
There are two versions of Facebook found on the app stores and those are Regular Facebook and Facebook Lite. It is always better to download a regular Facebook App, especially if you plan to use Facebook Dating Feature. However, Facebook Lite also provides essential features, takes less memory, and works on slow internet.

After installing the Facebook app, click on "Create New Facebook Account" and fill out the information about you. Facebook will ask for permission to access features of the phones including contacts.

After finishing providing details about you, confirm your new account by receiving a code by email or via SMS.
That is it, your Facebook page is ready and you can upload your pictures, add friends, and share content with them.
4 How to Log in/out Facebook Account?
Once you have shared your phone screen on a computer via AirDroid Cast, the login and log out of your Facebook Account and Facebook Dating can be done simply and similarly to how it is done on the phone.
Once you go to the Facebook website or mobile application, the log-in page is shown straightaway. There you can log in either by typing your Email address, Phone number, or Username. Type your password in the second box.
To log out from your Facebook account, you have to click on the small arrow icon in top right of Facebook. The options will be scrolled down and choose the "Log Out" and it is that simple. If you are logged in with AirDroid Cast and want to log out, go to the top right corner where the three lines are shown. Click on them, scroll all the way down and click "log out".
5Useful Tips for Using Facebook Dating on PC
The first and the main tip to using Facebook dating on PC is to choose the most viable tool.
You can choose between the use of a Facebook Dating website, Scree-Mirroring apps, or an emulator.
One of the most safest and easy ways to use Facebook Dating on PC is via AirDroid Cast.
Use the AirDroid Cast USB sharing method to make the experience most convenient and avoid delay.
6Reviews of Facebook Dating
Let's first discuss several characteristics of Facebook Dating.
There are several requirements you will have to fulfill in order to access the Facebook Dating feature. One of them is that the tool is not available in every country and can only be used in certain countries.
Therefore if you do not fall into this Geographical requirement, then you can't use it. Additionally, you have to be at least 18 years old.
The Facebook Dating feature is absolutely free to use and it does not have any hidden fees. People who are not good at technology can easily use and navigate this app. It is integrated with Instagram, Messenger, and Facebook. Shows detailed information about the potential match.
The "Liked you" button shows users who liked your profile. You can either like them back or dismiss them. In the case of "liking", the person goes to the matches section. When both matches like each other, the match will be appearing on top of the mage. By clicking on the photo, you can start the conversation with that person which will show up in the lower half of the Facebook Dating page.
7 Conclusion
Today, there are many different dating websites and applications available. However, it is important to know which one to trust. One of the best Dating apps is the Facebook Dating. If you want to open facebook dating on PC, AirDroid Cast is here to help. It gives the possibility to see clear, large images and control your Facebook Dating remotely.
You Might Want to Know
Why Can't I See Facebook Dating on My PC?
You will not be able to see Facebook Dating on PC because it is only available in the Facebook application for mobile devices.
Why can't I see Dating on Facebook?
You may be in a country where Facebook Dating is not yet available. You may be under the age of 18. If neither of those is the case, your Facebook Application may need an update.
Is There a Dating App for Windows?
One of the Dating apps that are designed for Windows is Dating.com. Additionally, in 2017, Tinder for PC was launched and its Web version is available.
Was This Page Helpful?