8 Best Remote Access Device for 2023
There are times when you wish you could control your phone from your computer or another phone. Similarly, you may want to control your computer from phone or another computer. Well, it may look like impossible but remote access device software let you remotely control devices from another device.
You need to have the appropriate device remote access application to control or monitor a device remotely. We will state the best remote access device and you can choose from them as per your remote viewing requirement.
Part 1. What Is A Remote Access Device?
A remote access device is a phone or a computer through which you remotely access another phone or computer. This means you can access another device without physically touching the accessed device. This remote accessing is done through a remote access software or application as per the device. An internet connection is a mandatory requirement through the controlled and controller devices can be on different internet connection networks.

Part 2. How Does Remote Access Work?
In remote access, there is a device that you want to access called the host, and there is another device with which you want to access the host called the client. Both the host and the client have a common remote access application installed through which the connection is established between the devices.
Thereafter, you can access the host from the client seamlessly through internet connection. Remote access involves screen mirroring, accessing documents remotely as well as controlling the host for troubleshooting.
Part 3. What Are the Types of Remote Access?
There are mainly four types of device remote access available, and they are explained below.
1. Access Phone from Phone: You can remotely access the host phone(Android or iOS) from the client phone(Android or iOS). The phones can be connected to cellular network as well as Wi-Fi network.
2. Access Phone from Computer: You can remotely access the host phone(Android or iOS) from the client computer(Windows, macOS, Linux). The connected devices can have different network connections.
3. Access Computer from Phone: You can remotely access the host computer(Windows, macOS, Linux) from the client phone(Android, iOS).
4. Access Computer from Computer: You can remotely access the host computer from the client computer irrespective of the operating system installed on them.
8 Best Remote Access Software
We will mention the two most popular and reliable remote access applications for each of the four types of remote access. We have reviewed the applications and stated their features, pros, and cons. You can choose from them instantly based on your requirements. Here we go!
Access Phone from Phone
If you want to remotely access a phone from another phone, AirDroid Remote Support for Personal and TeamViewer QuickSupport are the most popular remote access applications to pick from. Check out their features, strengths, and weaknesses to decide which one is perfect for you.
1. AirDroid Remote Support for Personal
AirDroid Remote Support for Personal is designed for individuals to connect to a phone remotely from another phone. The process of establishing connection through the application is super easy for everyone without any prior knowledge. You can see the host phone's screen on your phone in real-time.
The application is highly effective if you want to troubleshoot any problem on the host phone. You can show on-screen tutorial gesture or take direct control remotely. Besides, there are options for voice calling and text messaging. Moreover, you can view the surrounding of the host phone through the host phone's camera.
Key Features:
Instant connection with secure code.
Real-time screen sharing.
Option to show on-screen gestures.
Option to take direct control.
Voice calling and text messaging.
Remote access phone camera.
Pros
Flexible options for remote access.
Versatile options for communication.
View through camera for non-phone issue.
No need to root devices and privacy protection.
2. TeamViewer QuickSupport
TeamViewer is the popular brand in the remote access software development industry. TeamViewer QuickSupport is designed to access phone from another phone. There are so many popular professional customer support teams that use TeamViewer QuickSupport to provide support to their customers.
Starting from remote viewing and accessing to remote controlling, all options are available to match your requirements. The app maintains the best security standards so that intruders cannot hijack remote sessions. There are dedicated options for instant chatting, file transferring, taking screenshots, checking installed apps, and much more. The app is available for both Android and iOS users.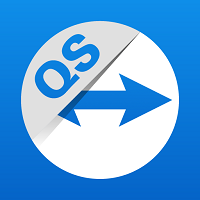 Key Features:
Remote viewing.
Remote control.
Transfer files.
Instant chat.
Take screenshots.
Get diagnostic information.
Pros
Versatile remote control options.
Useful features for troubleshooting.
Advanced features without needing to root.
State-of-art security for secure sessions.
Cons
Connection gets unstable at times.
The features are limited.
Access Phone from Computer
In the professional world, customer support teams diagnose any mobile phone issue by getting its control from their respective computers. In fact, you may want to remote control your phone from your computer if you stay busy on your computer all the time. Here are the two popular applications to access phone from computer.
1. AirDroid Personal
AirDroid Personal is an extremely popular and reliable app to access remotely phone from computer. You can not only access but also control the phone from your computer. Starting from file transfer and screen mirroring to remote camera access, all the desired features are available in one app. Most importantly, you can sync your phone to your computer so that you get phone notifications on your computer simultaneously.
Moreover, you can reply to text messages and control phone calls from your computer easily. The target phone can have Android or iOS while the computer can have Windows and macOS. As a matter of fact, you can access your phone from the web as well.
Key Features:
Dedicated web platform to remote control phone.
Sync phone notifications to computer.
Reply to text messages and make calls.
Screen mirroring to view content on a large screen.
Transfer file from phone to computer for backup.
Remote camera access to check surroundings.
One-way audio to listen to the surroundings.
Use computer keyboard to type on phone.
Pros
Cross-platform file transfer support.
Versatile options for complete remote access.
Advanced remote control without rooting.
Secure encryption for protection.
Cons
The features for iOS device is limited.
2. Vysor
Vysor is a highly popular application to connect the target Android smartphone or iOS to your computer. After connecting the devices, you can remotely access the phone from your computer. Your computer can have Windows, macOS, or Linux operating system. It is widely used by developers who do not prefer an emulator.
Once connected, you can type anything on your phone from your computer's keyboard. You can point and click on different parts of the phone from your computer. You can capture screenshots after mirroring the screen. There is a dedicated full screen mode, and you can drag and drop files seamlessly.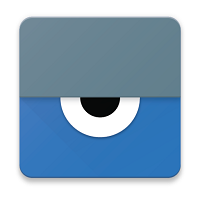 Key Features:
Remote access as well as screen mirroring.
Take screenshots and share screen across devices.
Operate any app including games app.
Use computer's keyboard and mouse to control.
Drag and drop files from one device to another.
Pros
Superior quality screen mirroring.
Exclusive full screen mode available.
Flexible plans to fit everyone's budget.
Cons
Most features are reserved for premium users.
It might not work if you have antivirus installed.
Access Computer from Phone
There are times when you want to monitor someone's computer from your phone remotely. There are only a handful of legitimate applications that allow you to access computer from phone. We have picked the best applications to remote access computer from phone.
1.VNC Viewer
VNC Viewer is available for Windows, macOS, Linux as well as raspberry Pi for the computer. You can control Android as well as iOS phones. The application offers end-to-end session encryption for complete protection. Besides, the application has multi-factor authentication for complete verification before establishing connection.
You can record the entire remote access device monitoring session. There are different levels of user permissions for professional troubleshooting. You can go for remote printing, real-time chatting and file transfer. The setup is quite simple as you need to install VNC Server to connect the remote devices.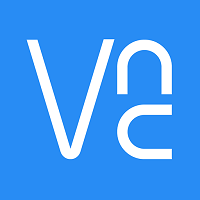 Key Features:
Instant remote printing.
Real-time chatting.
Easy file transfer.
Session video recording.
End-to-end encryption.
Superior multi-factor authentication.
Pros
Complete security and protection.
Robust verification system.
Different levels of user permission control.
Cons
The frame rate happens to be low.
The user interface is not very intuitive.
2. Splashtop Personal
Splashtop Personal is an easy choice when you want to access Windows or macOS computer from your phone, tablet as well as another computer. Not just through internet, you can remotely access devices through local network such as in your office or home. The application offers high-quality audio and video during remote access and mirroring.
You can access all the installed apps, transfer files, and view documents. In fact, you can even browse through web browsers available. The setup is rather easy and there are lots of add-ons available to satisfy your requirements completely.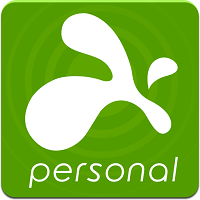 Key Features:
Access apps on the computer from phone.
Browse internet remotely from web browsers.
Access all the different files.
Play games, videos, and music.
Complete log of remote access activities.
Pros
HD video and audio streaming.
Highly secure encryption session.
Easy setup and powerful features.
Cons
Features are limited for different devices.
Access Computer from Computer
Accessing one computer from another computer is the most common. TeamViewer is the undisputed application that is widely used to access computer from computer. AnyDesk is another professional-level application from remote accessing the host computer from the client computer.
1. TeamViewer
TeamViewer is the most popular and trusted remote access cum control software. The software is available for Windows as well as macOS. You can remotely control and provide remote support. Companies deliver remote support to their customers through TeamViewer. This is because TeamViewer has the most user-friendly interface, and you can set up connection instantly.
Even without using VPN service, you get world-class security. TeamViewer supports cross-platform access. You can install applications on the host computer, access printer, and share files easily. TeamViewer makes it possible for 4K remote desktop access, and there are several shortcuts to operate things quickly.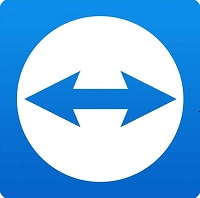 Key Features:
Provides Ad-hoc support to anyone.
Available free for personal use.
Instant connection with proper security.
You can use sticky notes on remote computer.
Integrate different managements and apps.
256-bit AES encryption for complete security.
Cross-platform support and high video quality.
Pros
User-friendly interface and stable connection.
No signing up is required and get start immediately.
Easy file transfer and completely free for personal use.
Cons
Some users have complained about occasional nags.
2. AnyDesk
AnyDesk is another reliable software to access a computer from another computer. Compared to other remote access software applications, AnyDesk is a lightweight application, and the installer file size is 3MB. The frame rate during live streaming stays at 60FPS. The software supports cross-platform remote access.
There is minimum latency, and it can be used by professionals as well as personal purposes. There is a dedicated user management system to give limited permissions to the users. There is multiple-layer security system so that intruders cannot hijack the session.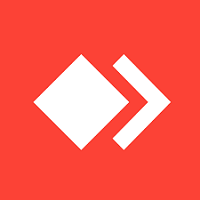 Key Features:
Quick and easy install and setup.
Manage connected devices.
Highly customizable settings.
High performance video and audio.
Interactive access with session recording.
Highly secure and private session.
Pros
Extremely lightweight application.
Dedicated privacy session option.
Mobile device management system.
Cons
The customer support team is not responsive.
Limited features even in some premium plans.
Which Tool to Use: AirDroid Personal or AirDroid Remote Support?
If you are confused about which program is best for you, then take a look at the below comparison table.
AirDroid Remote Support and AirDroid Personal are produced by AirDriod Team that offer remote device management and support. Both tools allow users to access a remote device. However, there are some differences between the two tools.
AirDroid Remote Support focuses more on providing remote support for technical issues. It allows users to help a remote person fix an issue via texting or calling, and also offers the ability to access camera to view the surroundings of the remote device.
AirDroid Personal offers a wider range of features. In addition to remote control, it also provides file transfer and management capabilities, as well as the ability to mirror an Android device on a PC. It is a powerful remote-control software that allows users to remotely control their phone from a PC, manage notifications and calls. Now, you can easily decide the more preferrable option for yourself.
Conclusion
Remotely accessing devices is quite essential for personal and professional reasons. You can access phone and computer from another phone or computer. We have selected the best remote access applications for all the four different categories of remote accessing. We highly recommend AirDroid Personal and AirDroid Remote Support as the most seamless and feature-rich applications for remote control and access.
FAQ about Remote Access
Can scammer access my computer remotely?
Yes, scammers can trick you to install remote access software and access your computer remotely. Thereafter, they can drop malware and get remote access to your computer without even tricking you.
Is remote access safe?
Yes, remote access is safe, but you have to use the reputed remote access software. If you use remote access software where security is not tight, and the session is not encrypted, hackers can drop in and hijack the session as well as the host device connected.
Can you control a tablet remotely?
Yes, you can control a tablet remotely from another tablet, phone, or computer. We recommend AirDroid Personal to control Android tablet remotely irrespective of the network connection and operating platform.
Was This Page Helpful?