How to Remote Access Samsung Phone?
Now a days, it's virtually impossible to imagine spending your day without using smartphone. But at times, you might want to remote control Samsung phone from PC for one reason or another. Maybe you're working and don't want to miss important notifications on the phone or you want to enjoy Android apps or games on a bigger screen.
In either way, the procedure for Samsung mobile remote control from PC is as straightforward as it can be. In this article, we will talk about some simple solutions to remote control Samsung device from your mouse and keyboard.
Let's dive in: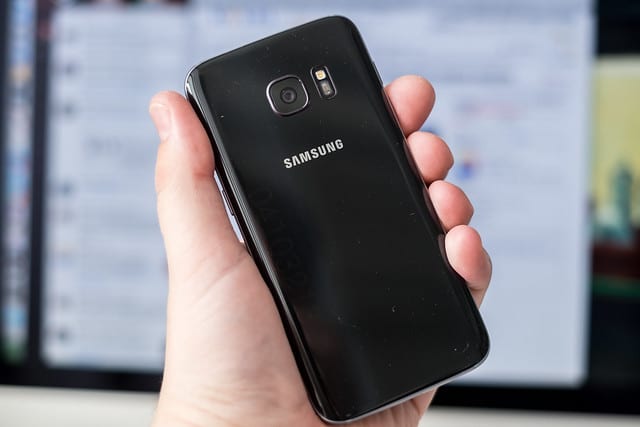 Part 1: Samsung Phone Remote Access Using Find My Mobile
Developed by Samsung, Find My Mobile is a free service that allows users to locate their lost devices as well as wipe out its data remotely. The ultimate objective of this program is the same as does Find My iPhone for Apple users, it protects your data from unauthorized access.
But it also lets you unlock the device if you forget the PIN or password. But note that you must be signed in to your Samsung account on the device for using this service.
Check out the below steps to use Samsung Find My Mobile remote control:
Step 1. From your web browser, head to FindMyMobile.Samsung.com.
Step 2. Then, click on Sign in and enter your Samsung account credentials, that is synced with your phone.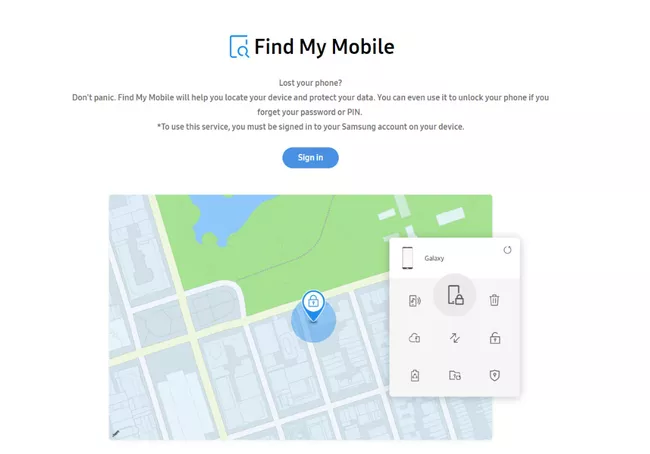 Step 3. Find My Phone will instantly show the location of your phone.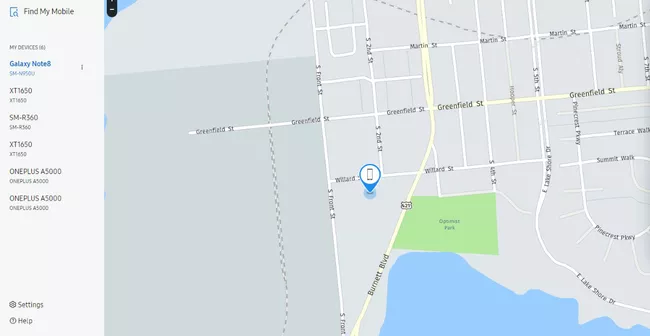 Step 4. If you want the phone to ring so you could locate it, click on Ring and hit Ring again. Your phone will emit a sound on maximum level even if it's on the silent mode.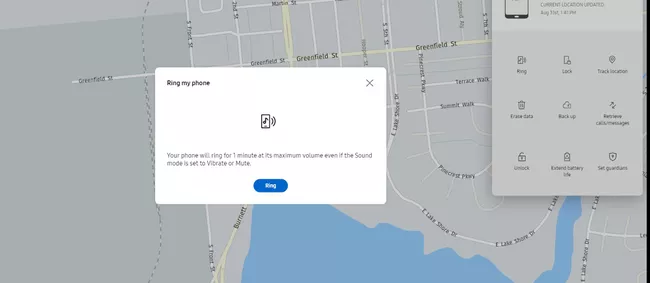 Step 5. If you want to manage your phone calls from PC, then choose Retrieve Calls/Messages from the available options.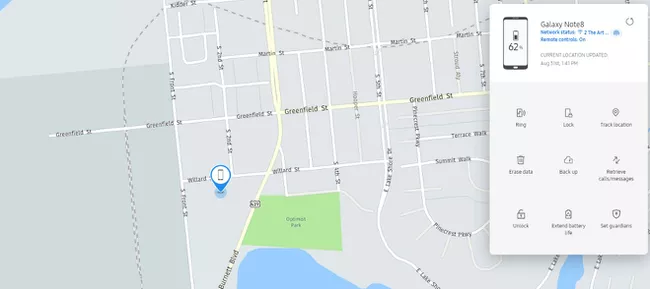 Then, hit Retrieve on the pop-up tab too show the list of everyone who messaged or call you recently.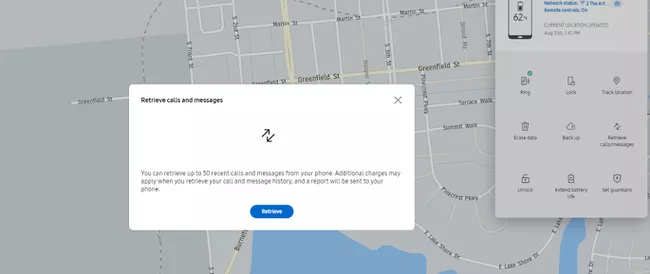 Step 6. If you want to wipe out its data, then choose Erase Data > Samsung data reset.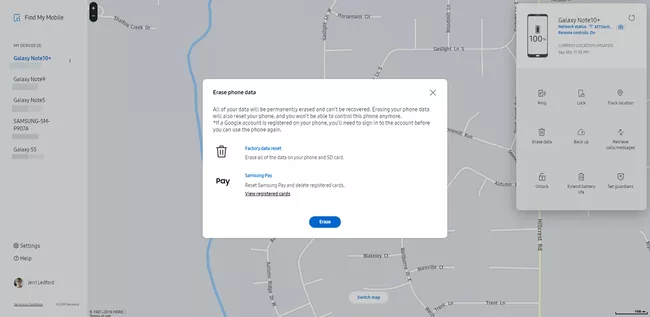 Limitations
Samsung Find My Mobile is a handy option and you can avail all its services for free. But it has several significant downsides. Most importantly, it works if you have already logged in to your Samsung account on the phone.
Plus, if the phone is powered off, Find My Phone won't work. So, you need to check periodically to see if the lost device is turned it on.
Part 2: Remote control Samsung phone from PC Using Phone Link
Phone Link is an official Microsoft app that boasts of its ability to help users remote control Samsung tablet or other Android phones from a PC. The best thing is it comes pre-installed on Windows 10 and Windows 11.
With this app, you can perform many useful operations on your phone remotely including viewing photos, call and messages management, using your favorite phone apps, etc. In addition, you can manage and control the media playing on the Android phone.
One of its most appealing functions is mirroring your smartphone on computer, but it works on very few phones.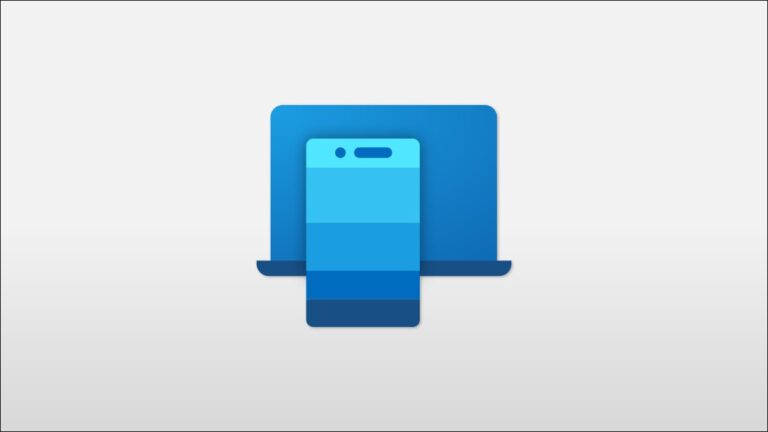 Using Phone Link requires you to install the companion app on your Android phone. Just follow the below steps to learn how to remote control Samsung phone via Phone Link:
Step 1. Type Phone Link in the search menu and launch the app. Enter your Microsoft account to get started.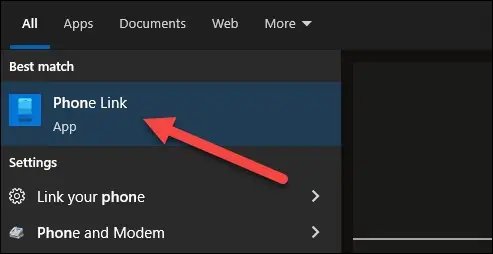 Step 2. Then, install the companion app Link to Windowson your phone. Login with the same Microsoft account on both devices.
Step 3. On the next interface, tick the "I have the Link to Windows app ready" check box and hit Pair with QR code.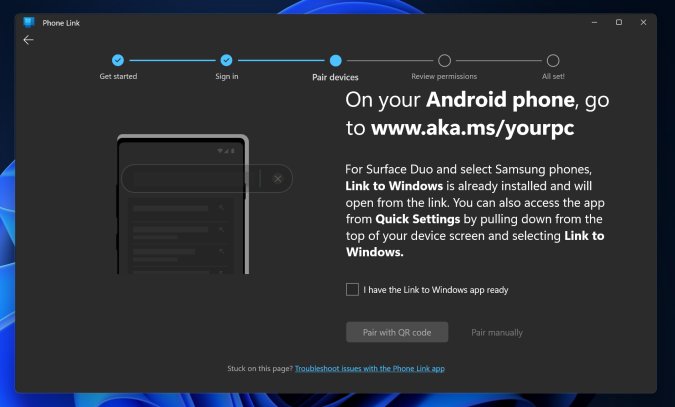 Step 4. A window with a QR code is going to pop up on your PC screen.
Step 5. From the mobile app, tap Link your phone and PC. When it shows. "Is the QR code on your PC ready?" tap Continue to get going.
Step 6. The app will ask for permission to access your phone's camera. Use the camera to scan the QR code displayed on your PC.
Step 7. Give any further permissions to the app to access your phone from PC.
Step 8. Lastly, you need to follow the on-screen instructions on the Android phone to set up the app. Hit Done and you can remotely access Android phone from PC.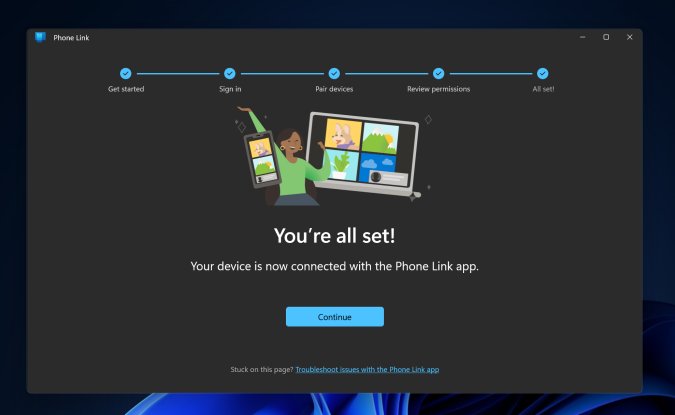 Limitations
Phone Link is an official Microsoft app that everyone can use for free but it still has many limitations. For one, the app takes a while to set up and connect your phone to PC. Furthermore, it often shows unexpected glitches that seriously downgrades the user experience.
Part 3: The Best Solution to Access Samsung Phone Remotely – Use AirDroid Personal
If you want a complete control on your Android phone from PC, then AirDroid Personal is your ideal companion. This feature-rich program has been a top remote control program for many years now and has won the trust of millions of users.
With just a few clicks, you can establish a wireless connection between your phone and PC. After that, controlling every single aspect of the smartphone using your mouse and keyboard is on your fingertips. This remote control Samsung app takes pride in its sleek interface and advanced remote features. Some of its popular functions include transfer, remote camera, SMS management, screen share and screen mirror, and geo-fencing and device tracking.
Even a non-technical user can navigate all its features without any prior knowledge. Compatible with both Windows and Mac, it also has separate versions for smartphone and web browser. Not to mention, this program offers the cheapest premium plans for the stellar features it offers.
Features
Below are some noteworthy traits of AirDroid Personal.
Offers a click-through procedure to remotely access with Samsung phone.
Allows you to manage all Android files from PC.
You can turn the Samsung phone into a security device using its remote control for Samsung phone camera
Allows you to record screen of the remote device.
Manage calls and phones from PC.
Cross-platform file transfer.
Transfer files to multiple devices at once.
Compatibility across different platforms including iOS, Android, Windows, and Mac.
Free customer support service.
Getting started with AirDroid Personal is as easy as it can get. Follow the below instructions to use this remote control for Samsung phone app:
Step 1. Install the AirDroid Mobileapp from the Google Play Store. Login with your AirDroid account.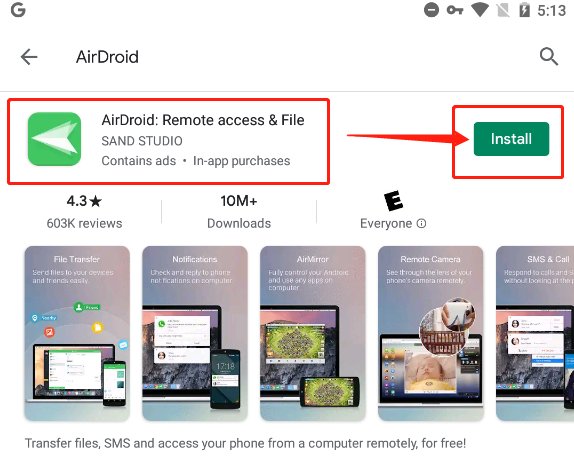 Step 2. Give relevant permissions to the app to complete the setup process. (This happens the first time you're using the app)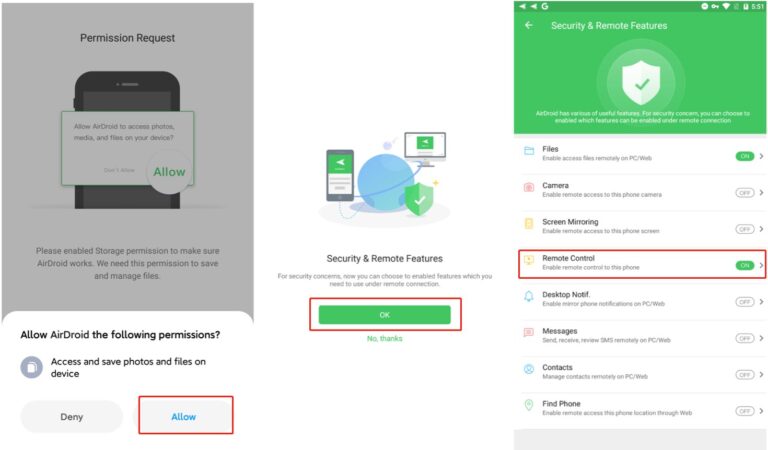 Step 3. Now, get AirDroid Personal from the official website and launch it with the same account.
Step 4. On desktop client, click the Telescope icon and select your mobile under "Devices." Then, select Remote Control to establish a wireless connection.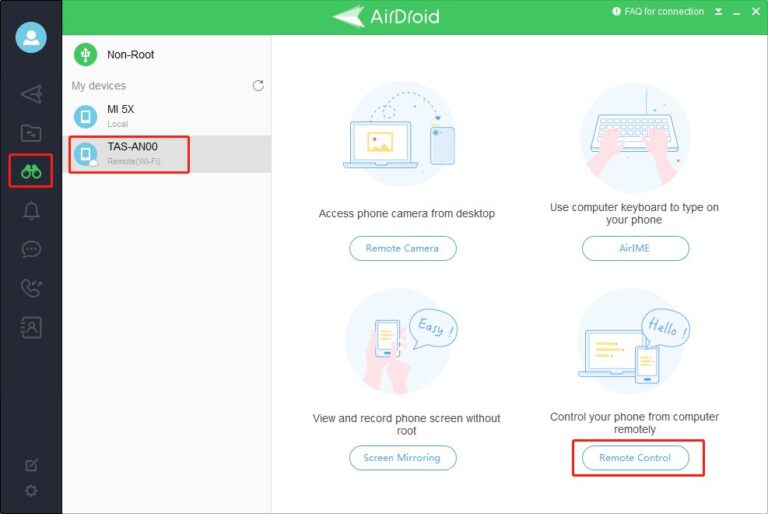 Step 5. Now, you can control every feature of the connected phone from your big screen. Like, if you want to transfer files from PC to phone, click on File Transfer in the left tab and drag and drop the files you want to send.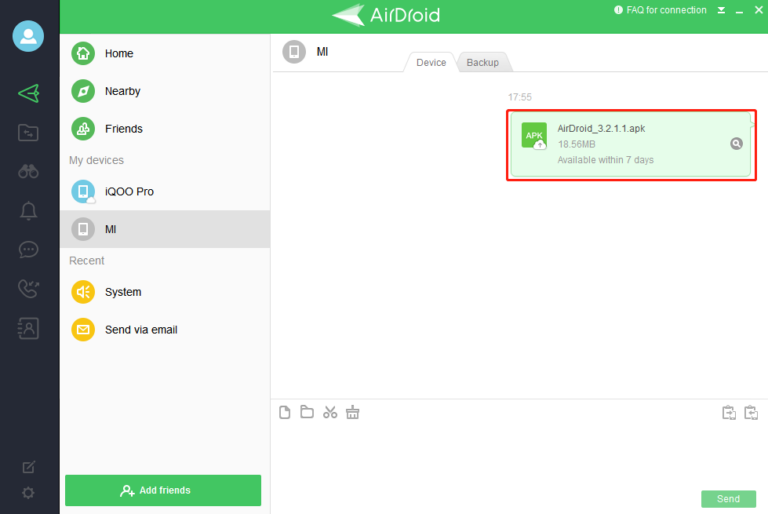 Final Remarks
And that's all the information you need to remote control Samsung tablet from PC. With this guide at your disposal, even a toddler can remotely access any Samsung phone from computer effortlessly. The first two tools are great but they have limited features and compatibility issues.
Use AirDroid Personal to remotely access any Samsung phone or tablet from PC and manage its files and folders. Plus, you can answer phone calls, messages, and notifications from your mouse and keyboard. That's why AirDroid Personal is a go-to Samsung remote control app of 2023.
FAQs
Here are a couple of commonly asked questions of users.
Can youremote control Samsung phone broken screen from PC?
Yes, AirDroid Personal offers a simple solution to access and manage a broken screen Samsung phone from PC. Be sure you're able to wirelessly connect the phone to the computer and after that, all its files and apps are displayed on your computer screen.
What is the best Samsung Remote Control app?
Based on user feedback and author's recommendation, AirDroid Personal is the #1 ranked remote control app for Samsung or any other Android device.
Was This Page Helpful?