How to Make a Phone Call without a Cell Phone?
Have you ever wondered how to make a phone call without a cell phone? Perhaps you have been in a situation when you wanted to make or answer a call without using your phone but didn't know how to do so.
Well, then this guide is for you! The following article will discuss how it is possible to create and answer mobile phone calls without using your device so that in the future, you will know what to do if you ever find yourself in a situation like this!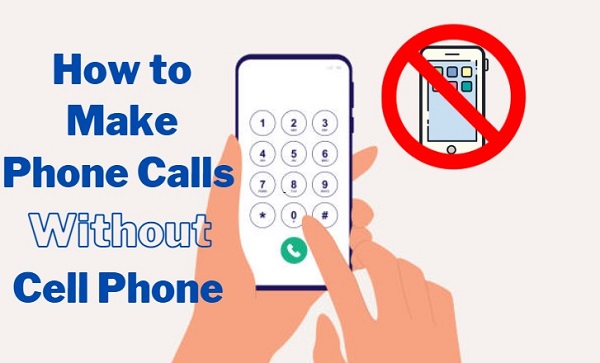 Part 1. Can You Call Someone Without a Phone?
If you have ever wondered if it is possible to call someone without using your phone, then the answer to this question is Yes; it is possible to do so.
There are many ways to call people without using your phone, such as by using alternative communication platforms and apps that are available on the market, or even by using applications that connect to your phone, so that you can control it elsewhere such as on your computer. So, if you ever find yourself wondering this question again, you now know the answer!
Part 2. How to Make a Phone Call Without a Cell Phone?
So, to begin making phone calls without using a phone, if for example you are wondering how to make a phone call without cell service, then there are a few options that will be discussed in the rest of this article.
The options that will be discussed are by using AirDroid Personal, a third-party application that connects to your phone, making Internet calls via third-party apps, and further discussing of alternative applications that offer this service.
Option 1. Make a Phone Call from Computer - AirDroid Personal
The first option that you have to make a call without using a phone is to use a service called AirDroid Personal. AirDroid Personal is a Mobile Device Management Suite that allows you to control your smartphone in various ways through your computer.
The Suite has many great features, such as giving users the ability to remotely control your Android smartphone, transfer files across multiple devices, options to mirror your screen, and finally, the feature that is relevant to this article, the option to manage the cellular capabilities of your phone. This includes managing SMS and notifications, as well as creating and answering phone calls.
Key Features of AirDroid Personal
Pick up and make phone calls on computer without phone.
Access and control phone remotely from computer.
Receive and manage SMS and phone notification on computer directly.
Transfer files across various devices and platforms without USB cable.
Turn on phone camera remotely and listen to phone surroundings.
Mirror phone screen to a big screen.
Steps to Use AirDroid Personal to Make Phone Calls from Computer
Let's know more details about using AirDroid Personal to make phone calls from your phone directly.
Step 1. Download AirDroid Personal both on your Android phone and your computer. Register an AirDroid account and log in the same accounts on both devices.
Step 2. Open AirDroid Personal on your Android device, go to Me > Security & Remote Features > Contacts, click on the Contacts button to Grant permission button to manage your contacts remotely.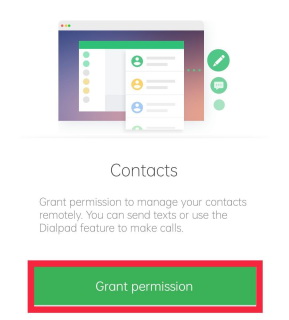 Step 3. Click Allow button to let AirDroid Personal access your call logs, contacts and manage phone calls.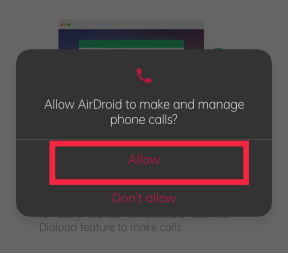 Step 4. Open AirDroid Personal on your computer, and connect your Android phone and computer. Then click on Dialpad from the top of the program, enter the relevant phone number, and click on the Make call button.
AirDroid Personal can control your phone from computer remotely, so when your phone is not nearby, you can still make phone calls from computer without your phone.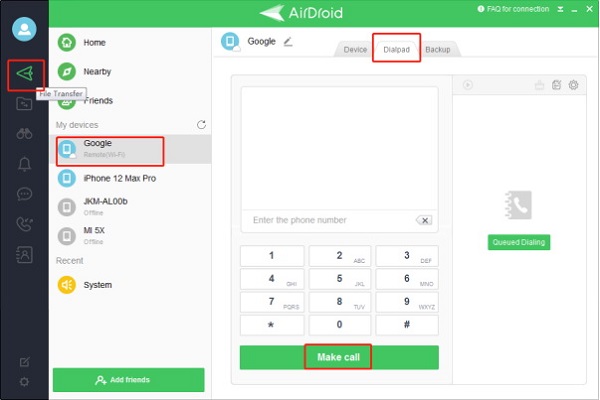 Option 2. Make Internet Calls- VoIP Call
Now, if you are wondering how to make a phone call without using cell service, then the options that will be discussed in this section will be relevant for you, as AirDroid Personal requires your phone to be connected to cellular services to make calls. But here, the following applications will be useful to make calls over the Internet.
VoIP (Voice over Internet Protocol) technology allows users to make phone calls using an internet connection instead of traditional phone lines. It converts voice signals into digital data packets that are transmitted over the internet. There are several popular VoIP service providers available, some well-known providers include:
1Skype
Skype is an application that comes native on Windows nowadays after Microsoft acquired the software and is a widely available and accessible service that provides Voice over Internet Protocol (VoIP) services, meaning you can make calls without using cellular data and on the internet only.
Skype to Skype call is free, which means that if you add someone to your friend list, you can call them free, but if you want to call national landlines and mobile numbers, it requires payment and you need to pay for minutes. This option begins at $2.99 per month and it has different charges for different subscriptions, you can take it based on your needs.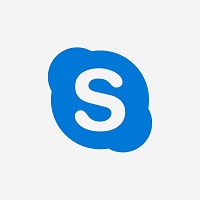 2Google Voice
Google Voice is another great VoIP application; this time being developed by Google. Google Voice offers free local calls, a free unique phone number, and free voice messages for its services.
You can add up to $70 in credit if you need to make international calls by using a bank account or credit card that is saved in your Google Account. The cost of calling internationally from Google varies depending on where you are calling from and starts at $0.01 per minute. However, this application is also offered for as little as $9.50 per minute.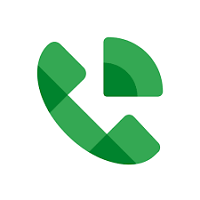 3WhatsApp
WhatsApp is another great VoIP application that can be used to call someone without cell service and over internet. WhatsApp is totally free and offers free video and voice calls with great availability and accessibility.
This option however requires a phone number for verification and activation, so you will need to install it on your phone first. However, once you have done that, WhatsApp allows you to use their WhatsApp Web or WhatsApp Desktop software that allows you to access your WhatsApp services via your computer.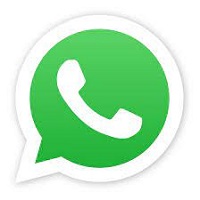 Part 3. How to Make a Call Without Cellular or Wi-Fi/Internet?
So, the previous two options discussed required cellular or Wi-Fi connectivity in the case of AirDroid Personal, as well as Internet connectivity in the case of the Internet call providers outlined.
But you may now be wondering how to make a phone call without cell service. Well, this part of the article will discuss how to do just that by introducing you to three methods that make this a possibility.
1MyLine
This service is advertised as the cheapest international calling card service for landline and mobile, allowing users the ability to call from anywhere and on any device. MyLine offers quick, easy, and clear voice communication, where only one user needs the MyLine App, unlike WhatsApp. It is also offered in a Pay as You Go style package, and not a monthly contract or subscription package, making it a great option to make calls without cellular or Wi-Fi/Internet.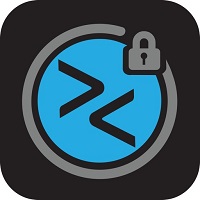 2Rebtel
Rebtel is another great service that offers cheap international calls and unlimited calling to over 50 countries for as little as $10/month. Unlike MyLine, Rebtel features a monthly subscription, but still offers both mobile and landline calling capabilities.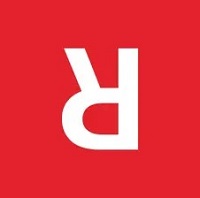 Part 4. Other Alternative Way to Make Phone Calls without a Cell Phone
Landline Phones: Landline phones are a reliable and widely available option for making phone calls without a cell phone. They use physical telephone lines to transmit voice signals. Landline phones are typically found in homes, offices, and public places.
Public Phone Booths: Public phone booths, although less common nowadays, can still be found in certain locations such as airports, train stations, and public areas. These booths provide a convenient option for making phone calls without a cell phone.
Smartwatches or Wearable Devices: Smartwatches and wearable devices have become increasingly popular and offer the ability to make phone calls without relying on a cell phone. These devices connect to your smartphone via Bluetooth or Wi-Fi and allow you to make and receive calls directly from your wrist. They typically have a built-in microphone and speaker, enabling hands-free communication.
These methods provide alternatives for making phone calls without a cell phone.Consider these options based on your needs and the availability of the respective devices in your area.
Conclusion
In conclusion, if you are trying to make a phone call without a cell phone, the option we recommend is AirDroid Personal. This service offers great features that not only allow you do create and answer calls to your Android smartphone, but it offers many more fantastic features in their one-of-a-kind smartphone management suite.
FAQs
Can I make a phone call without a cell phone?
Yes, there are alternative methods available. You can use AirDroid to make calls on PC, or other mehtods like VoIP services, landline phones, public phone booth to make phone calls without a cell phone.
How can I make calls without a cell phone using VoIP services?
You can make calls using VoIP services by signing up with a provider, setting up the necessary equipment, installing the software or app, configuring your account, and initiating the call using the app or software.
Are public phone booths still available for making calls?
While public phone booths have declined in availability, you can still find them in certain locations such as airports, train stations, and public areas. Check with local authorities or establishments to locate them.
How to Make Phone Calls without Service?
If you would like to make phone calls without service, you should investigate Voice over Internet Protocol (VoIP) calling services, such as Skype, Goole Voice, etc. These services will allow you to create and receive calls over internet, as opposed to cellular service.
Was This Page Helpful?