8 Easy Ways to Track My Phone for Free Online
Our phones are more secure than they used to be because manufacturers constantly work on security technology. These security technologies include physical access, environmental monitoring, authentication of identity, valid access authorization, etc. All these technologies are packaged on the OS or third-party apps for resale. A typical example is being able to track my phone for free online.
Android comes with this feature, but users do not know. But parents that want to keep watch over their children, someone who has recently lost their phone, or a partner who wants to know the whereabouts of their lover or mate can use these features, use a website, or install a third-party app for it.
Method 1. Use Google Map [Android]
This method is suitable for Android smartphone users. Google powers Android; hence, they are preinstalled with the Google app and basic features like Play Store, Map, Chrome, etc. With Google Map, you can track your phone for free online.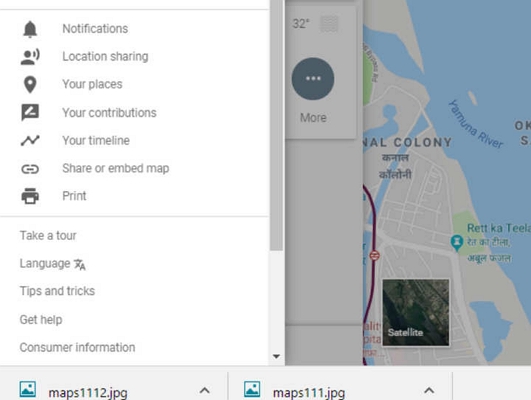 It is a free GPS phone tracker online with a real-time location tracking feature. It allows users to know precisely the location of others on the map. Google Map is more highly rated for communicating through verbal directions than other maps. Its visuals and user interface is easy to use. However, if you are interested in more options, you can watch out for what is phone tracker online.
Method 2. With Find My Device [Android]
As Google Map is suitable for Android users, Find My Device is also ideal for Android Smartphone users. It is a online GPS phone tracker for Android that uses online Google accounts. But it only works if a phone is online. That way, it can access the phone's Google account, and you can find it. But if it is off, it will only show the last known location.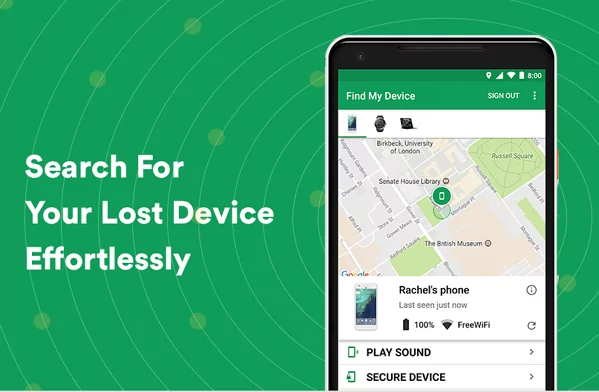 Find my device pairs devices with each other in a private network. That would allow it to track every moment or even lock the target phone remotely. And if the target device is nearby, you can use the app to play sound on it to know its location quickly. One of its other features is that it stores personal data. However, the data it stores follow legislation and GDPR policies strictly. But you can use it to erase all the content from the target device. The most similar app to this feature is not Google Maps. Instead, it is Samsung's Find My Mobile. If you want, you can get these features and more in a free GPS phone tracker online.
Method 3. Via Free Cell Phone Tracker Online [Android]
There are third-party apps that give you access to more tracking features. That way, you can track a person or phone and monitor what is happening around them. An app that fits into this category is the AirDroid Parental Control.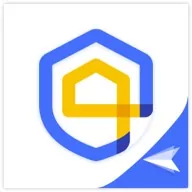 It is one of the best tracking apps available on the internet. In addition, it has other features like a Remote Camera, Screen Mirroring, One-Way Audio, Sync SMS & app notifications, etc.
Features
Know where my phone is at the moment.
View my phone's real-time location and check my location history.
View and listen to my phone surrounding online.
Get an instant alert when the battery is low.
No data alert after the phone has been offline for an extended period.
Method 4. Use Find My iPhone [iPhone]
This app is suitable for iPhone users. It is an app manufactured by Apple Inc. It allows remote access to iOS devices like iPhone, iPad, iPod, and other Apple gadgets like Apple Watch, Mac computers, and AirPods. The app has to be installed on both phones, and you must put their Location Services on. You must also connect both devices to the same iCloud account. There are numerous features like playing sound, locking the target device, erasing the iPhone, etc.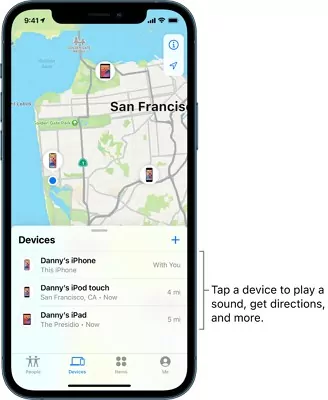 Method 5. Log in iCloud [iPhone]
If you cannot access your iOS devices with iCloud or your iCloud logged-in, you can use the website alternative. This alternative to Find My iPhone is Log in iCloud. Using the website address https://icloud.com/find, you can find the approximate location of your iOS devices like iPhone, iPad, iPod, and other Apple gadgets like Apple Watch, Mac computers, and AirPods.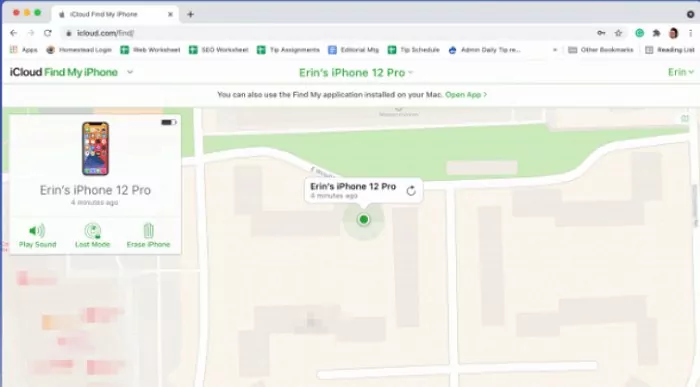 After using the link, input your iCloud details, such as Apple ID and password. From there, you can see a complete picture of the online activities on the device. And like Find My iPhone, you can erase all the data on the phone, play a sound, and lock the screen.
Method 6. Use Carrier Apps [Android & iPhone]
Depending on the target phone's carrier service, you can use it to track a phone. Some carriers even provide a feature on their app for this purpose. This method is more straightforward than calling their support center or visiting their store.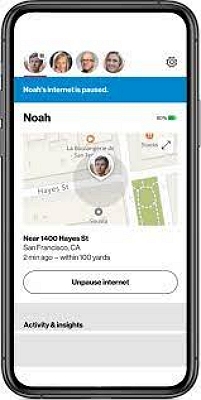 Providers like Verizon, Sprint, and AT&T offer cell phone tracking services online to locate a phone via GPS for free. However, this feature might not track a cell phone location online for free if you did not initiate the part on the phone.
Method 7. By Number [Android & iPhone]
Like using Carrier Apps to track my lost phone online, you can use a carrier contact to track your phone for free online by number. Most of these services only require the country, code, and phone number or landline contact you want to follow. To effect this feature, many websites and third-party applications offer this service. Using a mobile number tracker works for Android and iPhone devices.
Method 8. With IMEI Number [Android & iPhone]
Track my phone for free online by IMEI number works when you can find the phone's IMEI. IMEI stands for International Mobile Equipment Identity. It is the unique identity number of every phone. Many carrier apps for tracking or carrier tracking services require the IMEI to track the exact location of the targeted phone.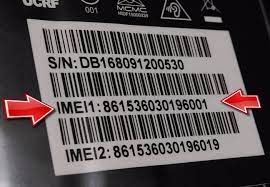 Reasons to Track My Phone Online
There are a couple of reasons to track cell phone online free. Some of these reasons are stated below.
Parents can use it to monitor their children's exact location and use of the phone.
Spouses or friends use it to confirm each other's safety or infidelity.
Employers can use it to monitor the employee's commitment to the company's policies.
Partners use online tracking to get a business or legal advantage.
You could track the phone online if it was lost or stolen during the robbery.
Conclusion
You can track your phones for free online through limitless alternatives. Whether the phone is an Android or iOS smartphone, you can find it. Beyond finding the phone, a couple of apps allow you to perform other phone management functions on the targeted phone. That way, you can easily find the phone or prevent others from accessing sensitive information.
FAQs about Tracking My Phone for Free Online
Can My Phone Be Tracked If Location Services Is Off?
Yes, you can trace a phone if its location service is off. However, many tracking apps and services cannot give you an exact location if the location service of the target phone is not on.
Can I Track My Phone If Someone Made a Factory Reset?
No, you cannot track after a device has been reset. The location services must be turned on for the tracking to work, defaulting to off after a reset. But there are tracking services that use your phone and IMEI number to track your phone. So you can still follow the phone since a factory reset will not affect these two numbers.
Can I Track My Phone If Someone Changed the Sim Card?
The sim card in a phone can easily be discarded and replaced with another one. Hence, you can use the IMEI number to register each handset to track the phone if the sim card changes. In addition, if your Google or iCloud accounts are still connected to the internet, and the phone's location service is still on, you can track the phone.
How Can I Track My LG Phone for Free?
You can track LG phones for free using the android methods discussed above in methods 1, 2, and 3.
How To Track My Samsung Phone?
You can track Samsung phones by applying methods 1, 2, and 3. Also, you can use Samsung's Find My Mobile. But, first, you must activate the feature on the device.