How to See Other Phone Screen on My Phone
Seeing another phone on my phone can be simple, but how do you do it? This article will give a clear and effective way to do that. Various sorts of Android-powered devices are now commonly utilized daily. In specific scenarios, you may feel the need to access it remotely. That's where we'll need a strong, simple-to-use, and dependable mechanism to get complete control of the device or partial control over critical aspects.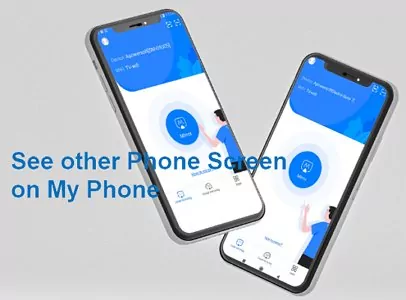 Fortunately, several apps, tools, and services make it seamless and straightforward to operate Android devices from afar. We'll look at some excellent ways to see another phone on your phone. These tools are compatible with practically all popular Android variations on most devices and gadgets.
You can make this kind of access by using a personal computer by using various software. However, you can also do this on the phone, making it more efficient and better.
1 AirDroid Parental Control
AirDroid Parental Control is the first parental control application with the screen mirroring feature. It has proven to be the most effective and efficient way for parents to check out their child's phone activities. It has a free trial version that helps keep your children safe in the real world and online while teaching them good digital habits. This application's functions are broad.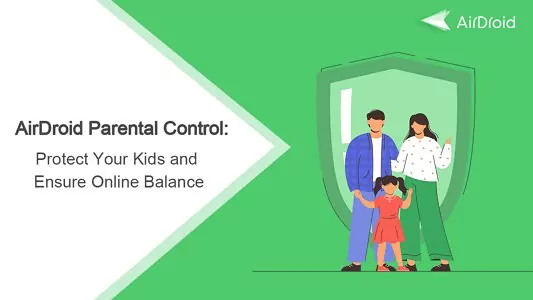 Key Features
Screen mirroring the kid's device to the parent's to monitor online activities
Sync notifications and incoming messages of kid's to your device
Remotely monitoring your kid's phone surroundings through the camera and microphone
Track kid's location in real-time and control screen time
Blocking and restricting specific inappropriate apps and new apps on the kid's phone
Steps to See Kid's Phone Screen on My Phone
Please follow the steps below to use the application.
Step 1. Download and install the AirDroid Parental Control app on your device. You can also visit the web version at webparent.airdroid.com directly, then sign up and log in.
Step 2. Download AirDroid Kids on kid's phone. Launch the AirDroid Kids on the target's phone and set up the necessary settings in the application.
Step 3. Enter the pairing code to bind the devices. The app runs in stealth and you can click Screen Mirroring to see the kid's phone on your phone without knowing.
2 TeamViewer for Mobile
TeamViewer is a popular remote control software. If someone needs help with his phone, you can choose the app to support him. You can see his phone on your phone when you use TeamViewer to provide support.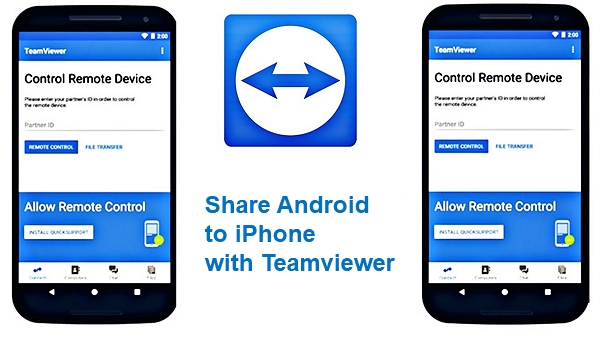 To connect the devices, follow these steps:
Step 1. Install QuickSupport TeamViewer on your mobile phone «2,»; which will be controlled. Open the app and take note of the «ID» that appears.
Only for Samsung: If the cell phone to be controlled is a Samsung, download the Samsung-specific version of QuickSupport.
Step 2. Install Remote Control TeamViewer on your mobile phone «1» that you will use to control. Enter the ID from the previous step into the text box that appears. After that, press the «Remote Control» button to make the connection between the two devices.
Step 3. A notice will appear on cell phone «2», indicating that cell phone «1» wishes to take control of the device. Select "Allow" from the drop-down menu.
If everything goes well, the second cell's screen will appear on the first and be fully controllable. You can change almost anything in any app by going into the settings. You can still manipulate the controlled cell phone directly, and the controlling cell will reflect this.
The disadvantage of this control is its highly long latency. Each remote action may take at least two seconds to appear on the control phone during the tests.
3 AnyDesk
AnyDesk is one of the most straightforward tools for controlling one phone from another. Enter the address of the phone to be held (let's call it "2") on the cell you will have control of ("1") once both devices have been installed.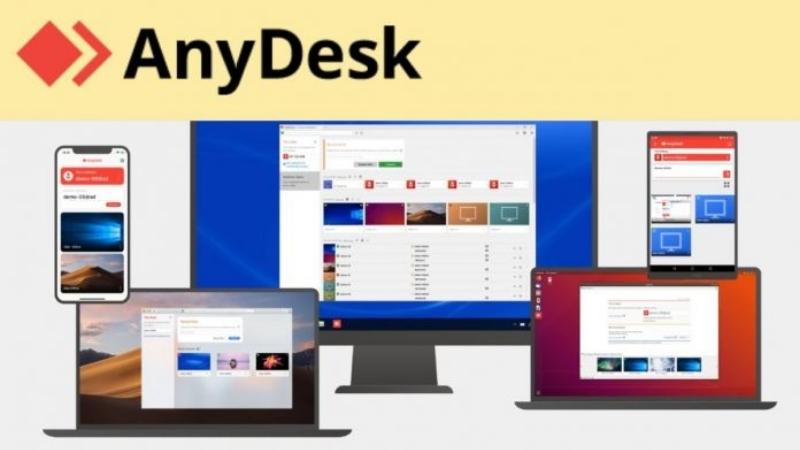 For the connection to be established correctly, you must accept all windows appearing on device "2" (security warning, incoming link, and recording or streaming).
A "Plugin" or "Add-on" will also be offered on device "2" after opening the AnyDesk application. The same app will guide you through the process of enabling this plugin in Android system accessibility once it has been installed. These things must be completed for the device to be controlled remotely.
4 AirDroid Cast
AirDroid Cast is a screen mirroring app that will support mirroring someone's phone screen to your phone. No matter why you need to see someone else's phone screen on your phone, you can make it within a few steps after getting permission.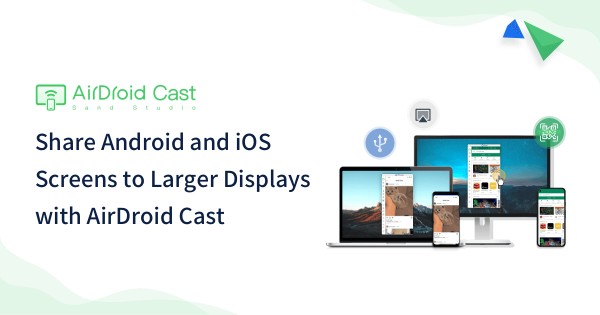 How to Pick the Best Application to See Other Phone Scree on My Phone
In 2023, what is the best app to see someone else's phone screen? Using a parental control app to monitor your children gives you the peace of mind to sleep better at night, knowing what sites and apps they're using, chatting with, etc. Parents must keep their children safe, and parental control apps and software are the best way to do so with today's technology.
Choosing the right app to meet your parental needs isn't easy because there are so many options available, but that's where we come in. We'll review some things to consider before purchasing a parental control app.
Type of device
It would help if you determined whether the target device runs on Android, iOS, Mac or another operating system. Some parental control apps are only available for Android devices, while others are also available for iOS.
Most parental control apps are compatible with both iOS and Android. These apps allow you to view reports, customize settings, and take a quick look at the dashboard from your tablet or phone. It is beneficial to parents and other administrators.
Ensure you read through the feature list carefully because some features, such as WhatsApp and text monitoring, are only available on Android devices. If your children have an Android device, see our list of the best parental control apps for Android.
Features
In addition to controlling screen time, parental control apps can also help you block specific apps that you believe are inappropriate for your children. When your child is a social media addict or spends significant time chatting and messaging, this comes to your rescue.
Some parental control apps like AirDroid Parental Control can also help you monitor social media apps to prevent your kids from cyberbullying and online fraud timely.
Parental control apps that block apps come to your rescue here and block the unwanted ones. Certain parental apps also prevent your child from installing additional apps until you approve them.
Conclusion
These days' children are secretive and believe they do not require parental supervision. We can't help but wonder what our kids do with their phones as parents, especially when they start making friends or hiding their phones from us.
Thankfully, science has made it possible for technology to defeat technology. Software developers have developed parental control apps, AirDroid Parental Control being one of the best. The application has a 3-day free trial. You will never regret having known it because it is worth every penny.
Was This Page Helpful?