How to Read Snapchat Messages without Opening (2023)
Snapchat is among the top social media apps that let you share pictures and videos and send messages to your friends. It is also among the most security-conscious social media apps. Once the sent messages are viewed, it gets deleted immediately. Also, if the sent messages aren't open, they get deleted after 24 hours.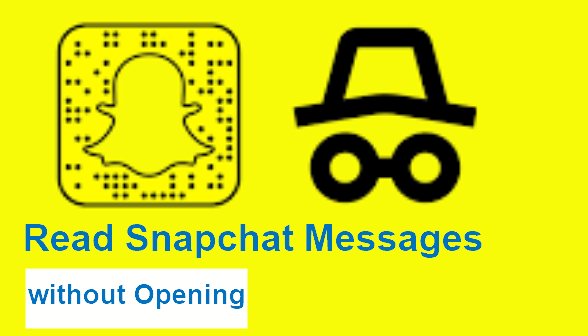 It makes it challenging to snoop through Snapchat messages. But if you were to read a Snapchat message with opening it, how would you do it? This post contains answers to that. Read on to find out more!
Part 1: How to Read Snapchat Messages without Opening
Unlike other social media apps, Snapchat is unique. Its security is high in the sense that snaps are deleted after viewing. Also, the message will be labelled as "opened" when you view it. Unlike WhatsApp, you can turn off your read receipt, and nobody will know you've seen or read the message. However, there are tricks and ways to read Snapchat messages without the sender knowing.
Video Tutorial: How to Read Snapchat Messages without Opening
1Check Snapchat Messages in Airplane Mode
Airplane mode isn't just restricted to air travel. It also comes in handy when viewing Snapchat messages; you don't want the sender to know you've read it. The process is simple.
Step 1. Open your Snapchat app and go to chats.
Step 2. Your recent messages will be available for viewing. Navigate to the message you want to view.
Step 3. While the messages are loading, "tap to load" or "tap to view". Rather, put your device in Airplane mode.
Step 4. Open the app again to view chats and snaps.
Step 5. After viewing the messages, please follow the below steps to clear the caches.
Go to your device settings
Navigate to "Apps" and tap it
Select Snapchat and tap on "storage."
Select "clear caches" and tap on "clear data."
Tap on "delete" to confirm
If you follow these steps, the messages will remain unopened when you turn off your Airplane mode and open your Snapchat.
2Half Swipe to Look at Snapchat Messages
Another way to open Snapchat messages without opening is by half swiping to look at the message. This method is less complicated than the turn-off-airplane-mode method and has fewer flaws.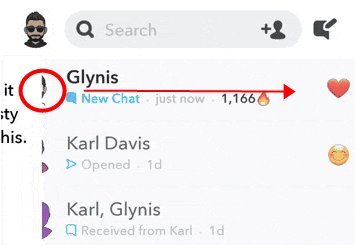 With the Airplane mode method, messages have been labelled as read the moment an internet connection gets established. Hence, the half swipe method. It is a loophole in the app you can use to view messages. Since Snapchat doesn't label a message as opened until the complete snap is seen, you can slide the app halfway to the end to see the messages.
You must be careful to slide it very close to the end but not the end. If you stop farther away, you won't see the message. Also, if you slide too close to the end, you might expose yourself.
3Read Snapchat Messages without Opening on Another Phone
The last method to view Snapchat messages without opening the app is with a parental control app. The methods above are not entirely foolproof. There are no guarantees that it is a failsafe. But with the AirDroid Parental Control app, you have a sure-shot way of viewing Snapchat messages without opening the app.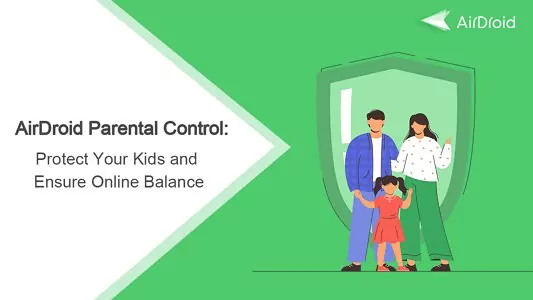 The app allows users to monitor Snapchat of target devices from their phones. You don't need to be close to them. The app runs remotely. To use the AirDroid Parental Control app;
Step 1. Download AirDroid Parental Control app from Google Play or App Store.
Step 2. Install the app on your device. You will get to the sign-up page. You are required to create an account before logging in.
Step 3. On the target phone, download the AirDroid Kids app. Install and launch the app, enter the pairing code to link his Android device to yours. Then make the necessary settings to customize the features.
The app runs in stealth mode in the background. You can click 'Notifications' to read their Snapchat and other social media messages on your phone without them knowing.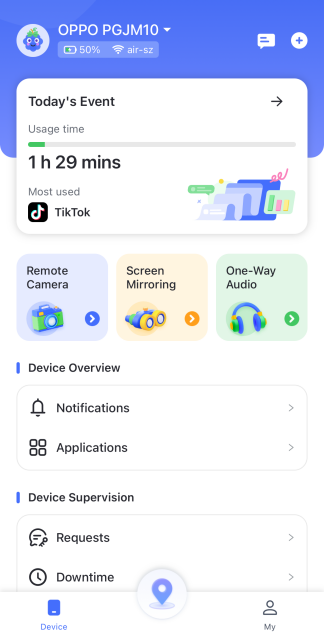 By the way, visit webparent.airdroid.com provides the convenience of reading Snapchat messages online without opening the app.
The AirDroid Parental Control app is the best method for monitoring Snapchat messages. Apart from that, it has other mobile monitoring functions like;
Checking social media messages like Instagram, WeChat, FaceBook, WhatsApp, Viber, etc.
Checking phone text messages
Track location and geofencing
Screen mirroring and screen grabbing.
Remote monitor phone surroundings
Part 2: How to Know If Someone Has Seen the Snapchat Messages
The Snapchat app has three icons indicating if a message is sent, seen, or read. Once a Snapchat message is received, it is usually labelled as "opened" with the open icon.
The hollow red icon means that the recipient opens your snap without audio. The hollow purple means the snap with audio is opened. A hollow green icon will indicate if the snap was a cash gift.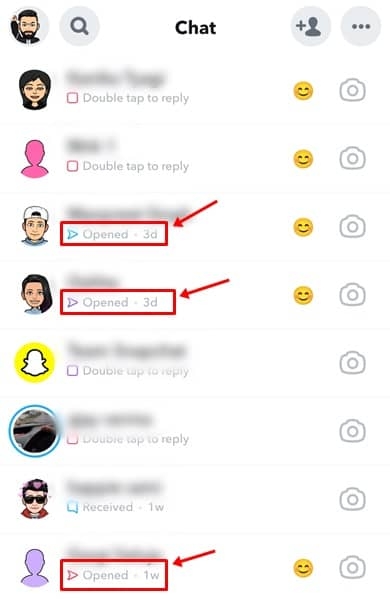 A chat will show as a square icon. But once it is opened, the square becomes hollow.
Other icons related to Snapchat message is the red, purple, and blue arrow. The red arrows mean that the snap contains no audio. The purple arrow means that the snap is sent with audio. The blue arrow indicates that a snap is sent.
There is also the replay icon. It is a counter-pointing arrow showing your snap was replayed. The screenshot icon is a pair of scissors warning you if your snap has been screenshotted.
Part 3: Bonus for Reading Snapchat Messages
Snapchat is unlike other social media platforms. Messages sent are usually deleted after 24 hours of viewing them unless you save them. Even the saved ones get deleted after 30 days.
1How to Read Old Snapchat Messages?
You might want to see the conversation you had with your friends. But that's impossible with Snapchat unless you saved the chat or screenshotted it. If you're going to read old Snapchat messages, you'd have to make sure the message is saved first. To do that;
Open the Snapchat app
Navigate to the chat page to see your recent messages
Tap on the desired person to open the conversation
Tap on it o highlight it
Scroll up to view the saved messages
You can also to download Snapchat data or use AirDroid Parental Control to read old Snapchat messages.
2How to Read Deleted Snapchat Messages?
Although Snapchat deletes pictures, videos, and messages sent or received, you can still access the deleted data. You need to use the "my data" feature on the app. This feature enables users to request their account data. From the "my data" page, tap deleted messages and recover. Below is the step-by-step.
Open the app on your device.
Tap on the Bitmoji at the top left side of the camera screen to open your profile.
Select setting. The settings icon is usually gear-shaped at the top right.
Navigate to "account actions" and tap "my data."
You must log in with your username/email and password. Snapchat is a top security app. So expect that.
Scroll down and select "submit a request."
You will receive an email containing a download link.
Click on the link to download your Snapchat data.
From there, you can read deleted messages.
If you can't find "submit request" on the page, your email hasn't been verified. To do that;
Go back to the Settings and click "email."
Enter your email address.
Go to your email and verify it from there.
Come back to the app and follow the highlighted steps.
Tip : If you are using AirDroid Parental Control, even if Snapchat messages have been deleted on the target device, you can still see them on your device.
Conclusion
This post has highlighted ways you can read Snapchat messages without opening the message or the sender knowing. This method will only work if the sender is on your friend list. If you are snooping, the best way to consider is via a parental control app. It is convenient and without flaws.
You don't have to be scared of swiping too close to the end or having the message labelled as opened when an internet connection is established. The AirDroid Parental Control app is a long-lasting solution for monitoring and viewing Snapchat messages without opening the app.
Hottest Questions Related to Reading Snapchat Messages
How to View Snapchat Messages Without Opening Them?
You can view Snapchat messages without opening them by half swiping the app or via a parental control app.  The parental control app is the best method to read Snapchat messages without risking exposure. AirDroid Parental Control app runs in stealth mode, making it the best choice for the job.
Can I Open a Snapchat Without Them Knowing?
Yes, you can open Snapchat without them knowing. You can turn off your Airplane mode, half swiping to view the messages, or via a parental control app. Turning off your Airplane mode is a popular method, but it is not advised. It will only temporarily stop the message signals. The message will mark as read when the app is opened again. You can also try the half-swiping method or parental control app.
Does Snapchat Have Read Receipts?
Yes, Snapchat has read receipts. But it is not the same as WhatsApp's read receipt. For WhatsApp, you have a white mark if the message is not delivered, a white double mark if the message is delivered, and a blue double mark if the message is opened.  But with Snapchat, when a message is received and opened, the complete square icon becomes a hollow one. The opened messages disappear after viewing.
How to Check My Boyfriend's Snapchat?
You'd need your boyfriend's permission to check his Snapchat if you don't know his device password. Even if you know his password, the viewed snap will be deleted after opening.  To avoid this, try using the AirDroid Parental Control app. You only need to download the app on both devices. Link both devices, and you can remotely monitor Snapchat.
Can You Read Snapchat Messages From Notification?
No, you cannot read Snapchat messages from notification. You can get notifications about new messages but cannot read them unless you open the app. But you can still read these Snapchat messages without opening the app.
Was This Page Helpful?