Top 11 Best Period Tracker Apps Free in 2023
Girls' health measures are often compromised due to inadequate care, especially during periods. It is considered a challenging and time-consuming task to track the menstrual cycle. Still, thanks to technological advancements, there are now several period-tracking apps available that make it easier than ever.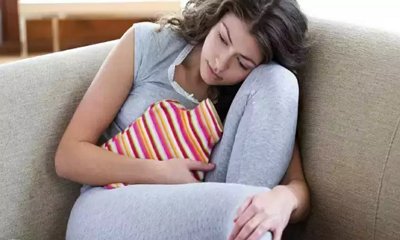 Whether you're monitoring your cycle for health purposes or fertility, these apps are here to help. From automatic reminders to customizable notes and detailed insights into your body's cycles, these tools can help you keep track of everything related to your menstrual health. In this guide, we'll walk you through the 11 Best free Period Tracker apps available today so you can choose a tool suitable for managing your specific needs. So let's get started on understanding how such amazing applications work!
Part 1: How Do Period Tracking Apps Work?
Period tracking apps are designed to help women understand and monitor their menstrual cycles more accurately. You must input information about your menstrual cycle as part of the process. This can include the date of your last period, the length of your cycle, and any other symptoms you're experiencing. The app then uses this information to predict when your next period will start and gives you a customized forecast of your cycle.
The application stores each user's information on a secure cloud-based platform to track trends in these variables. It then uses algorithms to generate an individualized calendar highlighting expected dates for the next periods or important events like fertile windows or symptom flare-ups.
Additionally, many of these apps integrate health features such as exercise loggers, and dietary guidance systems tailored to menstruation needs.
Part 2: Top 11 Best Period Tracker Apps Free
Numerous period tracking apps are available, but not all are the same. Some are more accurate, some are easier to use, and some have more features. So, how do you pick the one that's right for you?
We've done the research for you and compiled a list of the best period tracking apps for your unique needs. From apps that track your symptoms to the ones that help you prepare for your period, there's a solution for everyone. Do you still need help finding the perfect app for you? Check out our list of the best period tracking apps below. We've looked at accuracy, ease of use, features, and more.
1Clue Period Tracker & Calendar
Clue is a highly rated period to pregnancy tracking application that syncs with your cycle making it easy to track your progress and notice patterns over time. The application also lets you log other information about your health, such as your mood, energy levels, and sexual activity.
This allows you to see how your reproductive health affects other areas of your health. In case you're looking for a period tracking app that's result oriented and easy to use, Clue is a great option. The application offers a premium subscription that gives you access to more features, such as detailed analytics and appropriate advice.
Key Features
With frequent tracking, predictions get more and more accurate.
Retain track of cycle lengths to observe patterns precisely.
The application never discloses personal data.
More than 30 tracking options.
Offer predictions following the most advanced science.
Compatibility: Android and iOS
Price: Free
Ratings: 4.4/5 (Google Play), 4.8/5 (App Store).
2Flo Ovulation & Period Tracker
Flo presents itself as the world's best period and ovulation tracker. The application is downloaded by millions of users across the globe to assist them with fertility, pregnancy, and ovulation-related concerns. The application offers a clean & easy-to-use interface and ensures privacy.
You can set up custom reminders so you never forget to log your information. It focuses primarily on motivating and supporting women to remain healthy and work out during pregnancy.
Key Features
Credible and proven effective in improving health.
Get to know ideal fertile days with dedicated Ovulation calculators.
Accurate predictions.
Personal information is secure.
Compatibility: Android and iOS
Price: Free
Ratings: 4.6/5 (Google Play), 4.8/5 (App Store).
3Period Calendar Period Tracker
Period Calendar Period Tracker is another efficient application designed to help individuals easily and accurately track and manage their menstrual cycle. With a user-friendly interface and a wide range of features, this app allows users to monitor their period, fertility, and ovulation cycles, as well as track symptoms, moods, and more.
Whether trying to conceive or simply looking to stay on top of your menstrual health, the Period Calendar Tracker app provides personalized insights and predictions to help you make informed decisions and take control of your reproductive health.
Key Features
Ability to record daily health.
Precise fertility trends.
Remind periods and medicines.
Compatibility: Android and iOS
Price: Free
Ratings: 4.9/5 (Google Play), 4.9/5 (App Store).
4Apple Cycle Tracking
Apple Cycle Tracking is a powerful tool designed to help people better understand and manage their menstrual cycles. This innovative feature, available on Apple's iOS devices, allows users to track a variety of data related to their menstrual cycle, including the start and end dates of their period, fertility windows, and symptoms associated with each phase.
With Apple Cycle Tracking, women can gain insights into their menstrual health and take control of their reproductive health by identifying patterns and trends over time. Whether you are trying to conceive, manage symptoms associated with your menstrual cycle, or want to learn more about your body, Apple Cycle Tracking is a valuable resource to help you achieve your goals.
Key Features
Easy to manage data and export history.
Offer visual explanations for a better understanding.
Accurate predictions and calculations.
Disable features which you didn't find useful.
Compatibility: iOS
Price: Free
Ratings: 4.9/5 (App Store).
5Glow: Ovulation & Period App
Glow is a comprehensive and user-friendly app for women to track their menstrual cycles, ovulation, and fertility. This app allows women to keep track of their periods, predict their next cycle, and monitor their fertility to increase their chances of conceiving. With Glow, users can log their menstrual symptoms, sexual activity, and other health indicators such as weight, medications, and stress levels.
Glow's powerful algorithms analyze this information to provide personalized insights, tips, and predictions based on individual patterns and trends. The app also includes reminders for birth control pills and menstrual products, a community forum to connect with other users, and access to expert articles on reproductive health and wellness.
Key Features
Wide community to address women's health.
Track moods and physical symptoms.
Forecast symptoms and real-time comparison.
Compatibility: Android
Price: Free
Ratings: 4.3/5 (Google Play).
6Cycles: Period & Cycle Tracker
Cycles is a period tracker app that allows users to track their menstrual cycles and fertility. The application empowers couples to take charge of their reproductive health, follow the patterns, and make informed decisions based on their unique circumstances.
With features like daily reminders, cycle history, and personalized insights, Cycles aims to help users better understand their reproductive health.
Key Features
Engage couples more intimately in pregnancy planning.
Designed and helpful for couples.
Active support team.
Compatibility: iOS
Price: Purchasing Cycles Premium will affect your iTunes account if you decide to unlock it. You can purchase a yearly membership for $29.99.
Ratings: 4.6/5 (App Store).
7Eve by Glow Period Tracker
The Eve by Glow app offers period tracking and intimate insights for the modern world woman. The comprehensive period tracker app offers a range of features to help users track and monitor their menstrual cycle. From period and ovulation predictions to symptom and mood tracking, Eve by Glow provides users with the tools they need to take control of their reproductive health.
Key Features
Keeping a sexual activity log.
Interact with the community.
Updated information to get results.
Compatibility: Android and iOS
Price: Free
Ratings: 4.4/5 (Google Play), 4.7/5 (App Store).
8Ovia: Fertility, Cycle, Health
Ovia period tracker is the ultimate solution to finding out the secrets of your body before you get pregnant. The application provides accurate predictions to tell you when you are most fertile by tracking your menstrual cycle. There are numerous articles and guides on the website to assist users in getting the most out of the app.
Key Features
Effective tips and suggestions based on your data.
Best fertility forecast.
Offers a smart health tracker.
Early risk identification
Compatibility: Android and iOS
Price: Free
Ratings: 4.7/5 (Google Play), 4.9/5 (App Store).
9Natural Cycles Period Tracker
Natural cycles is a non-hormonal, non-side-effect birth control application that is clinically proven effective. The application offers unique features for both database selections. Users can get customized information so they won't face any complications in their case. The application also informs about unique patterns of cycles with detailed insights.
Key Features
Interactive quizzes.
Ability to choose your pregnancy goals.
Get insights about your fertility.
Compatibility: Android and iOS
Price: Free.
Ratings: 4.7/5 (Google Play), 4.8/5 (App Store).
10Spot On Period Tracker
Spot On is a period tracker app presented by Planned Parenthood that offers a range of features to help users track their menstrual cycle and stay on top of their reproductive health. With a clean and easy-to-use interface, Spot On makes tracking periods, symptoms, and fertility simple.
Key Features
Monitor mood, body, and behavior.
Calendars for Period, Birth Control, & Fertility.
Accurate period predictions.
Track unique methods on your schedule.
Compatibility: Android and iOS
Price: Free
Ratings: 4.2/5 (Google Play), 4.3/5 (App Store).
11Clover Period Tracker
Clover Period Tracker presents a cutting-edge app designed with your menstrual health in mind. This advanced technology lets you efficiently track periods, PMS symptoms, and other information about your cycle within a user-friendly interface.
With over 4 million application users worldwide, Clover App provides seamless access to intelligent predictions based on gathered data from every woman using it – learn more about yourself than ever! The application understands that monitoring menstrual cycles can be complicated, so they bring each woman clarity throughout her monthly journey by combining scientific insights with female empathy and personal support.
Key Features
Use without creating an account.
Your data is in safe hands.
Acclaimed ovulation app features.
Compatibility: Android and iOS
Price: Free
Ratings: 4.5/5 (Google Play), 4.5/5 (App Store).
Part 3: Are Period Tracking Apps Accurate and Safe to Use?
It is true that most period tracking apps, to a certain extent, are accurate and safe to use, but users cannot always rely on them. The fact that these applications work on manual data inputs, there are chances of errors or wrong suggestions that may not work in complicated cases.
However, the good thing is that most top-rated applications, such as Flo and Glow period trackers, ensure that user data is safe and never shared with anyone.
Part 4: Parenting Tips to Pay Attention to Children's Growth
As a parent, one of the most important things you can do is to pay attention to your children's growth, not just in terms of physical development but also emotional and mental. It's easy to get caught up in everyday life's hustle and forget to tune into what our kids are experiencing. That's why we've compiled some helpful tips on being more present with your children so that you don't miss out on any important milestones or moments along their journey toward adulthood.
1. Be a Good Role Model
Children learn and grow at their own pace, so it is important to be patient with them. Let your children know you believe in them and are proud of their accomplishments, no matter how small.
Set a good example – Be the kind of person you want your children to grow up to be. Show them how to treat others with kindness and respect. Most importantly, listen to them – Pay attention when your children are talking to you and listen to what they have to say. This will help you better understand them and their needs.
2. Spend More Time with Kids and Be Supportive
The best thing parents can do when children are growing is to give them the time and attention they need. Here are some tips for parents. It's no secret that kids need attention and love to feel supported, especially as they grow up. But with hectic schedules and responsibilities, finding the time to give them the attention they need often becomes difficult.
3. Practice Kind and Firm Positive Parenting
Kind and Firm Positive Parenting is a parenting style that emphasizes being kind to your children while setting firm limits. It is based on the belief that children are best able to grow and thrive when they feel loved and supported but also know that there are boundaries in place.
Use positive reinforcement whenever possible. When your child does something you approve of, let them know with kind words and affectionate gestures. This will help them feel good about themselves and encourage them to keep up the good behavior.
4. Set up a Parental Control App
There is a lot of inaccurate information on the Internet about health, especially the menstrual cycle, fertility, and periods, and children might follow any of it. In order to keep your children safe from inaccurate information or content, use AirDroid Parental Control! This innovative application helps shield kids from potential hazards on the apps and allows parents to manage their child's devices remotely.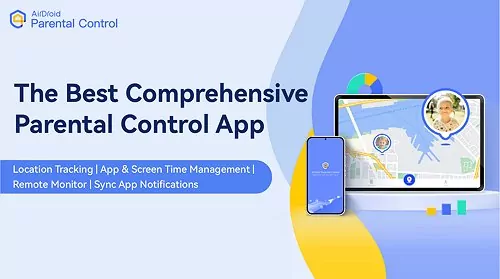 You can ensure your children are safe by filtering out offensive content, regulating the online time, and setting daily app limits. Parents can also set time limits for individual apps & games (including social media) and receive instant notifications regarding suspicious activity. With AirDroid's state-of-the-art parental control, parents can rest assured that their children are protected while exploring the digital world!
Part 5: FAQs about Best Period Tracker App Free
1. Is There a Free App to Track Your Period?
Yes, there are various free applications to track periods. The most famous free period tracking application is Clue.
2. How Can I Track My Period Accurately?
For accurate tracking, be sure to enter precise information, follow the app's guidelines, or manually note down the dates when the period begins and ends.
3. Is Apple Period Tracker Accurate?
Apple's period tracker is not 100% accurate because the application lacks features and does not get good reviews in the app store.
4. How Do You Put the Period Tracker on Your iPhone?
From your iOS device, navigate to the Health app and select the Browse tab. Click on Cycle Tracking. Now hit Get Started, and follow the onscreen steps.
5. Can I Share My Period Tracker App with My Boyfriend?
Using the Ovy Partner App, users can share their cycles with their partners. It's possible to plan or prevent pregnancy with the Ovy app. If you open the invite link, you will be able to see your fertile days, ovulation date, and next period in the current cycle.
6. Can WhatsApp Track Periods?
Recently WhatsApp made it possible to track periods users can save the contact number 9718866644 to their contacts. Send "Hi" on WhatsApp, and you will get a list of options type "period tracker" in the chat box and input the required information.
Was This Page Helpful?