10 Best Free Screen Time Apps to Limit Screen Time [Android & iOS]
Are you concerned about your kid getting too much screen time and less time to get creative?
As technology advances, so does our need for more screen time. Unfortunately, this often leads to increased cyberbullying, sleep deprivation, and other negative consequences. Now that we live in a world where technology is omnipresent, it's no surprise that screen time has become one of the biggest parenting concerns.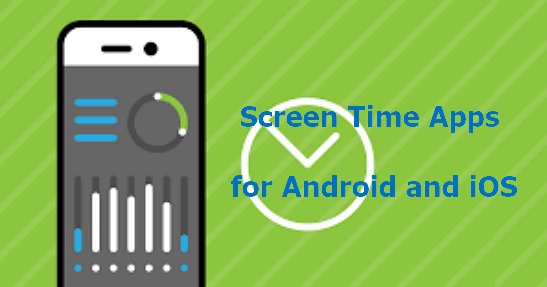 It's essential to set boundaries for how much screen time your children are allowed to combat these issues. One way to do this is by using the best free apps to limit screen time.
How Much Screen Time Is Too Much for Children?
On TV alone, children have about 3 hours of screen time. But with additional screen time on gaming gadgets, tablets, and computers, children spend up to 7 hours staring at different screens daily. This estimate was given by the American Academy of Pediatrics (AAP).
The American Academy of Pediatrics recommends that parents limit kids' screen time to no more than two hours per day. Parents should also avoid exposing children under 18 months to any electronic media other than video chatting. Below are the recommendations from AAP.
Less than 2 years old: Zero screen time, except for video chats.
2 - 5 years old: At most one hour of supervised viewing.
5 - 8 years old: About two hours per day as parents deem fit.
More than 8 years old: Parents should educate their kids on how they use their screen time.
However, most children exceed these recommendations. If you need help managing screen time with your family, check out these ten apps to limit screen time for kids available for Android and iOS devices.
5 Best Free Scree Time Apps to Limit Screen Time [Android]
1AirDroid Parental Control & Screen Time App
AirDroid Parental Control is an excellent, easy-to-use app for screen time management. It will help you to monitor and guide your child in the real world and make sure they keep their healthy digital behaviors on their devices.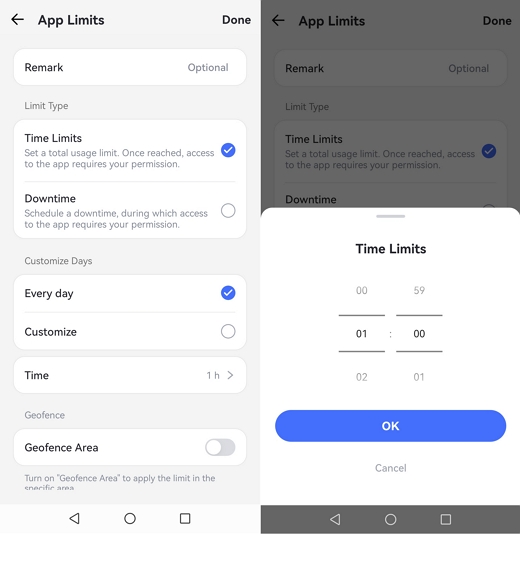 Features for Screen Time Management
Limit when and how much screen time your kids can access the screen or a specific app/category.
Schedule study time, bed time, family time or any other screen-free time.
Add Apps to Whitelist if you want some apps to be always available.
Check daily and weekly reports of online activity and guide them to build better digital habits.
You will also be able to monitor their online activity, check live screen of their Android device, and block the games that may be harmful. The app allows you to sync the notifications from apps like Facebook, Instagram, WhatsApp, etc.
No matter where you are, it will be easy to know your kid's real-time location and check out their geographical locations. You can even watch and listen to their phone surroundings to ensure their safety.
Pros
It allows you a 3-day free trial.
The interface is easy and interactive.
You can decide whether to hide the app.
Developed by experienced developers.
Cons
Parents can only use it to manage screen time on Android devices for now.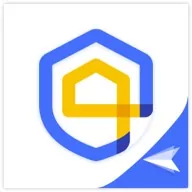 AirDroid Parental Control
How to Limit Kids' Screen Time on Android with AirDroid Parental Control
2Kidslox Screen Time Parental Control
Kidslox is an easy-to-use and straightforward parental control app that makes it easy for parents to control screen time, track their child's location, block apps, and monitor app usage. It's the perfect tool to help you raise happy and balanced children in a digital age.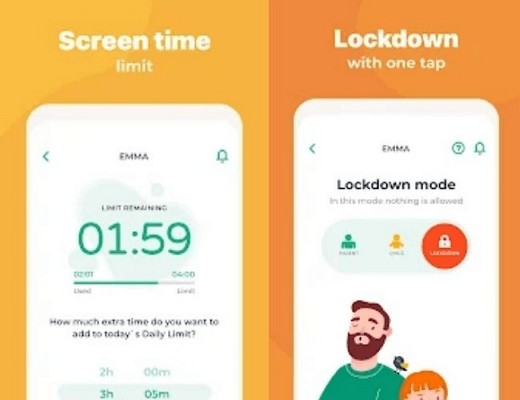 Features:
Instantly lock the mobile of your kids with just one click.
Set a screening schedule for your kids.
Provide extra screen time to your kids on completing specific tasks like completing homework.
You can easily track the location of your kids.
It has a great content blocking feature that restricts specific apps and domains.
Pros
It contains no ads.
Flexible and adjustable features.
Updates are fast.
Cons
It offers a limited-time free trial without credit card information.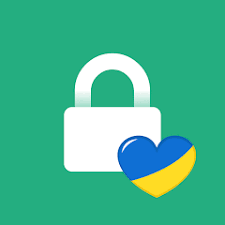 2FamilyTime Screen Time Control App
You are in charge of your kid's Smartphone and Tablet usage! FamilyTime parental controls let you manage your children's digital life safely and efficiently. With FamilyTime, track kid's locations, limit screen time, block apps, monitor & schedule internet access on children's iPhone, iPad, or Android phones and tablets. Those features make it the best free app to limit screen time.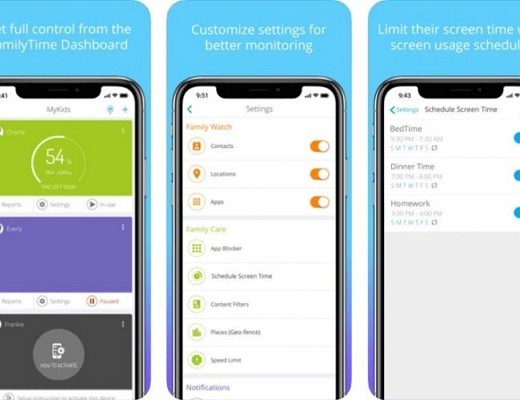 Features:
You can limit your screen time with ease.
You can track your kid's location and monitor their apps and the internet.
You can block their internet access or specific domains.
It has excellent pre-defined rules for bedtime, dinner, and others. You can easily customize those rules and set new rules for the kids.
If your kid drives fast, this app can notify you, so your kids remain safe.
This app also has remote management, SOS alter, and pick-me-up alerts.
Pros
Interactive and easy-to-understand interface.
Fast updates
Supports many languages
Cons
Most of the features are available in the pro version only.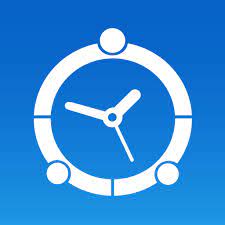 FamilyTime Parental Control
4Qustodio Screen Time Control App
With Qustodio Parental Control & Screen Time App, you can track and control your family's smart devices from one convenient app. Set time limits, block inappropriate apps, view your child's activity on their phone or tablet and easily manage your family's privacy and protection perfect for monitoring multiple kids at once. So, it is one of the best apps to limit screen time for kids.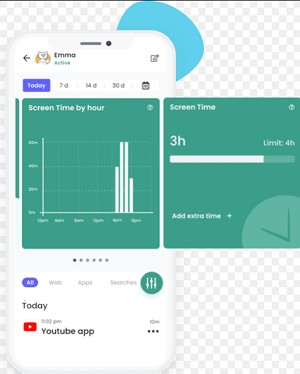 Features:
Track kids' activity and usage with the social media monitoring feature.
Monitor calls, texts, and location.
Send an emergency message to the trusted contact by clicking once.
Restrict specific domains and social media, so your kids do not visit those websites.
Vanish this app from the system so your kids don't uninstall the app.
Pros
It is free and easy to use.
Interactive dashboard.
Cons
Cannot block apps like WhatsApp.
Some features are in premium apps only.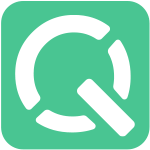 Qustodio Parental Control
5FamiSafe Screen Time Limit App
FamiSafe is the most reliable parental control application that can offer a full range of tracking and monitoring features for your kids' smartphones and tablets. FemiSafe is one of the best apps to limit screen time.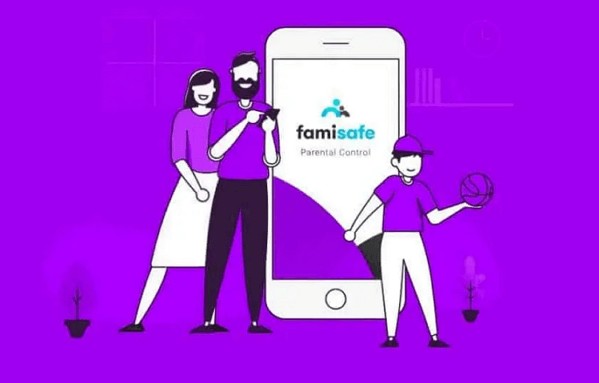 Features:
With its location tracking feature, you can set up a safe zone for your kids and get instant alerts whenever they leave or enter that area.
FamiSafe also has other advanced features, such as a screen time limiter that can limit your kids' screen time.
Some fantastic features include schedule, app blocker, and filter websites.
It also enables you to block in-app purchases from your kid's mobile, so they don't purchase any games without your permission.
It comes with explicit content detection that keeps your kids safe from adult content.
It also detects keywords in the text and notifies you. You can set any keywords that you think are offensive.
Pros
Some features like limiting screen time are free.
Fast updates.
Cons
Lots of features are available in the premium version only.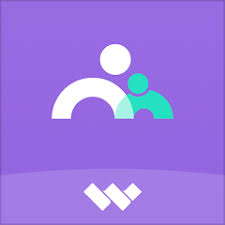 FamiSafe Parental Control App
5 Best Free Screen Time Apps to Control Screen Time [iOS]
1OurPact Parental Control & Screen Time App
Whether you're a concerned parent or employer, OurPact is the leading app to limit screen time for kids on iOS devices. Paired with an intuitive app on your family's iPads, iPhones, iPods, and other device platforms, you have the power to control your entire family's screen time from one powerful application.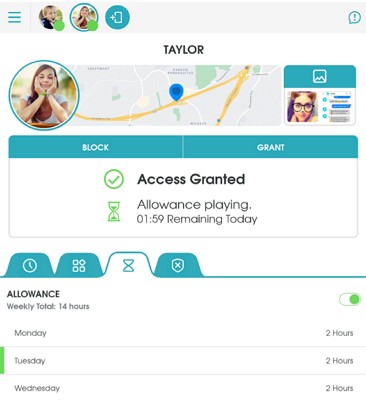 Features:
You can block texts and set rules for the texts.
This app allows you to set daily screen time limits.
It also allows parents to block specific apps and provide safe internet searches.
It also comes with a feature of geofencing to get real-time notifications about your kid's location.
Pros
It is free.
Interactive and exciting interface
Support monitoring of multiple devices
Cons
Some features are missing for iOS users.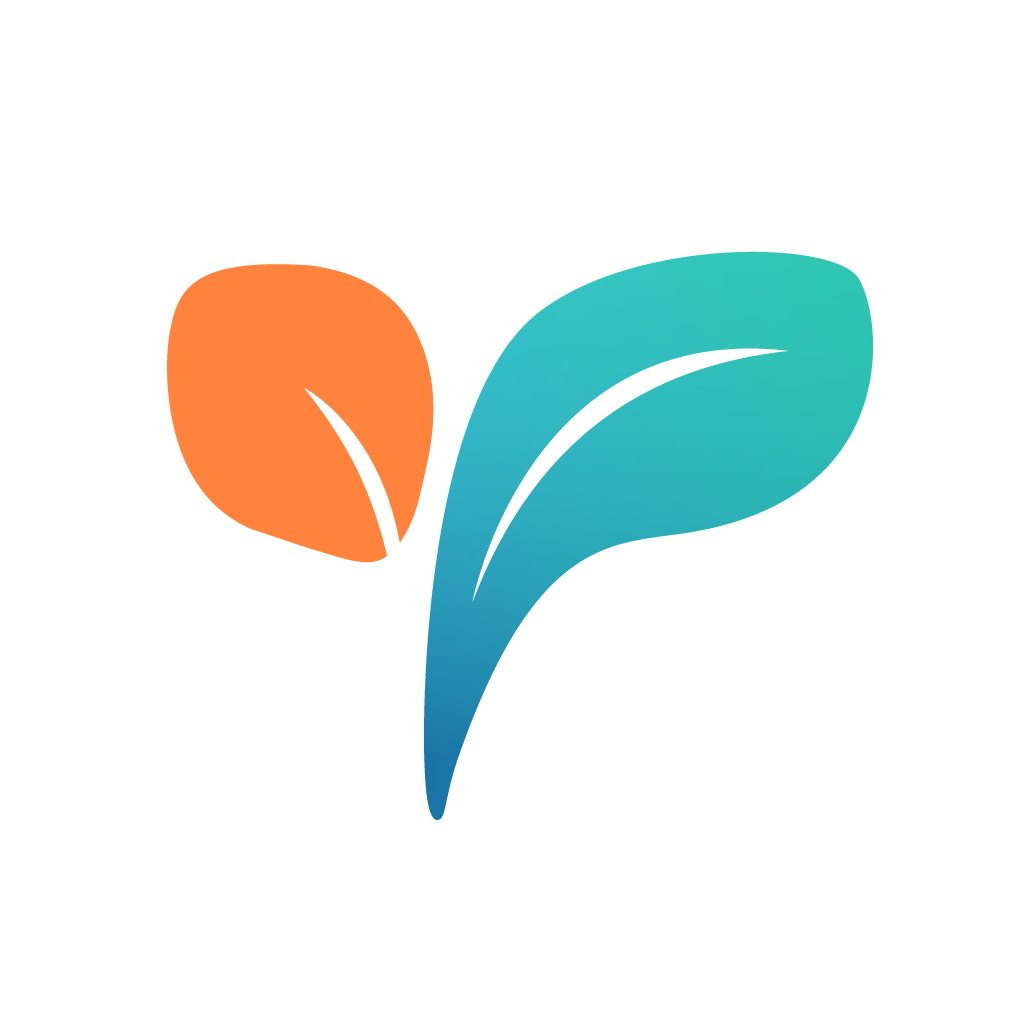 OurPact Parental Control App
2unGlue Screen Time Monitoring App
The unGlue parental control app is the simplest way to manage your children's screen time. With our unique parental controls, you can set a screen timer to limit screen time, use our app blocker to hide apps, and turn the internet off completely. Those features make it the best app to limit screen time.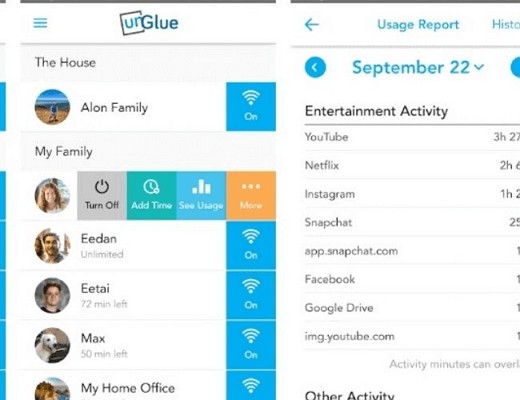 Features:
Allows you to block social media apps easily.
It allows you to block some games like Minecraft, Fortnite, and others.
This app can teach your kids. It can teach them some basic management skills.
It has a unique reward feature that will give some extra screen time to your kids. If a kid does the dishes, he will get extra 30 minutes.
It also has fantastic features like blocking the internet, monitoring their activity, blocking YouTube, Netflix, and many more.
Pros
Simple navigation
The free version has many features.
Offers privacy safety
Cons
Some features are limited to the free trial version.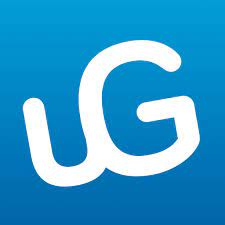 unGlue Parental Control App
3Bark Screen Time Limit App
Bark Screen Time Limit App is a parental control tool that assists in keeping children safe online and is an app to monitor screen time. Bark is useful for parents and people who want to regulate and balance their device use. Using clever algorithms and machine learning, this program tracks screen time across several devices, including smartphones, tablets, and PCs.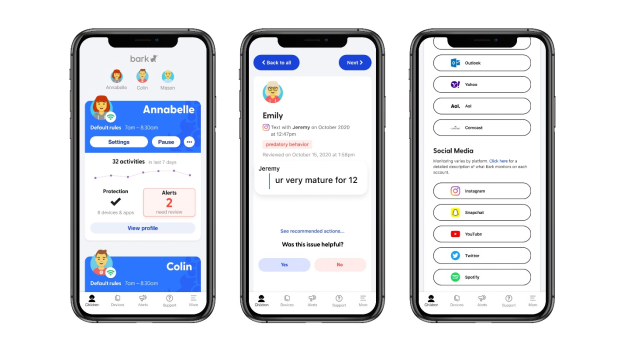 Features:
Uses sophisticated algorithms to monitor and control screen time across multiple devices as one of the best screen time limiting apps.
Individuals can establish healthy digital behaviors by establishing personalized restrictions and schedules.
Provides parents with detailed reports and alerts about their children's online activities and potential dangers.
Pros
User-friendly interface
Advanced risk detection
Cons
Potential false positives at times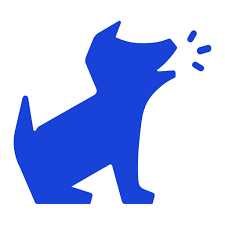 Bark Parental Control App
4Apple's Screen Time App
Screen Time is a feature on Apple devices built to give you a better understanding of the time you and your kids spend with apps, websites, and more. By using Screen Time, you can create app limits, schedule downtime, and see reports to get more information about how you use your devices.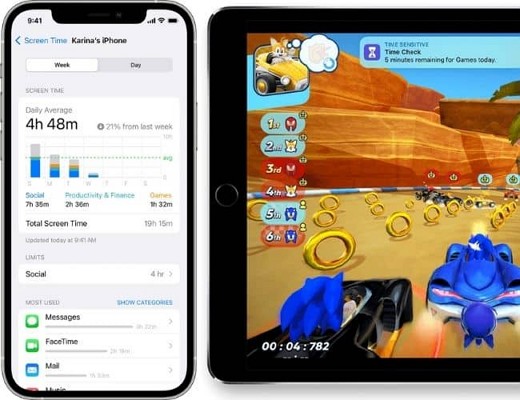 Features:
You can allow specific apps to run at a specified time. This feature is called downtime.
You can even set a time for specific categories of apps like gaming apps are allowed for an hour.
You can set restrictions on explicit content and web browsing.
You can set passwords so no one can change the app's settings except you.
Pros
built-in iOS feature
Easy to use
Works better as the apple team develops it
Cons
Only available in iOS 12 or later
No location tracking feature to date
5 Net Nanny Screen Time Parental Control
The Net Nanny Parental Control app allows you to keep your little ones safe from inappropriate content. Designed with you in mind, Net Nanny gives you a variety of methods for controlling and monitoring your kids' device usage and extends your control beyond the computer, including your smartphone, tablet, and other connected devices.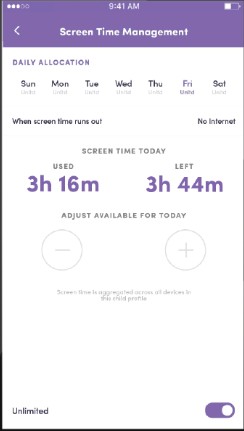 Net Nanny has been responsible for hundreds of verified child safety policies over the past 25 years as a premier family-friendly app provider.
Features:
It has a unique feature where you can set up separate restrictions for all children.
It allows parents to monitor the devices remotely and make changes.
It also sends real-time alerts on specific content like porn, suicide, and drugs.
Pre-installed settings for website different web search filters.
Pros
Powerful web search filter
Send real-time alerts to parents
Interactive design of the app
Cons
No call and text monitoring
Some features are only available in the premium version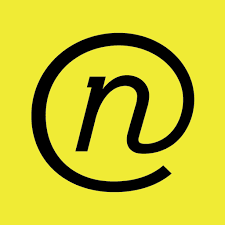 Net Nanny Parental Control App
How We Choose the Best Free Apps to Limit Screen Time
We have researched and used many screen time apps and introduce the best one for you. We have listed the top 10 best free apps to limit screen time based on their features, performance and value.
Limit and schedule screen time for free or have free trial.
Easy to use and have an interactive interface so anyone can easily use the app.
Keep updated, so they all work seamlessly with your android or iOS mobile.
Most apps allow blocking apps, explicit content, and many other blocking features.
All apps provide fantastic customer support.
The premium versions of all apps are reasonably priced, so all apps provide value for money.
The Necessity of Limiting Screen Time
Setting screen time limitations via screen time manager apps has become more important. The ubiquitous presence of screens, from cell phones to computers and TVs, has tremendously influenced our physical and mental health.
Screen time should be limited for a variety of reasons, including:
Maintaining a Healthy Lifestyle
Excessive screen usage has been related to sedentary behavior and the health problems that come with it. Prolonged sitting and screen time contribute to a more sedentary lifestyle, increasing the risk of obesity, cardiovascular disease, and musculoskeletal difficulties.
Individuals are urged to participate in physical activities, such as exercise, outdoor play, or hobbies, that improve general physical health and well-being by limiting screen time.
Fostering Better Relationships
Screen time should be limited to nurture and deepen interpersonal interactions. Excessive screen time may cause a separation from the real world and impede face-to-face social connections.
Individuals may devote more time and attention to forming meaningful connections, enhancing communication skills, and growing empathy by minimizing screen usage.
Promoting Cognitive Development
Excessive screen time has been demonstrated to harm cognitive development, especially in children and teenagers. Excessive screen use may alter sleep habits, decrease focus, and negatively impact academic achievement.
Limiting screen time helps people, particularly children, to participate in activities that encourage cognitive growth, such as reading, creative play, problem-solving, and critical thinking.
Tips to Reduce Children's Screen Time
Here are some tips to help you reduce children's screen time.
Talk about It
The best way to get your child on board with reducing screen time is to talk about it. Find out what they like most about screens and explain why too much screen time isn't good for them.
Be a Role Model
Children model their behavior on what they see their parents doing, so if you're constantly checking your phone or watching TV, they'll copy that behavior. As a parent, you should try to set an example of healthy behavior and moderation when it comes to screens.
Use Screen Time Apps
Finally, if the problem persists, you can use screentime limiting apps and direct your kids to a safer and healthier lifestyle.
Conclusion
Whether you've got kids, are trying to give up your phone addiction, or wish to manage your own screen time better, these best free apps to limit screen time will help you conveniently and effectively.
FAQS about Limiting Screen Time
How to Limit Screen Time?
If you want to limit screen time for your kids, there are many ways. You can put the phone in a drawer and go on with your day. Or you can use apps that help you better manage how much time your child spends on the phone. Some of the apps to limit screen time for kids are listed above.
What Is the Best Screen Time App for Kids?
The AirDroid Parental Control app is the best app to limit screen time for kids. It provides fantastic features like in the free version. It provides 24/7 customer support and many more.
Can My Child Turn off Screen Time?
Yes, they can turn off the screen time of any app, but many apps are now password protected or provide stealth mode, so no one can find the app and change the settings without a password.
Is There an App for iPhone to Limit Screen Time?
Yes, multiple iPhone applications can help you limit screen time. Apple's native Screen Time app, AirDroid Parental Control, OurPact Screen Time Control, Bark, and Net Nanny Screen Time Parental Control are popular options. These applications provide features such as time limits, app restriction, content filtration, and monitoring tools to manage and restrict iPhone screen time.
Can I Control My Child's Screen Time from My Phone?
Several screen time management applications enable you to manage your child's screen time from your mobile device. Typically, these apps offer parental control functions that allow you to limit screen time, schedule device usage, disable specific apps or websites, and monitor your child's online activities.
How Do I Limit the Screen Time on My Smart TV?
Typically, limiting screen time on a smart TV depends on the specific TV model and its built-in features. Numerous smart TVs include parental control settings that enable you to establish time limits or a PIN code to restrict access to specific content or applications. Refer to your television's manual or settings menu to locate the parental control options.
Was This Page Helpful?