[2023] How to Transfer WhatsApp from Android to Android?
WhatsApp is a great app that a lot of people use to communicate with their friends and family. There are also plenty of businesses that run primarily on WhatsApp. So obviously, the app contains a lot of important data and chat history shared between people. When you are changing phones, or you have lost your phone, however, you might lose all that.
That's why it's important to know how to transfer WhatsApp from Android to Android. Fortunately, WhatsApp's backup makes it pretty easy to restore chats and data. But you can use plenty of other ways to transfer your important WhatsApp data to other devices. Let's find out how.
1Transfer WhatsApp Messages from Android to Android
When switching over to a new phone, you will have to move WhatsApp from Android to Android. This means transferring your chat history to your new device. There are different ways to do this, and it's pretty easy if you have a backup setup. Here's how.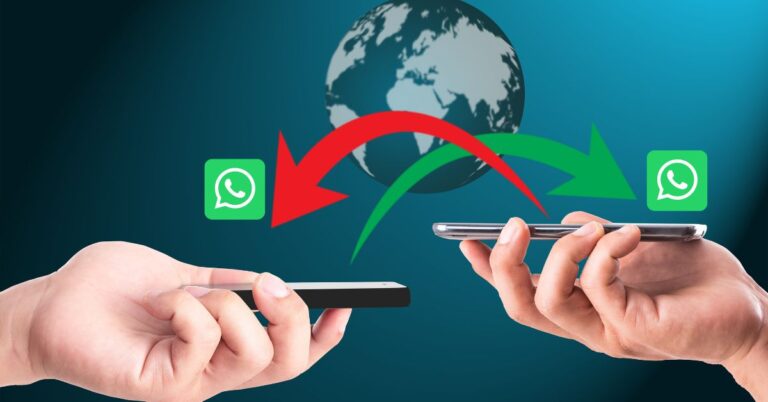 Restore Backup
Unlike Android to iPhone, Android-to-Android WhatsApp transfer is pretty easy. If you regularly back up your chats, then WhatsApp automatically keeps all your chat history saved up in the cloud.
So when you switch to a new device, you can simply log in and set up your WhatsApp number and then restore the backup from your Google Drive account, and you are done! You don't even necessarily need to switch to a new phone to do this. Just log in to your WhatsApp account on another Android device, and you have the option to restore your chats on both devices.
Use SD Card
Instead of using Google Drive or Cloud storage to transfer your WhatsApp, you can also use an SD card. Save the WhatsApp data on the SD card as a backup and you can simply shift the SD card to another device to transfer your WhatsApp data to that new device.
To do this, launch WhatsApp on your phone and then tap on the Options button in the top right corner. Go to Settings and then open Chats and Calls. Navigate to Chats Backup and Backup your chats to your internal storage or SD card.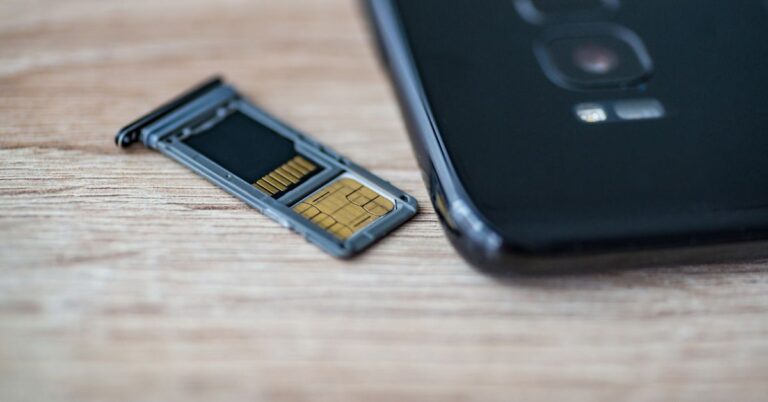 Once the backup is done, you can take the SD card out of this device and then insert it into the other Android device. Download and install WhatsApp on that device and set up your account using your number. Your phone should detect the backup on the SD card on its own. Tap on Restore and then Continue to restore and transfer your chats.
If your backup was saved to your internal storage, then you will need to connect your phone to your computer and then manually transfer the data to your computer. Your data should be in the folder location - "/Internal Storage/WhatsApp/Database." Then copy the file to the other Android device and then Restore it from WhatsApp.
Use iTransor for WhatsApp
The problem with the Google Drive backup is sometimes; you can lose out certain data in the process. You can use iTransor for WhatsApp instead if you want to know how to transfer WhatsApp from Android to Android without any data loss. It's easy and efficient!
Download and install the software on your computer and then connect both your Android phones to the PC. Click on Transfer WhatsApp between devices from the software home screen. Once the software detects the devices, you can click on Transfer to begin the transfer process. That's it!
Export Chat
If you want to know how to transfer WhatsApp messages from Android to Android, then you can also use the export chat option. This is a little different from transferring your entire chat history from one Android to another. Instead, this allows you to export your chat history with a single contact and send it to another Android device.
Open WhatsApp and then go to Settings. Tap on Chats and Calls and then select Export Chat. From the list of your conversations, select the chat history you wish to export. Then wait for WhatsApp to convert to a zip file.
Then send the file to another contact using WhatsApp, a text message, an email, or however you prefer. This will transfer your WhatsApp chat to another Android. You can also save this file to your cloud storage or even download it on your computer.
2WhatsApp Data Transfer from Android to Android
If you want to know how to transfer WhatsApp data from Android to Android, and not your entire chat history, then you can use AirDroid Personal to do so! AirDroid is a multi-purpose app that allows you to seamlessly transfer all your files between your devices.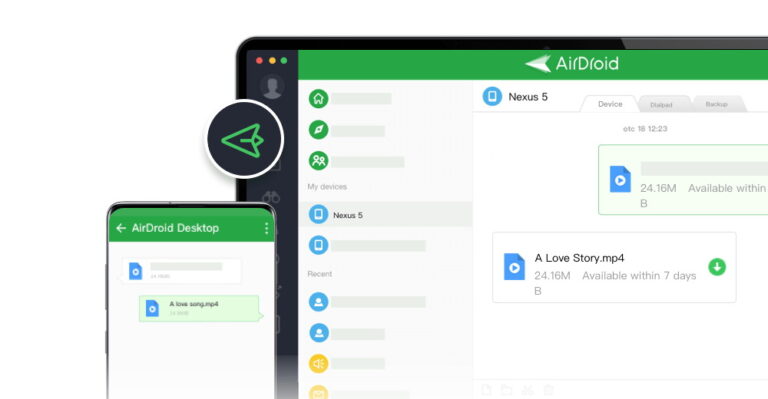 Whether you want to transfer photos you've received on WhatsApp, or documents or media, you can do it all with AirDroid! It works across Androids, iOS devices, and even with your computer, and it has tons of other features. Here's how.
Step 1.

Download and Install AirDroid

Go to Google Play Store on both your Android phones and download and install AirDroid Personal. Set up your account. Remember to use two different accounts.
Step 2.

Turn on Bluetooth and Wi-Fi

Check if your Bluetooth and Wi-Fi are turned on both devices and if AirDroid is active. Then you can connect to each other.
Step 3.

Navigate to the File

Depending on what you want to share, you have to navigate to the file. If you want to transfer photos you have received on WhatsApp, they get automatically saved in your Gallery app. For other files like documents or mp3, you can usually find them inside the File Manager app. If not, you can always go to WhatsApp and then press and hold on the file to download and save it.
Step 4.

Transfer the File

Once you have located the file or files, you can tap and hold the file to select it, and then tap on the Options button which is the three dots on the top right corner of the screen. You should see a Share option: tap on it. From the Share Sheet, select AirDroid to transfer the file. Once you're inside AirDroid you should be able to see the name of the other Android device pop up in the list. Tap on the name to send the file and you're done!
3Can You Restore Your Whatsapp Backup from an Android to an iPhone?
Yes, you can transfer your WhatsApp from an Android to an iPhone, but it's not as easy. This is because, in Android phones, WhatsApp backups are saved in a certain format in Google Drive, whereas WhatsApp backups in iOS devices are saved as a separate type of file in iCloud. These two are incompatible and one cannot open the other.
This is why you can't use the default WhatsApp backup option to transfer your chats between Androids and iPhones. Instead, you should use third-party software like iTransor which works between platforms to transfer your chats. You can also use AirDroid to transfer your files from WhatsApp to an iOS device since AirDroid works on both platforms as well.
So while it is not impossible to transfer WhatsApp between Androids and iPhones, it's still easier to back up history when you are on the same OS.
4Conclusion
Switching over to a new phone can be daunting at times especially since a lot of our personal information resides on our phones now. Your WhatsApp data is no different. But now that you know the various ways to transfer WhatsApp from Android to Android, you can seamlessly change phones without losing any of your chats or data!
FAQs
Is WhatsApp stored on a phone or SIM?
While WhatsApp works using the phone number provided with your SIM card, its messages or data are not stored on your SIM card. WhatsApp data is stored locally and if you have backup turned on, it gets backed up to your linked Google Drive account.
How do you transfer your WhatsApp account to a new phone with the same number?
When you switch to a new phone, insert your Sim card into that phone and then download and install WhatsApp. Enter the same number and set up your account as you did the first time, and that's it! You don't need a new number to use WhatsApp on a new phone.
Can you use WhatsApp on two phones?
Yes, you can use the same WhatsApp number on multiple devices. It's similar to logging in with your email id. You can log in with your phone number to your WhatsApp account on different devices. There's also WhatsApp's web client that you can use from your computer with the same number.
Was This Page Helpful?