Best Methods to Transfer Files from Android to PC - 6 Ways
There are several options if you are planning to transfer files from Android to PC. For instance, if your devices are in the same room, you can use Bluetooth or a USB cable. Meanwhile, if they are far away, you need to use apps that can provide remote access. Emails and cloud storage, too, are good options to send files to the PC.
File transfer from Android to Windows isn't always easy. Sometimes you might have to send large files within a short amount of time. Or, your PC might prevent a USB cable from connecting due to a problem with the USB manager or bug issues. Therefore, users who frequently require "Android transfer files to PC" should have professional file transfer software installed on their devices.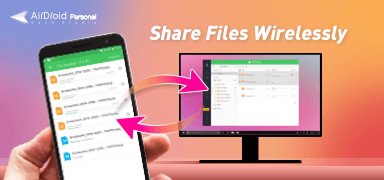 How to Wireless Transfer Files from Android to PC
When you need an emergency "Android transfer files to PC," a compatible USB cable might not always be around. Or, you might have a damaged USB port on either of the devices. Plus, sometimes your PC might reject a cable for unknown reasons.
In such cases, wireless transfers are your best option. These methods are also great when the USB app for "Android to iOS transfer not working."
Free, Wireless, Fastest - AirDroid File Transfer
If you are searching for "how to transfer files from Android to PC, the AirDroid Personal is your best solution. This software application lets you transfer files in all formats across all platforms. Besides file sharing, you can also use AirDroid to type on your phone using your laptop keyboard.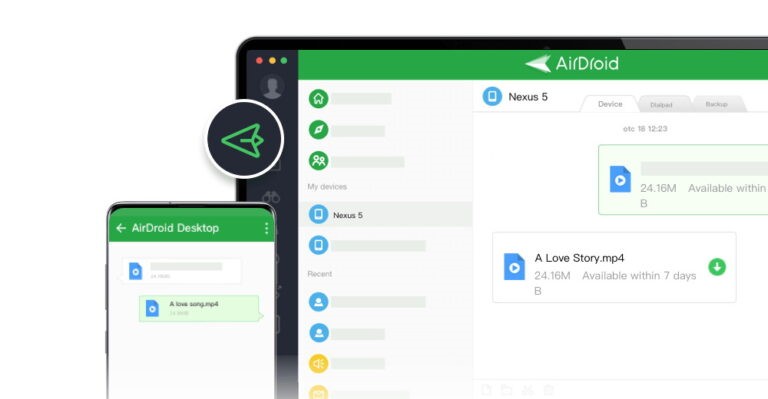 Also Read: [Free]Top 6 Phone to Phone Transfer 2023 for Android&iOS
Why AirDroid?
All other Android PC file transfer methods discussed have various limitations. For example, USB cables often face compatibility issues. Meanwhile, with Bluetooth, distance is a factor. Email and cloud services require an active internet connection even in close proximity. Plus, these methods are primarily ideal for sending small files.
In comparison, AirDroid Personal lets you send large files at the speed of 20 mb/s. And if your laptop and PC are near each other, you can share files without an internet connection. Also, navigating AirDroid and transferring files with the app is much simpler than these methods.
Features:
Limitless Web File Transfer: Android file transfer for PC is most manageable with AirDroid. You don't have to worry about any platform issues or the format of the file. Plus, you can send files to a PC at incredible speeds.
Nearby: This feature from AirDroid lets you send files to a nearby laptop. You might think of this as the best thing since Bluetooth. This feature enables people to send files like Android's AirDrop.
Access and Control Remotely: AirDroid Personal provides remote access to your phone from your PC. This will be helpful if your phone is stolen or broken. You can also control your phone camera with a remote and watch over your kids or pets from your office computer.
Screen Mirroring: Want to share a screen experience with your friends? Well, AirDroid Personal" 's screen mirroring feature lets you cast a live screen on other devices. You can also mirror notifications from your phone to your PC.
Manage Messages: AirDroid personal lets you send texts from your phone via the computer. You can use the PC keyboard to type messages faster and send them to multiple receivers simultaneously. Plus, you can answer the texts you receive on your phone. As a result, you are more efficient and less distracted during work.
Privacy Protection: Having AirDroid installed on your device is rewarding in every aspect. For instance, when a device is lost, AirDroid, if installed and active on that device, will try to retrieve and delete all data to guard your privacy.
Pros
Transfer huge media files at the fastest speeds
Works across all platforms, including Android, iOS, Windows, Mac, and Web online.
The phone"s data is secured in case of emergencies.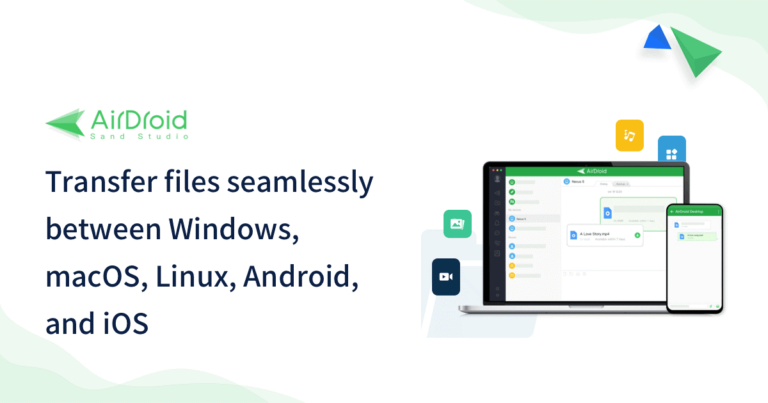 Price: 29.99$/year
How to File transfer from Android to Windows PC with AirDroid
AirDroid is undoubtedly the best solution for "Android transfer files to PC." Follow these simple steps-
Step 1: With AirDroid installed on both PC and Android phones, create an account and sign in. You can also visit AirDroid Web from your PC, this requires no installation on your computer.
Step 2: On your Android, From "AirDroid Transfer," find and choose your PC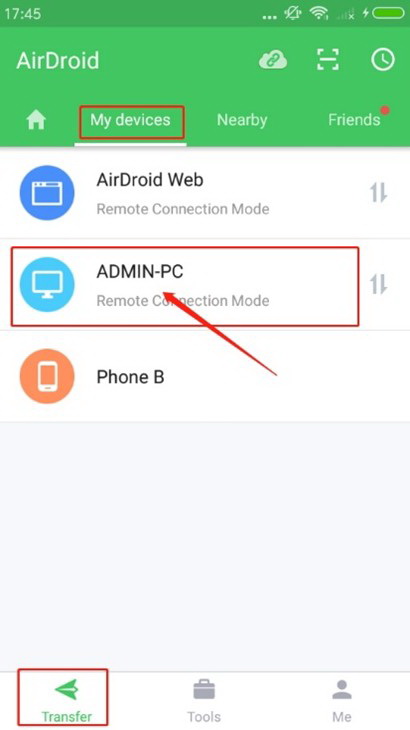 Step 5: Use the paper clip icon to browse and select files for sending to the PC or drag and drop to move files.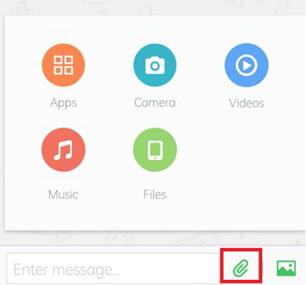 Video Guide on Transfer Files Between Android and PC:
Cloud storage
Cloud storage is one of the best methods for phone-to-PC file transfers.
For this one, you will need an account with a cloud service. You can quickly sign up for one. Upload your files to the cloud. Then sign in to the same cloud account from your computer. You can then access the files or download them. Google and DropBox are well-known cloud services.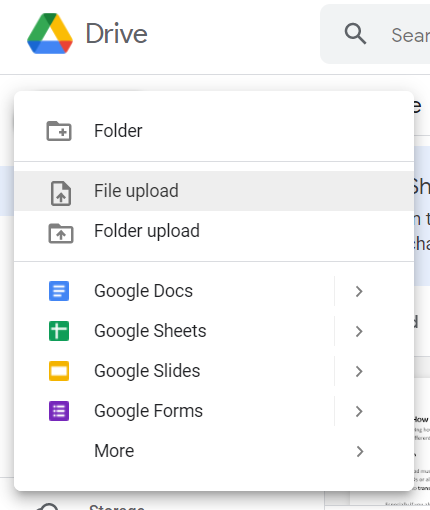 Bluetooth
How to transfer files from Android to PC? Well, Bluetooth can be a good option. However, your computer needs to have the Bluetooth feature built into it. This method works best for small files and when the devices are near each other.
For "Android data transfer Windows 10" using Bluetooth, first enable the feature on your PC. Use the following steps-
Step1: Simultaneously press the Windows key and "I."
Step2: You have reached Settings- select Devices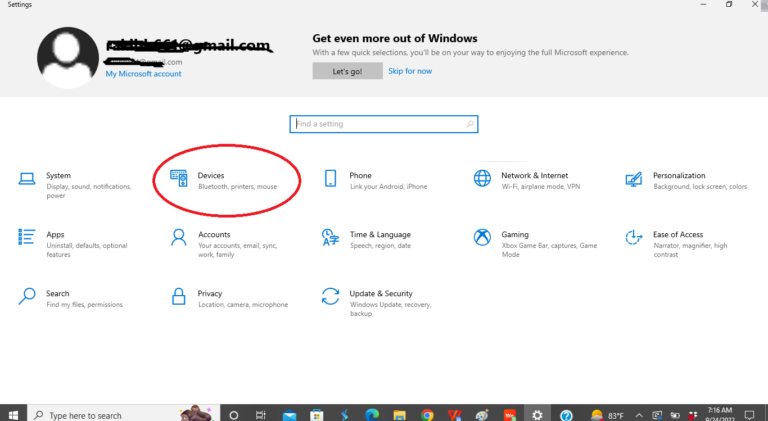 Step3: from the "Devices" menu, choose "Bluetooth And Other Devices."
Step4: Turn on Bluetooth from the following menu
Step5: Select "Bluetooth Or Other Devices
Step6: Re-select the feature and scan for suitable devices
Your PC is ready to discover and connect to nearby Bluetooth-enabled devices. So, activate Bluetooth on your Android-
Step1: Swipe down to access Quick Settings
Step2: Tap and hold onto the Bluetooth icon
Step3: You have opened the feature- Find your PC (name) below Available Devices and select it.
Step4: Both devices will seek confirmation for Bluetooth pairing- select affirmative.
Now your Android and PC are connected via Bluetooth. The PC will show a "Device Ready" notification to confirm it. You can then choose files from the gallery and tap the share button to open the sharing menu. from there, select Bluetooth and from the following list, select your PC. Your phone will start sending the file to the PC.
SD Card
An effective way to copy files from Android to PC is through a Micro SD card. You can transfer files from your phone to the microSD card. Then connect it to your computer using an SD card adaptor. You can then find it from My Computer and transfer the Android files to your PC.

The Internet is an excellent option for Android file transfer to a PC.
Emailing
Email is also a quick way to send files to a PC. However, you will need a decent internet connection. Follow these steps-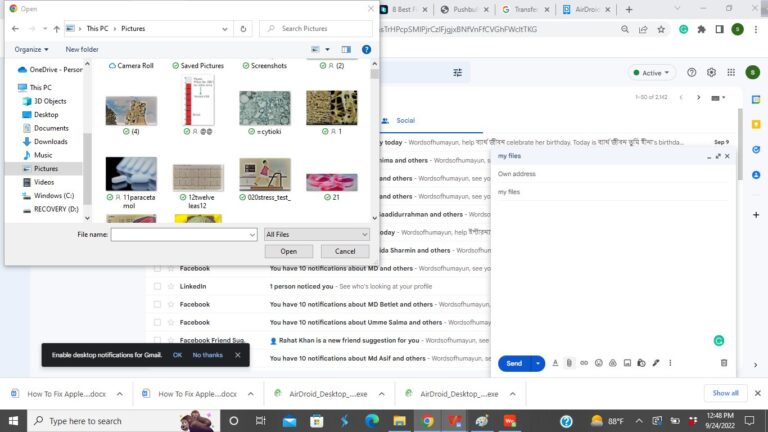 Step 1: First sign in to your email id from your mobile
Step 2: Then start composing an email
Step 3: Click on the attachment icon (in Gmail, it's like a paper clip)
Step 4: Now select the files you want to send from your computer
Step 5: To quickly find it later, put something like "My Android files" in the Subject.
Step 6: Send this email to your address
Step 7: Now sign in to your email from your PC
Step 8: Open the email from your inbox and download the files.
How to Transfer Files from Android to PC Using USB Cable
USB cables are the most common method to transfer files from Android to PC. You don't need any internet connection, any particular feature, or fancy hardware. A simple tool like a USB cable is all you need.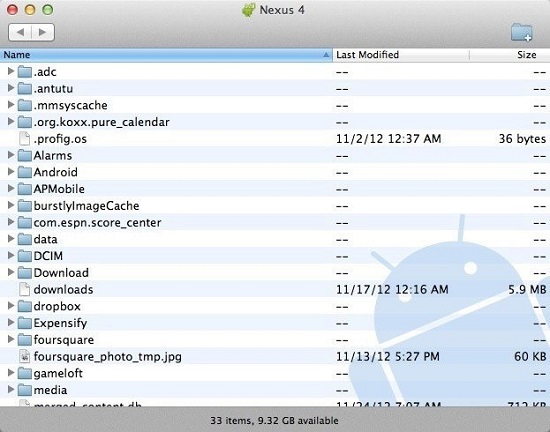 Plus, this is the safest way to copy files from Android to PC. Because no third-party app company is coming between you and your PC. For "Android data transfer Windows 10", follow these steps:
Transfer File from Android to Windows PC with Android File Transfer
Step 1: Unlock your Android and connect it to your PC with a USB cable
Step 2: Your phone will show a notification saying "Charging device Via USB"- click on it.
Step 3: You will see the USB preference page for your Android. Find the "Use USB for" option
Step 4: Under the option enable File Transfer
Step 5: On your PC, a window for transferring files will appear. You can drag files from the mobile phone to this window. Check under This PC to find your Android device.
If you are asking how to transfer files from a phone to a laptop running on iOS, follow these steps. Remember, this only works on Macs with OS X 10.5 or above-
Transfer Files from Android to Mac with Android File Transfer
Step1: Get Android File Transfer for your iOS laptop
Step2: Open the app
Step3: Unlock your phone and create a USB connection with your Mac
Step4: Your phone will show a charge via USB notification. Click on it to enter the USB preferences on your phone
Step5: Enable USB for file transfers.
Step6: Android file transfer will open a window on your Mac. Here, you can drag & drop files from your Android to the computer.
Which Methods Works Best?
If you need to transfer files from Android to PC, you have more than one option. Firstly, you can transfer files from Android to PC using a USB cable. However, compatibility issues are rampant due to the wide variety of device models. Plus, consider damaged ports.
Wireless options like Bluetooth, Email, or Cloud Service might be able to help you copy files from Android to PC. However, you must consider the lack of speed, distance, and overall efficiency.
If your work requires frequent large and fast file transfers from Android to PC, you need a genuinely professional system like AirDroid. Plus, it enhances the security status of the files on your PC. So, free Download AirDroid Personal today.
FAQs
Why can't I find my PC in the nearby Bluetooth devices list on my Android?
Ans. The common reason for this problem is that your laptop is not enabled to be discoverable to other Bluetooth devices. You should Allow Other Devices To Find this PC in the settings section. If that doesn't resolve the issue, try restarting your laptop. You can also turn Bluetooth Off, then On again for both devices.
Why is my USB not connecting the phone and the PC?
Ans. Most often, a USB connection is not working because of a dirty port. You can blast the port with compressed air. This will loosen the dirt that is sticking inside the port. After that, gently use a toothpick to remove the debris from the port.
What is the largest file size you transfer from android to PC via email attachment?
Ans. This will vary according to the email service you are using. For instance, Gmail doesn't let you transfer more than 25 MB via attachment. So, the cloud service is an excellent alternative to email if you have to send huge files.
Was This Page Helpful?