Best Free Music Apps for iPhone You Can Have In 2023
Music is the food of the soul, and we are always relating to different genres of music depending on our mood and life circumstances. But who would make an effort to always keep downloading songs to your phones like in the old days? Music streaming websites with monthly subscriptions and free music have become the norm of the modern world.
And if you are an iPhone user, you will love to know about free music apps for iPhone. We have listed the best music apps for iPhone that you can install on your phone to enjoy the music of any genre by any singer.
Best Free Music Apps for iPhone
Here is the list of free offline music apps for iPhone as well as the free streaming music apps you can install on your iPhone.
1Spotify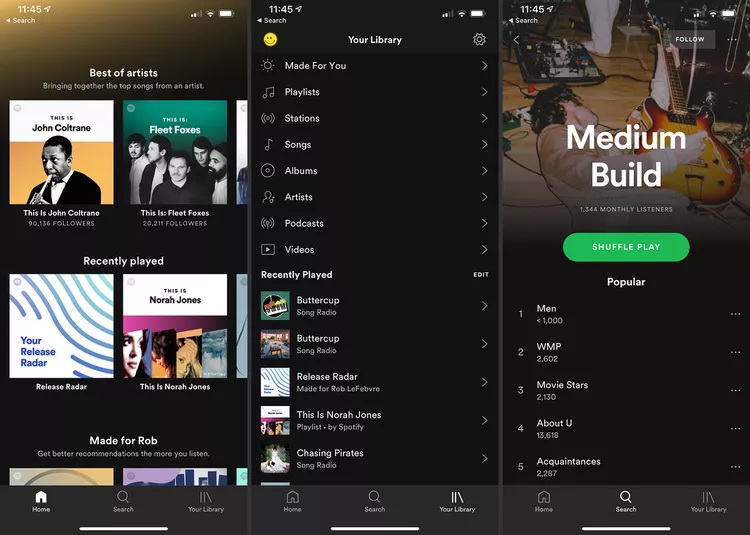 Pros
Free account with 15 playlists and 750 songs at a time
User-friendly interface with a lot of features
Spotify singles, podcasts, radio, and other exclusive content
The ad-free version can be subscribed to for a nominal monthly fee
Available for multiple platforms and operating systems
Cons
The free version is not ad-free.
You don't have the option to skip tracks when using the free version
Verdict
Spotify is one of the most popular music streaming apps as well as the best free iPhone offline music app worldwide. It is available for all operating systems, be it iOS, Android, web, or desktop. Spotify is known for having the highest number of users across all music streaming service providers. There are millions of songs from different singers and genres for people with different tastes. Besides, musicians and music artists can create their profiles on Spotify and share the music directly with the listeners.
2SoundCloud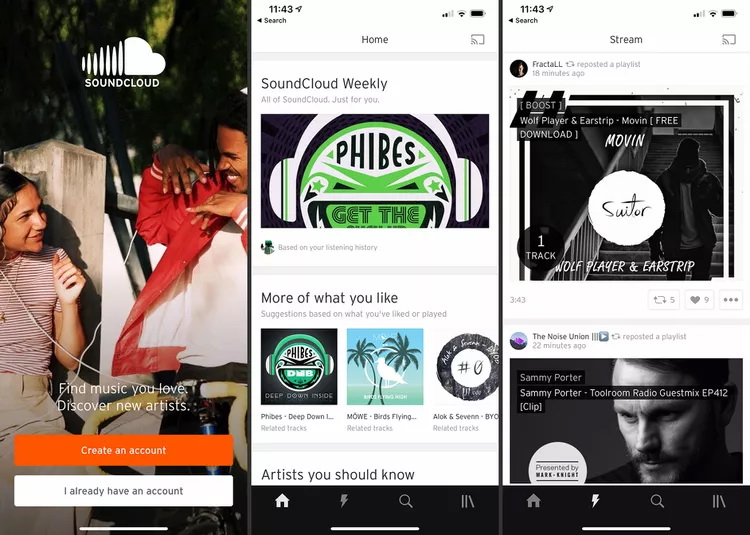 Pros
Easy navigation with a user-friendly interface and experience
New singers and musicians can upload and promote their content
Find independent artists and singers of your own choice
An extensive collection of songs from different genres
Download songs for offline access
Cons
The user interface of the desktop version is not as appealing
Unskippable ads have to beared in the free version
The music library has newer music rather than hit tracks
Verdict
SoundCloud is just as old as Spotify and is recognized as a popular music streaming service where users can create their own music playlists, libraries, etc. The platform has over 265 million music tracks with one of the world's largest communities of DJs, artists, audio creators, musicians, etc.
The best thing about SoundCloud is that it is an ad-free music streaming app. You can choose between the free and paid version of SoundCloud. The SoundCloud Go+ gives you access to exclusive content and additional songs as compared to the free version.
3YouTube Music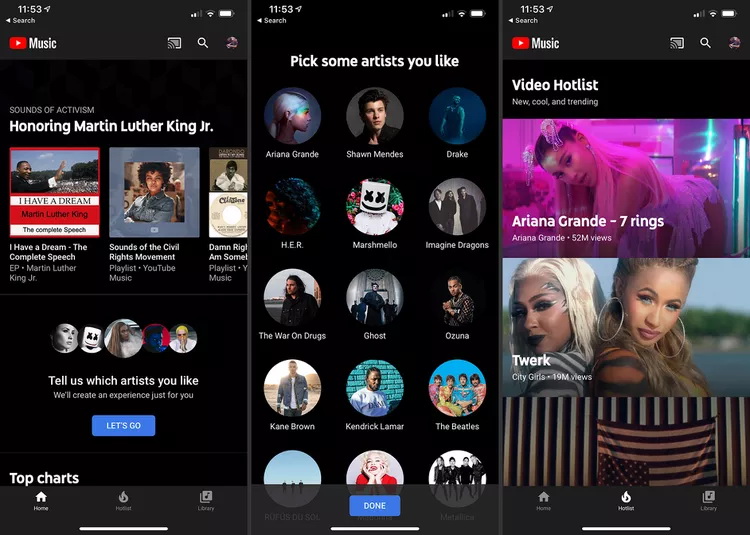 Pros
YouTube algorithms recommend music tracks according to user preference
The user interface is familiar to YouTube
YouTube music features and videos
Cons
Not available in all regions of the world
The pricing structure is complicated
Not at par with popular streaming service
Verdict
YouTube is the biggest video-streaming platform worldwide. The video-streaming platform has also launched YouTube Music app for streaming music. The users can download music for offline access and listen to songs at any time. Unlike YouTube, you can play songs on YouTube music in the background.
Like most other streaming apps, you can search and browse music from different genres and music artists. You can create your own music library with customized playlists, play them, shuffle music, and much more. YouTube Music is a comparatively new music streaming app and is not available in all regions of the world.
If you want an ad-free experience with YouTube music, you can subscribe to YouTube Premium and enjoy the music on the go. The advanced algorithms of YouTube have been leveraged in the YouTube Music app to provide users with a customized experience and music preferences.
4Google Play Music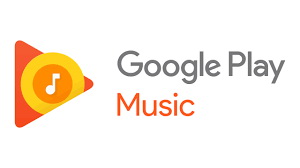 Pros
Free app for streaming music
Safe and secure app linked with a Google account
Download actual music files from the cloud
You can link it to Alexa
Cons
There is no app ecosystem
Not available in all regions of the world
You can't play song subtitles
Verdict
When you hear Google Play Music, the first thing that might come to your mind is that it will only be available to Android users. However, the facts are different as you can download and enjoy Google Play Music on your iOS devices, like with Android.
Google Play Music is also a free music app that supports multiple languages, comes with excellent features of Google, and you can also link it to your Google account. We can undoubtedly rate it as one of the best music apps considering the data security and safety inherent to Google apps.
5Amazon Music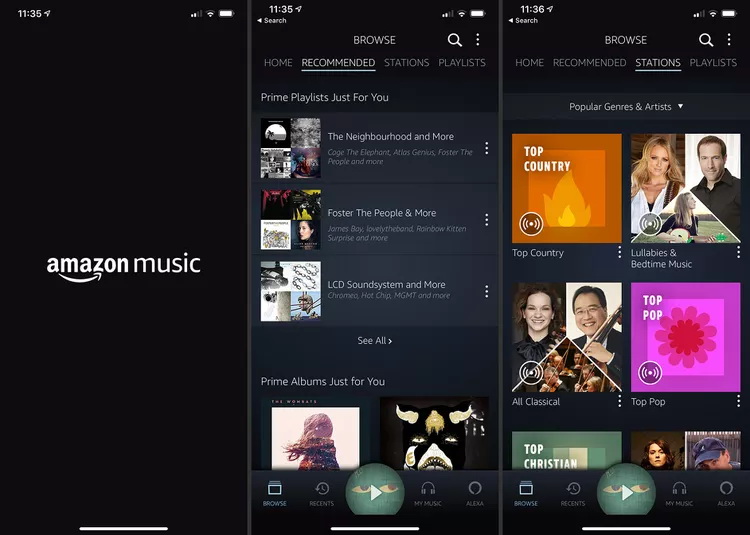 Pros
A wide library of 2 million songs and playlists
Free access to ad-free Amazon Music with Amazon Prime Subscription
You can display song lyrics when playing
Link it with Alexa
Cons
Inability to create your own stations
Limited Music Library
Not as popular as Spotify or Soundcloud
Verdict
Amazon Prime and Amazon Music are also popular music apps for iOS and Android users. You can also purchase and enjoy music from Amazon Music on your desktop device. Amazon Music service is less popular compared to Spotify, SoundCloud, etc. However, you get access to some excellent features and functionality with Amazon Music.
Amazon Music has over 2 million songs, radio stations, and playlists. If you have a premium subscription to Amazon Prime, you get free access to Amazon Music. You can also play the songs with subtitles and link them to Alexa. One of the most applaudable features of Amazon Music is ad-free music streaming.
You can access the Amazon Music app from both iOS and Android devices. However, some of the app's downsides are limited music libraries and random users who cannot upload music files.
6Pandora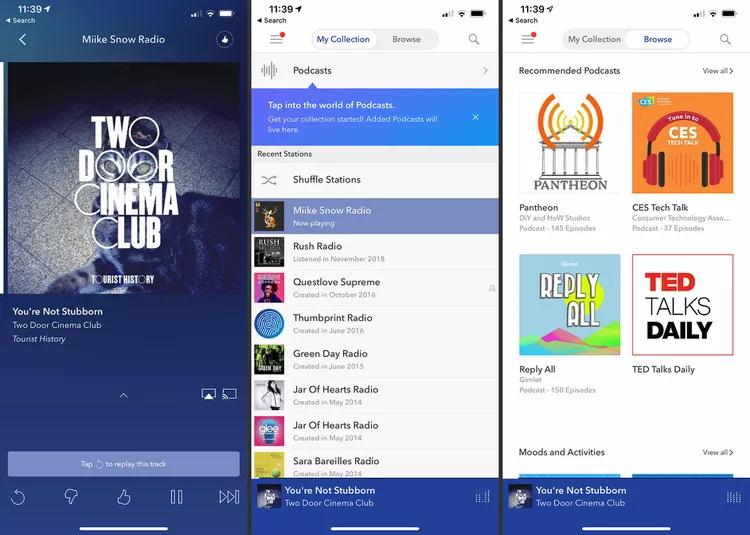 Pros
Most popular free music streaming app
Personalized experience with stations based on songs, artists, etc
Browse and search new music, podcasts, audio shows, etc
A huge database of music with more than 30 million songs
Cons
Inability to create your own stations
No live broadcasting or radio
Ads can be annoying in the free version
Verdict
Pandora is a free and offline music streaming app available for iPhone users. The app has a free and paid version you can subscribe to. The radio-style interface of the Pandora app lets you create your own music station according to the genres of music you like. The huge database of songs is yet another appealing thing about Pandora music.
You can create free stations with free versions, but ads are not avoidable in that version. Whether you want the free version of the app or paid one, Pandora music is a good choice for iPhone music streaming apps.
AirDroid –Best Tool to Transfer Downloaded Music to Your iPhone
If you already have a huge database of songs downloaded on your desktop, computer, laptop, or any other device, you will need a data transfer tool. You can transfer the music to your iPhone and enjoy music with free music apps for iPhone that come by default.
AirDroid Personal is the best app to download music on iPhone or transfer downloaded music from any other device. The safe and secure data transfer at high speed allows you to transfer GBs of data in a few minutes.
The main features of AirDroid are as follows:
Free transfer of downloaded music from any device to your iPhone
Control your music players remotely with AirDroid
Have access to the web version as well as the app
Download songs to the free offline music app for iPhone
Create your own playlists in the iPhone mp3 player
The best iPhone music app lets you play music for free. All you have to do is transfer music from your other devices to your iPhone and play whenever or wherever you want.
Conclusion
We have shared different apps for music playing on your iPhone. Most of the apps come with free and premium versions, with the basic difference of ads in free versions. However, if you want offline music from other devices to be played on your iPhone, AirDroid Personal is the best app you can install on your iPhone. Transfer as many audio files and songs as you want without any hassle!
FAQs
1. What is the best music app for iPhone free?
There are a lot of music apps for iPhone that you can leverage. However, when it comes to the free app, Spotify is the most popular music app for iPhone, with both free and paid tiers.
2. How can I get free music on my iPhone?
You can leverage the AirDroid Personal app to transfer freely downloaded music from any device to your iPhone in a few minutes.
3. Which music app is like Apple Music but free?
Spotify is the nearest to the Apple Music app when it comes to features, functionalities, and music libraries. Unlike Apple Music, the ad version of Spotify is free for everyone.
Was This Page Helpful?