Best Strategies for Quick File Transfer in 2023
Fast data transfer is crucial for the citizens of a digital world. Most of our work and precious life moments exist in digital forms these days. And often, they are in the format of large files in the memory of a mobile device or computer. So, when you want to share them with others, you need the best and quick file transfer methods.
There isn't one fastest way to transfer files from Android to pc. Instead, the modern user has many methods to send large files quickly. Whatever method you use, be careful to use a secure one. Or else a third party with ill intentions might get their hands on your data. This article shall discuss some of the best and most secure strategies for fast file transfer.
The Fastest Way to Transfer Files Across Devices Wirelessly
All the app and no-app methods of file transferring has their flaws. For instance, poor condition of the ports or slots can make it difficult to transfer files using USB or SD card. Meanwhile, free file-sharing apps can overwhelm you with ads and other content they push.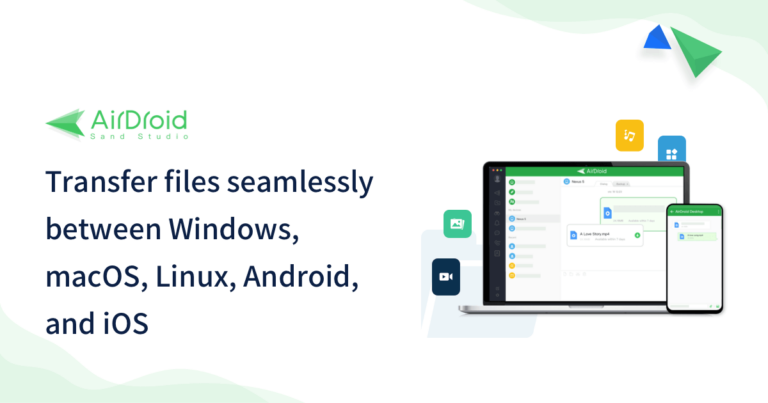 Therefore, your best option is to choose a program like AirDroid. It's better than the average file-sharing app. Plus, there are many features other than just quick file transfer. Here are the steps-
Step 1: Create an account with AirDroid by visiting the Webpage from your PC.
Step 2: Open the Airdroid Android app and sign in.
Step 3: Open your Android scanner and hold the camera before the QR code on your PC screen. Now, you have Airdroid on both devices.
Step 4: Select your target files and send them to your PC using the attachment icon (paperclip).
Features
Share files between all kinds of platforms using all kinds of formats.
File transfer speeds are incredibly fast at 20 MB/s.
Users can use the Nearby feature to share files.
You can access and control your phone from your PC.
Cast a live screen to other connected devices at home or office.
Use your PC keyboard to type messages on your phone.
Pros
Set up and installation across multiple devices takes only minutes
Retrieve files in case of emergencies.
Secure and fast sharing app.
Price
29.99$/year
3 Great File Transfer Apps for PC and Android
The offline methods to upload files fast are secure, cheap, and easy. However, they are also limited by proximity, software glitches, and compatibility issues. So, you must have at least one fast-sharing app or two on your device. Xender, SHAREit, Send Anywhere, Google Drive, and DropBox are some of the best and most secure file-sharing apps for PC and Android.
1Xender
Xender first started serving the crowd in 2011. A decade later, it has over 500 million users and counting. This fast-sharing app works across multiple platforms. Plus, it is completely free to download. Xender also doesn't cap how much data you can send and sits well with all file formats.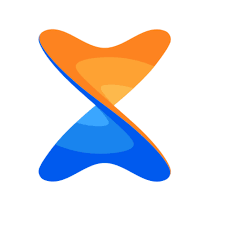 Features
Transfer files at the speed of 40Mbps
It can send files without any internet or wifi connection
The app has an audio and video player, which you can use to enjoy the files you just received from another device.
Xender provides remote access to your computer.
A large variety of language support.
Pros & Cons
Pros
There are little to no ads when using the app.
The user interface is very easy to use
Developers regularly update the app to make it free from bugs.
Cons
The scanning option malfunctions sometimes
There are various permission challenges
Occasionally slows down.
Price
Free
2SHAREit
SHAREit is another app without a file size cap. You can use it for free to send photos, documents, and media files. The app is compatible with all platforms and supports all formats. You can send files 200 times faster than Bluetooth when using SHAREit.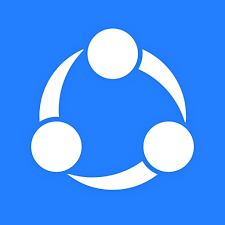 Features
Send files at 20 megabytes per second speed.
The app offers a collection of videos and wallpapers.
Provides a simple interface for PC users.
A wide user base means you can expect the person next to you to have SHAREit installed on their device. This makes file sharing even easier.
Simultaneously share files across multiple devices.
Pros & Cons
Pros
You can send files without an internet connection.
Use the basic version without paying anything.
Unlimited and fast data transfer capabilities.
Cons
The free version is ridden with ads.
The mobile interface feels somewhat cluttered.
Files can get stuck in the middle of a transfer.
Price
Ads free premium version costs $2.99
3Dropbox
Dropbox is more than a fast-sharing app. It also provides the user to store and back up their data. Being one of the pioneers in cloud storage services, Dropbox has developed itself to fulfill all digital citizens' sharing and backup needs.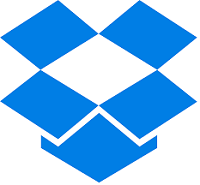 Features
With the free version, you get 2GB of cloud storage.
Multiple users can work on the same file.
The app automatically syncs your files across multiple devices.
It can integrate with other common office apps.
Implements advanced security protocols to ensure data safety.
Pros & Cons
Pros
Access your files from any device.
Retrieve valuable data if your device is lost or damaged.
Increase collaboration among your team members.
Cons
The number of increasing features is making the app more complicated.
Costs more than competitor services.
The search function is poor.
Price
9.99/month
Fastest Way to Transfer Files From Android to PC Without Apps
Everyone knows about one fastest file transfer app or two. However, some apps collect data without informing the user. Also, apps show ads and sometimes require a subscription fee and network connection. In this case, the non-app methods for transferring files between pc and Android can prove useful, such as a USB cable, Bluetooth, or an SD card.
1USB cable
USB cables are one of the oldest ways for transferring files between pc and mobile devices. The method is extremely simple to understand. Moreover, there isn't any third-party intervention, which makes it fully secure. The availability and low price of USB cables (costs less than app subscriptions) also make it one of the best options for fast data transfer.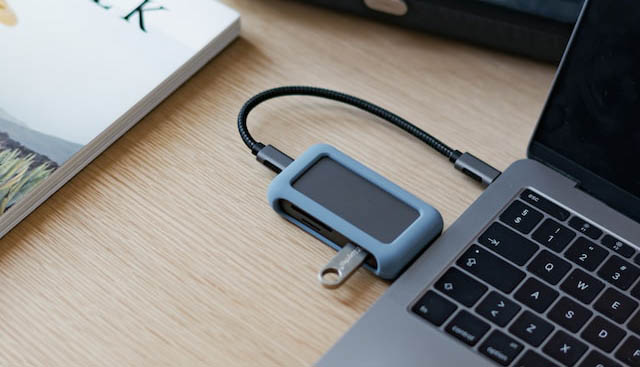 Here are the steps-
Step 1: Connect the USB cable to the ports of your PC and Android
Step 2: Swipe down your Android's notification shade and select 'USB charging your phone.'
Step 3: This will take you to the Android's USB preferences screen. From here, turn on the 'File Transfer option.
Step 4: Go to your PC, open File Explorer, and select a folder to keep the files from your Android.
Step 5: You will see your android device listed in the sidebar. Click on it to open a window. Then find your target files on the Android and select them.
Step 6: You can then use Copy or Drag-and-Drop to transfer the selected files from the Android to the folder on your PC.
2Bluetooth
Android devices have a built-in wireless file transfer method called Bluetooth. If your PC also has this feature, you can use this method to exchange files between the devices without setting up any physical connection. You can even keep the two devices apart from each other as long as the distance isn't more than ten meters.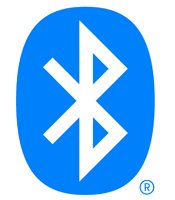 Here are the steps-
Sure, here are the corrected steps for transferring files from an Android device to a PC using Bluetooth:
Step 1: Turn Bluetooth on both devices (pc and Android). On a Windows PC, you will find it in the Devices section of your Settings. Meanwhile, the Bluetooth option is listed in Connections under Settings in your Android.
Step 2: Make sure both devices are visible to nearby Bluetooth devices. Select 'Pair new device" on your PC and Android to set up the wireless connection.
Step 3: Find the target files on your Android and select them. Then, click the 'Share' button. When you see the list of options, choose 'Bluetooth' and then your PC as the recipient.
Step 4: Your PC will show that the Android requests to transfer files. Permit the transfer or choose 'Accept.' This will start the transfer.
Step 5: Wait as the file transfer process continues. Both devices shall show progress bars on how much data has been transferred. The latest versions of Bluetooth can transfer files at 24Mbps speeds. So you wouldn't have to wait long.
3SD cards
SD cards are the fastest way to transfer files from pc to Android (and vice versa) without the hassle of setting up any connection. You put an SD card in your android device's slot and save the files to the card. Then eject the card from your phone and put it in the PC's slot. You can then find the SD card using File Explorer and copy the files to a folder on your computer.
There might be two problems in this case. Firstly, some modern androids no longer include the SD card slot. Secondly, your PC's SD card slot might not fit your card. In this case, use a USB card reader. These USB devices can read, extract and save data from devices to SD cards.
What's the Best Answer to the Fastest Wireless Quick Transfer
Fast file transfer for pc is crucial in an office environment. Without an adequate system, you will lose a few minutes every time someone moves a large file across devices. Ultimately these minutes can add up and cost you precious work hours. Meanwhile, a competent, fast-sharing app can make your workplace more efficient and reduce wastage.
AirDroid is arguably the fastest way to transfer files from Android to PC and vice versa. Besides file sharing, it can also make the work environment more collaborative. And the ability to control all your devices from one interface allows you to get more done in a shorter time. So, implementing AirDroid in your home and office can be one of the smartest decisions you have ever made.
FAQs
Q1: Why does my PC display an insufficient storage space message when I try to send files over Bluetooth?
Ans: This can happen if you are using a Windows operating system and sending files that exceed 4.2 GB in total. Windows limit sending files over 4.2 GB in size with Bluetooth. This is why your PC is showing the message.
Q2: What are some alternatives to DropBox?
Ans: Google Drive and Microsoft OneDrive are two of the best alternatives to DropBox. Google Drive offers free storage of 15 GB. You can extend it to 100 GB by signing up for the basic package at $1.99/month. Mircosoft OneDrive offers 5 GB space for free users. Meanwhile, at 1.99/month, you can get 200 GB.
Q3: What is the fastest USB cable?
Ans: USB 3.0 and onwards are the fastest cables for transferring data across devices. A USB 3.0 can reach incredible transfer speeds of 600 MB/s. If you are looking for lighting fast transfers without any third-party intervention, then a USB 3.0 is your best option.
Was This Page Helpful?