Solved! Android File Transfer Not Working
Best File Transfer for Android- AirDroid Personal
This app assists inefficient file transfers and nearby sharing between cross-platform devices
Allows you to transfer files between any two devices including Windows, Mac, Android, and iPhone.
Remote control android from PC without root
Mirror the screen with the help of this program
Android Data Transfer is a dedicated app that allows users to transfer files between Mac and Android smartphones. For most users, it's an intuitive and efficient program but sometimes, it just stops working for no apparent reason. It can be quite frustrating for anyone to experience the Android File Transfer Mac not working issue. That's why we are here with a list of several proven ways to fix this problem permanently and get your devices talking once again. Let's dive in!
Part 1. Possible Reasons that Cause Android File Transfer Not Working
It is difficult to pinpoint the exact causes of why Android 10 File Transfer not working. However, the experts believe that the below reasons can make this app become unresponsive on your Mac.

Possible Reasons
File Transfer is disabled on your Android phone or tablet.
The USB cable you're using to connect both devices is damaged or malfunctioning. Similarly, it can be an issue with the USB port on your Mac. So, try using another port or change the cable to confirm.
Compatibility issues between your Mac and Android smartphone
Any other Android data transfer service like Samsung Smart Switch or Samsung Kies is hindering Android File Transfer.
Sometimes, the pending software updates on a Mac can also lead to the Android File Transfer not working.
Part 2. Ways to Fix Android File Transfer Not Working
Now that you know the common causes of why Android File Transfer won't work, let us discuss how to remedy the issue. Just implement the below solutions and hopefully, one of them will help you troubleshoot the issue.
1Enable File Transfer Mode
First and foremost, you have to enable the File Transfer mode on your Android phone. Generally, when you connect both devices via a cable, the Android device is just charging by default. To fix this:
Swipe down or up the notification shade on your phone and tap Android System – Charging the device via USB.
Then, tap More options and enable the File Transfer/Android Auto feature and confirm if Android Transfer is working or not.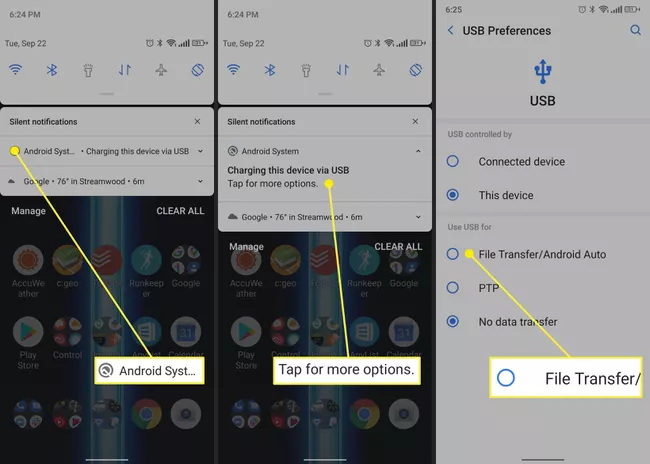 2Restart the Devices
Try to restart both your Android phone and Mac. Often, Android File Transfer does not work due to a temporary glitch or bug in any of the devices, and restarting them is a great way to get rid of it. If the issue persists after restarting, jump to the next solution.
3Reinstall Android File Transfer
Many a time, there's a temporary bug in the app itself that hinders the connection between your devices. The easiest way to get rid of it is by reinstalling the app. Just delete Android File Transfer from the Android phone and install it again from the Play Store. Login to your account and try connecting it with your Mac. Hopefully, you won't face the issue again. But if it is still not working, then implement the next solution.
4Uninstall Other Third-Party Apps
If you're a Samsung user, chances are your device may have pre-installed apps like Samsung Smart Switch or Samsung Kies. These programs perform the same function of file transfer and management and often, interfere with the regular operation of Android File Transfer. So, try deleting these apps to fix the Android File Transfer mac not working Samsung S3 issue. Look for them in the Application folder and remove them from your Samsung smartphone.
5Update macOS
Last but not least, try updating the software of your Mac to the latest version. The process is simple and takes just a few minutes to complete. Here's how to do that:
Click on the Apple icon in the upper-left corner and go to System Preferences > Software Update.
If the update is available, hit Update Now and wait until the process is completed.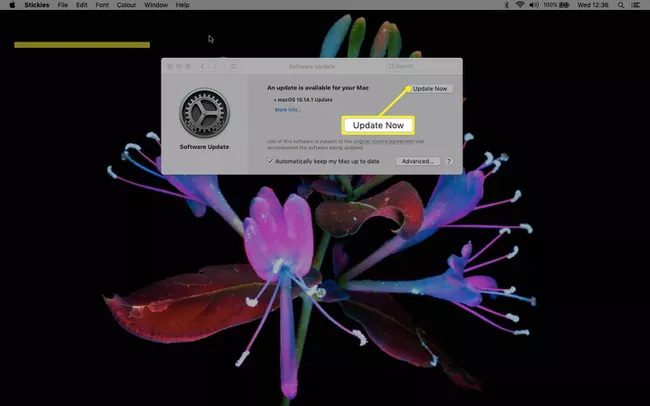 Part 3. Best Alternatives to Android File Transfer
Android File Transfer is a handy service but it comes with limited features. Not to mention, users continue facing unexpected delays and breakdowns while using this app. Given this, we will outline the two perfect alternatives that will save you from the Android File Transfer on mac not working issue.
When it comes to the best and most comprehensive software to transfer data between Android and Mac, then AirDroid Personal stands out. It is designed specifically to allow users to share unlimited files across multiple platforms. The best thing about AirDroid Personal is its ability to transfer data at a blazing speed with just a few clicks. All you need is a healthy Wi-Fi connection to get the job done.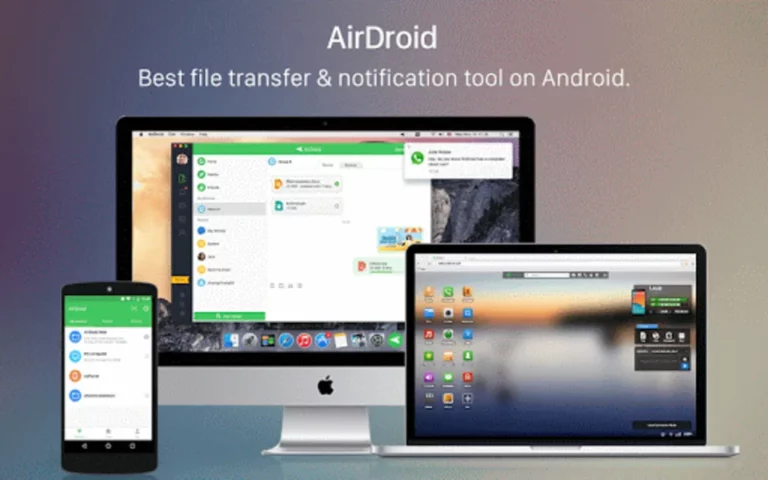 Key Features
Transfer unlimited files between Android and Mac
Share files without compressing them
Users can send all types of files irrespective of their size
Allows you to transfer files wirelessly
Pros
Very easy to use
Cross-platform support; compatibility with iOS, Android, Mac, and Windows
Share links, texts, and even clipboards between any two devices
Follow the below steps to transfer files between Mac and Android smartphones. Step 1. Install AirDroid Personal Mobile Client on both devices and log in with the same AirDroid account.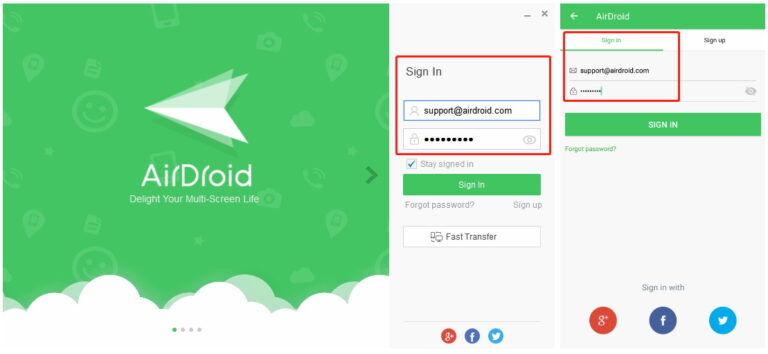 Step 2. To transfer files from Mac to Android, launch AirDroid Desktop Client, click on the Transfer icon, and choose your Android device. Now, drag and drop any file you want to share.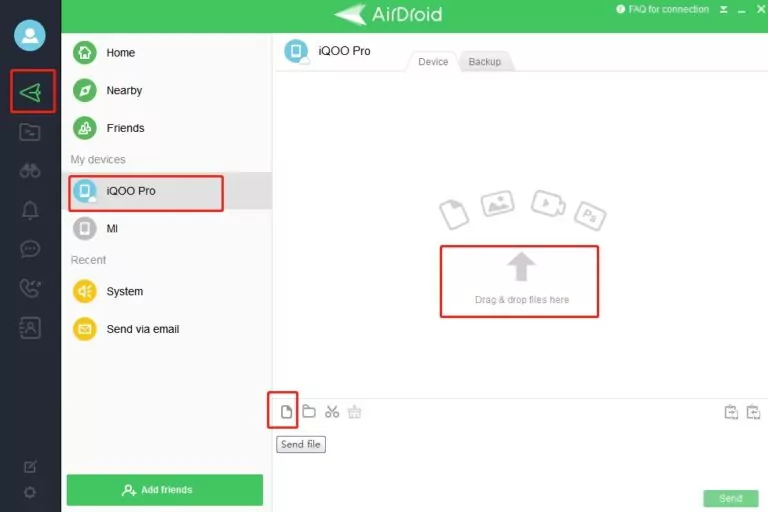 Step 3. To transfer files from Android to Mac, open the AirDroid Personal App.
Step 4. Go to My Devices, select your Mac, tap the Attachment option, and select the files you what to send.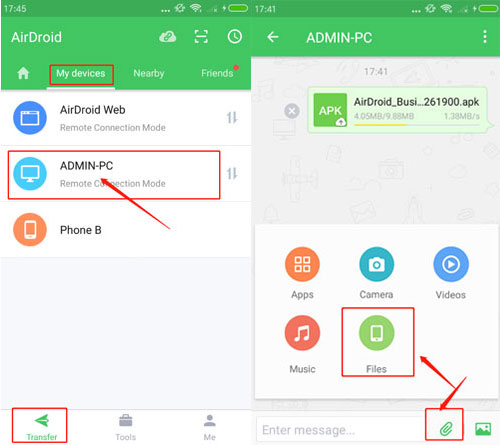 SHAREit is another popular app to transfer data between your Android phone and Mac wirelessly. Although the program has several limitations it does help you transfer unlimited data with a certain degree of competence. It has no file size limits and provides an intuitive way to share data across both Android and iOS platforms. But expect slow data processing and a lot of ads while using it.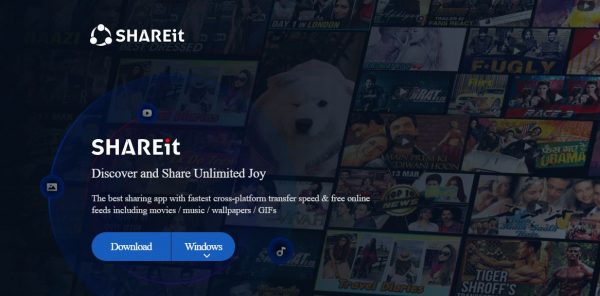 Key Features
Provides a direct device-to-device connection with a maximum speed of 20 Mbps
Offers a wireless transfer; no need for a Wi-Fi or mobile data
Comes with many entertainment features including music and movies
Pros
Fast data transfer
No registration is required to start using it
Provides a free version
Cons
Bombards with ads
Slows down or even stuck during the transfer process
The interface is quite tricky
The premium version, priced at $9.99, is very expensive
Here's how to use this program:
Step 1. Make sure both Android and Mac are running on the same Wi-Fi network and launch SHAREit on your Mac. Step 2. Then, open the app on Android, tap Menu, and choose Connect Mac/PC. Step 3. When it detects the Mac, tap on its name to connect both devices. Step 4. The file transfer window will open and you can start sharing files right away.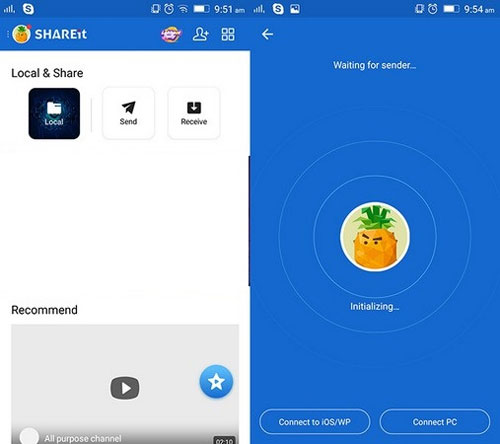 Part 4. Final Words
To sum up, this article has provided a comprehensive guide on how to fix the Android File Transfer not working problem. All you need to do is carefully implement the methods to ensure a successful connection between your devices via Android File Transfer. However, we strongly recommend users rely on AirDroid Personal for sharing unlimited data between any two devices, Mac, Android, iOS, and Windows. With this tool, you get the fastest data transfer speed without worrying about the why won't my Android File Transfer work issue.
FAQs
Q1: Is Android File Transfer safe?
For most cases, Android File Transfer is safe and efficient. However, many users complain of slow speed and unnecessary delays during the transfer process.
Q2: Why can't I copy Files to my phone through the USB cable?
Check if the USB cable or the port of your computer is damaged or malfunctioning or not. Also, make sure the File Transfer Mode is enabled on the Android device.
Q3: Which is the best File sharing app for a mobile PC File Transfer?
AirDroid Personal is arguably the most comprehensive app to transfer data between a PC and a smartphone. It offers a wireless connection between devices, allowing you to share as many files as you want without any hassle.
Q4: How can I Transfer Files from my laptop to my Android?
Install AirDroid Personal on both devices and sign in with the same AirDroid account. Launch AirDroid Desktop Client, click on the Transfer icon and choose your Android device. Then, drag and drop files from your laptop to transfer them.
Was This Page Helpful?