Samsung S21 Screen Mirroring: Connect Samsung Galaxy S21 to TV/PC
Can I Connect My Samsung Galaxy S21 to a PC or TV?
Everyone nowadays desires to work from home and even take online courses to master new skills. Watching lectures online on a small screen is exhausting and may impair your vision. It is vital to be in your comfort zone when you have to sit for eight to ten hours without a break for studying.
Samsung S21 screen mirroring feature is installed in the device to connect it with a TV. However, numerous limitations make it unsuitable for screen mirroring. This article will go through the most popular strategies for getting rid of small displays for your Galaxy S21.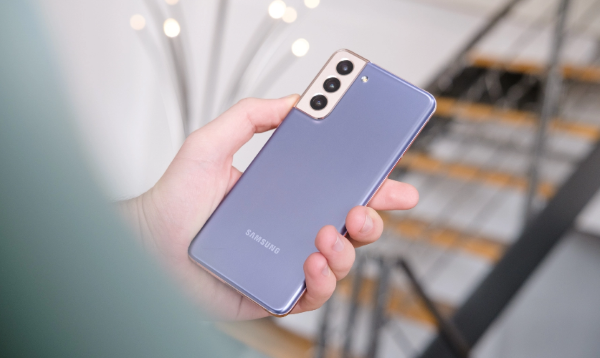 1Connect S21 to TV
Main Features of Galaxy S21
Samsung Galaxy S21 is a lightweight phone with unique specifications having an octa-core processor, 8GB RAM, and 128/256 GB storage space. It possesses a built-in screen mirroring feature to share the screen with the TV.
Screen mirroring Samsung S21 using Built-in Features?
Unfortunately, despite its extraordinary features, it lacks a big screen's fun and comfort. Even if you have the most expensive smartphone, this feature will be missing definitely. But Samsung S21 has included a built-in feature by which you can easily mirror your device screen on a TV using the Wired and Wireless method.
Connection using Wireless Medium
You can now connect Samsung Galaxy S21 to your TV without using any third-party app.
Step 1. Enable Screen Mirroring on TV
Go to the source option on your TV and select the 'Screen Mirroring' option.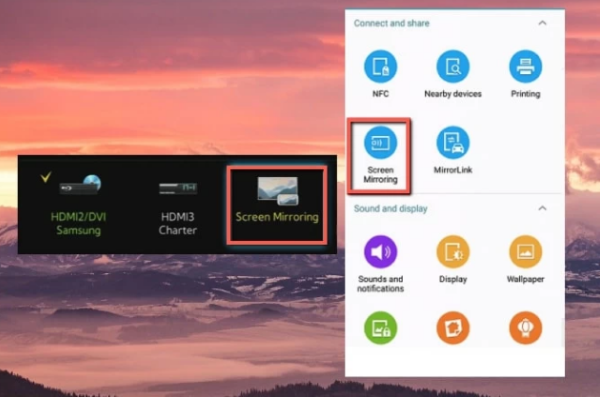 Step 2. Search for TV and create a connection
On your mobile and open SmartView, your phone will start finding the available devices. After the search is complete, tap on your TV name, and the screen mirroring will be enabled.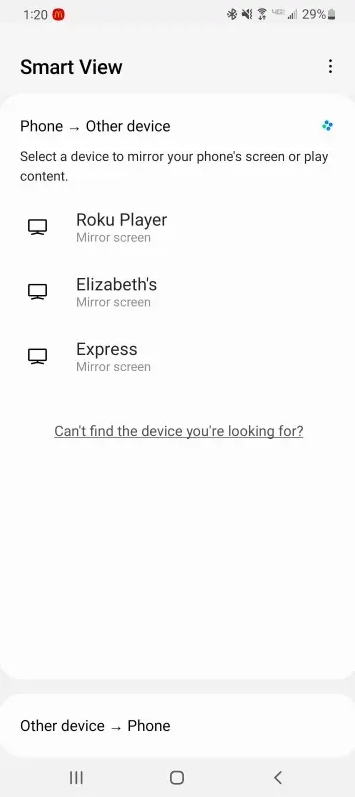 Screen mirroring Samsung S21 using AirDroid Cast Web
AirDroid Cast Web is the best answer you could ever find for how to mirror Galaxy S21 to TV. Let's examine its characteristics and benefits.
AirDroid Cast Web is an advanced online application that supports not only Samsung Mobiles but also Android and iOS smartphones, allowing them to share their screen. This online tool has a simple connection setup and connects in minutes.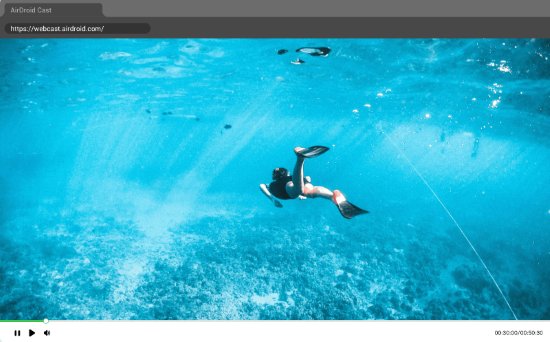 At the receiver end, no downloading is necessary. Simply launch the browser on your smart TV and navigate to the official web address. To build a connection and begin mirroring, follow the steps below. There is no need for a wire to connect the devices while utilizing AirDroid Cast Web.
Step 1. Finish Setup Procedures
Download AirDroid Cast on the sender's S21 mobile device by clicking download button below or from Google Play Store and install it. No need to download the application on your TV. Open a web browse on your TV and go to webcast.airdroid.com.
Step 2. Start mirroring
On your TV screen, you will see a QR code and a 9-digit cast code. Just scan QR code with AirDroid Cast app on your mobile device or manually enter cast code to create a connection.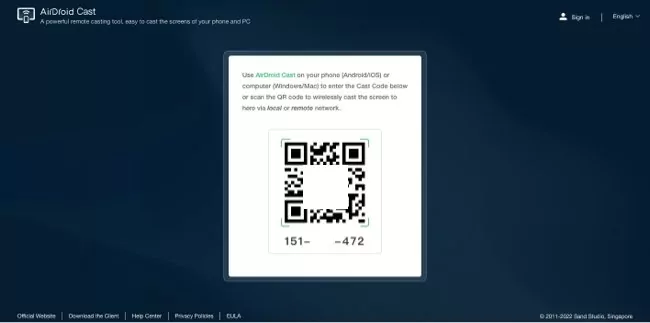 Why Choosing AirDroid Cast Web?
You can share anything on the TV screen with high audio quality and picture results. It supports one-way audio.
Being anywhere, you can connect with your employees and team members and have a productive sharing with them.
The screen can be shared from any iOS or Android mobile to a TV or PC having Windows and Mac OS. It has flexible options to share screens.
Screen mirroring Samsung S21 using HDMI cable?
Screen mirroring Samsung S21 is enabled by performing the following steps:
Step 1. Connect the Mobile and TV using HDMI
Connect the HDMI port side of the cable with the TV and the other C-type cable with your Galaxy S21.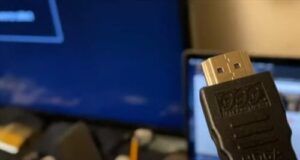 Step 2. TV Settings
Using the remote of your TV, set the Television Mode to the correct HDMI port you have attached to the HDMI cable.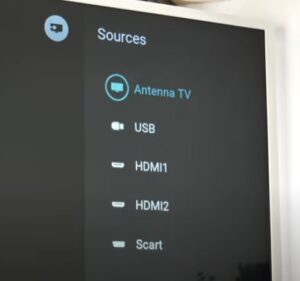 Step 3. Set the Phone Settings
Most of the time, the phone detects the connection and starts mirroring the TV. If not, then simply go to the 'Settings' of your phone. Then choose the 'Connections' tab to select 'More Connection Settings'.
Step 4. Start Mirroring
Finally, click on the HDMI option and select 'Screen Mirroring'. Your mobile screen will be displayed on the TV by choosing this option.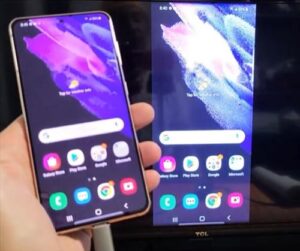 Pros
It is a quick and easy method if you have HDMI cable in handy.
It is a free method to connect the Galaxy S21 to the TV.
Cons
The HDMI option is unavailable on some phones.
Video may stop while mirroring and does not gives high-quality results.
2Connect S21 to PC
There are several ways to connect S21 to monitor on a PC. Let's look at some third-party apps that will help you in screen mirroring.
Top Third-Party Apps for Screen Mirroring Galaxy S21 to PC
Screen mirroring Samsung S21 to PC via AirDroid Cast
AirDroid Cast takes 5 minutes to create a connection between Galaxy S21 and the PC. Follow the easy steps mentioned below to share your mobile screen and control it:
Firstly, download and install AirDroid Cast on your mobile and PC. You can download this app from its official website or Google Play Store.

There are two connection methods for Samsung phone:WLAN(local & remote network) and USB cable. You can choose the best-suited one to connect the Galaxy S21 to the TV.

After connection, press 'Allow' on both devices to allow permission for mirroring when notified. Your screen will be shared.

After the screen is shared, if you also want to control the phone screen from PC, tap on the control icon and follow the instruction to finish setting. Then you can start to manage your Samsung phone on PC.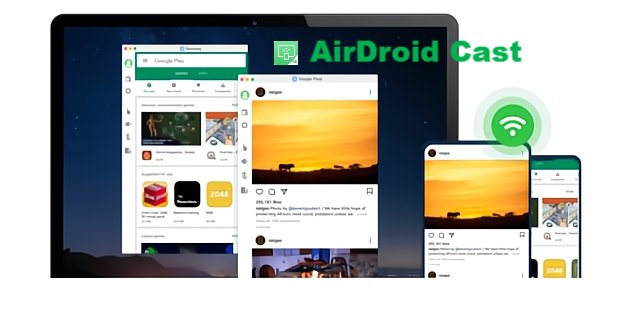 Purposes of Using AirDroid Cast
AirDroid Cast app can be used for presenting slides on the big screen in an office or a classroom.

You can use it for online and traditional teaching and counseling.

It can also be used for entertainment, like watching movies with friends on a larger display or playing online games.
ApowerMirror
ApowerMirror is one of the top screen mirroring applications. This program allows S21 screen mirror to four devices at once. ApowerMirror has certain extra features that make it suited for screen mirroring. These functions include screen capture, recording, full-screen mode, etc. You can also play mobile games on a PC with a mouse and keyboard.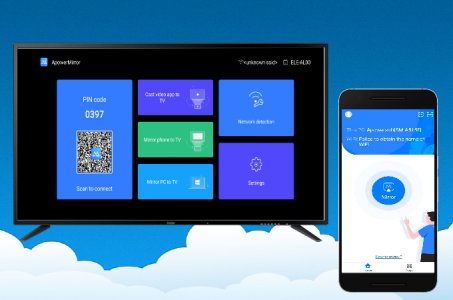 Pros
Shares screen to four devices at a time.
Additional features prevent using other applications for specific operations.
Cons
Its customer support service is not responsive and helpful.
Both the devices have to be connected to the same Wi-Fi.
LetsView
LetsView, like APowerMirror, is a well-known program for Galaxy S21 screen mirroring to a PC. It is entirely free to download and install. Aside from screen mirroring, it also offers free screenshots and screen recording services. This unique application can mirror the screen for hours without delay. There are no advertisements that might interfere with your enjoyment of your favorite videos. It supports both Android and iOS smartphones for screen mirroring to PC.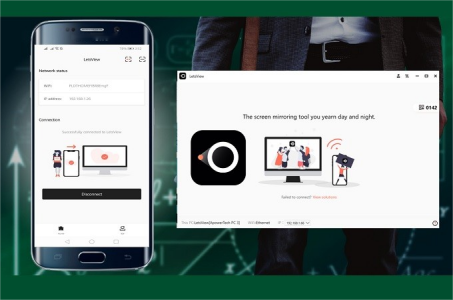 Pros
This application is free to use for screen mirroring.
Screenshots and screen recordings are also possible using LetsView.
Cons
It does not support USB connections.
It does not support control the devices
3 Closing
We spoke about some of the characteristics of the Samsung Galaxy S21 in this article. Then we debated whether or not we could screen mirror S21. We explored several solutions for Samsung S21 screen mirroring. Screen mirroring is feasible on the TV and the PC, although the mechanisms differ.
We discovered that AirDroid Cast Web is a quick and easy web application for screen mirroring without sacrificing quality while mirroring S21 to TV. Then we spoke about the finest solutions for mirroring to PC and discovered that they, too, lack certain key functionality. As a result, we determined that AirDroid Cast is the best choice for this S21 screen mirroring to PC solutions.
Was This Page Helpful?