[Detailed Guide] How to Cast Android to Windows 10/11?
Most of the time, we need to cast Android to Windows PC to show something to a large group of people like presentations, V-logs, snaps etc. Additionally, many Android users want to cast their phone to a Windows computer or PC for viewing text messages, videos, images instead of picking up the phone.
In this article, we discuss several ways on how to cast Android to Windows 10/11, you will find out the best method which fits your needs.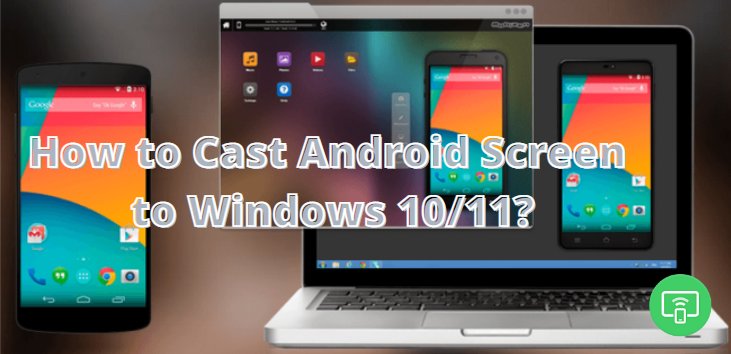 Part 1. Cast Android to Windows 10/11 without Third-party App
Miscast is advanced technology through which you can connect your mobile screen to a Windows PC. It is a wireless protocol that lets the two devices connect to each other.
We can also describe it as "HDMI" over Wi-Fi. It works like Bluetooth. With its assistance, users can send the content from Android to Windows PC, TV, Smartphone etc. to big screens like computers etc.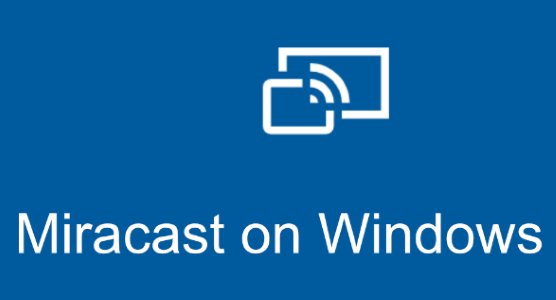 How to Add Miracast to My Windows?
The Windows 10/11 users can easily setup Miracast on their Windows PC or computer in a few minutes. If you are a Windows user, follow these below-mentioned steps.
First of all, go to your Windows PC, click on the menu bar, and tap on the setting.
After clicking on the setting, you will see a few options, but click on option "Apps".
Now click on optional features. After clicking on it, tap on Add feature.
Search "wireless display", and click on it for installation, it will take one minute to installation.

After successful installation, turn off this tab and go to the start menu again.
Click on it; you will see the connect icon at the top of the list, now your Miracast is successfully installed, you can use it for cast Android to PC.
How to Cast Android to Windows 10/11 with Miracast?
Miracast is a pre-installation app for Windows PC. You just need a Miracast installed on your Windows PC and internet connection. If you can't find this tool on your PC,you need to download it. If you already have this tool on your PC, just follow these mentioned steps to cast your Android to Windows 10/11.
Click on the notification icon, which is available in the right corner of your Windows PC.
After clicking on the notification bar, you will see multiple options on the screen; tap on "connect" option.

Now click on projecting to this PC option, do some basic settings here.
After these settings, open your mobile phone, tap on the screen and slide it down.
You will see different options here; click on the "screencast" option.
Now you will see devices which are available for casting, select your Windows PC from available devices.
You will see a notification on your Windows PC. Allow it, now you can see your Android screen on Windows PC.
Pros
It is easy to install with Wi-Fi protected setup.
Easy to use method for casting.
It supports all applications and all file format.
It offers security using the WPA2 protocol.
Cons
Miracast only allows the casting of devices which are Miracast certified.
It does not support only audio devices.
It is not a multitasking tool, and it just supports screen mirroring.
Part 2. The Best Way to Cast Android to Windows 10/11
How Can AirDroid Cast Help You?
AirDroid Cast is the finest casting application that allows its user to easily and quickly cast their Android phones the Windows 10/11 PC. The casting through the AirDroid Cast is a timeless process; it takes less than 1 minute to cast.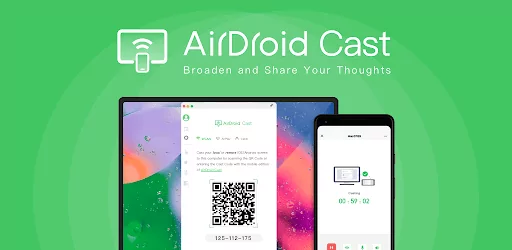 User can cast their tiny screen to the Windows PC big screen and perform their task care full on the big screen. You can also fully control your Android phone on your PC.
How to Cast to Windows 10 from Android?
It takes a short time to cast one device to another device. The plus point of AirDroid Cast is that it gives two casting options for Android devices to Windows computers. Here are how to setup AirDroid Cast to start casting:
Step 1.Install AirDroid Cast on both your devices

Click download button below to download and install this app onto your Android phone and Windows PC. This app can also be found at Google Play Store.
Step 2.Connect your Android phone & Windows PC

There are 2 connection methods that allow you to connect two devices.

1. Wireless

After installing, go to the window 10 PC, open your AirDroid Cast app.
Now click on Wireless, here you will see two options, scan QR code or enter 9 digit casting code.

Scan QR code or copy this 9 digit code and add this code to your Android phone AirDroid Cast application.
You will receive a casting request on your window 10/11 PC; give it permission by clicking on "Allow".
Now go you your Android phone, enable the device casting, then you can see your Android device on Windows 10 PC.

2. USB cable

Most people prefer the AirDroid Cast over other apps because of the USB cable casting option. Because this method does not require any extra effort. Here are the steps to follow.

After the soulful installation, take a USB cable and connect both devices with a USB cable.
Go to your PC, select your Android device from the list.

Go to the Android device, and enable the USB dubbing.
Successfully your Android device screen is now visible on window PC.
Why Choose AirDroid Cast?
Android user prefers AirDroid Cast over the other casting Apps because the casting process of AirDroid Cast is effortless and takes less time compared to devices.
It also gives multiple connecting and casting options to its users. Wireless connection & USB connection, you can connect both your devices even if your phone is far away from you. Airplay connection is also supported for iPhone users.
The most attractive feature is that users can control Android phones on their PC via AirDroid Cast. After connection, click the hand icon which is on the app's left, then you can easily start controlling your Android screen.
Part 3. How Can I Cast my Android to Windows Using USB?
There are different applications and software that help the Android users to connect devices to Windows PC. Android users can cast their phone to Windows via USB with AirDroid Cast.
It is a mirroring or casting application that helps users cast with a USB cable. It just takes a few seconds because it does not need specific settings or changes in settings. You can easily cast or mirror your device to a Windows PC.
Part 4. How Can I Cast My Android to Windows via Wi-Fi?
If your desire is to connect your Android device wirelessly, you can take help from third-party applications. Different apps or software cast your phone via Wi-Fi, but AirDroid Cast is the most recommended application.
You just have to install the application on both Android and PC devices and follow the instructions given above in Part 2. You can cast with two methods, like QR code or casting code. You can choose which looks easy to you because both methods work smoothly.
Part 5. Final Verdict
As you know, the tiny Android screens look so boring, and people get irritated when they can work on these small devices. We introduced 2 effective methods to cast Android devices to Windows 10/11. Miracast option has some cons, but AirDroid Cast is the easy and perfect option for Android users Because its multiple connection methods. Don't hesitate! Try it free now!
People also ask
Can I Cast YouTube to PC from Android?
Yes, you can cast YouTube to PC from Android but with the help of ant third party application. Various applications are available that help cast specific apps from Android to PC. You have to install any application because, without these applications, you can't cast YouTube to PC.
How to Cast PC Screen to Android TV?
You can cast the PC screen to Android TV with the help of software and applications only. The smart Android TV has an inbuilt casting feature, so you can use your PC to Android TV with the help of Miracast.
Can I Cast Android Screen to PC with Audio?
Yes, you can cast Android screen to PC with audio with Airdroid Cast and Google Home App.
Was This Page Helpful?