What Is Tinder? - What Parents Need to Know
Tinder is one of the most popular dating apps primarily used by teens and young adults. Over the past few years, parents have become more aware of their children using this app. As a result, parents often wonder what Tinder is, whether it is safe for children, and what else they should know about it.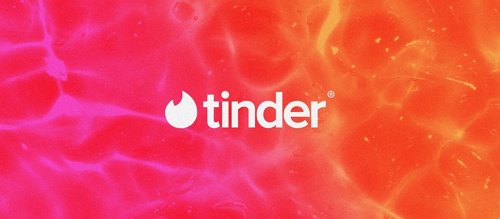 Parents must educate their children about Tinder and other dating apps so they can use them responsibly. In this blog post, we will discuss the basics of Tinder, its risks, and tips for parents on how to talk to their kids about using it safely. Read on to learn more!
What Is Tinder?
Tinder is a free dating app available on both iOS and Android that allows users to view potential matches within a specific geographical radius. Users can swipe right if they're interested in a person or swipe left if not.
Tinder is often seen as a hookup app due to its focus on physical attraction. However, it can also be used to date or form relationships. Once Both users swipe right on each other, they can chat within the app.
How Does Tinder Work?
As soon as you launch the Tinder app, you're presented with a series of photos of potential matches. If you like the person you see, you can swipe right to let them know. If you don't, swipe left and move on.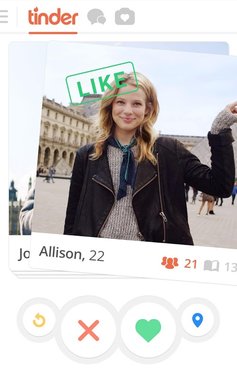 If someone you've swiped right on also swipes right on you, it's a match! You'll be able to communicate and get to know each other better. From there, it's up to you whether you want to meet in person or keep chatting online.
Who Can Use Tinder?
The application is mainly used by people aged 18-25. According to Tinder, users must be at least 18 years of age to take part. It isn't allowed for anyone under 18 to sign up, but there are ways for teens to circumvent this rule by lying about their age in order to create an account.
Why Is Tinder So Popular?
Although there are several dating applications out there. Still, Tinder stands out from the competition and captures the attention of users based on the following reasons.
Tinder offers a clean and easy-to-use interface.
Users can sign up in just a few seconds and swipe through potential matches immediately.
Another unique feature of Tinder is that it offers users a way to meet new people and initiates conversation once they are on the same page.
What Are Tinder Premium Services?
Adding Tinder Premium to your repertoire will allow you to find your perfect match faster and easier than ever before. Tinder offers different packages, i.e., Tinder Plus, Tinder Gold, and Tinder Platinum.
With Tinder Premium subscriptions, you can enjoy unlimited right swipes, view who likes you before you swipe, pass on profiles, unlimited rewinds, Super Likes, and much more!
Is Tinder Safe for Kids?
Tinder is technically a dating app, but it is also famous for hookups and casual encounters. While Tinder is a fun and popular way to connect with people, it is only intended for adults aged 18+. Moreover, The content and messages exchanged on the app are often inappropriate for younger audiences.
This means that there's a risk that your child could be exposed to inappropriate content or even predators. However, there are measures you can take to keep your child safe, such as setting up parental controls and only allowing them to chat with people they know. Still, it is not suitable for anyone under 18 using Tinder.
How to Keep Kids Safe on Tinder?
Dating apps are becoming increasingly popular, and Tinder remains the most popular choice, posing a safety risk for teenagers. With the prevalence of online predators and cyberbullying, parents need to know how to keep their kids safe on Tinder.
We have mentioned some practical tips and advice for how parents help protect their children from the risks of using such apps. From setting up safety protocols to monitoring their activity, we will discuss how to keep kids safe on Tinder.
1. Have an Open Talk about Tinder Safety
Parents must talk openly with their children about the dangers of online dating apps, especially Tinder. Keeping kids safe on Tinder requires a conversation that explains how to use the app safely and responsibly.
First, parents should emphasize the importance of being honest on the app. Let your kids know they should never give out personal information, such as their address, phone number, or social security number. Encourage them to be truthful about their age and identity, which will help them stay safe.
Additionally, explain the importance of keeping conversations appropriate. Remind your kids that it is never okay to send inappropriate images or messages, and make sure they know what to do if someone else sends them something they don't feel comfortable with.
2. Teach Kids the Way to Report Someone on Tinder
Kids often hesitate about reporting a suspicious user, or they may not know how the process works. Once kids start using Tinder, parents must explain that if they ever encounter an inappropriate situation, they should immediately report it.
Make sure to emphasize that they should never respond to any messages that make them uncomfortable and should never engage in any conversation containing inappropriate content or intentions.
3. Use AirDroid Parental Control to Schedule Tinder Usage
As mentioned, your child should only be allowed to use dating or age-restricted applications with supervision, especially Tinder. While it is challenging to trust third-party applications for this purpose, AirDroid Parental Control provides the ultimate solution to customize their child's Tinder experience and keep them safe.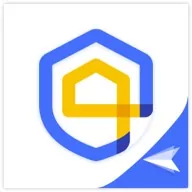 It features the most extensive and reliable parental control options, which allow parents to set daily limits for their children and monitor their messages, interests, as well as instant alerts in case anything goes awry. Using AirDroid Parental Control, parents can quickly schedule when their child can access Tinder or other apps without being in the same room as them. Parents can also ensure their children don't spend too much time on the app.
4. Restrict App Purchases in Google Play Store
Another effective way to keep kids safe on Tinder is to restrict app purchases in Google Play. You can use the official Parental controls to ensure your child cannot download certain apps or make purchases without your approval.
Step 1: Open the Google Play Store on your child's device.
Step 2: Go to Settings > Parental controls.
Step 3: Select "Require Authentication for Purchases."
From here, you can set a password or pin that must be entered each time your child wants to make a purchase. This way, you can monitor their activity and make sure they're not accessing inappropriate apps.
Hottest Questions Related to Tinder
1. What Is Tinder Mostly Used for?
Like most dating applications, Tinder primarily connects with people with similar interests and builds relationships or hookups.
2. Does Tinder Cost Money?
Even though the application is available for free on the Google Play store, users must pay a certain amount to use premium services that cost money depending on the package they choose.
3. How to Create a Tinder Profile?
Step 1: Get the Tinder app from the Google Play Store.
Step 2: Launch the application and click on "Create Account."
Step 3: Type your phone number & verify. Also, verify your Email.
Step 4: Create your profile, add real pictures, and verify to receive the blue tick.
Step 5: Ensure Tinder has all the permissions it needs.
4. Is It Different from 18+ Tinder App?
Teens can use Tinder the same way adults can, but the two groups are separated. Someone 18 years or older can't see Tinder profiles of users under 17. The same applies to teens, who can only view profiles from the 13-17 age group.
5. Can I Chat on Tinder Without Paying?
With Tinder, you can talk to other local members from anywhere! However, chatting is permitted only for members who have indicated a mutual interest.
6. Can You Browse Tinder Without Joining?
No, Tinder is only accessible to registered users.
Was This Page Helpful?