What Is OnlyFans App?- Parents Need to Concern
OnlyFans is a subscription-based social platform that allows content creators to share their photos and videos with fans. It is similar to other social media platforms like Facebook and Youtube, but with a twist: all content is behind a paywall.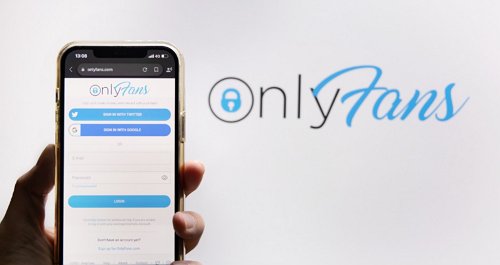 The website has been growing in popularity among content creators and fans alike. While it is gaining much attention and fellowship from adult stars, OnlyFans has also drawn some criticism regarding its explicit content. As of now, it must be obvious to parents that the platform isn't safe for children under 18.
Parents need to be extra careful if they're planning to join OnlyFans in order to avoid accidentally stumbling upon unwanted content. Otherwise, you could be in for a nasty surprise.
What Is OnlyFans?
It's time for you to discover OnlyFans if you haven't already. OnlyFans is a social media platform that has recently taken the Internet by storm. It's especially popular with content creators looking for a way to connect with their fans and make some extra money.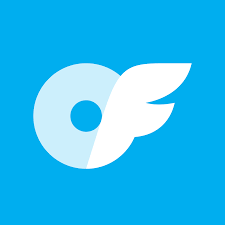 So, what is OnlyFans? In a nutshell, it's a platform where content creators can share paid content with their fans. This can be anything from exclusive photos and videos to behind-the-scenes content or even access to a creator's private Snapchat. If you're thinking of joining OnlyFans or are just curious about what it's all about, read on for everything you need to know.
How Does OnlyFans Work?
OnlyFans provides a platform for creators and artists to produce and showcase premium content exclusive to the OnlyFans community. In contrast to most other platforms, Creators may charge a subscription fee for viewing their page.
The OnlyFans platform lets artists and influencers share private content with paid followers. They can either put out free content or charge fans a certain amount of money for each post in order to view it. The subscription fee starts at $4.99 - $49.99 per month, with fans having the option of sending tips and private messages to their favorite celebrity after paying a specified amount.
Who Can Use OnlyFans?
The OnlyFans community includes travel bloggers, journalists, inspirational speakers, authors, artists, content creators, and more. Although anyone can sign up for an account with OnlyFans and start using the services, children under 18 should not use the platform due to the adult-centric content.
Why Is OnlyFans So Dangerous?
While OnlyFans does have some redeeming qualities, such as providing a way for artists and other creative types to make a living, it also has a dark side that can be dangerous for its users. The platform allows users to sell explicit content, which means nudity and sexual content are easily accessible. While this might not be inherently dangerous, it can certainly lead to some risky behavior.
1. No Built-in Parental Control Features
Nowadays, almost every social media platform includes parental control capabilities as a significant feature to ensure the platform is safe for kids.
As soon as you sign up for OnlyFans In that case, you will notice that there are no parental control configurations built in to monitor child activities or restrict content for kids that is not appropriate. It means even a teenager can sign up, subscribe, and possibly view extremely dangerous content for children and kids who may be exposed to explicit content they are not ready to see.
2. Porn Pages
Anyone scrolling OnlyFans will come across porn pages. This was discovered the hard way when I tried to search for non-pornographic material on the site and came across some movies and pictures that were definitely NSFW.
The experience was certainly a huge turnoff that made me realize just how dangerous OnlyFans can be. If you're not careful, you can easily stumble across some extremely explicit and inappropriate content that is not suitable for you.
3. Digital Harassment
OnlyFans is a platform that allows content creators to make money by subscriptions from their fans. However, the platform also enables digital harassment by trolls and cyberbullies who can sign up for an account and send abusive messages to content creators. This can lead to mental health issues for the content creator, who may feel like they have to keep producing new content to please their fans and avoid being harassed. Also, there are chances that someone could access and record your private content on OnlyFans and use it to blackmail you later.
4. No Regulation
There are no strict regulations on what content can be uploaded to OnlyFans, which means that anything goes. This includes explicit sexual content, nudity, and violence. Because there are no filters or standards in place, this platform is a breeding ground for inappropriate and potentially dangerous content.
OnlyFans's Privacy and Security Settings
OnlyFans privacy and security measures could help minimize the harmful impacts of using the platform. The best way to protect your online privacy and safety when using OnlyFans is to be aware of the following steps. Creating an anonymous email address is the first thing you must do if you want to hide from prying eyes. Once you have made your account, ensure you have enabled the right settings on OnlyFans.
You can create an anonymous account on OnlyFans to avoid embarrassment from family and friends watching your content or receiving spam messages from your followers.
Step 1: Get an anonymous email account.
If you want to create an anonymous email, visit ProtonMail and create one there. You will not have to enter personal information, but don't mention your real name or payment details that could be misused.
Step 2: Use the credentials of ProtonMail and create an anonymous OnlyFans Account.
Step 3: Secure your account with a strong password and an anonymous username.
Step 4: Last but not least, enable two-factor authentication for added security.
How to Monitor Your Kid's OnlyFans Activity?
Even though parents can't prevent everything wrong from happening on the Internet, they can always monitor their children's activities with AirDroid Parental Control, especially when using OnlyFans. Being a highly acclaimed app, it helps parents protect their children from potential risks by tracking their actions on OnlyFans.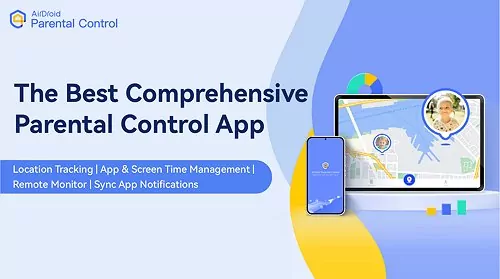 AirDroid Parental Control monitors every aspect of your kids' activity, including what content they stream, what subscriptions they get, and even how much time they spend on the site. It allows you to view the screen remotely. You can also monitor your kid's social media activity. You can download the app and get peace of mind today! It is available on the Google Play store or App Store.
Step 1. Install the AirDroid Parental Control app on your device. You can also visit the web version at webparent.airdroid.com directly.
Step 2. As soon as you launch AirDroid Parental Control, You will be redirected to the signup page. Sign up for an account and then log in.
Step 3. Get AirDroid Kids and install it on the target device. Install AirDroid Kids and bind the device by entering the pairing code. Set up some necessary settings. Including OnlyFans, you can now track and customize social media usage of connected devices.
Note : Sign up now and Get to know the AirDroid Parental Control application with a free trial.
Other Tips to Keep Kids Safe on OnlyFans
OnlyFans is a subscription-based service that allows content creators to share photos, videos, and more with their fans. While adults mostly use the platform, there are some concerns about children being exposed to inappropriate content. As the popularity of OnlyFans grows, so does the concern for child safety on the platform.
We have gathered some tips to keep kids safe on OnlyFans. We will discuss how to set up parental controls, what types of content to avoid, and more. Taking these precautions can help ensure your children are safe while using OnlyFans.
1. Have an Open Talk about OnlyFans Safety
As discussed, OnlyFans is a platform that allows users to create and share sexually explicit content. Using OnlyFans with children poses certain risks. In addition, kids may be exposed to explicit content while using OnlyFans that they're not ready for. Furthermore, there's a risk that predators may use OnlyFans to target children.
Therefore, speaking openly and honestly with your children about these risks is crucial. Ensure they understand the dangers of sharing sexually explicit content and interacting with strangers online. Help them set up their account safely and teach them how to report any inappropriate content or behavior.
2. Communicate with Your Kids Regularly
Many kids intend to use OnlyFans without knowing what it is all about. Unfortunately, this puts children at risk of being exploited by predators or simply stumbling across content that is not appropriate for their age. As a parent, you must talk to your kids about their online activity and ensure they understand the risks of sharing confidential material on OnlyFans.
Here are some tips for talking to your kids about OnlyFans:
Explain what OnlyFans is and why it's popular.
Talk about the dangers of sharing sexual material online.
Remind them that anyone can see their content, even if they only share it with friends.
Encourage them to speak to you if they ever feel uncomfortable about something they see on OnlyFans or any other website.
Help them set up privacy settings and teach them how to report inappropriate content.
3. Schedule OnlyFans Usage
If you want tips for parents about monitoring their children's OnlyFans use, the best approach is to schedule their usage.
Set clear expectations and rules around social media and internet usage in your home. This will help your child understand your expectations for their behavior online.
Communicate with your child why you are concerned about OnlyFans specifically. Be sure to listen to their perspective and explain your concerns in a way that they can understand.
Agree on a schedule for using OnlyFans together. This will help you monitor content and ensure your child is not spending too much time on the platform. Stay involved in your child's online activity. Regularly check in with them about their use of OnlyFans and other social media platforms.
Wrapping Up
It's no secret that OnlyFans has become a popular platform for sharing explicit content. While many users are adults sharing content, they've created consensually and with the understanding that people of all ages will view it. Furthermore, the platform does not do enough to moderate or remove abusive content, meaning that even content creators are often left to deal with the fallout from digital harassment on their own.
It is important for parents to be aware of what their children are viewing online and to have discussions with them about appropriate content. Help your child find other outlets for creative expression, such as writing, art, or music. This can reduce the temptation to spend too much time on OnlyFans.
Hottest Questions Related to OnlyFans
1. Is There an OnlyFans App for iOS or Android?
No, OnlyFans does not have an official application, but it is accessible through the website on iOS and Android devices.
2. What Is the Point to OnlyFans?
Various fans use OnlyFans for multiple purposes; some use it for fashion-related content, others for health and fitness videos, but most users use it for adult-centric content.
3. Is OnlyFans App Safe?
OnlyFans has been criticized for its explicit content. At this point, it must be obvious that the platform is unsafe for children under 18.
4. How to Set up an OnlyFans Page?
Step 1: Create an account using proton mail, pick a subscription
Step 2: Enter your payment method
Step 3: Verify your identity.
Once the verification is complete, you can create your page right away.
5. How to Subscribe to OnlyFans?
On OnlyFans, you can create a user account or a creator account. When you have decided which one you want, navigate to the website and sign up with your details to create an account. You can easily subscribe as soon as you enter your payment details.
6. Is OnlyFans Free to Set up?
The setup of OnlyFans is free, but you must pay a subscription fee if you wish to view exclusive and premium content.
7. Can You Be Anonymous on OnlyFans?
It is possible to create an anonymous account and keep your identity hidden.
8. What Content Sells Best on OnlyFans?
Adult content, health, and fitness content, and travel blogging are the best-selling content on OnlyFans.
Was This Page Helpful?